Become a Drywall Contractor
Learn everything you need to know to successfully install drywall from expert drywall professional and business owner Lydia Crowder. This training will equip you with basic knowledge of the material; step-by-step instruction on how to bid, execute, and finish a drywall job; and an overview of the tools you'll need to use throughout the process. 
30-day money back guarantee. Access for one year.
Skills You'll Develop
How to bid a drywall job

Drywall inspections

Hanging drywall

Taping a flat

Mixing joint compounds

Boxing angles

How to drywall corners

Drywall finishing levels

Drywall hanging tools
Lydia Crowder
Owner, Trinity Drywall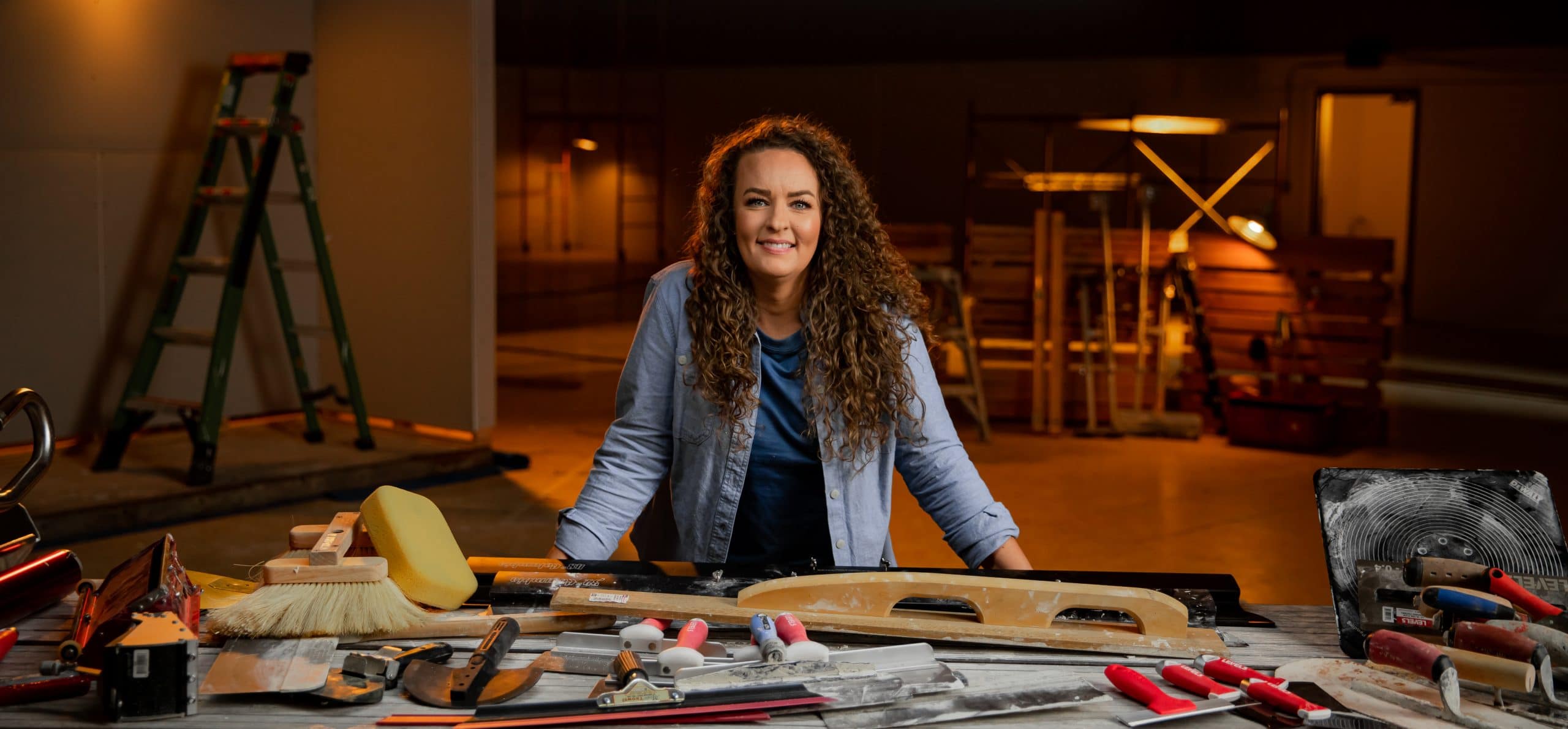 Your Instructor
Lydia Crowder is a second generation drywall finisher. She started helping out her dad with the family business as a kid and quickly grew to love it. Her dad instilled a love for quality, craftsmanship, and sharing knowledge. She has over 18 years of experience in the field and runs Trinity Drywall with her husband Ryan. Together they finish over 500,000 square feet of drywall board a year: that's an average of a house a week. Lydia started sharing drywall tips and tricks on Instagram under the name DrywallShorty and the response was explosive. There is a huge lack of basic knowledge in the industry and Lydia has become a go-to for professionals and DIY-ers alike.
Become Job Ready
This course will increase your knowledge for jobs like:
Drywall Installer
Drywall Hanger
Drywall Finisher
Search for these jobs at:
Team Pricing
2-5 Seats
Save $5 per seat
$70 per seat
6-11 Seats
Save $10 per seat
$65 per seat
12-15 Seats
Save $15 per seat
$60 per seat
Add to cart
30-day money back guarantee. Access for one year.