How to Read Construction Contracts
Construction attorney Karalynn Cromeens has been in practice for over 17 years. She is the author of Quit Getting Screwed, a guide to construction subcontracts and legal terms, and Quit Getting Stiffed, a guide for collections and lien rights for Texas contractors both published by Lioncrest Publishing. In this course, Karalynn walks you through a construction contract, explains what it means, and shows you how to advocate for yourself and your business.
VIEW TEAM PRICING
30-day money back guarantee. Access for one year.
Train with a Pro

Spanish Subtitles Available

Mobile Access

13 In-depth Lessons

Certificate of Completion

Practical Resources
Lesson Plan
13 Video Lessons · 1H 7M
1. Intro

In her 17 years of legal experience, Karalynn Cromeens has seen too many people sign bad contracts. She explains how understanding contracts can help you level the playing field in the construction industry.

2. Construction Food Chain

Karalynn reviews the "construction food chain" that shows who owes money to whom—workflow, team-member relationships, and payment.

3. Bid vs. Scope of Work

Karalynn shows two ways to submit a bid: propose a flat price or an itemized list. Learn how the bid can differ from the scope of work once projects begin, and why you need to stay up-to-date on the latter.

4. Subcontract Actual Agreement

Karalynn covers the agreement between you and the company you're contracting for. Learn about the project plan and project manual and why you need a copy of the Prime Contract.

5. How Bonds Work

The bond company is responsible if the general contractor or subcontractor fails to complete their work or pay employees. Learn why bonds are risky and how to negotiate if the owner won't hire you without one.

6. Personal Guarantees

If you don't perform the agreed-upon services, you'll be personally liable. Karalynn explains why this section raises red flags and why you should not sign it.

7. Pay-When-Paid Clause

The Pay-When-Paid clause states you're paid when your superior is. It's a risky clause, but exists in nearly half the construction contracts Karalynn reviews. Learn how to navigate it, negotiating for half pay or setting a limit on the number of days you'll work without pay.

8. Change Orders

Change orders are a frequent occurrence in construction. Learn what's required for change order submittals and who's involved in the process.

9. Delay Damages

This section lists the daily charges of project delays, which can range from $500 to $5,000 or more. Karalynn stresses the importance of understanding the relationship between Schedule and Delay Damages, and why a realistic schedule can help you avoid Delay Damages.

10. Prior Work & Field Conditions

Learn how to avoid being held responsible for work that's already been done, or complicated conditions on the job site—from mud to garbage.

11. Default & Termination

Karalynn explains how to fix incomplete or improper work in case of a default, make termination rights mutual, and remove the termination-for-convenience clause.

12. How to Cover Your Ass (C.Y.A.)

Karalynn explains how to document the quality of your work with daily reports, submittals, and as-builts to make sure you protect your business.

13. Collections

Karalynn explains how payment collections work in relation to liens, which provide secured debt. Learn what a lien is, how to secure a lien process, what makes liens invalid, and how rights vary by state.
Who it's for: This course is for business owners and contractors who want a clear understanding of how contracts work in construction, and for those who want to deepen their understanding about the contracts that are part of their day-to-day business.
Key Topics
Structuring a bid

How bonds work

How collections work

Liens

Important legal terms

Protecting your business
Overall rating of 7 students
5 out of 5

Jonathan K.,

Aug 02, 2023

lots of usefully detailed knowledge very easy to understand

5 out of 5

Sita K.,

Apr 29, 2023

Love the real world stories and examples.

5 out of 5

Dason S.,

Feb 23, 2023

Good course lots of good information.

5 out of 5

Taylor D.,

Jan 10, 2023

Great course, many practical applications, not many comparable to it with the same amount of info.

5 out of 5

Andraya S.,

Dec 15, 2022

This course was taught in an easy-to-understand way, I learned a lot and enjoyed the course.
Karalynn Cromeens
Construction Attorney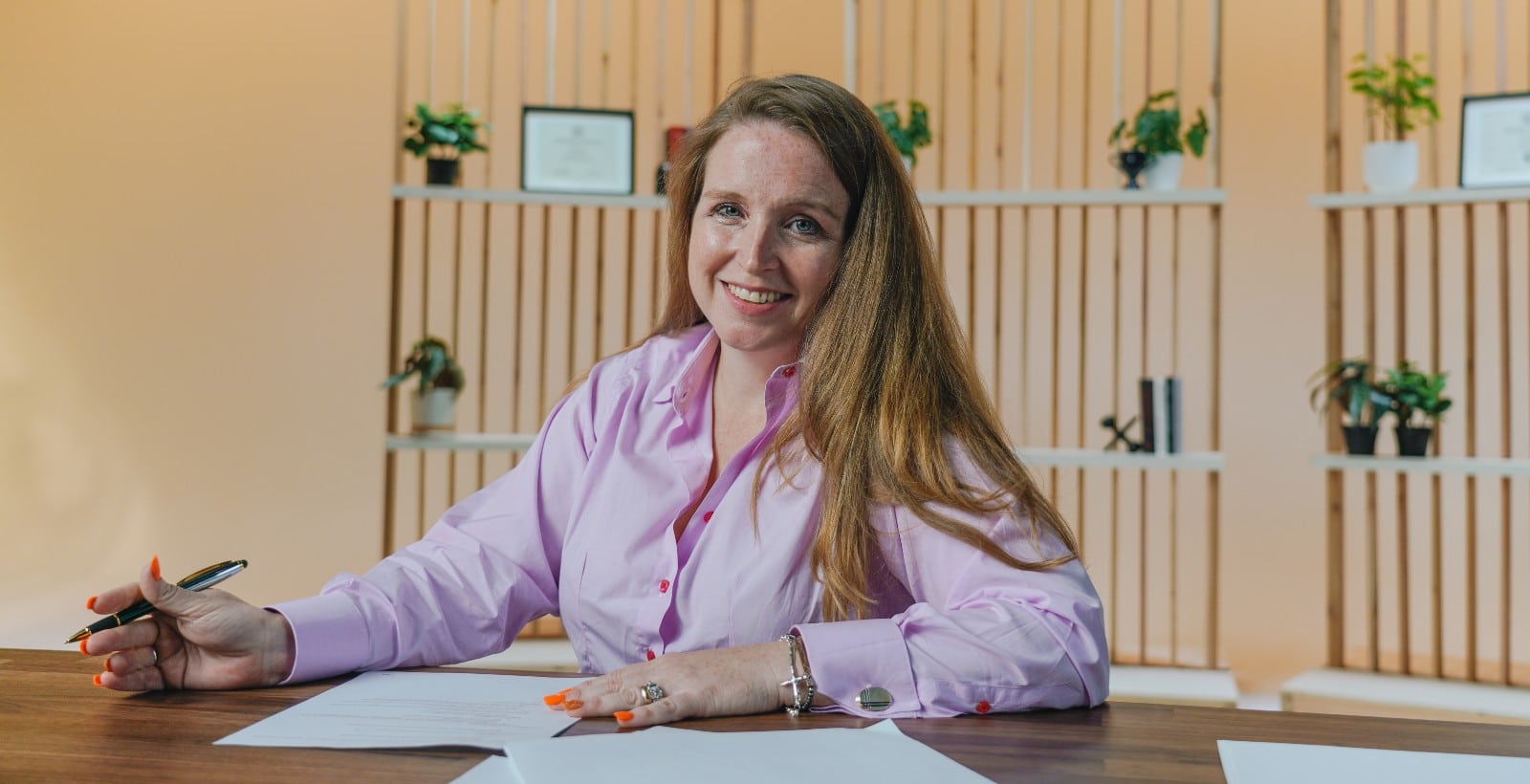 Your Instructor
Karalynn Cromeens is the owner and managing partner of The Cromeens Law Firm, PLLC, in Houston. She received a bachelor of science degree in criminal justice from Carroll College and a law degree from South Texas College of Law. In 2020, she published her first book, Quit Getting Screwed: Understanding and Negotiating the Subcontract (Lioncrest Publishing). In 2021, she launched the informative "Quit Getting Screwed" podcast and The Subcontractor Institute, an affordable contract review & lien and collections service for tradespeople nationwide. Her follow-up to Quit Getting Screwed, Quit Getting Stiffed: A Texas Contractor's Guide to Collections and Lien Rights, published in September of 2021 (Lioncrest Publishing) went bestseller in under 24 hours.  
Become Job Ready
This course will increase your knowledge for jobs like:
General Contractor
Construction Manager
Owner
Subcontractor
For more information on these roles, visit our career page.
Search for these jobs at:
Team Pricing
2-5 Seats
Save $5 per seat
$70 per seat
6-11 Seats
Save $10 per seat
$65 per seat
12-15 Seats
Save $15 per seat
$60 per seat
Add to cart
30-day money back guarantee. Access for one year.
Common Questions
What is MT Copeland?

MT Copeland helps you further your career in the building industry with expert-led online education that will make you a better, smarter tradesperson.

Our training courses give you a foundation in construction fundamentals and trade skills with real-world applications and best practices to help you grow on the job.

What do courses include?

Online courses include professionally produced videos taught by leaders in the trades and supplementary learning material such as quizzes, assessments and downloadable materials to help you acquire new skills. Watch anywhere, always at your own pace. We keep lesson videos short so they're easy to watch after work or on your lunch break. You can finish a course in one sitting, or space it out over a week or two.

How does the 30-day guarantee work?

If you're not happy with a course, let us know within 30 days for a full refund. Our goal is to provide maximum value for your career. If we haven't delivered on that promise, let us know.

Can you learn with MT Copeland outside of the u.s.?

Yes! You can take MT Copeland courses from anywhere in the world. Our courses are online, so if you have access to the Internet, you can watch our training videos. Courses are taught in English, with English captions and Spanish subtitles available.

Where did the name MT Copeland come from?

MT Copeland was named after a legendary educator who promoted the idea that training in a specific trade paired with a knowledge of general business principles opens up a whole new world of career possibilities. We believe in the same powerful combination of skills and knowledge.