How to Write a Construction Contract
Construction attorney Karalynn Cromeens walks you through a residential construction contract written just for this course. The template is simple, clear and written in plain English, so you can learn how to make it your own, use it for your business, and ensure projects run smoothly.
VIEW TEAM PRICING
30-day money back guarantee. Access for one year.
Train with a Pro

Spanish Subtitles Available

Mobile Access

16 In-depth Lessons

Certificate of Completion

Practical Resources
Lesson Plan
16 Video Lessons · 43M
1. Introduction and Overview

Contracts are a staple of construction, and understanding them can give you agency as a small business owner. Karalynn explains why everyone should know their way around a legal agreement.

2. General Information

Karalynn reviews the three components of General Information: Parties, or who's involved; Notice, or how the parties plan to communicate; and Project, which specifies name and address.

3. The Work

The Work details the scope of a project: it's just a clear description of what is going to be done. Karalynn shows you how to use the simplest language possible to avoid misunderstandings.

4. Schedule

Schedule disputes are among the most common Karalynn sees in her practice. Learn to set a time frame and two scheduling formats: short term and long term.

5. Excusable Delays

Learn about Excusable Delays, or Force Majeure, which provides additional time to finish a project when surprises or unforeseen issues arise.

6. Changes In Work

Establish a clear order of operations between contractor and client so everyone can know what to do if pricing or scheduling needs to change.

7. Payments

Karalynn shares various aspects of Payments, from payment schedules to retainer requirements. This section details who's paying whom, and when. Plus: what to include in an invoice.

8. Insurance & Indemnity

Construction is a risky business, making good insurance essential. Learn how Insurance & Indemnity details a project's coverage so you can properly protect yourself and your business.

9. Independent Contractor

Karalynn helps you tell the difference between employees and independent contractors, and shares why every contract should cover employee rights.

10. Default

Default means that one party didn't do what they said they were going to do. Learn how contracts tell you what to do in the event of a default, like giving notice before termination.

11. Termination

All contracts include a list of circumstances that make it okay for one party to end the contract. Learn how to set termination terms in a contract, from designating who receives materials when someone is fired to setting trespassing rules.

12. Dispute Resolution

Karalynn shares several dispute resolution methods you can put in a contract, from mediation and arbitration to courtroom litigation.

13. Quality of Work & Warranty

Quality of Work & Warranty sets expectations for the standard of quality. Karalynn explains how warranty timelines work.

14. Will Not Hire

This small but critical section in a contract protects business owners from competitors looking to poach their employees.

15. Attorney Fees

Karalynn explains how contracts account for attorney fees and stresses the importance of avoiding litigation.

16. Complete Agreement

The Complete Agreement section, which all parties sign off on, prevents them from making agreements outside the contract. Karalynn shares why contracts don't need to be complicated and that equipping yourself with contractual knowledge is helpful with ensuring you have a long-term, successful business.
Who it's for: This course is for business owners and contractors who want a clear understanding of how contracts work in residential construction, and for those interested in creating their own contracts when working with owners, GCs, or subcontractors on various projects.
Key Topics
Writing contracts

Reading contracts

Dispute resolution

Schedules and delays

Getting paid

Change orders
Overall rating of 11 students
5 out of 5

Mitchel T.,

Aug 30, 2023

Easy to follow and retain information

5 out of 5

Matthew N.,

Aug 29, 2023

It was accurate to its title.

5 out of 5

Allan S.,

Jul 31, 2023

Good overview and refresher.

5 out of 5

Faris A.,

Jul 21, 2023

could be longer and adding more examples. overall great intro.

5 out of 5

William S.,

May 31, 2023

Thank you for providing with a clear and simple explanation of what we almost never think about, protecting our work, our workers and our companies.

5 out of 5

Cesar A.,

May 26, 2023

sd

5 out of 5

Sita K.,

Apr 30, 2023

Great Real World Stories.

5 out of 5

Tan A.,

Mar 20, 2023

Very very informative. It's what you don't know that can hurt you and I feel this training brought some amazing things to life for me as a new home builder.

5 out of 5

Andraya S.,

Dec 16, 2022

I love how simply the instructor lays out all of the information, she doesn't lose students in the weeds.

5 out of 5

Toni M.,

Oct 10, 2022

The information was direct and in understandable terminology

5 out of 5

Bob W.,

Jan 17, 2022

Very good material. Will be implementing this into my contracts.
Karalynn Cromeens
Construction Attorney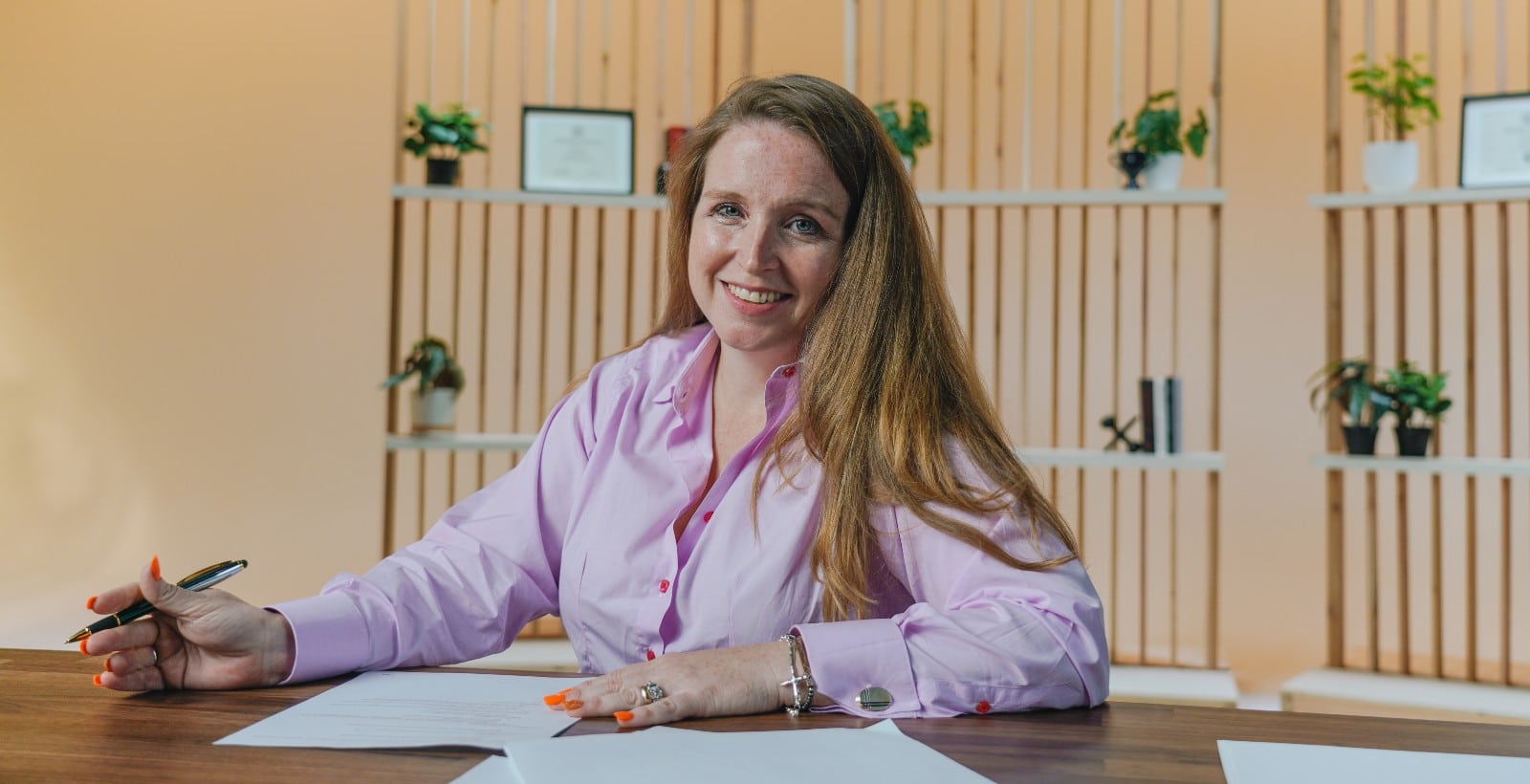 Your Instructor
Karalynn Cromeens is the owner and managing partner of The Cromeens Law Firm, PLLC, in Houston. She received a bachelor of science degree in criminal justice from Carroll College and a law degree from South Texas College of Law. In 2020, she published her first book, Quit Getting Screwed: Understanding and Negotiating the Subcontract (Lioncrest Publishing). In 2021, she launched the informative "Quit Getting Screwed" podcast and The Subcontractor Institute, an affordable contract review & lien and collections service for tradespeople nationwide. Her follow-up to Quit Getting Screwed, Quit Getting Stiffed: A Texas Contractor's Guide to Collections and Lien Rights, published in September of 2021 (Lioncrest Publishing) went bestseller in under 24 hours.  
Become Job Ready
This course will increase your knowledge for jobs like:
General Contractor
Construction Manager
Owner
Subcontractor
For more information on these roles, visit our career page.
Search for these jobs at:
Team Pricing
2-5 Seats
Save $5 per seat
$70 per seat
6-11 Seats
Save $10 per seat
$65 per seat
12-15 Seats
Save $15 per seat
$60 per seat
Add to cart
30-day money back guarantee. Access for one year.
Common Questions
What is MT Copeland?

MT Copeland helps you further your career in the building industry with expert-led online education that will make you a better, smarter tradesperson.

Our training courses give you a foundation in construction fundamentals and trade skills with real-world applications and best practices to help you grow on the job.

What do courses include?

Online courses include professionally produced videos taught by leaders in the trades and supplementary learning material such as quizzes, assessments and downloadable materials to help you acquire new skills. Watch anywhere, always at your own pace. We keep lesson videos short so they're easy to watch after work or on your lunch break. You can finish a course in one sitting, or space it out over a week or two.

How does the 30-day guarantee work?

If you're not happy with a course, let us know within 30 days for a full refund. Our goal is to provide maximum value for your career. If we haven't delivered on that promise, let us know.

Can you learn with MT Copeland outside of the u.s.?

Yes! You can take MT Copeland courses from anywhere in the world. Our courses are online, so if you have access to the Internet, you can watch our training videos. Courses are taught in English, with English captions and Spanish subtitles available.

Where did the name MT Copeland come from?

MT Copeland was named after a legendary educator who promoted the idea that training in a specific trade paired with a knowledge of general business principles opens up a whole new world of career possibilities. We believe in the same powerful combination of skills and knowledge.