Prep for Interior House Painting
Learn how to prep a jobsite for painting, from using the right protection tools; to taping and sealing a work space; to sanding and caulking trim in a home.
VIEW TEAM PRICING
30-day money back guarantee. Access for one year.
Train with a Pro

Spanish Subtitles Available

Mobile Access

10 In-depth Lessons

Certificate of Completion

Practical Resources
Lesson Plan
10 Video Lessons · 1H 38M
1. Introduction

Tyler Grace, a remodeling contractor based in Medford, New Jersey, explains how a quality paint job is all about the prep work, from taping to sanding.

2. Site Protection Tools

Protecting your work space is a vital first step in prep; Tyler explains how to use important protection materials like tape, painter's paper, and masking paper.

3. Prep Tools

Tyler shares a handful of his most essential prep tools, including dust extractors, sanders, wood fillers, spackle, and caulk guns.

4. Dust Extractor Overview

Dust extractors protect both the painter and the paint from contaminants. Learn how dust extractors work, and how they hook up to various tools like sanders.

5. Onsite Protection

Tyler takes you onsite to show how he protects a work space, from taping the floor trim; to laying down masking paper; to using a putty knife to seal the tape.

6. Wood Filler

Tyler shows how to prep trim before sanding, using wood filler on sixteen-gauge nail holes and spackling detailed moulding.

7. Sanding Trim

Learn how to sand different areas of trim using a palm sander, 150 and 220 sandpaper, and a hand sander.

8. Caulking

Using fast-setting caulk and a caulk gun, Tyler shows how to neatly caulk in transition areas, like from wood to drywall, and in changes of plane on the trim.

9. Window Masking

Tyler shows how to mask and seal a window with painter's tape and plastic sheeting. Plus: learn how to tape door hinges.

10. Taping

Tyler shares useful tips for taping the painted base cap before painting the walls, both preserving the trim paint and sealing out wall paint.
Who it's for: This course was designed for those considering a career in construction painting or current professionals in the trades ready to learn about the key processes, tools, and professional techniques that go into prepping for a quality paint job.
Key Topics
Taping

Tools for prep

Dust extraction

Sanding trim

Window masking

Caulking
Overall rating of 4 students
5 out of 5

Tristan B.,

Sep 11, 2023

course was very helpful, the exams have some pretty nit-picky questions which makes it frustrating to complete

5 out of 5

Eric P.,

May 17, 2023

Tyler's attention to detail makes understanding the "why" much easier. Great course that shows taking time on the prep side both speeds up the actual painting process as well as provides a...

Read More...

5 out of 5

Bernard S.,

May 28, 2022

This class was very instructive

4 out of 5

Michael H.,

Apr 07, 2022

Sorry I'm not much of a painter I did learn alot but will be very hard to remember all the steps
Tyler Grace
Residential Contractor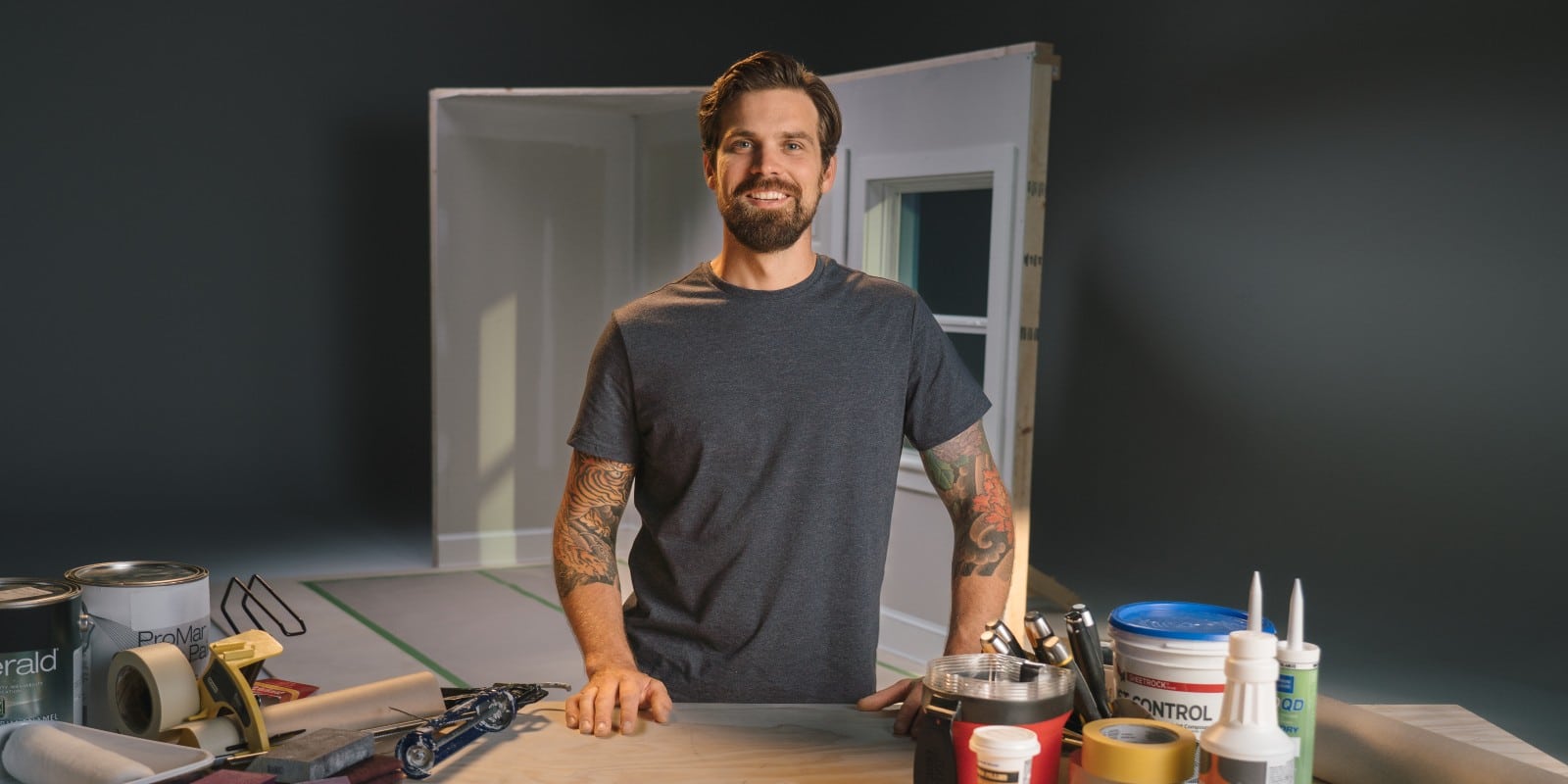 Your Instructor
Tyler Grace's father always warned his son to steer clear of the trades. But college internships with civil and commercial construction contractors made clear what he wanted to do. Shortly after graduating from Drexel University, where he met his designer wife, Rachel, Tyler started his own remodeling business, TRG Home Concepts, in Medford, New Jersey. Today, TRG specializes in detail-oriented renovations of older homes. Tyler believes these small projects afford him the time and budget necessary to deliver an uncompromising experience, from design to installation. He loves to work every day with his hands and hopes to do so indefinitely.
Team Pricing
2-5 Seats
Save $5 per seat
$70 per seat
6-11 Seats
Save $10 per seat
$65 per seat
12-15 Seats
Save $15 per seat
$60 per seat
Add to cart
30-day money back guarantee. Access for one year.
Common Questions
What is MT Copeland?

MT Copeland helps you further your career in the building industry with expert-led online education that will make you a better, smarter tradesperson.

Our training courses give you a foundation in construction fundamentals and trade skills with real-world applications and best practices to help you grow on the job.

What do courses include?

Online courses include professionally produced videos taught by leaders in the trades and supplementary learning material such as quizzes, assessments and downloadable materials to help you acquire new skills. Watch anywhere, always at your own pace. We keep lesson videos short so they're easy to watch after work or on your lunch break. You can finish a course in one sitting, or space it out over a week or two.

How does the 30-day guarantee work?

If you're not happy with a course, let us know within 30 days for a full refund. Our goal is to provide maximum value for your career. If we haven't delivered on that promise, let us know.

Can you learn with MT Copeland outside of the u.s.?

Yes! You can take MT Copeland courses from anywhere in the world. Our courses are online, so if you have access to the Internet, you can watch our training videos. Courses are taught in English, with English captions and Spanish subtitles available.

Where did the name MT Copeland come from?

MT Copeland was named after a legendary educator who promoted the idea that training in a specific trade paired with a knowledge of general business principles opens up a whole new world of career possibilities. We believe in the same powerful combination of skills and knowledge.