Construction Industry Ethics
Dr. Kenneth Sands is a professor in Construction Management at Florida Gulf Coast University. In this course, you will learn about construction ethics, ethical guidelines, and codes, and cover practical examples of ethical decision making and common issues that may arise during the day-to-day operations of any business.
VIEW TEAM PRICING
30-day money back guarantee. Access for one year.
Train with a Pro

Spanish Subtitles Available

Mobile Access

29 In-depth Lessons

Certificate of Completion

Practical Resources
Lesson Plan
29 Video Lessons · 1H 45M
1. Introduction

How we conduct ourselves professionally can influence the success of our careers. Your instructor, Dr. Ken Sands, reviews the importance of knowing industry ethical standards and how an awareness of common issues will help you make better decisions.

2. Legalities of Ethics

Ethical behavior and legal behavior are not necessarily in line with one another. As you proceed through the course, learn to make distinctions between what the law allows and what is ethically right.

3. Morals

Ken explains the difference between ethics and morals, noting ethical guidelines set the standards for how decisions are made.

4. Codes of Ethics Guidelines

Companies often provide ethics policies for employees, but what are those policies based on? Get familiar with the various associations that help determine general ethics guidelines like the Construction Industry Ethics and Compliance Initiative (CIECI).

5. CMAA Codes of Ethics: Ethical Practice Tenets

Discover the Construction Management Association of America (CMAA) and their five Ethical Practice tenets, which guide managers and companies on how to create honest, inclusive, and safe work environments.

6. CMAA Codes of Ethics: Professional Excellence Tenets

Ken reviews the CMAA's Professional Excellence tenets, which cover best business practices on-site.

7. CMAA Codes of Ethics: Responsibility to the Public Tenets

Learn the Responsibility to the Public tenets, which cover risk mitigation and risk control on-site. Plus: why construction professionals must follow safety rules to protect their team and the public.

8. CMAA Codes of Ethics: Client-Centered Practice Tenet

Ken reviews the Client-Centered Practice tenets, which prioritize the client's or owner's interests to ensure their satisfaction and protect your reputation.

9. Business, Environmental, and Professional Ethics

The construction industry covers several sectors in which ethics are involved, including business, environmental, and professional. Learn how each sector relies on different organizations to outline ethical practices.

10. Ethical Issues from Design to Construction

There are always opportunities to make ethical decisions on a project, from the design phase through construction. Ken points out certain phase-specific scenarios that professionals encounter like having to flag issues in site plans.

11. Bid Shopping

Bid shopping occurs when the general contractor shares a subcontractor's bidding price with others to try to get the lowest possible price on a bid. Ken explains why this is unethical and shares a story of how bid shopping damaged one project.

12. Bid Peddling

Bid peddling is when a subcontractor submits a bid to a general contractor after the bidding has taken place. Ken explains the ethical ramifications of bid peddling and how it can damage relationships.

13. Bid Rigging

Bid rigging is when a general contractor and a subcontractor set a fixed price for a bid, unbeknownst to the other subcontractors or the owner. Learn about the negative implications of bid rigging and how it violates ethical code.

14. Biased Bidding Evaluation System

There is often a set of qualifications subcontractors must have in order to bid on a project, like capital worth. Learn about the issues of a general contractor establishing a biased bidding evaluation system and how these biases can be avoided.

15. Overcharging and Price Gouging

Overcharging and price gouging often occur when homeowners aren't savvy about costs. Ken reviews the ethical principles contractors should uphold and emphasizes the value of being client-focused.

16. Front-End Loading in Contract Administration

Front-end loading is when a contractor requests payment at the beginning of a project, rather than when the services are completed. Learn the logistical and ethical issues of front-end loading and how to negotiate around front loading so both parties–owner and contractor–are satisfied.

17. Handling of Project Changes in Contract Administration

Ken reviews how to address change orders without inflating prices, emphasizing how to maintain harmony between all parties.

18. Falsification of Experience in Contract Administration

Ken explains why falsifying your qualifications can jeopardize your professional reputation and a project's success.

19. Use of Unqualified Subs/Workers in Contract Administration

What happens when contractors employ subcontractors who aren't qualified? Ken explains why this is unethical and in breach of contract.

20. Use of Specialist Knowledge to Mislead Clients in Contract Administration

Ken reviews the ethical implications of using specialist knowledge—like monetary values, availability of materials, and labor costs—to deceive the owner and how to be more transparent.

21. Cutting Corners in Contract Administration

Cutting corners is never a long-term solution. Learn the ethical implications of cutting corners.

22. Project Abandonment in Contract Administration

Project abandonment often occurs when financial returns are insufficient or relationships are in crisis. In this lesson, you'll learn alternatives to project abandonment and how to approach complications in a more ethical way.

23. Project Delivery Method

Learn how a project's delivery method affects its ethics, particularly with regards to the relationships involved.

24. Financial Ethics in Construction

Most ethical issues arise during the pre-construction and bidding phases. Ken explains what primes the construction industry for ethical issues and how it's working to solve them.

25. Corporate Culture

Ken explains the importance of setting high ethical standards, so everyone is on the same page about professionalism and is held accountable for their actions.

26. Superiors Committing Ethical Violations

Ken explains what to do if your superior asks you to commit an ethical violation.

27. Learning Ethical Culture as New Employee

There is always a learning period when joining a new company. In this lesson, Ken reviews best practices for becoming familiar with a company's ethical culture.

28. Progress in Construction Industry Ethics

Learn how the construction industry is working to improve its ethical standards, from changing corporate culture to implementing government policies.

29. Conclusion

Your ethical decisions affect you and those around you. Ken explains why thinking of yourself as part of a team can guide you toward ethical leadership that benefits everyone.
Who it's for: This course is designed for owners, contractors, project managers and construction professionals interested in learning about the core principles of ethical behavior, how to properly identify them, and how to develop an ethical leadership culture within their own organizations.
Key Topics
CMAA Codes of Ethics

Bid Shopping

Bid Rigging

Biased Bidding Evaluation System

Contract Administration

Setting high ethical standards
Overall rating of 4 students
5 out of 5

Jonathan K.,

Sep 07, 2023

5 out of 5 excellent course lots of knowledge super easy to understand.

5 out of 5

Matthew N.,

Aug 26, 2023

Regarding the test- Some of the tenets are out of order based against the CMAA website numbered list of tenets. I had 3 incorrect on the test, that I believe I was correct on.

5 out of 5

Eric P.,

Mar 20, 2023

Very well presented!

4 out of 5

Marc J.,

Apr 13, 2023

Great Job On the delivery in this corse
DR. KENNETH SANDS
UNIVERSITY PROFESSOR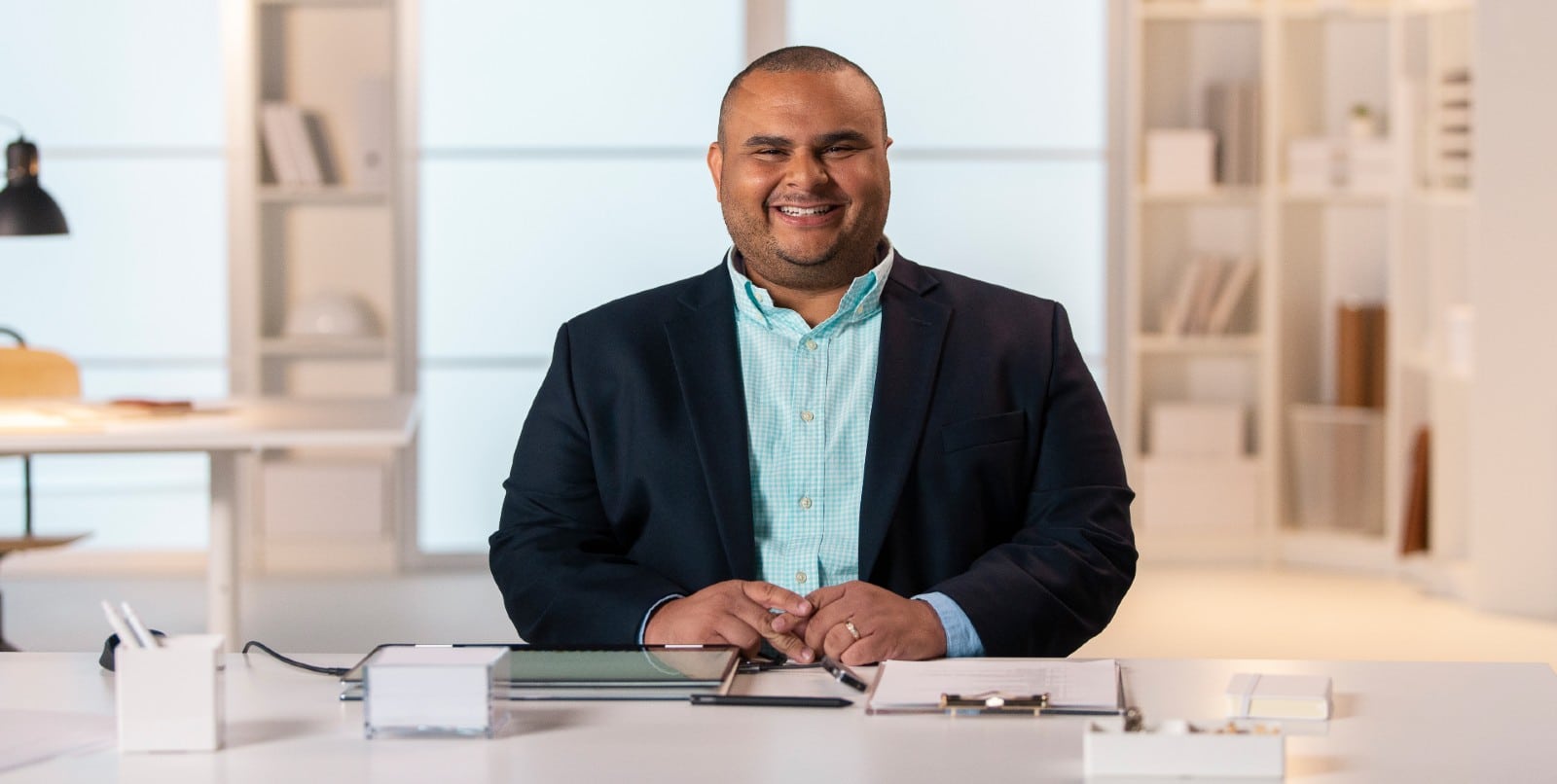 Your Instructor
Dr. Kenneth S. Sands II is an Assistant Professor in the Construction Management Program at Florida Gulf Coast University in Fort Myers, FL, and an experienced construction management professional. He holds a doctorate in Environmental Design and Planning from Virginia Tech in Blacksburg, VA. He's also worked as an estimator and project manager, with previous experience in purchasing, buyout and project site supervision. Dr. Sands's passion for the construction industry was inspired by his father's work as a carpenter.
Team Pricing
2-5 Seats
Save $5 per seat
$70 per seat
6-11 Seats
Save $10 per seat
$65 per seat
12-15 Seats
Save $15 per seat
$60 per seat
Add to cart
30-day money back guarantee. Access for one year.
Common Questions
What is MT Copeland?

MT Copeland helps you further your career in the building industry with expert-led online education that will make you a better, smarter tradesperson.

Our training courses give you a foundation in construction fundamentals and trade skills with real-world applications and best practices to help you grow on the job.

What do courses include?

Online courses include professionally produced videos taught by leaders in the trades and supplementary learning material such as quizzes, assessments and downloadable materials to help you acquire new skills. Watch anywhere, always at your own pace. We keep lesson videos short so they're easy to watch after work or on your lunch break. You can finish a course in one sitting, or space it out over a week or two.

How does the 30-day guarantee work?

If you're not happy with a course, let us know within 30 days for a full refund. Our goal is to provide maximum value for your career. If we haven't delivered on that promise, let us know.

Can you learn with MT Copeland outside of the u.s.?

Yes! You can take MT Copeland courses from anywhere in the world. Our courses are online, so if you have access to the Internet, you can watch our training videos. Courses are taught in English, with English captions and Spanish subtitles available.

Where did the name MT Copeland come from?

MT Copeland was named after a legendary educator who promoted the idea that training in a specific trade paired with a knowledge of general business principles opens up a whole new world of career possibilities. We believe in the same powerful combination of skills and knowledge.