Fasteners & Adhesives
Learn about the effectiveness, strength, and durability of commonly used fasteners and adhesives.
VIEW TEAM PRICING
30-day money back guarantee. Access for one year.
Train with a Pro

Spanish Subtitles Available

Mobile Access

8 In-depth Lessons

Certificate of Completion

Practical Resources
Lesson Plan
8 Video Lessons · 1H 53M
1. Course Overview

One of the most primary functions of building is making materials stick together—and stay that way. In this course you'll learn all about mechanical binding (nails, screws, and anchors) and chemical binding (adhesives) so you can build better structures that last longer.

2. Nails

Builders have used nails for more than 5,000 years. However, this most basic type of fastener comes in a variety of shapes and sizes, some best suited for structural frames and others used in finish carpentry work. Learn to use the right nail for the job.

3. Screws, Bolts, and Anchors

Threaded screws and bolts have more holding power than nails: their threads split in between wood fibers to grip the material more tightly. Jordan explains how they work.

4. Drywall Anchors, Concrete Fasteners, and More

From hanging mirrors on drywall to fastening wooden sills to concrete, there's a perfect fastener for nearly every situation. Learn which fasteners to use, when.

5. Glue and Construction Adhesives

Learn about the wide range of adhesives that power modern construction projects and the properties that describe the binding process: cohesion and adhesion. Just don't glue your fingertips together!

6. Epoxy

Epoxy adhesives can be used with a wide range of materials (wood, metal, plastic, masonry, and more) and in almost any situation where you need to stick two materials together (binding subfloors, gluing a detail to a larger structure, or reinforcing a fastener.)

7. Tape

Did you know that the windows of many skyscrapers are held to the building using double-sided tape? Learn about the incredible utility of different types of tape in construction.

8. Adhesives Test: Lifting a Car

In this bonus lesson, Jordan uses a telehandler to lift an old Buick off the ground with nothing but construction adhesive to hold it in the air. Will it hold?
Who it's for: This course is for those beginning in the trades, or those wanting to learn more about common fasteners and adhesives.
Key Topics
Determining the right nail to use

When to use drywall anchors

When to use concrete fasteners

When to use glue and construction adhesives

Different types of epoxy

Different types of tape and usage
Overall rating of 5 students
5 out of 5

Sita K.,

Feb 26, 2023

Very Thorough

5 out of 5

Mitchell H.,

Sep 22, 2022

Lots of good information

5 out of 5

Patrick G.,

Sep 19, 2022

Very informative

5 out of 5

Ricardo R.,

Aug 09, 2022

Learned more about glues with this course, it's been a while since I've used glues and the thing that I liked is that manufacturers are getting more advanced with their products, good to see that...

Read More...

4 out of 5

Jared V.,

Nov 25, 2022

More examples where you actually show the glue/screw/bolt being used. I liked the end video with the car!
Jordan Smith
CEO of Smith House Company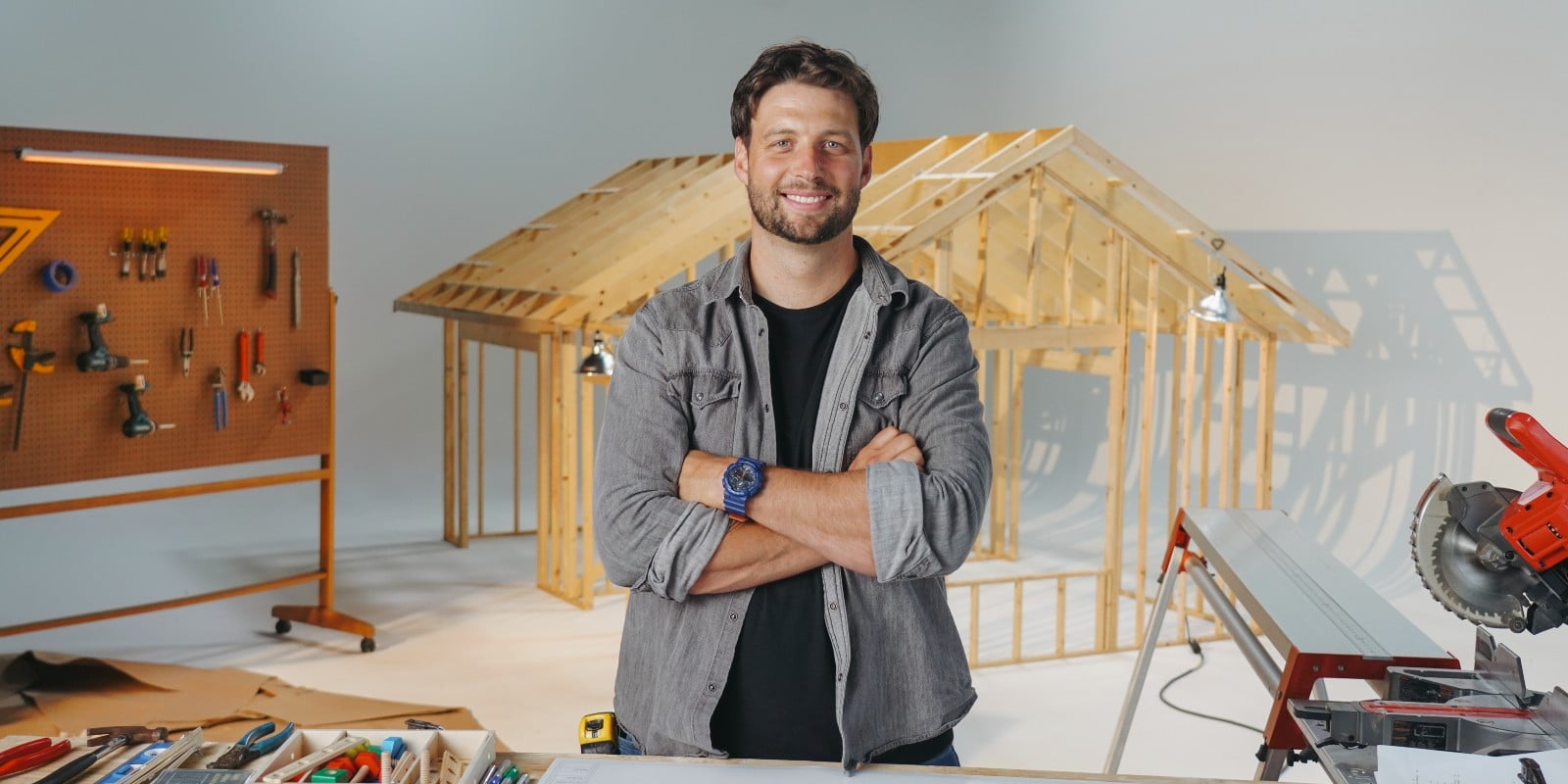 Your Instructor
Jordan Smith is the CEO and Founder of Smith House Company, a design+build firm based in Austin, Texas. He learned to build and weld while working on the farm with his grandad, and after earning a degree in Welding and Materials Engineering, he spent the next 10 years working in the heavy construction building everything from robots to ships to offshore oil rigs before transitioning to residential construction. After spending a couple of years working with industry leading builders in Austin, Jordan and his wife Veronica struck out on their own to form Smith House Co.

Smith House Co. strives to build more beautiful, functional and resilient spaces which are self sustaining and harmonize with their natural surroundings.
Become Job Ready
This course will increase your knowledge for jobs like:
Carpenter
Apprentice Carpenter
Construction Laborer
Carpenter's Assistant
Carpenter Helper
Remodeler
For more information on these roles, visit our career page.
Search for these jobs at:
Team Pricing
2-5 Seats
Save $5 per seat
$70 per seat
6-11 Seats
Save $10 per seat
$65 per seat
12-15 Seats
Save $15 per seat
$60 per seat
Add to cart
30-day money back guarantee. Access for one year.
Common Questions
What is MT Copeland?

MT Copeland helps you further your career in the building industry with expert-led online education that will make you a better, smarter tradesperson

Our training courses give you a foundation in construction fundamentals and trade skills with real-world applications and best practices to help you grow on the job