How to Install Windows and Doors
Learn to safely install and weatherproof residential windows, interior doors, pre-hung doors, and exterior doors using both Tyvek and ZIP systems.
VIEW TEAM PRICING
30-day money back guarantee. Access for one year.
Train with a Pro

Spanish Subtitles Available

Mobile Access

15 In-depth Lessons

Certificate of Completion

Practical Resources
Lesson Plan
15 Video Lessons · 3H 39M
1. Introduction

Nielsen Crist, a carpenter based in Bedminster, New Jersey, reviews what the course will cover, including how to waterproof framing.

2. How to Install an Exterior Door, Tyvek System: Wrapping the Wall

Tyvek is a weather-resistant barrier commonly used in wall framing. Niel shares how not to install Tyvek, and how to do it properly and efficiently so that you've got a waterproof assembly for your exterior door opening.

3. How to Install an Exterior Door, Tyvek System: Sill Pan Flashing

Learn to create and install your own sill pan using flexible tape.

4. How to Install an Exterior Door, Tyvek System: Flashing the Frame

Niel shows you how to install flashing around the frame of the opening to create a water-resistant seal for your door.

5. How to Install an Exterior Door, Tyvek System: Shimming the Door

Learn to set your door in place and make sure it's centered, level, and plumb using shims.

6. How to Install an Exterior Door, Tyvek System: Fastening and Sealing the Door

Niel teaches you to finish the installation of your door by fastening it in place, and sealing using flashing tape, spray foam, and sealant.

7. How to Install a Window, Tyvek System: Wrapping and Flashing

Niel uses two kinds of tape to flash a waterproof barrier around his window openings. Learn how to properly install Tyvek around your window, and tape to keep water from penetrating the wall assembly.

8. How to Install a Window, Tyvek System: Setting

Setting a window is usually a two person job. Learn to work with a partner to get your window centered in the opening, level, and set into place using cabinet screws.

9. How to Install a Window, Tyvek System: Sealing

Once your window is in place, it's time to shim and fasten it all around, then seal the exterior and interior to keep water from entering.

10. How to Install an Exterior Door, ZIP System: Taping

Niel introduces a different weather resistance barrier system, the ZIP System, and shows you how to tape your door opening using flexible ZIP tape.

11. How to Install an Exterior Door, ZIP System: Setting and Shimming the Door

Learn to set your door in place using shims, overcome common problems while fastening the door to the wall assembly, and adjust the threshold.

12. How to Install an Exterior Door, ZIP System: Sealing the Door

In this lesson, Niel shows you how to seal the exterior of the door using ZIP tape, and seal the interior of the door using a foam backer rod and sealant.

13. How to Install a Window: ZIP System

Learn to hang a window in an opening that uses fluid-applied waterproofing as its flashing, and to seal with a foam backer rod and liquid flashing.

14. How to Install a Prehung Interior Door

Last but certainly not least, Niel shows you one method for installing a pre-hung door on the interior of a house, and install the hardware required to open and close the door.

15. Conclusion

Nielsen explains how residential construction has evolved in the last century. Plus: why waterproofing houses can extend a home's longevity and gaining experience is the best way to grow as a carpenter.
Who it's for: This course was designed for construction professionals or carpenters wanting to know about the key processes, techniques and tools used when installing windows and doors in a remodel or new home.
Key Topics
Exterior doors

Pre-hung doors

How to install a window

Door installation

Zip system

Tyvek
Overall rating of 15 students
5 out of 5

LENIN L.,

Aug 27, 2023

ok

5 out of 5

Denver K.,

Aug 16, 2023

This was good to learn how to seal doors and windows properly and giving water a place to travel to give the structure a longer life span.

5 out of 5

Robert C.,

Jul 29, 2023

Very informative.

5 out of 5

Andy T.,

Jun 08, 2023

Excellent

5 out of 5

david K.,

May 16, 2023

I actually learned a new way of setting doors. I always struggle with setting interior doors. I'm going to try his methods and hopefully see some improvement.

5 out of 5

Nehemiah D.,

May 10, 2023

good

5 out of 5

edgar V.,

Mar 07, 2023

Easy to understand

5 out of 5

Valerie B.,

Mar 29, 2022

Very Informative

4 out of 5

Jonathan K.,

Aug 28, 2023

Lots of useful new techniques and very knowledgeable. However did feel like at times there was information that was repeated in different ways of the application process that i felt could have been...

Read More...

4 out of 5

Ray V.,

Nov 04, 2022

Review

4 out of 5

Rich D.,

Apr 25, 2022

Course had good pacing and great information. Fifty question test was very challenging which was a good thing.

4 out of 5

Terry G.,

Apr 08, 2022

good

4 out of 5

Josh M.,

Mar 08, 2022

Door and window install

3 out of 5

Dan M.,

Jul 18, 2023

The Course was informative and helpful. The test was poorly written. Far too many "select all that apply" questions with vague options which left you confused about the intent of the question. It...

Read More...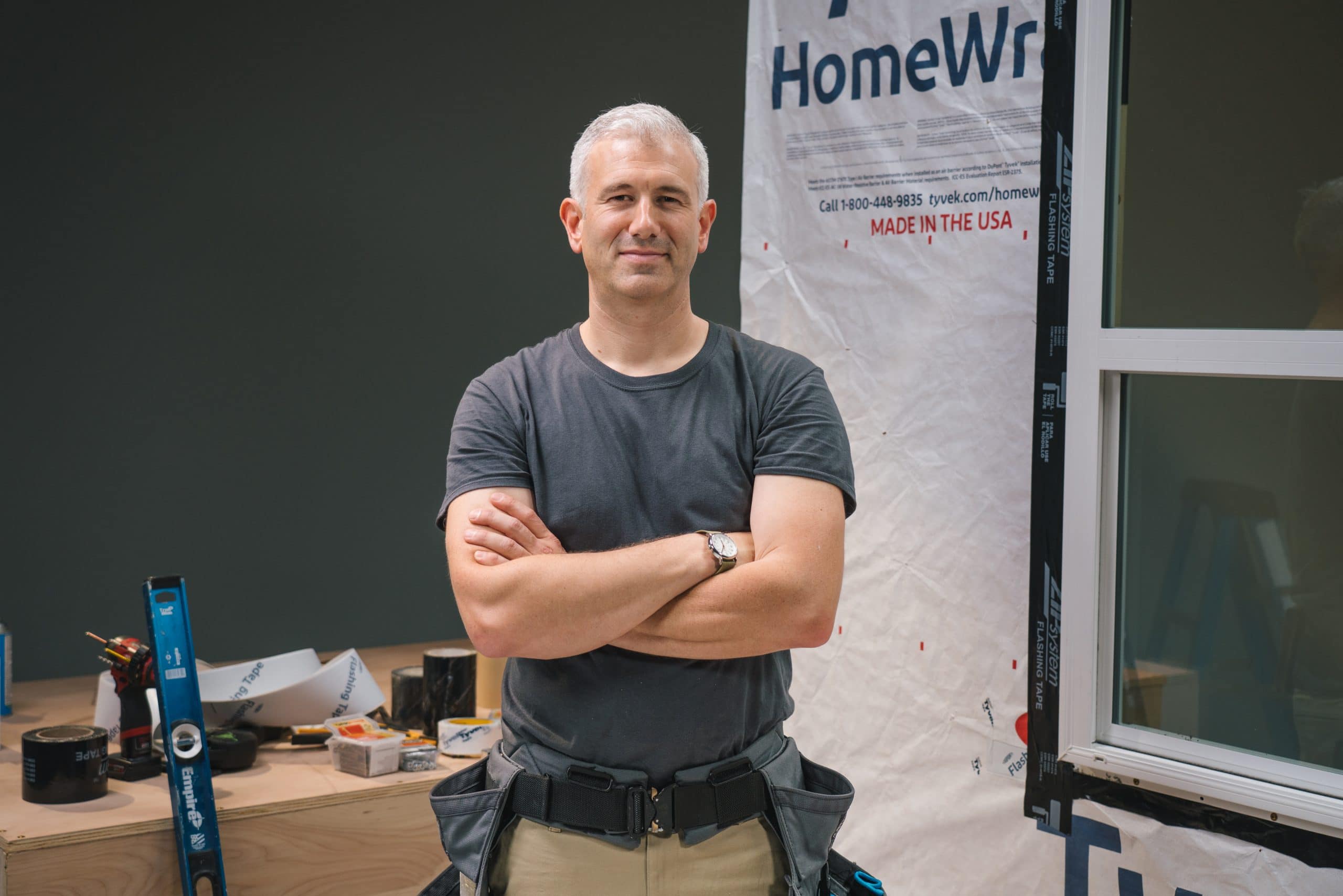 Your Instructor
Growing up in a family-owned remodeling company provided Nielsen with a helpful overview of all building trades and how they relate to each other. He began to enjoy trim work in his early teens and started framing in his later teens. He expanded his carpentry education working for various framing contractors, trimmers, and heavy commercial construction companies. As a business owner, he intently focuses on building and restoring homes with attention to the finer details. He strives to continually learn how to build more sustainably.
Team Pricing
2-5 Seats
Save $5 per seat
$70 per seat
6-11 Seats
Save $10 per seat
$65 per seat
12-15 Seats
Save $15 per seat
$60 per seat
Add to cart
30-day money back guarantee. Access for one year.
Common Questions
What is MT Copeland?

MT Copeland helps you further your career in the building industry with expert-led online education that will make you a better, smarter tradesperson.

Our training courses give you a foundation in construction fundamentals and trade skills with real-world applications and best practices to help you grow on the job.

What do courses include?

Online courses include professionally produced videos taught by leaders in the trades and supplementary learning material such as quizzes, assessments and downloadable materials to help you acquire new skills. Watch anywhere, always at your own pace. We keep lesson videos short so they're easy to watch after work or on your lunch break. You can finish a course in one sitting, or space it out over a week or two.

How does the 30-day guarantee work?

If you're not happy with a course, let us know within 30 days for a full refund. Our goal is to provide maximum value for your career. If we haven't delivered on that promise, let us know.

Can you learn with MT Copeland outside of the u.s.?

Yes! You can take MT Copeland courses from anywhere in the world. Our courses are online, so if you have access to the Internet, you can watch our training videos. Courses are taught in English, with English captions and Spanish subtitles available.

Where did the name MT Copeland come from?

MT Copeland was named after a legendary educator who promoted the idea that training in a specific trade paired with a knowledge of general business principles opens up a whole new world of career possibilities. We believe in the same powerful combination of skills and knowledge.