How to Succeed on the Job
Learn how to greatly impact the success of your team, your organization, and your own career with the guidance of SHARP: a useful framework for building trust, improving accountability, setting clear expectations, and accelerating results on a construction site. 
VIEW TEAM PRICING
30-day money back guarantee. Access for one year.
Train with a Pro

Spanish Subtitles Available

Mobile Access

7 In-depth Lessons

Certificate of Completion

Practical Resources
Lesson Plan
7 Video Lessons · 31M
1. What is SHARP?

As owner and president of the design-build firm Smith House, your instructor Jordan Smith has years of experience hiring and managing people. Jordan shares the five key characteristics he looks for in anyone he works with: self-starting, honest, adaptable, results-driven, and positive—which he abbreviates as "SHARP."

2. S: Self-starting

Being a self-starter means doing what it takes for getting the job done well, and taking responsibility for your actions. What does this look like in practice? Jordan shares an example of how using SHARP with employees to anticipate material and equipment needs ahead of time, without being asked, leads to quality work.

3. H: Honesty

Mistakes happen—in life and on the job site. An honest person is able to look at the situation objectively, own their role in it, and find a solution. To illustrate, Jordan shares his experience on a carpentry job that went wrong, and how his employee reached a swift, effective resolution by handling it with honesty and transparency.

4. A: Adaptability

In construction, the details of a site and team make every job unique. Jordan explains how being adaptable allows you to think outside of the box, push yourself to find creative solutions, and develop yourself into the most skilled tradesperson you can be.

5. R: Results Driven

There's a big difference between being busy and being effective. Jordan teaches you how to spend time efficiently, and that perfection is often the enemy of excellence.

6. P: Positivity

Positivity comes in all shapes and forms, but the key is embracing challenges head-on. Jordan reviews the profound effect a positive attitude can have on a construction site—not only on an interpersonal level but also on the final product.

7. Respect

Respect is the foundation that upholds the five pillars of SHARP. Jordan shares how establishing respect for both yourself and others helps you work with objectivity, empathy, and composure, and how ultimately, a strong character is what leads to a successful career in the construction industry.
Who it's for: This course is designed for construction professionals who want to maximize their productivity on the job and stand out to employers, along with business owners looking for new tools to build world-class teams.
Key Topics
How to be a self-starter

Honesty in the workplace

Flexibility and adaptability

Getting results

Positive mindset

Career advancement
Overall rating of 21 students
5 out of 5

Aaron D.,

Sep 21, 2023

Learned alot!

5 out of 5

Abraham D.,

Sep 17, 2023

A lot of great information

5 out of 5

Shaun N.,

Aug 30, 2023

Great

5 out of 5

Charlie K.,

Jul 28, 2023

There are many helpful and relatable points about this course.

5 out of 5

Michael D.,

Jul 10, 2023

Jordan was well spoken and easy to listen to! I wish I had this video to show fellow workers years ago! Thanks Jordan!

5 out of 5

Blake L.,

Jun 16, 2023

Everything was explained really well

5 out of 5

Ronnie L.,

May 22, 2023

This was a very good lesson on succeeding!

5 out of 5

Patrick C.,

May 15, 2023

extremely satisficed

5 out of 5

Aubrey C.,

May 14, 2023

Very detailed

5 out of 5

Ricardo M.,

May 05, 2023

Excellent

5 out of 5

Austin S.,

May 03, 2023

n/a

5 out of 5

Steven B.,

Apr 24, 2023

fast and easy to listen to

5 out of 5

Pete M.,

Mar 25, 2023

Great video

5 out of 5

Luseane R.,

Jan 21, 2023

Great advice on attitudes and character and goals.

5 out of 5

Luke B.,

Jul 11, 2022

Very easy to understand

5 out of 5

Jess S.,

Jul 01, 2022

Very informative

5 out of 5

Ricardo R.,

Jun 30, 2022

Basic but very important, this "SHARP" philosophy is something to laminate hang in your vehicle, desk or tool box to remind you of what's important and to help steer you in the right direction no...

Read More...

5 out of 5

Mark F.,

Feb 28, 2022

This course definitely teaches you about 5 very important pillars and individual would need to be able to perform at their peak

5 out of 5

Stevan L.,

Nov 03, 2021

Fairly simple and straightforward but a good reminder for myself and I believe I could use this course as part of orientation for new employees

2 out of 5

Luke S.,

Jan 14, 2023

I wish their would have been more examples for the results driven portion.
Jordan Smith
CEO of Smith House Company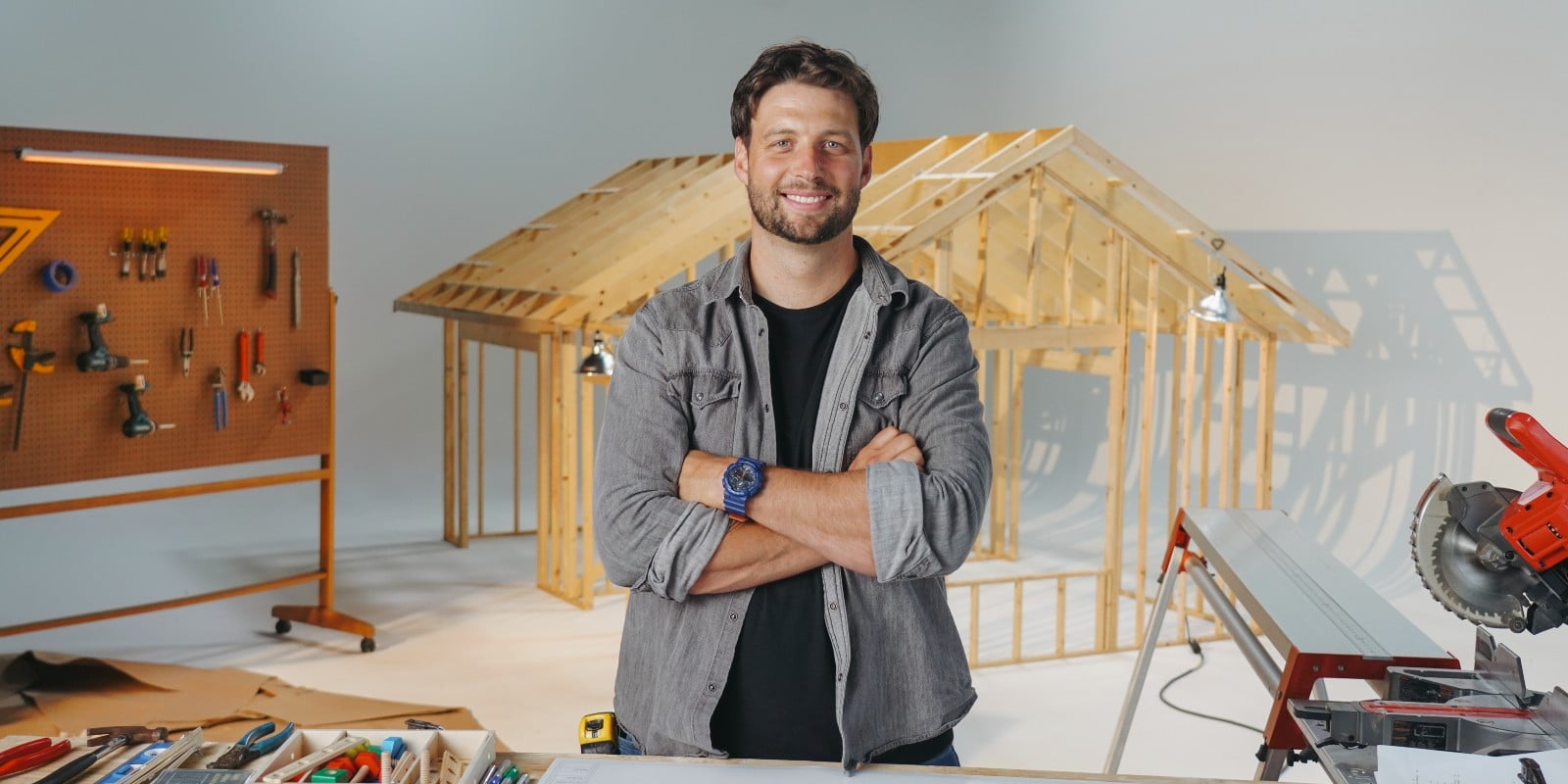 Your Instructor
Jordan Smith is the CEO and Founder of Smith House Company, a design+build firm based in Austin, Texas. He learned to build and weld while working on the farm with his grandad, and after earning a degree in Welding and Materials Engineering, he spent the next 10 years working in the heavy construction building everything from robots to ships to offshore oil rigs before transitioning to residential construction. After spending a couple of years working with industry leading builders in Austin, Jordan and his wife Veronica struck out on their own to form Smith House Co.

Smith House Co. strives to build more beautiful, functional and resilient spaces which are self sustaining and harmonize with their natural surroundings.
Become Job Ready
This course will increase your knowledge for jobs like:
Carpenter
Apprentice Carpenter
Construction Laborer
Carpenter's Assistant
Carpenter Helper
Remodeler
For more information on these roles, visit our career page.
Search for these jobs at:
Team Pricing
2-5 Seats
Save $5 per seat
$70 per seat
6-11 Seats
Save $10 per seat
$65 per seat
12-15 Seats
Save $15 per seat
$60 per seat
Add to cart
30-day money back guarantee. Access for one year.
Common Questions
What is MT Copeland?

MT Copeland helps you further your career in the building industry with expert-led online education that will make you a better, smarter tradesperson.

Our training courses give you a foundation in construction fundamentals and trade skills with real-world applications and best practices to help you grow on the job.

What do courses include?

Online courses include professionally produced videos taught by leaders in the trades and supplementary learning material such as quizzes, assessments and downloadable materials to help you acquire new skills. Watch anywhere, always at your own pace. We keep lesson videos short so they're easy to watch after work or on your lunch break. You can finish a course in one sitting, or space it out over a week or two.

How does the 30-day guarantee work?

If you're not happy with a course, let us know within 30 days for a full refund. Our goal is to provide maximum value for your career. If we haven't delivered on that promise, let us know.

Can you learn with MT Copeland outside of the u.s.?

Yes! You can take MT Copeland courses from anywhere in the world. Our courses are online, so if you have access to the Internet, you can watch our training videos. Courses are taught in English, with English captions and Spanish subtitles available.

Where did the name MT Copeland come from?

MT Copeland was named after a legendary educator who promoted the idea that training in a specific trade paired with a knowledge of general business principles opens up a whole new world of career possibilities. We believe in the same powerful combination of skills and knowledge.