Introduction to Construction Law
Dr. Charner Rodgers is a seasoned construction management educator and project manager. In this course, you will learn the basic principles of construction law, acts, and statutes; a framework for understanding legal processes; and methods available to resolve disputes that can help protect you and your business.
VIEW TEAM PRICING
30-day money back guarantee. Access for one year.
Train with a Pro

Spanish Subtitles Available

Mobile Access

36 In-depth Lessons

Certificate of Completion

Practical Resources
Lesson Plan
36 Video Lessons · 1H 35M
1. Introduction

Your instructor, project manager and professor Dr. Charner Rodgers, explains how familiarizing yourself with construction law can prevent litigation.

2. Contract Law

Construction law covers contract law, tort law, and statutory-regulatory law. Dr. Rodgers explains the characteristics of contract law and how a breach of contract can occur.

3. Tort Law

Tort law is defined as a civil wrong, for which the court provides a remedy. Dr. Rodgers gives an overview of its basic categories: intentional, negligent, and strict liability.

4. Design Professional Duties

Dr. Rodgers explains the liability duties for a design professional, contractor, and subcontractor, including safety, competence, and negligence.

5. Strict Liability

Dr. Rodgers defines strict liability: when liability exists without fault, as with demolition damages.

6. Statutory-Regulatory Law

Learn about statutory-regulatory law, which includes licensing statutes, building codes, environmental law regulations, and workplace safety statutes.

7. Contract Breakdown

Contracts are critical at nearly every stage of a construction project. Dr. Rodgers shares what makes them legally binding, with examples of liability.

8. Dispute Avoidance

Disputes can determine the fate of a project. Dr. Rodgers offers advice to prevent them such as performing background checks and researching previous projects.

9. Right to Terminate

Learn about the two types of termination rights: default and implied. Dr. Rodgers also reviews termination for convenience, which contracts often prohibit.

10. No Damage for Delay

Dr. Rodgers explains the "no damage for delay" clause and how to adjust change clauses.

11. Labor Issues

Dr. Rodgers explains open shop and union labor and how contracts address them locally.

12. Dispute Procedures

An alternative dispute resolution clause may prevent litigation; learn why.

13. Contract Changes

Contract changes only work when all parties agree to them. In this lesson, you'll learn about common changes like change orders, compensation adjustments, and cardinal changes.

14. Differing Site Conditions

Site conditions, like unanticipated groundwater, can adversely impact a project. Dr. Rodgers shares how to address them.

15. Types of Site Conditions

Learn about the three categories of site conditions and best practices to use for the differing types.

16. Schedules: Delays and Accelerations

Most contracts reflect scheduling changes. Dr. Rodgers explains owner and contractor liabilities in delays and accelerations and cites the documentation checklists required.

17. Management Techniques: Limit Risk and Avoid Disputes

Dr. Rodgers shares ways to minimize risk, from running credit checks to studying union laws. She also offers alternatives to termination and ideas for preventing on-site labor issues.

18. Resolution of Construction Disputes: Alternative Dispute Resolutions

Learn about alternative dispute resolutions (ADR) such as negotiations, settlements, and mediation.

19. Resolution of Construction Disputes: Traditional Dispute Resolutions

Litigation is the most traditional dispute resolution method. Dr. Rodgers explains its various stages, from pleadings to trial.

20. Performance Bonds

Dr. Rodgers explains the concept of performance bonds, which ensure completion of projects, per the contract.

21. Termination for Default

Dr. Rodgers explains grounds for default termination, how termination is disputed, and who is financially and legally liable.

22. Environmental Concerns

Environmental law protects against hazardous waste, dirty water, and air pollution. Learn various environmental protection acts that promote good practices.

23. Minimizing Environmental Risk

To minimize environmental risk, Dr. Rodgers recommends performing inspections before construction, investing in environmental insurance coverage, and drafting environmental response plans.

24. Green Building

Dr. Rodgers explains the nine LEED certifications and their characteristics.

25. Construction Safety & Workman's Compensation

Dr. Rodgers shares who is responsible for workplace safety and reviews four basic steps for avoiding accidents.

26. Labor Management Rules & Regulations

Dr. Rodgers lists several provisions that protect workers, from immigration laws to wage and labor acts.

27. Federal Contractor Affirmative Action

Learn how the Office of Federal Contractor Compliance monitors discrimination, from desk audits of contractors' affirmative action plans to on-site compliance checks.

28. Family Medical Leave Act

Dr. Rodgers reviews the Family Medical Leave Act (FMLA).

29. Background Investigations

Dr. Rodgers shares various background checks construction workers may face such as credit, employment, and criminal.

30. Competing for the Contract

Learn what sets you and your business apart when bidding on contracts, from certifications to performance records.

31. Contractor Bid Mistakes

Find out what happens when a construction bid goes awry, and when bids can be retracted without legal consequences.

32. Bid Protest & Bid Shopping

Learn the process for filing a bid protest and how most contracts protect against bid shopping, or when prime contractors unlawfully share bid prices to promote competition.

33. Subcontractors & Promissory Estoppel

Promissory Estoppel ensures the subcontractor complies with their construction bid, from bid price to project terms.

34. Bid Bonds

Dr. Rodgers explains bid bonds, which ensure winning bidders perform the services outlined in their contract. Learn why certain projects require bid bonds, how to obtain them, and who they involve.

35. Payment Bonds

Payment bonds ensure subcontractors and material suppliers are paid according to contract. Dr. Rodgers covers payment bond tiers, notes how laws vary by state, and explains who is liable.

36. Bankruptcy in Construction

Dr. Rodgers surveys several types of bankruptcy, including Chapter 7, in which debtors liquidate assets, and Chapter 11, in which debtors reorganize assets. You'll learn how to file and discharge bankruptcy and how the process affects your business.
Who it's for: This course is designed for business owners, contractors or working professionals who want to understand the fundamentals of construction law and the legal aspects of a construction project beyond just contracts.
Key Topics
Types of construction contracts

Construction lawsuits

Liabilities & limiting risk

Alternative dispute resolutions

Bid bonds & payment bonds

Protecting construction workers
Dr. Charner Rodgers
University Professor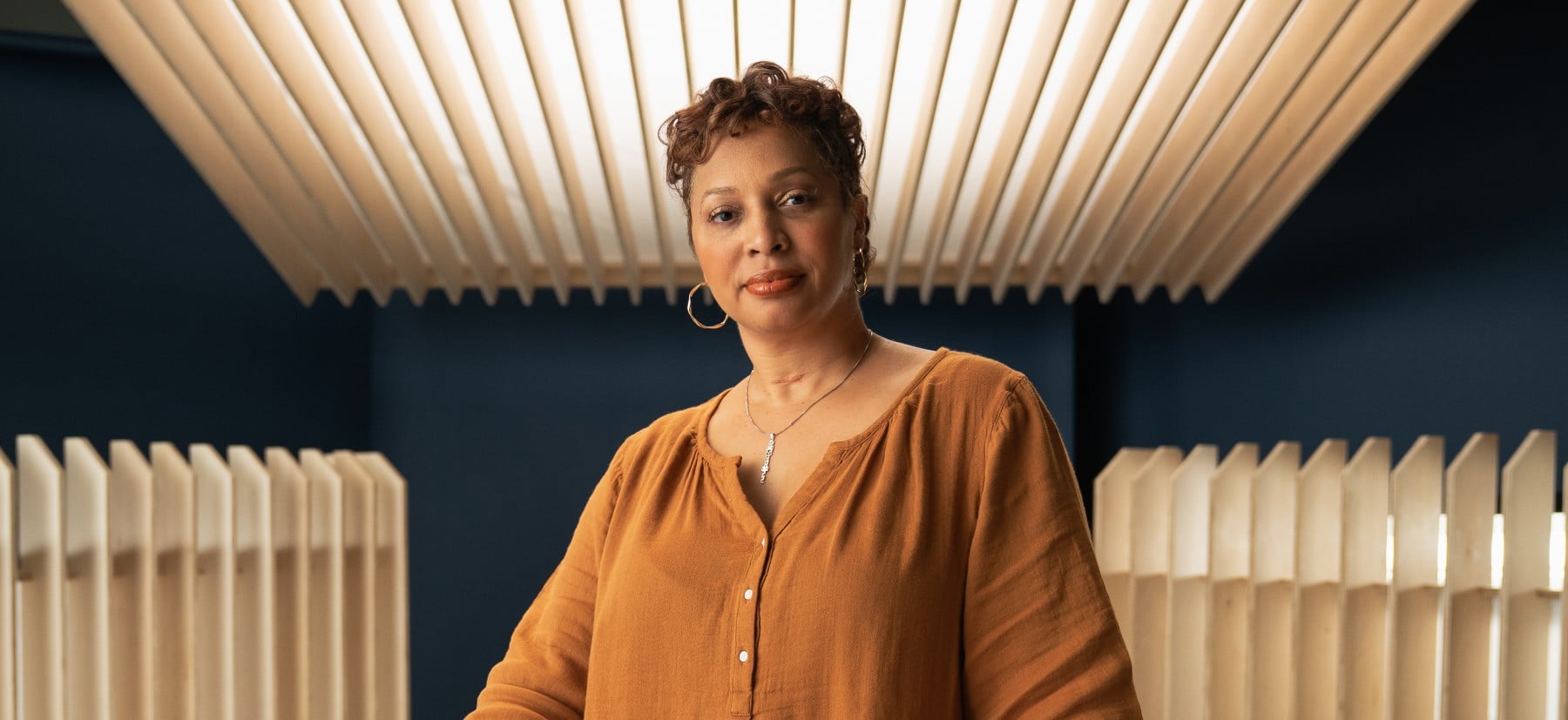 Your Instructor
Dr. Charner Rodgers received her PhD in Architecture from Georgia Institute of Technology and her Masters of Engineering in Civil and Environmental Engineering from Tennessee State University. She is an Associate Professor at the Tuskegee University in Alabama. A licensed General Contractor in Tennessee, Dr. Rodgers is also Vice Chair of the National Association of Home Builders Student Advisory Board and an associate member of the Design-Build Institute of America. With over 20 years of experience, Dr. Rodgers is passionate about construction that has a social impact and strives to be an advocate for women in the industry.
Become Job Ready
This course will increase your knowledge for jobs like:
General Contractor
Construction Manager
Owner
Subcontractor
For more information on these roles, visit our career page.
Search for these jobs at:
Team Pricing
2-5 Seats
Save $5 per seat
$70 per seat
6-11 Seats
Save $10 per seat
$65 per seat
12-15 Seats
Save $15 per seat
$60 per seat
Add to cart
30-day money back guarantee. Access for one year.
Common Questions
What is MT Copeland?

MT Copeland helps you further your career in the building industry with expert-led online education that will make you a better, smarter tradesperson.

Our training courses give you a foundation in construction fundamentals and trade skills with real-world applications and best practices to help you grow on the job.

What do courses include?

Online courses include professionally produced videos taught by leaders in the trades and supplementary learning material such as quizzes, assessments and downloadable materials to help you acquire new skills. Watch anywhere, always at your own pace. We keep lesson videos short so they're easy to watch after work or on your lunch break. You can finish a course in one sitting, or space it out over a week or two.

How does the 30-day guarantee work?

If you're not happy with a course, let us know within 30 days for a full refund. Our goal is to provide maximum value for your career. If we haven't delivered on that promise, let us know.

Can you learn with MT Copeland outside of the u.s.?

Yes! You can take MT Copeland courses from anywhere in the world. Our courses are online, so if you have access to the Internet, you can watch our training videos. Courses are taught in English, with English captions and Spanish subtitles available.

Where did the name MT Copeland come from?

MT Copeland was named after a legendary educator who promoted the idea that training in a specific trade paired with a knowledge of general business principles opens up a whole new world of career possibilities. We believe in the same powerful combination of skills and knowledge.