Introduction to Wood Materials
Learn about joists, beams, sheet goods, and the properties of wood materials used in construction today.
VIEW TEAM PRICING
30-day money back guarantee. Access for one year.
Train with a Pro

Spanish Subtitles Available

Mobile Access

7 In-depth Lessons

Certificate of Completion

Practical Resources
Lesson Plan
7 Video Lessons · 1H 31M
1. Course Overview

Humans have been building with wood for thousands of years. Pro builder Jordan Smith discusses that history, different types of house framing, and the advantages of using wood in construction.

2. Properties of Wood

What is wood, really? Learn the composition of wood, the difference between hardwoods and softwoods, and how we measure properties like hardness, density, and strength.

3. Forces and Stresses

In construction, wood has to withstand a lot of different forces. Learn about compression, tension, torsion, and shear, and how to think about loading scenarios.

4. Lumber Grades, Sizes, and Types

Why isn't a two-by-four actually 2 inches by 4 inches? What's pressure treated lumber? What grade lumber should you use on your build? Jordan answers these questions and more.

5. Engineered Wood

Jordan explains LSLs, LVLs, plywood, and the advantages and disadvantages of using engineered lumber instead of solid wood.

6. Joists and Glulams

Learn about a few key structural members that are commonly used in light construction.

7. Sheet Goods

Sheet goods are what keep the elements out of a finished house, and what help the structure resist shear forces. Jordan explains a few key techniques used to manufacture modern sheet goods.
Who it's for: This course is for those beginning in the trades, or those wanting to learn more about wood materials.
Key Topics
Hardwoods versus softwoods

Wood fundamentals

Loading scenarios

Lumber grades

Engineered woods (lsls, lvls, plywood)

Sheet goods
Overall rating of 16 students
5 out of 5

Helen H.,

Sep 08, 2023

...

5 out of 5

Robert B L.,

Jun 29, 2023

Nothing left to guese about. Total coverage of topic

5 out of 5

Benjamin J.,

May 25, 2023

I enjoyed it

5 out of 5

Nathan M.,

May 23, 2023

H

5 out of 5

`David L.,

Feb 14, 2023

Great course, very thorough in that it answers all my questions about different framing materials, grades and their application

5 out of 5

Stephen Z.,

Feb 07, 2023

Complete coverage

5 out of 5

Logan G.,

Jan 19, 2023

Wood Materials

5 out of 5

Patrick G.,

Sep 19, 2022

Covered a lot of useful information regarding lumber

5 out of 5

Chris C.,

Sep 19, 2022

very strong

5 out of 5

Patrick K.,

Sep 15, 2022

Good

5 out of 5

Stephen B.,

Aug 18, 2022

Learned alot about engineered lumber

5 out of 5

Darrel D.,

Mar 26, 2022

Great job

5 out of 5

Mark F.,

Mar 01, 2022

As an apprentice carpenter who doesnt use many structural materials as often, this course showed me alot about some of the materials out there for some projects in the future we might need some of...

Read More...

5 out of 5

Marisol C.,

Jul 21, 2021

Types of wood

5 out of 5

Steve B.,

Mar 25, 2021

Jordan does a great job explaining the different materials and the benefits. Highly recommend.
Jordan Smith
CEO of Smith House Company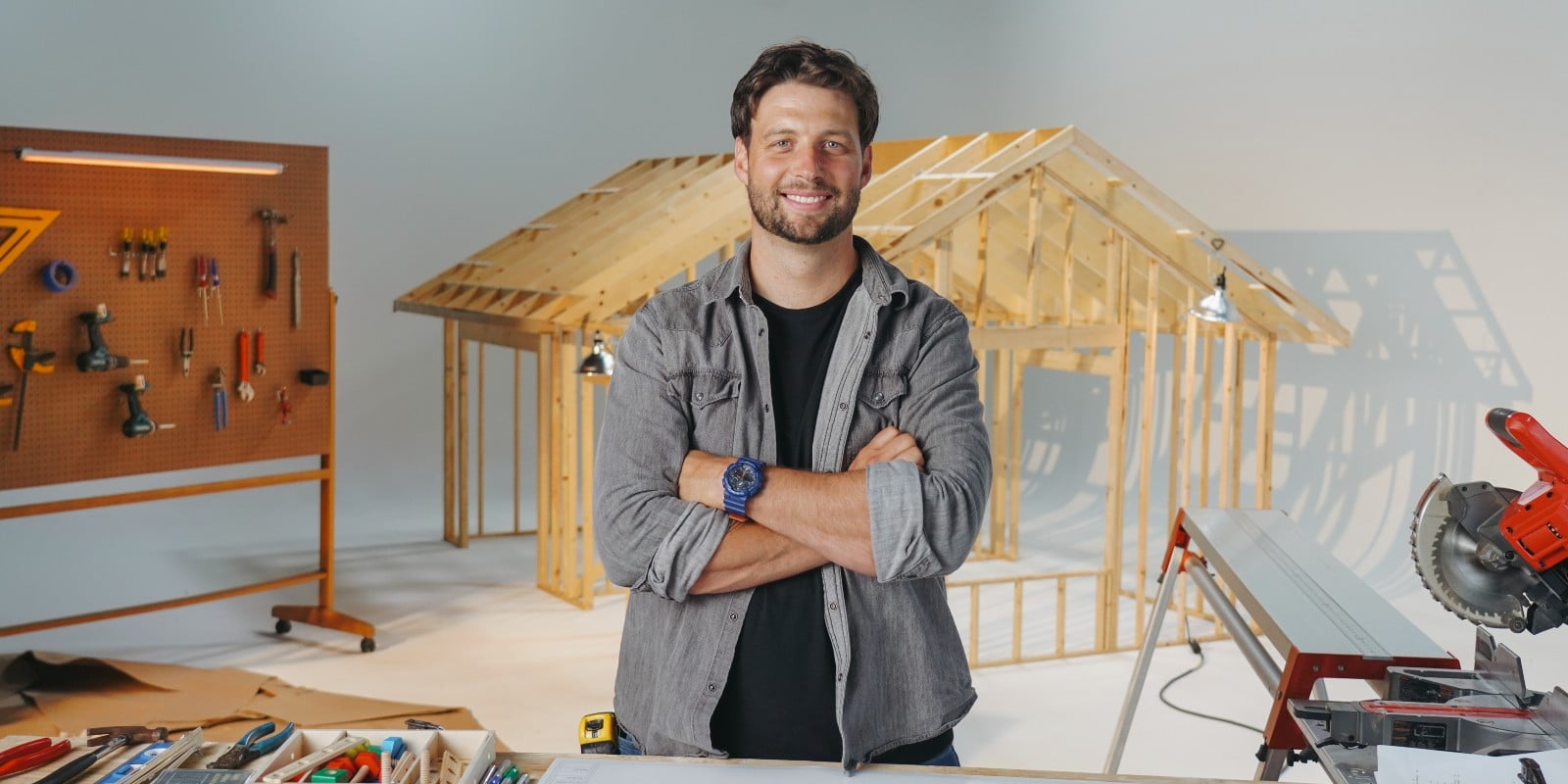 Your Instructor
Jordan Smith is the CEO and Founder of Smith House Company, a design+build firm based in Austin, Texas. He learned to build and weld while working on the farm with his grandad, and after earning a degree in Welding and Materials Engineering, he spent the next 10 years working in the heavy construction building everything from robots to ships to offshore oil rigs before transitioning to residential construction. After spending a couple of years working with industry leading builders in Austin, Jordan and his wife Veronica struck out on their own to form Smith House Co.

Smith House Co. strives to build more beautiful, functional and resilient spaces which are self sustaining and harmonize with their natural surroundings.
Become Job Ready
This course will increase your knowledge for jobs like:
Carpenter
Apprentice Carpenter
Construction Laborer
Carpenter's Assistant
Carpenter Helper
Remodeler
For more information on these roles, visit our career page.
Search for these jobs at:
Team Pricing
2-5 Seats
Save $5 per seat
$70 per seat
6-11 Seats
Save $10 per seat
$65 per seat
12-15 Seats
Save $15 per seat
$60 per seat
Add to cart
30-day money back guarantee. Access for one year.
Common Questions
What is MT Copeland?

MT Copeland helps you further your career in the building industry with expert-led online education that will make you a better, smarter tradesperson.

Our training courses give you a foundation in construction fundamentals and trade skills with real-world applications and best practices to help you grow on the job.

What do courses include?

Online courses include professionally produced videos taught by leaders in the trades and supplementary learning material such as quizzes, assessments and downloadable materials to help you acquire new skills. Watch anywhere, always at your own pace. We keep lesson videos short so they're easy to watch after work or on your lunch break. You can finish a course in one sitting, or space it out over a week or two.

How does the 30-day guarantee work?

If you're not happy with a course, let us know within 30 days for a full refund. Our goal is to provide maximum value for your career. If we haven't delivered on that promise, let us know.

Can you learn with MT Copeland outside of the u.s.?

Yes! You can take MT Copeland courses from anywhere in the world. Our courses are online, so if you have access to the Internet, you can watch our training videos. Courses are taught in English, with English captions and Spanish subtitles available.

Where did the name MT Copeland come from?

MT Copeland was named after a legendary educator who promoted the idea that training in a specific trade paired with a knowledge of general business principles opens up a whole new world of career possibilities. We believe in the same powerful combination of skills and knowledge.