Commercial Blueprints
Learn how to efficiently navigate commercial blueprints, interpret construction drawings, and apply these concepts on a real job with carpenter and builder, Elly Hart.
VIEW TEAM PRICING
30-day money back guarantee. Access for one year.
Train with a Pro

Spanish Subtitles Available

Mobile Access

12 In-depth Lessons

Certificate of Completion

Practical Resources
Lesson Plan
12 Video Lessons · 1H 2M
1. Course Overview

Welcome to the course! Meet your instructor, Elly, a carpenter and site lead in Vancouver, as she shares her journey with you and discusses the importance of being able to read commercial blueprints.

2. Residential vs. Commercial Drawings

Residential blueprints and commercial blueprints have a lot in common and plenty of differences. Elly teaches you the basic distinctions between them.

3. Title Sheet and Project Statistics

The title sheet lays out the what and the why of a project, the context, and the scope of work. Learn to read this crucial and often-overlooked page.

4. LEED and Built Green Requirements

Built Green and LEED are environmental standards that are increasingly applied to commercial builds. Learn to navigate these requirements and the tradeoffs associated with them.

5. Window Schedule

Schedules provide detailed information about specific building components like walls, doors, windows, and hardware that may appear multiple times throughout a building.

6. Door Schedule

Learn even more about how schedules function on a commercial build with this deep dive into doors.

7. Site Plan

The site plan is a bird's eye view of everything contained within the property lines of your build, and contains critical information that will be especially helpful during pre-construction.

8. Demolition and Retention

Demolition and retention drawings are used in renovations: they show you what gets demolished and what stays in place.

9. Floor Plans

Floor plans are often considered to be the most consequential drawings in a set of blueprints. Elly shows you how to navigate them and use them as the basis for surfacing and solving problems on your build.

10. Reflected Ceiling Plans

Reflected ceiling plans, or RCPs, give you additional context about ceiling construction than is often included in the floor plans.

11. Sections

Section views show you a building from the side, as though it were sliced like a layer cake. This useful perspective can help you understand how the whole building fits together.

12. Detail Drawings

Detail drawings show you how specific elements of the building should be constructed. Here, Elly demonstrates how to find the information you need to build a key component of commercial builds: the exit stairs.
Who it's for: This course is for those beginning in the trades, or anyone who wants to brush up on reading blueprints. We recommend having a strong foundation in Residential Blueprints.
Key Topics
Differences between residential and commercial prints

How to read environmental standards

How to make demolition tradeoffs

How to read reflected ceiling plans

How to navigate floor plans

How to read schedules
Overall rating of 30 students
5 out of 5

Wilber S.,

Sep 17, 2023

Commercial Blueprint

5 out of 5

SCOTT F.,

Jul 15, 2023

if you have taken the first course, this is an excellent build off that. It's alot of information and get ready to actually need to follow along with the documents provided in order to pass the...

Read More...

5 out of 5

Toni M.,

Feb 17, 2023

It wasn't really what I was expecting far as commercial blueprints but every bit of information give me a better insight on being more efficient and providing more effective materials when...

Read More...

5 out of 5

Andraya S.,

Jan 31, 2023

Elly is a wonderful educator and had me laughing out loud on a couple of occasions. I picked up many new bits of information as all of my experience has been in residential construction.

5 out of 5

Shane H.,

Jan 26, 2023

Great, detailed information

5 out of 5

Miguel P.,

Jan 11, 2023

Este modulo realmente no fue nada amigable. La interlocutora habla demasiado rapido, lo que no permite observar los detalles que describe. Sumado a eso , particularmente yo estoy leyendo los...

Read More...

5 out of 5

Alyssa C.,

Nov 30, 2022

Great Course maybe go into more detail

5 out of 5

Greg M.,

Oct 07, 2022

Great course if you have only basic experience or are a beginner.

5 out of 5

Heriberto V.,

Aug 15, 2022

Excellent

5 out of 5

Edwin C.,

Mar 24, 2022

I really liked and learned a lot, thanks

5 out of 5

Louis C.,

Jan 25, 2022

Class was a bit difficult to follow but with a little research, all was well. Could a bit more in-depth learning just because this type of work is critical to a build.

5 out of 5

Scott L.,

Jan 25, 2022

very good

5 out of 5

Roomi H.,

Jan 22, 2022

learn alot

5 out of 5

William E.,

Jan 12, 2022

Excellent Introduction

5 out of 5

Richard M.,

Nov 25, 2021

Enjoyed the experience!

5 out of 5

Jerrett D.,

Sep 02, 2021

Overall a great course with an in-depth final exam. Highly recommend.

5 out of 5

Andrew L.,

Jul 31, 2021

Ideal for new leaners or as a refresher

5 out of 5

Rudy A.,

Jul 30, 2021

It was very hopeful this class thank you.

5 out of 5

jaime S.,

Jul 19, 2021

Great

5 out of 5

Jamie C.,

Jun 11, 2021

Excellent refresher for commercial blueprint reading.

5 out of 5

Paul T.,

May 28, 2021

The lecturer talks too fast. ( the content is well organized though).

5 out of 5

Shea S.,

May 28, 2021

Commercial Blueprints

5 out of 5

Tess Z.,

Apr 18, 2021

Reading Commercial Blueprints

4 out of 5

Lara V.,

Dec 15, 2022

Commercial course

4 out of 5

Christopher B.,

Feb 13, 2022

Solid information

4 out of 5

Andrew M.,

Jan 21, 2022

N/A

4 out of 5

Joseph G.,

Jan 07, 2022

This wasn't a bad course, but it didn't address exactly what I was looking for which was existing utility locations to determine where slab cutting is needed when you aren't provided that information...

Read More...

4 out of 5

jacob R.,

Jan 06, 2022

It was a very informative course. A large portion of the information I had a working understanding prior. However I did learn some things I needed to differentiate between residential and commercial....

Read More...
Elly Hart
Carpenter and Site Lead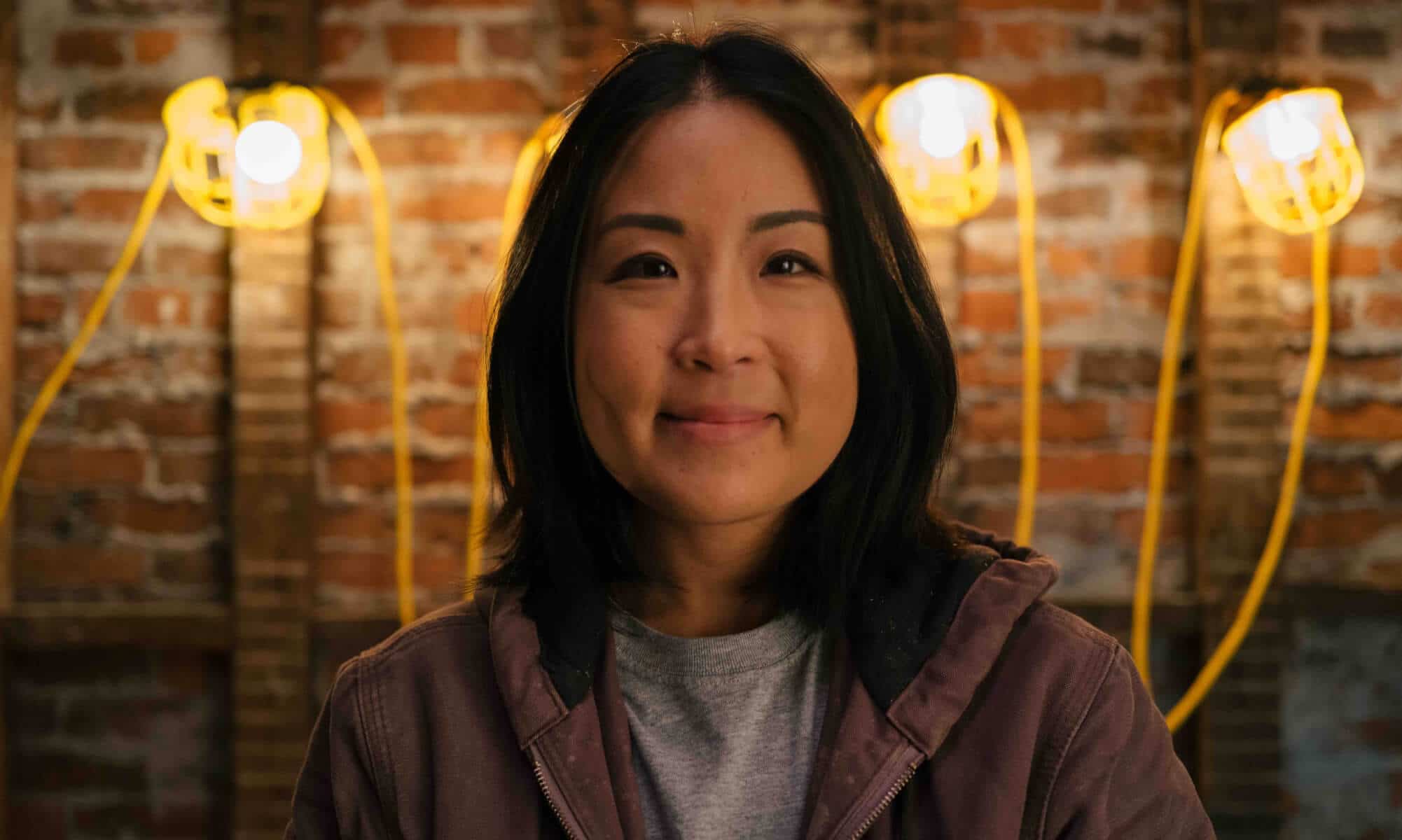 Your Instructor
Elly Hart is a site lead on multi-family developments in Vancouver, Canada. Born and raised in Australia, she was an award-winning journalist writing and editing stories about consumer technology before transitioning to carpentry. She is dedicated to challenging public perceptions of the construction industry and advancing the skilled trades through education and mentorship.
Become Job Ready
This course will increase your knowledge for jobs like:
Carpenter
Apprentice Carpenter
Construction Laborer
Carpenter's Assistant
Carpenter Helper
Remodeler
For more information on these roles, visit our career page.
Search for these jobs at:
Team Pricing
2-5 Seats
Save $5 per seat
$70 per seat
6-11 Seats
Save $10 per seat
$65 per seat
12-15 Seats
Save $15 per seat
$60 per seat
Add to cart
30-day money back guarantee. Access for one year.
Common Questions
What is MT Copeland?

MT Copeland helps you further your career in the building industry with expert-led online education that will make you a better, smarter tradesperson.

Our training courses give you a foundation in construction fundamentals and trade skills with real-world applications and best practices to help you grow on the job.

What do courses include?

Online courses include professionally produced videos taught by leaders in the trades and supplementary learning material such as quizzes, assessments and downloadable materials to help you acquire new skills. Watch anywhere, always at your own pace. We keep lesson videos short so they're easy to watch after work or on your lunch break. You can finish a course in one sitting, or space it out over a week or two.

How does the 30-day guarantee work?

If you're not happy with a course, let us know within 30 days for a full refund. Our goal is to provide maximum value for your career. If we haven't delivered on that promise, let us know.

Can you learn with MT Copeland outside of the u.s.?

Yes! You can take MT Copeland courses from anywhere in the world. Our courses are online, so if you have access to the Internet, you can watch our training videos. Courses are taught in English, with English captions and Spanish subtitles available.

Where did the name MT Copeland come from?

MT Copeland was named after a legendary educator who promoted the idea that training in a specific trade paired with a knowledge of general business principles opens up a whole new world of career possibilities. We believe in the same powerful combination of skills and knowledge.