Construction Project Management Basics
Dr. Kenneth Sands, an expert in the Construction Management field and a university professor, gives an overview of Construction Project Management. Learn the many responsibilities project managers have, key team members and how to prepare RFIs and submittals from start to finish.
VIEW TEAM PRICING
30-day money back guarantee. Access for one year.
Train with a Pro

Spanish Subtitles Available

Mobile Access

17 In-depth Lessons

Certificate of Completion

Practical Resources
Lesson Plan
17 Video Lessons · 1H 29M
1. Introduction

Your instructor—educator and experienced construction management professional Dr. Kenneth Sands—welcomes you to the course and introduces the fundamentals of construction project management.

2. What Is Construction Project Management?

Being a construction project manager is like conducting an orchestra. Learn about a construction project manager's many responsibilities, including coordinating subcontractors, maintaining the budget and schedule, managing safety onsite, and general problem-solving.

3. Skills Every Project Manager Needs

Because construction project management is an all-encompassing role, it requires many skills. Ken emphasizes what he believes are the most important skills for a construction project manager: flexibility, decisiveness, the ability to multitask, and curiosity.

4. Common Construction Project Manager Roles and Responsibilities

Learn about common responsibilities in project management, like ordering the right equipment, materials, and tools before construction begins; managing equipment during construction; and monitoring project execution throughout.

5. Contract Administration and Management

Understanding and aligning on contract terms with the owner, general contractor, and various stakeholders is one of the first steps on a project. Ken reviews typical contract contents, as well as the various kinds of subcontracts that might come into play on a project.

6. Key Roles: Project Executive & Senior Project Manager

Learn about the responsibilities of two top roles on a project management team: the project executive, often seen as the general manager and point person to liaise with the client, and the senior project manager, who supervises and leads the rest of the team.

7. Key Roles: Project Manager & Field Engineer

Learn the roles of the project manager and field engineer. The former oversees site logistics and manages materials and resources; while the latter handles all of the project documentation, from the site to plans and warranties.

8. Key Roles: Estimator & Scheduler

Though construction estimators and schedulers do much of their work before the project begins, they still have responsibilities throughout the construction process. Learn about how both roles work with the project management team to keep a project on budget and on schedule.

9. Key Roles: Superintendent

Of all the roles within project management, superintendents often work with the subcontractors the most. Ken explains how superintendents coordinate safety protocols, equipment use, and inspections, and review the quality of work being done onsite.

10. Key Workflows for a Project Management Team

Because project management covers so much logistical ground, there are many steps in a construction project manager team's workflow. Learn about some of the orders of operations within a team, like documentation prep, organizing change orders for materials, and closing out the project according to the contract's terms.

11. Sample Construction Management Org Chart

Ken designs and walks you through an organizational chart on a project management team, demonstrating how the team is structured from top to bottom, and how each role relates to the others.

12. A Day in the Life of a Construction Project Manager

Learn what a typical day might look like for a construction project manager: from going onsite to manage logistics, to communicating with the various subcontractors and organizing material needs, to submitting documentation for RFIs: requests for information.

13. Managing Risk

There are a number of elements a construction project manager's team needs to control for on a project, like risk, schedule, quality of work, and budget. Learn about how a team would prepare for each of these controls, especially in the contractual and planning phase before construction begins.

14. Project Manual

The project manual acts as the guide for understanding what needs to be achieved throughout the entire construction process. Ken explains the various formats project manuals can come in and emphasizes the importance of knowing your project manual back to front as a project manager.

15. Example RFI

Ken gives a tutorial on how to prepare an RFI, a construction document that requests information, usually from the architect or engineer who created the site plan. He also gives a deep dive into the process of creating RFIs and what information must be included.

16. Example Submittals

Ken demonstrates how to handle submittals, in this case for design mixtures. Learn how to create a submittal, what information is needed, and how to set up a submittal workflow to ensure proper communication between parties.

17. A Career in Construction Project Management

Ken emphasizes the key elements that are essential for pursuing a career in project management, including an understanding of who does what on a project management team, and a genuine curiosity in construction project management's wide scope.
Who it's for: This course was designed for anyone seeking to transition into the booming field of construction management and learn about the diverse set of skills needed to plan and build a project from conception to completion.
Key Topics
Construction project management

Skills project managers need

Roles and responsibilities

Workflows

RFI (request for information)

Submittals
Overall rating of 13 students
5 out of 5

Matthew N.,

Aug 29, 2023

Its accurate.

5 out of 5

Ross C.,

May 11, 2023

good review

5 out of 5

Mike J.,

Apr 11, 2023

Great overview for entry level

5 out of 5

Jayme C.,

Oct 06, 2022

Ken was very easy to listen to he went through this course, thank you for sharing your knowledge!

5 out of 5

Chris A.,

Jun 20, 2022

A good look at project management and what it can entail.

5 out of 5

Brandon K.,

Jan 21, 2022

this was a great intro course for CPM. very glad i took it.

4 out of 5

Juan J G.,

Aug 28, 2023

Great introduction

4 out of 5

Rick V.,

Mar 21, 2023

great explanations

4 out of 5

Graham C.,

Dec 24, 2021

this course does a good job of outlining different job function on a project and what their roles are. I wish it went more in depth on the software aspect of how to stay organized and strategies for...

Read More...

4 out of 5

Huiyu L.,

Nov 14, 2021

good intro

3 out of 5

Sita K.,

May 02, 2023

I like his examples where he shows the charts and computer software he uses. However, his handwriting is small and hard to read. Offering a handout with bigger, clearer text would be helpful.

3 out of 5

Aaron M.,

Jul 12, 2022

It was good, just not as interactive as the other courses.

3 out of 5

Danny D.,

Feb 23, 2022

definitely the course have good info but there a tons of question that comes after earring it. I will like a second part or a more complete orientation
DR. KENNETH SANDS
UNIVERSITY PROFESSOR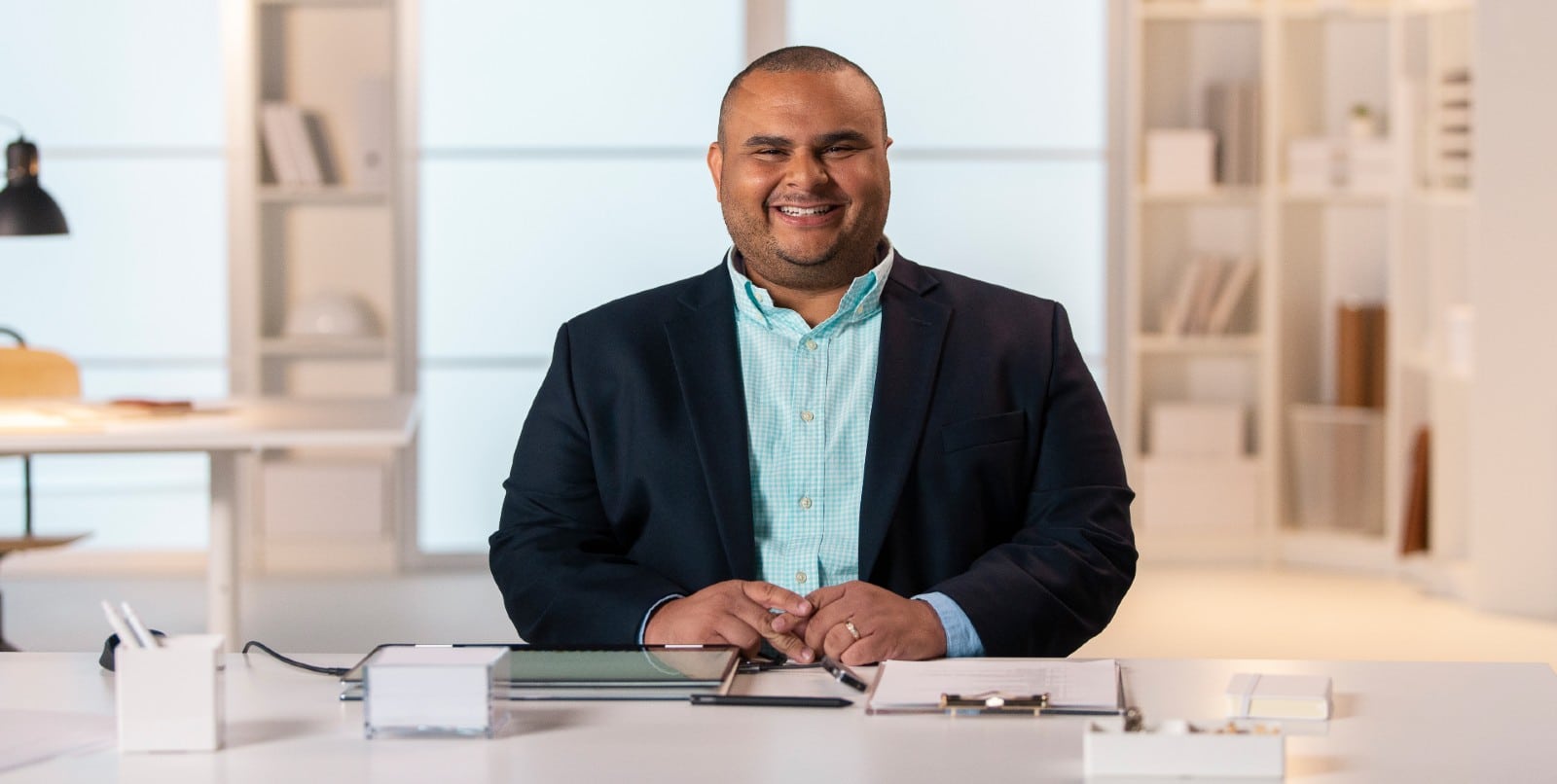 Your Instructor
Dr. Kenneth S. Sands II is an Assistant Professor in the Construction Management Program at Florida Gulf Coast University in Fort Myers, FL, and an experienced construction management professional. He holds a doctorate in Environmental Design and Planning from Virginia Tech in Blacksburg, VA. He's also worked as an estimator and project manager, with previous experience in purchasing, buyout and project site supervision. Dr. Sands's passion for the construction industry was inspired by his father's work as a carpenter.
Become Job Ready
This course will increase your knowledge for jobs like:
Project Manager
Construction Manager
Estimator
Superintendent
Project Engineer
For more information on these roles, visit our career page.
Search for these jobs at:
Team Pricing
2-5 Seats
Save $5 per seat
$70 per seat
6-11 Seats
Save $10 per seat
$65 per seat
12-15 Seats
Save $15 per seat
$60 per seat
Add to cart
30-day money back guarantee. Access for one year.
Common Questions
What is MT Copeland?

MT Copeland helps you further your career in the building industry with expert-led online education that will make you a better, smarter tradesperson.

Our training courses give you a foundation in construction fundamentals and trade skills with real-world applications and best practices to help you grow on the job.

What do courses include?

Online courses include professionally produced videos taught by leaders in the trades and supplementary learning material such as quizzes, assessments and downloadable materials to help you acquire new skills. Watch anywhere, always at your own pace. We keep lesson videos short so they're easy to watch after work or on your lunch break. You can finish a course in one sitting, or space it out over a week or two.

How does the 30-day guarantee work?

If you're not happy with a course, let us know within 30 days for a full refund. Our goal is to provide maximum value for your career. If we haven't delivered on that promise, let us know.

Can you learn with MT Copeland outside of the u.s.?

Yes! You can take MT Copeland courses from anywhere in the world. Our courses are online, so if you have access to the Internet, you can watch our training videos. Courses are taught in English, with English captions and Spanish subtitles available.

Where did the name MT Copeland come from?

MT Copeland was named after a legendary educator who promoted the idea that training in a specific trade paired with a knowledge of general business principles opens up a whole new world of career possibilities. We believe in the same powerful combination of skills and knowledge.