What Is Construction Project Management?
Jan 05, 2022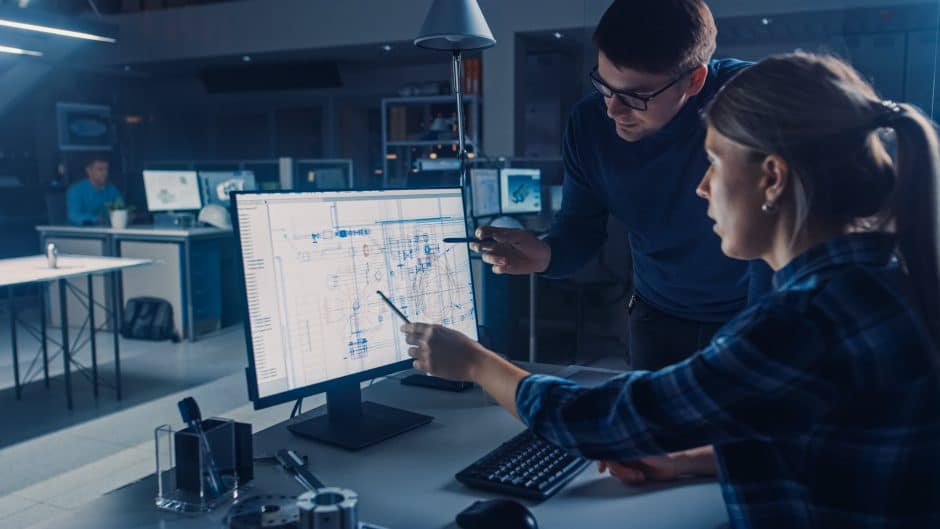 Construction project management is a specialized career that centers around overseeing the project plan and its execution. Oftentimes, the project management process begins in the design phase and continues through construction—and sometimes even beyond. Curious about a career in construction project management? Keep reading to find out what this career path entails and what steps you should take to get started.
What is construction project management?
Construction project management (CPM) entails overseeing the execution of a construction plan from start to finish. Project managers oversee multiple activities that happen simultaneously, each led by a specialist or team. Project managers may work with mechanical, electrical, and plumbing (MEP) contractors as well as drywall installers and framers. Project management is a concerted effort to coordinate all of those people to make sure the work is done on time, on budget, and in a safe manner.
There are typically three stages of construction project management once a bid is secured:
Planning: The team members create a management plan outlining the schedule, costs, and project delivery method. Cloud-based construction project management software is usually used to track the required steps and progress.
Project execution: Work begins and the project manager steps in to oversee project scheduling, cost control, and quality control.
Completion: Once construction is finished, the project manager completes a project report and the final budget.
What does a construction project manager do?
Project managers have a lot within their purview. Here are the various things a project manager may have to juggle at any phase of the construction process.
Estimating and budgeting
Creating a budget for the project starts with understanding the full scope or work. From there, a project manager starts to get bids from contractors while mapping out a timeline. The project manager may also work with a construction estimator to estimate costs and put together a proposal for the client's review.
As work moves forward, project managers must continually track spending and address any overages that occur. A project management team often has an accountant who keeps financial agreements on file and helps with the reconciliation process.
Scheduling
Scheduling the flow of work throughout a project is crucial in mitigating risk. Each phase of the project must be scheduled in relation to the others. Not only does this include lining up subcontractors, it also involves making sure materials are delivered at the right time and place. The construction project manager must track all of the tasks and problem solve anything that gets off track. There are multiple scheduling software options available, depending on the type of tasks you need to schedule. Some are better suited for repetitive projects, while others are designed to track projects with overlapping layers.
Organizing legal documents throughout construction
There are many legal considerations to track, especially during large projects. The project manager is typically responsible for recordkeeping, including tracking contracts and other legal documents. Here are the most common details that must be tracked, and potentially amended, during a project.
Parties involved. This includes contractors, subcontractors, the project owner, and vendors.
Contracts. Depending on the type of contract used and changes to the scope of the project, adjustments may need to be made.
Insurance. The appropriate insurance policies must be maintained in order to keep everyone financially protected in case of injuries on the jobsite.
Procurement. For large projects in particular, there may be regulations surrounding how materials and services are selected.
Regulations. The project manager must be well-versed in federal and state laws and regulations to keep the project in compliance.
Safety
The construction industry has a lot more safety concerns than other fields a project manager may work in. From heavy loads to dangerous machinery, there is a lot of risk that must be mitigated. You may need to complete audits on the jobsite to make sure all of the proper safety procedures are being followed. Depending on the project team and scope, project managers may also need to conduct safety trainings and emergency drills.
Quality control & overseeing construction
Overseeing the project execution and quality control is a huge part of construction project management. Here is a sampling of some of the duties that may arise on the job:
Create a quality control plan
Help create construction plan
Research and procure materials
Track progress of contract requirements
Essential skills for construction project management
Here's what you'll need to succeed on the job.
Efficiency. As a project manager, you must work efficiently in a fast-paced environment, because so many different issues come up every day. The faster you get the job done, the more opportunities you have to move on and be more profitable as an organization.