How HVAC Systems Work
Learn about Heating, Ventilation, and Air Conditioning (HVAC) systems—how they're designed, how they work and the main components, where and when they are used, and the fundamental principles for designing residential buildings with today's equipment.
VIEW TEAM PRICING
30-day money back guarantee. Billed Annually. Auto Renews.
Train with a Pro

Spanish Subtitles Available

Mobile Access

11 In-depth Lessons

Certificate of Completion

Practical Resources
Lesson Plan
11 Video Lessons · 2H 45M
1. Introduction

Temperature is critical for making a home livable. Jordan Smith, professional builder and owner of the design-build firm Smith House, in Austin, Texas, explains the importance of understanding modern HVAC systems so you can successfully manipulate temperature.

2. Basic HVAC Design

Jordan explains the science behind temperature, humidity, and infrared heat, and how these factors, together with a building's layout and its orientation toward the sun, affect a building's HVAC design.

3. Latent Heat

Learn the basics of how latent heat (hidden heat) works in relation to pressure and volume within an HVAC's heat pump system.

4. Ventilation

Ventilation is a key function in an HVAC system that makes clean, safe air. Jordan shares strategies for improving ventilation in your home, like switching from natural gas ranges to induction.

5. Ventilation Systems

Learn how HVAC filters work and what Minimum Efficiency Reporting Value (MERV) filter ratings mean. Also: Jordan deconstructs a MERV-6 filter and a MERV-12 filter, compares their parts, and explains how often both filters should be replaced.

6. Ductwork

There are two main types of duct used in HVAC ductwork: flexible and rigid. Jordan explains their differences, when they work best, and their advantages and disadvantages.

7. Heating Systems

From fireplaces to furnaces to heat pumps, learn the various types of heating systems and how they work.

8. Air Conditioners

Jordan explains how various cooling systems work, from fans to evaporative coolers to air conditioners. He then takes you inside a window air conditioning unit, explaining how its different parts work to produce cold air.

9. HVAC Systems

Jordan shows where various HVAC parts are located in a residential home and explains how they cool, heat, ventilate, and filter air.

10. Mini Split

Jordan explains how VRFs (variable refrigerant flow) systems, or mini splits, are engineered.

11. HVAC Design

Jordan emphasizes why a building's HVAC and structural design should be symbiotic and shares the HVAC motto he lives by: "Build it tight, then ventilate right."
Who it's for: This course is designed for those entering the skilled trades, working technicians, project managers and general contractors looking to gain a strong foundation in the basic fundamentals of how HVAC systems keep spaces comfortable and healthy for new builds and renovations.
Key Topics
HVAC ductwork

HVAC components

Heating systems

Cooling systems

HVAC filters

Mini splits
Jordan Smith
CEO of Smith House Company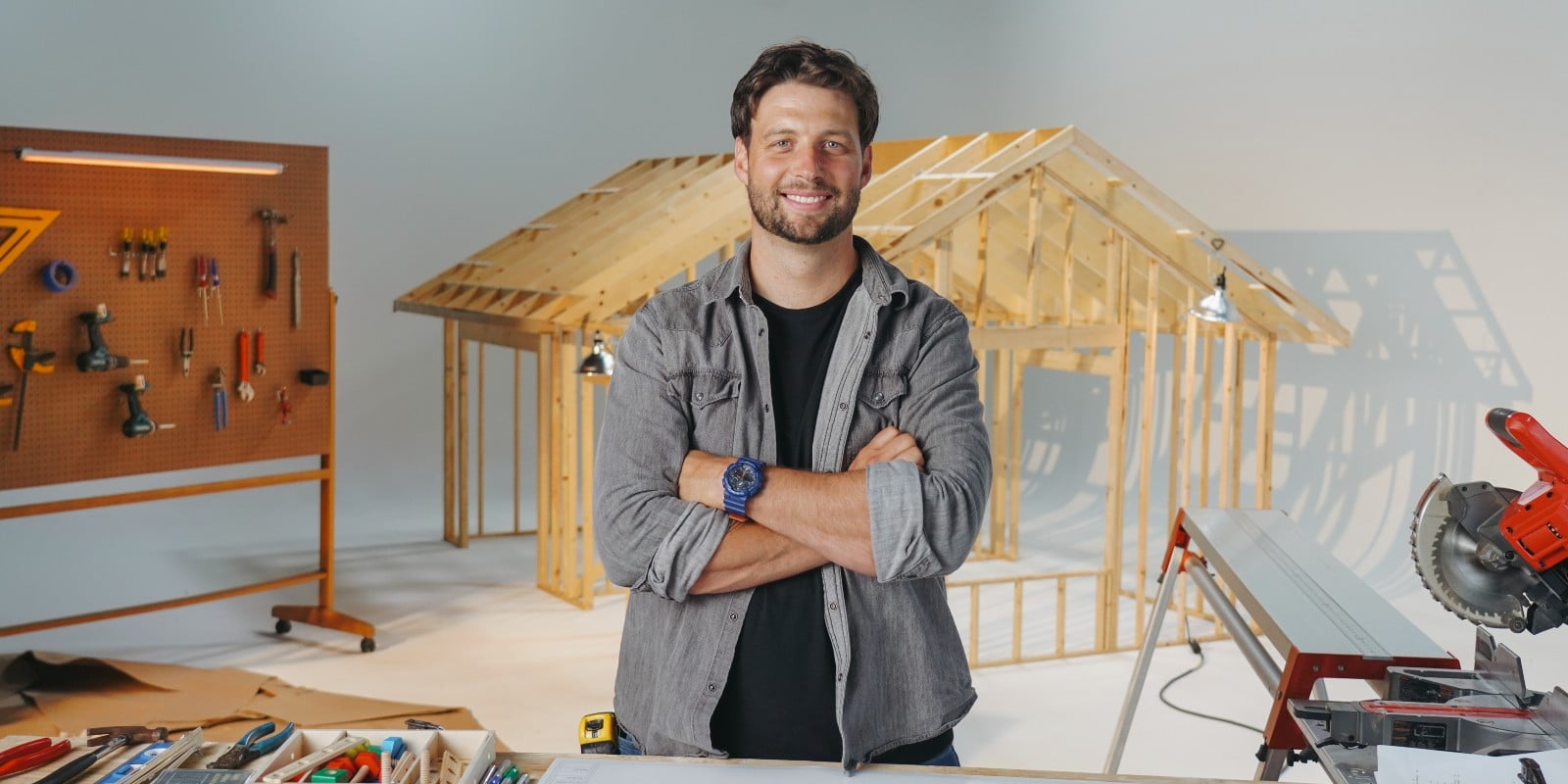 Your Instructor
Jordan Smith is the CEO and Founder of Smith House Company, a design+build firm based in Austin, Texas. He learned to build and weld while working on the farm with his grandad, and after earning a degree in Welding and Materials Engineering, he spent the next 10 years working in the heavy construction building everything from robots to ships to offshore oil rigs before transitioning to residential construction. After spending a couple of years working with industry leading builders in Austin, Jordan and his wife Veronica struck out on their own to form Smith House Co.

Smith House Co. strives to build more beautiful, functional and resilient spaces which are self sustaining and harmonize with their natural surroundings.
Become Job Ready
This course will increase your knowledge for jobs like:
HVAC Installer
HVAC Helper
HVAC Apprentice
HVAC Technician
Home Designer
Residential Project Manager
For more information on these roles, visit our career page.
Search for these jobs at:
Team Pricing
2-5 Seats
Save $5 per seat
$70 per seat
6-11 Seats
Save $10 per seat
$65 per seat
12-15 Seats
Save $15 per seat
$60 per seat
Add to cart
30-day money back guarantee. Billed Annually. Auto Renews.
Common Questions
What is MT Copeland?

MT Copeland helps you further your career in the building industry with expert-led online education that will make you a better, smarter tradesperson.

Our training courses give you a foundation in construction fundamentals and trade skills with real-world applications and best practices to help you grow on the job.

What do courses include?

Online courses include professionally produced videos taught by leaders in the trades and supplementary learning material such as quizzes, assessments and downloadable materials to help you acquire new skills. Watch anywhere, always at your own pace. We keep lesson videos short so they're easy to watch after work or on your lunch break. You can finish a course in one sitting, or space it out over a week or two.

How does the 30-day guarantee work?

If you're not happy with a course, let us know within 30 days for a full refund. Our goal is to provide maximum value for your career. If we haven't delivered on that promise, let us know.

Can you learn with MT Copeland outside of the u.s.?

Yes! You can take MT Copeland courses from anywhere in the world. Our courses are online, so if you have access to the Internet, you can watch our training videos. Courses are taught in English, with English captions and Spanish subtitles available.

Where did the name MT Copeland come from?

MT Copeland was named after a legendary educator who promoted the idea that training in a specific trade paired with a knowledge of general business principles opens up a whole new world of career possibilities. We believe in the same powerful combination of skills and knowledge.