A Builder's Guide to Using Insulated Glass
Jun 30, 2022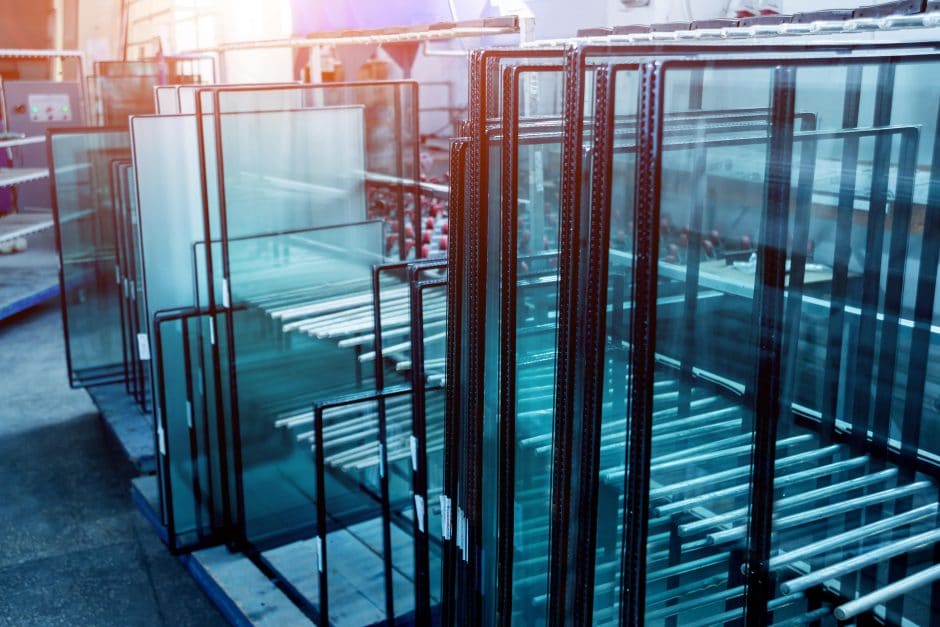 While they provide security and connect us to the outside world, windows are some of the biggest detriments to home energy efficiency. Air-conditioned or heated air can pass through them more readily than wall spaces, meaning windows can be a huge source of heat loss. Luckily, insulated glass (a relatively new invention as far as windows go) combats some of this energy loss.
What is insulated glass?
Insulated glass is a unit made up of two or more panes of glass sealed and sandwiched together with an air space between them. This space is filled with air, argon, or krypton gas. This system keeps interior and exterior air temperatures separate more efficiently than single panes of glass.
The term "insulated glass" is somewhat of a misnomer. The glass itself is not insulated, but the unit as a whole is. This unit consists of the exterior glass pane, a spacer bar around the perimeter of the glass, a seal, a desiccant material to absorb moisture, and the interior pane. The spacer bar creates a consistent, even gap between the glass panes, leaving space for the inert gas. Some insulated glass units (or "IG units") feature three or four panes, with gas filling the spaces between them.
All of these components, including the glass, work together as one unit. The way to feasibly repair an insulated glass unit is to either remove the entire insulated glass from the window frame unit and replace it, or replace the entire sash (including the frame).
Types of insulated glass
While the concept of insulated glass does not change among the varieties, there are a few types of insulated glass units to be aware of. They include double- and triple-pane (or glazed), as well as those with argon or krypton gas between the panes.
Double-pane insulated glass units feature two panes of glass with an insulating gas or air between them. These are the most common forms of insulated glass units and they're relatively inexpensive.
Triple-pane insulated glass units feature an interior pane, an exterior pane, and a pane between them. This creates two spaces for insulating gas or air, providing more efficiency than double-glazed windows alone.
Krypton gas is the most efficient type of gas found in insulated glass units, but it is expensive. Krypton gas is available in both double- and triple-pane window units.
Argon gas is the most common inert gas found in insulated glass units due to affordability and efficiency. This gas is more efficient than units with air alone but less efficient than Krypton.
Also, these insulated glass units aren't just for windows. They're equally as popular and effective in exterior entry doors, sliding doors, french doors, and other glass door exterior openings. Most of these units feature tempered glass, making them safer in the home but also easier to ship.