What Is Float Glass?
Jun 30, 2022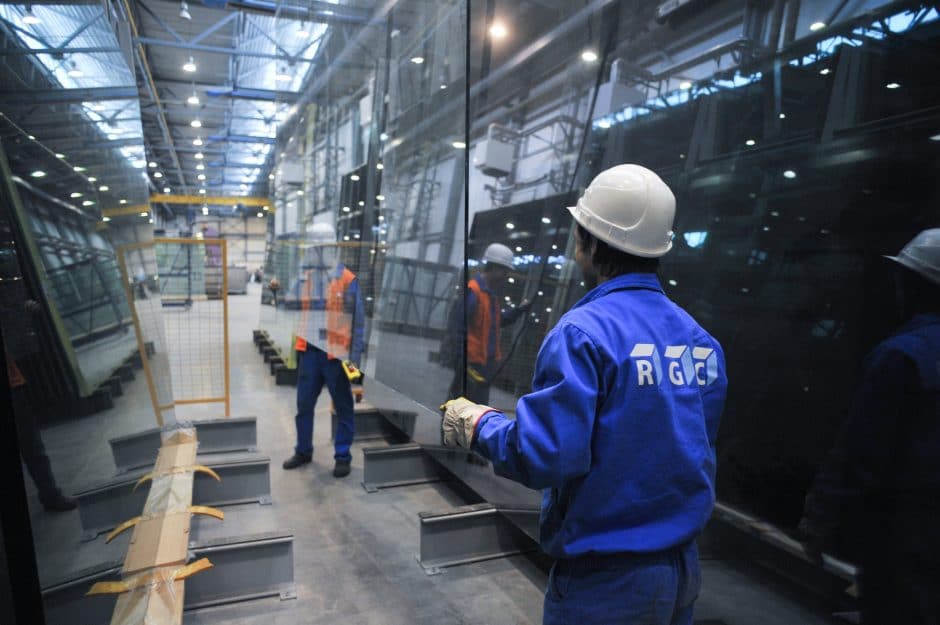 The majority of glass products used in the building industry are made from float glass This type of glass uses a special, highly-regulated process to develop the durable, crystal-clear sheets we're used to seeing in our windows, shower doors, and even automobiles
What is float glass?
Float glass is a type of glass product made by floating molten glass over a bed of molten tin It requires the use of heavy-duty factory machinery, strict formulas of raw materials, and very tight tolerances The credit for the invention of float glass goes to Sir Alastair Pilkington as he was looking for a more efficient way to generate flat glass sheets
Before the float glass process, manufacturers typically made drawn glass or plate glass Drawn glass involves pulling molten glass vertically through a die, while plate glass involves labor-intensive grinding and polishing
Note: The reason tin is the metal of choice is it is the only metal that remains stable as a liquid at tempertures high enough for this process (600 degress Celcius)
How is float glass made?
Float glass is made in factories using very high temperatures to heat glass to its liquid form, which is then floated over molten tin
1 Mixing the raw materials
The process of making float glass involves heating raw materials until they become molten glass In their raw form, the mixture of materials is known as "the batch "
The majority of float glass batch is made from silica, or sand, which is one of the most abundant resources on the planet In addition, manufacturers add limestone to make the glass flow better, dolomite to improve strength and scratch resistance, and soda ash to lower the melting point of the sand Also, recycled glass known as cullet is also mixed back into the formula
2 Making the glass
With the formula dialed in, the ingredients pass through a furnace that reaches up to 2900 degrees Fahrenheit After several hours, the mix becomes molten The next step in the process is allowing the molten glass to flow onto a bed of very dense molten tin, allowing the glass to take the shape of the container (in this case, the "canal") Here, machinery within the canal pulls the glass ribbon along, adjusting the speed to obtain the ideal thickness
3 Polishing
It's at this point flames polish the "air side" or "score side" of the sheet of glass The air side is the top of the glass, while the tin side lays on top of the molten tin This process creates strong glass that is primarily blemish-free
4 Cooling
After the polishing process, the ribbon is then moved to another chamber known as the lehr The lehr slowly cools the sheet of glass, preventing any air bubbles, internal stresses, or imperfections from occurring This process is called "annealing "
5 Cutting
Once cool, sheets of glass are cut from the continuous ribbon by machine (or manual process) Imperfect sheets mix back in as cullet, as do any scoring marks from the manufacturing process The sheets are then stacked and packaged before shipping
6 Tinting and Tempering
Mixing additional materials into the batch allows the glass manufacturer to create tinted glass This glass type will allow less visible light through the glass pane, and will also give the window a bit of a different hue