11 Essential Hand Tools Every Builder Needs
Jan 25, 2021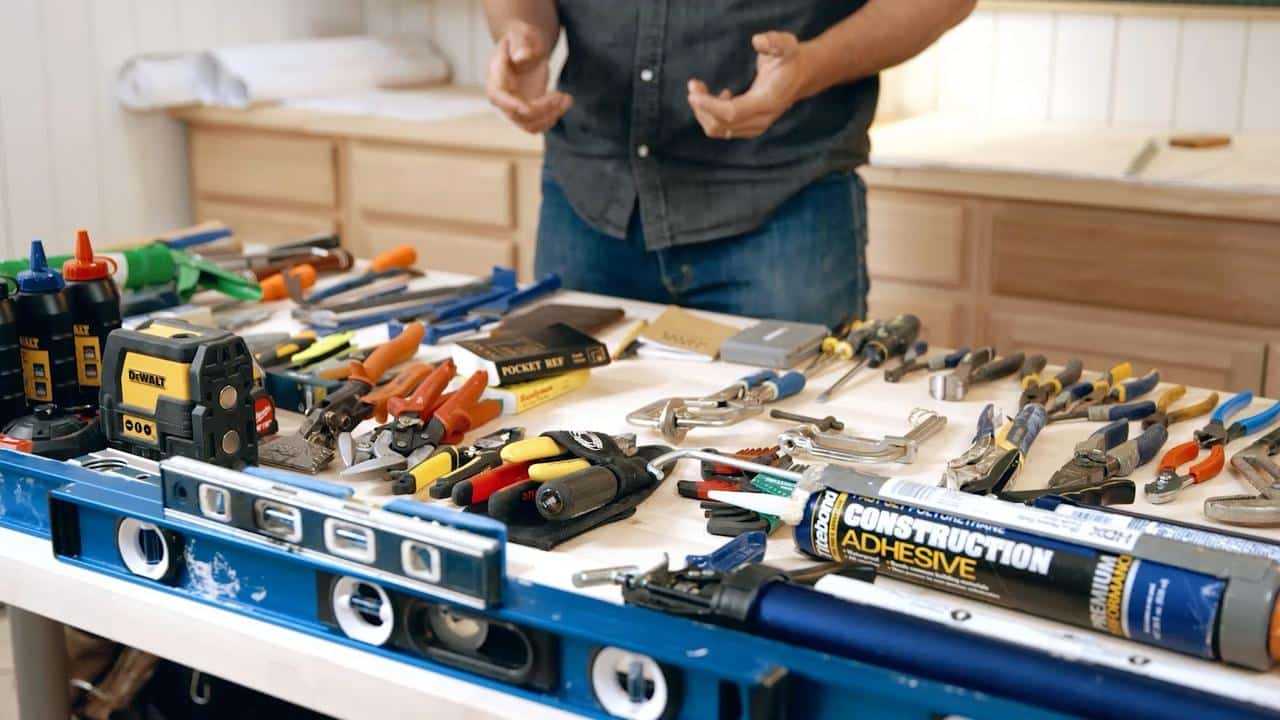 The tools that do-it-yourself enthusiasts use at home and the tools that professional builders use on construction sites are the same essential tools, but each version is made with a different user in mind.
In general, tools designed for pros are going to be designed for constant use, precision, and mobility. Because they are designed to last longer, pro tools are often more expensive than tools for the DIYer—but they will likely outlast and outperform the cheaper versions. Professional grade tools are also usually more portable, with cordless features, clips, and other mechanisms that allow you to keep your tool at the ready.
11 Essential Tools Every Builder Needs
Professional builders should have the tools needed for specialty work as well as a lean toolkit of multipurpose hand tools that can work through a variety of jobs in a pinch. Professional builder Jordan Smith's top ten essential hand tools are tools every builder should have from day one on the job. This list is by no means exhaustive, but it covers the basic list for working in residential and on light construction sites.
1. Pencil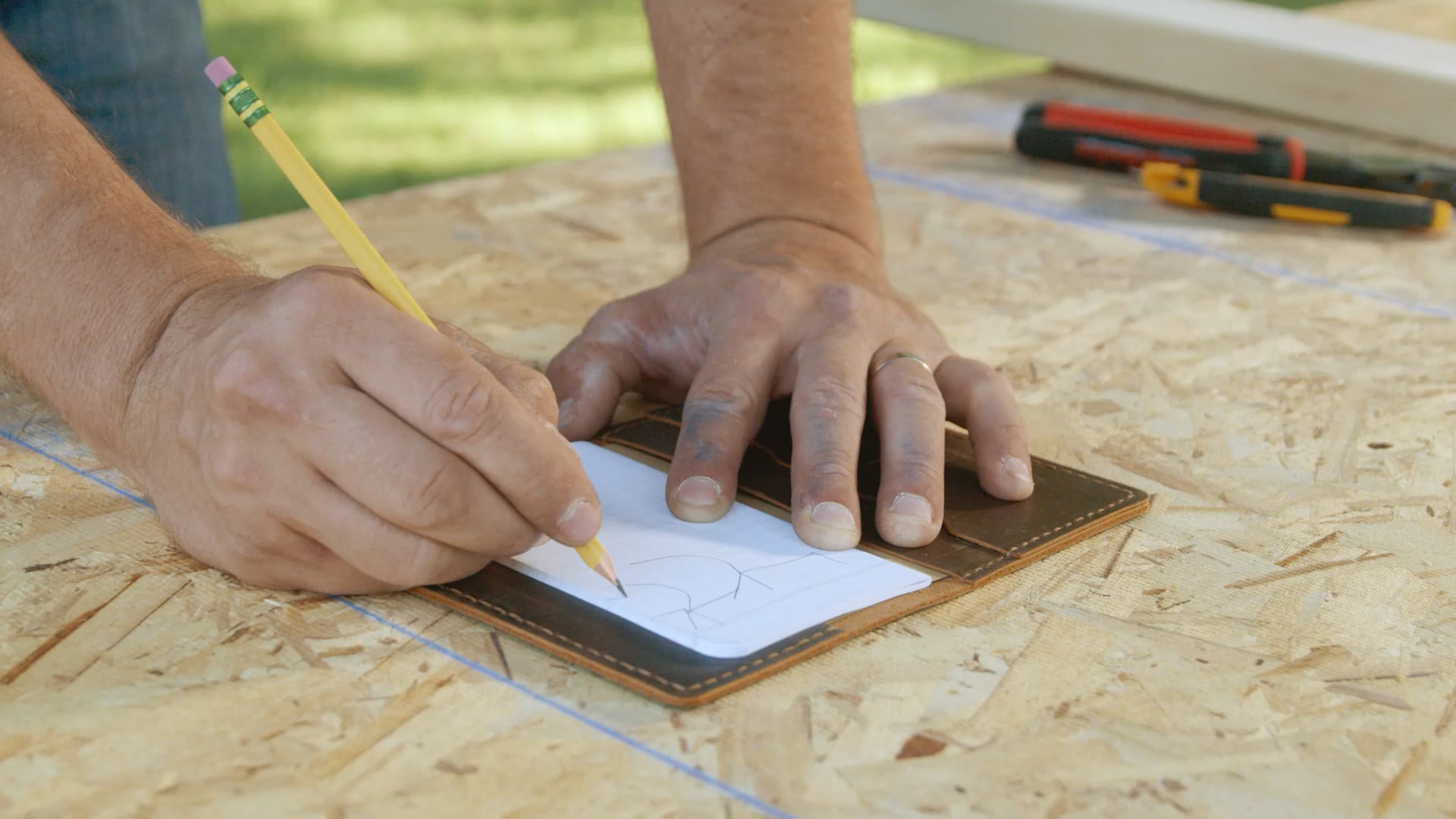 Sometimes the simplest of tools are the most essential. If you look for the foreman in any trade on a job site, they will be carrying something to write with and something to write on. A standard pencil and notepad, or a carpenter's pencil, is endlessly handy. It helps you communicate and clarify ideas from drawing a diagram to recording important measurements.
A carpenter's pencil is harder to sharpen since it won't fit in a standard pencil sharpener, but the lead is nearly unbreakable. For writing on building materials, finer work like finish carpentry, or making very precise measurements, use a standard pencil. For framing work, use a carpenter's pencil.
2. Utility knife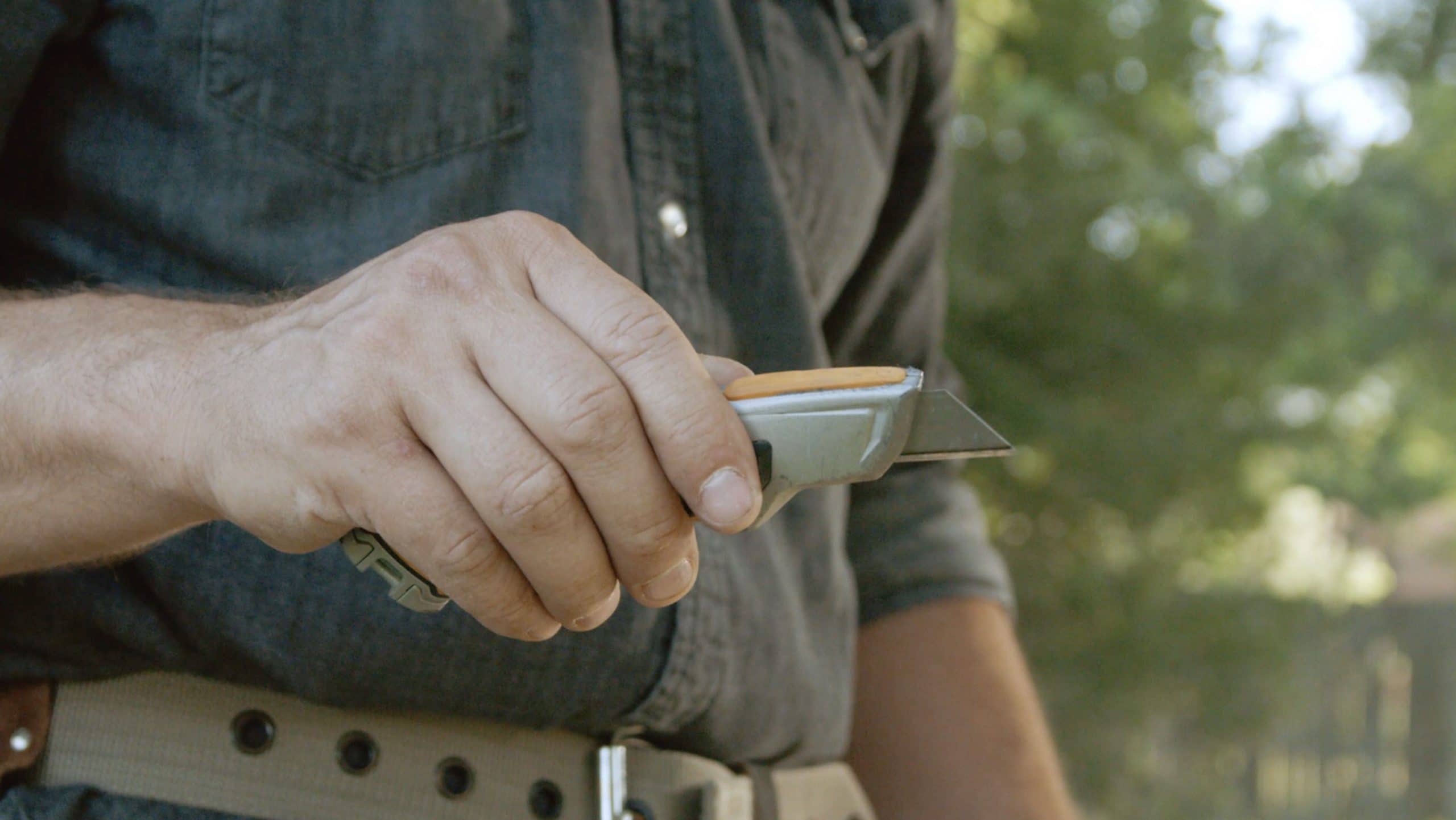 A heavy duty utility knife is the multipurpose knife in your toolbag. If you purchase one with a strong body, the blades are endlessly replaceable and the tool will last you through many jobs. A good one can cut drywall, sheet plastic, linoleum, boxes (of course), roofing shingles, rope, wallpaper, and more. Keeping one on hand will save you time while you work and you'll work much safer than you would with a pocket knife or box cutter.
3. Tape measure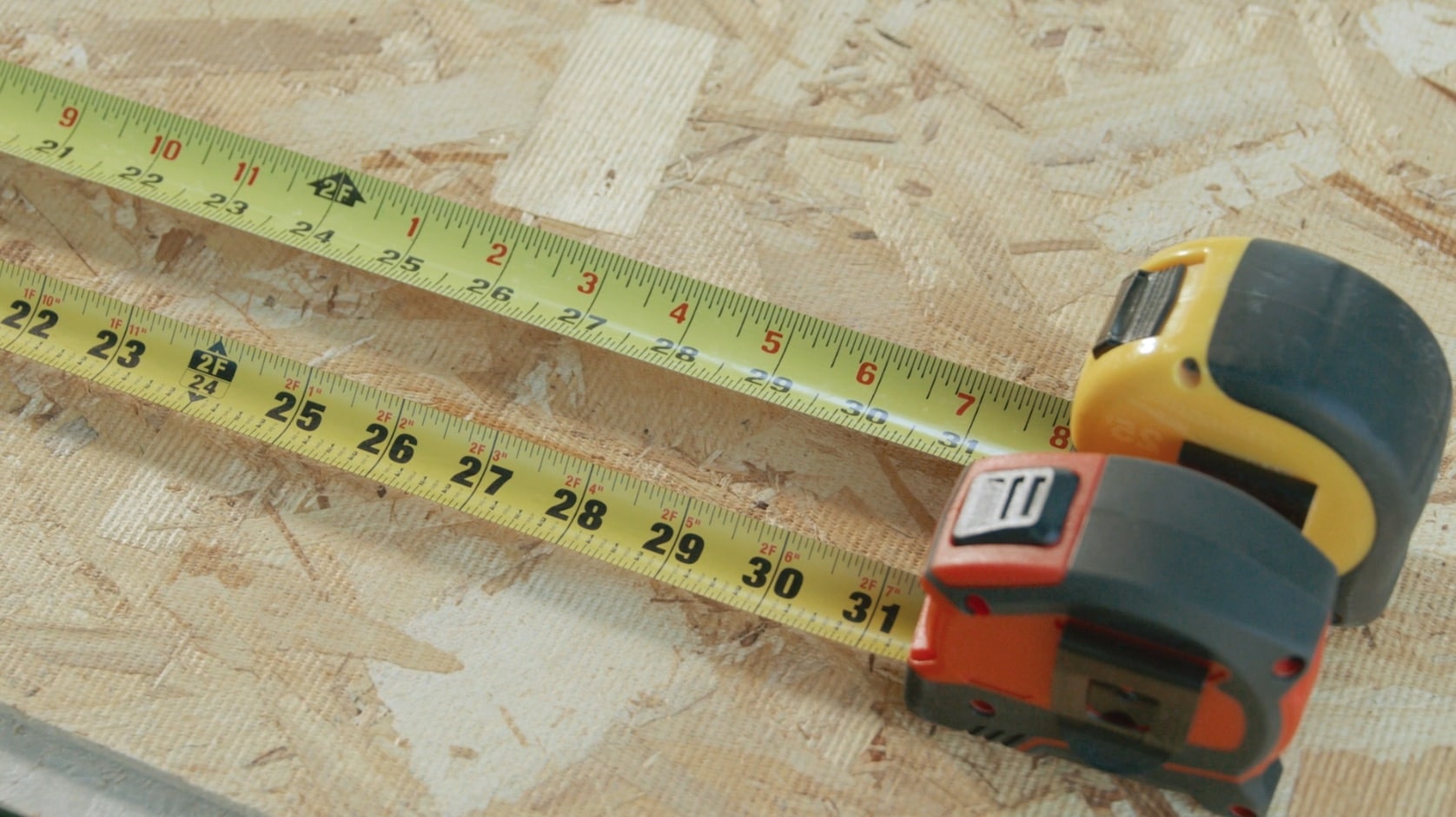 Whether you are doing general construction work, framing, or even finer work like finish carpentry, the tape measure is an essential measuring tool that will help you tackle projects both big and small—everything from estimate to build. Make sure to select the best tape measure for the type of work you do most frequently. Since you'll be using this tool constantly, choose a tape measure with an attachment that allows you to easily clip it to your toolbelt.
With practice, reading a tape measure will become second nature and help you work faster and more efficiently.
Learn to recognize, handle, and safely use the hand tools that are essential to a new construction career in MT Copeland's online Introduction to Hand Tools course, taught by professional builder Jordan Smith.
4. Spirit level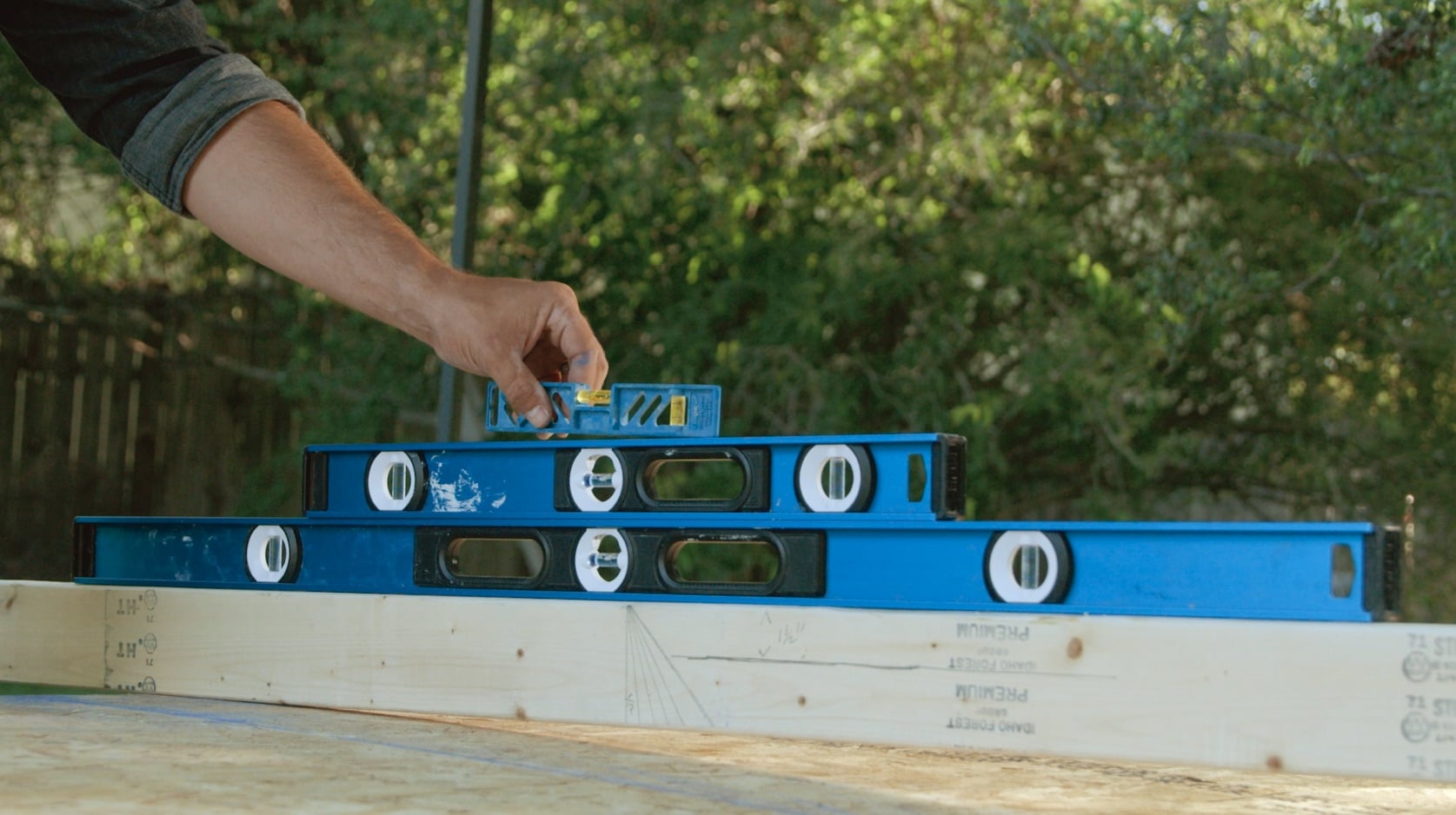 Straight lines are a must-have for any construction project, whether it's a wall, door, window, or entire frame. A spirit level uses gravity to measure if something is level to help you achieve a perfectly level line. These levels have a vial of liquid with an air bubble inside that runs parallel to the body of the tool. When the tool is level with the earth, the bubble is exactly in the middle of the vial, often marked with a line. If the tool (and the surface it is measuring) is sloped or slanted in one direction, the bubble floats to the higher side.
5. Chalk line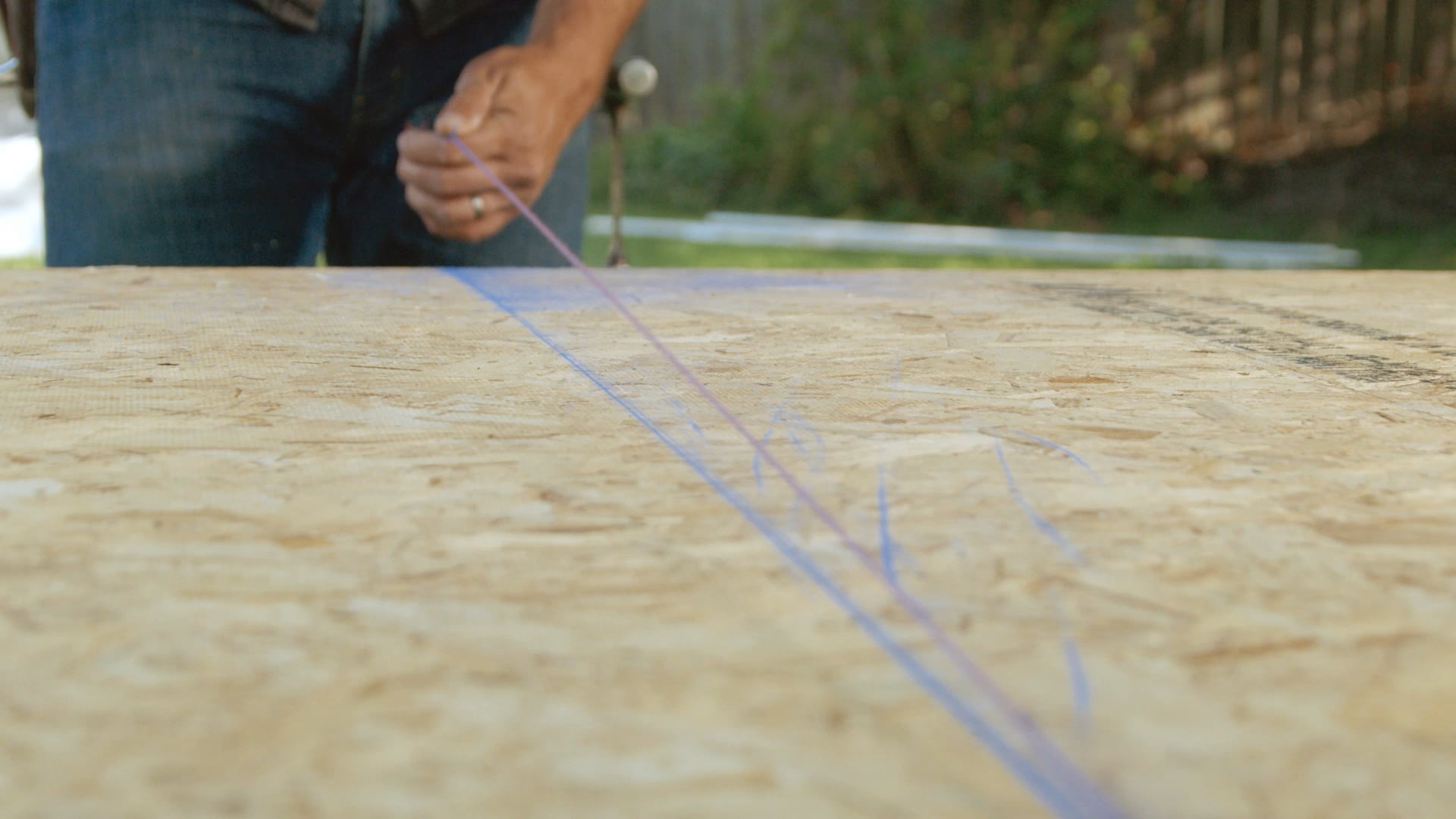 Like a pencil, a chalk line is another essential marking tool. A chalk line tool is made of a body that contains colored, powdered chalk and a long reel of string. You pull the string out, snap it against a surface to mark a line, and wind it back up. It's a handy tool to mark a straight line when you do not have a ruler and for marking a line over a long distance of 30 to 40 feet and beyond.
6. Hammer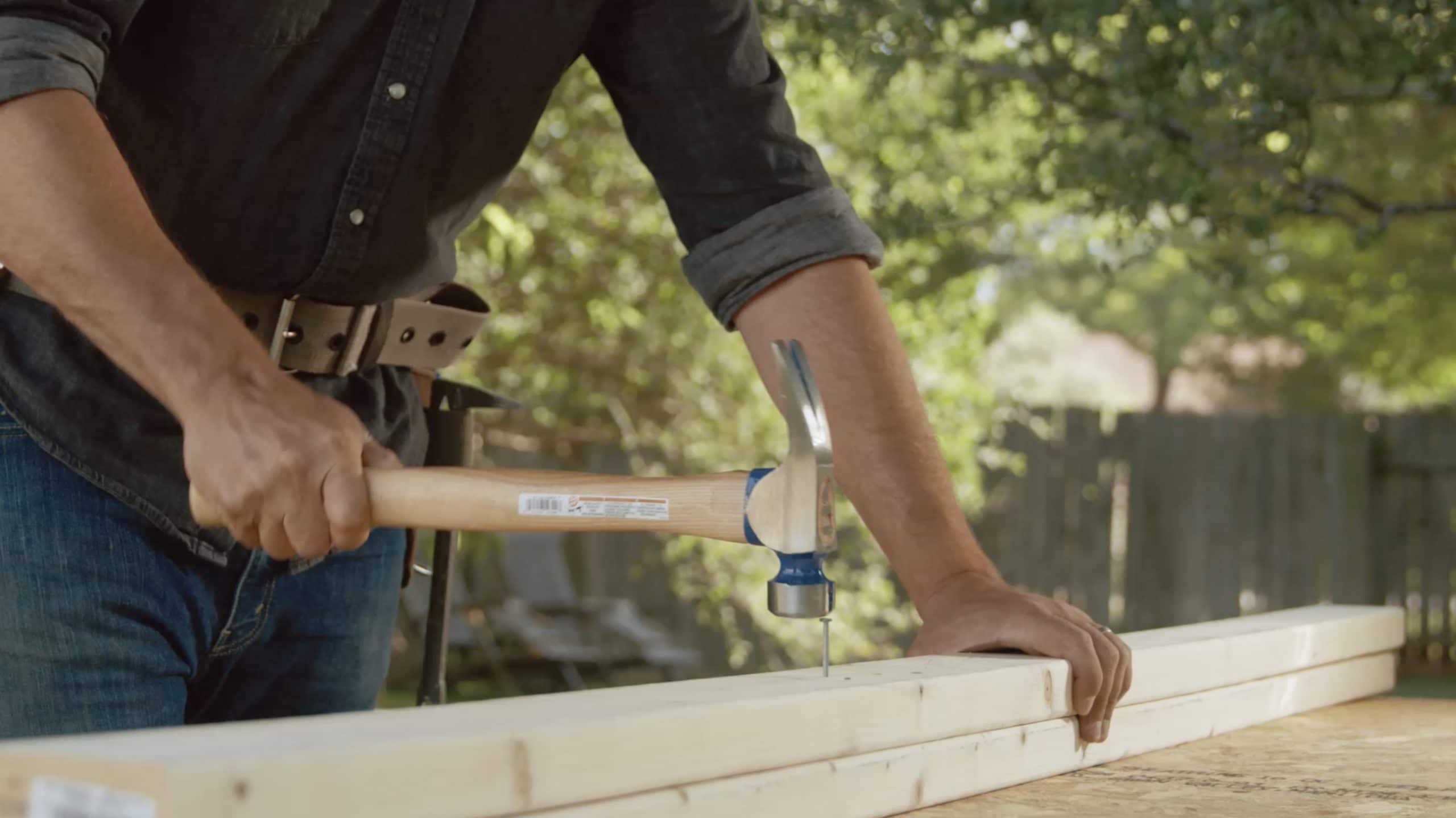 So many hand tools have been replaced by power tools in the construction industry, but hammers have remained an essential hand tool in every builder's toolbelt. There is a vast range of hammer types specific to different types of work like framing, masonry, finish carpentry, electrical, and demo work. Often, the type of materials that you will be working with will dictate what type of hammer you should buy, but everyone who works in construction should also own a classic claw hammer—simple, multipurpose, and handy for a variety of different building and demolition tasks.
7. Wrenches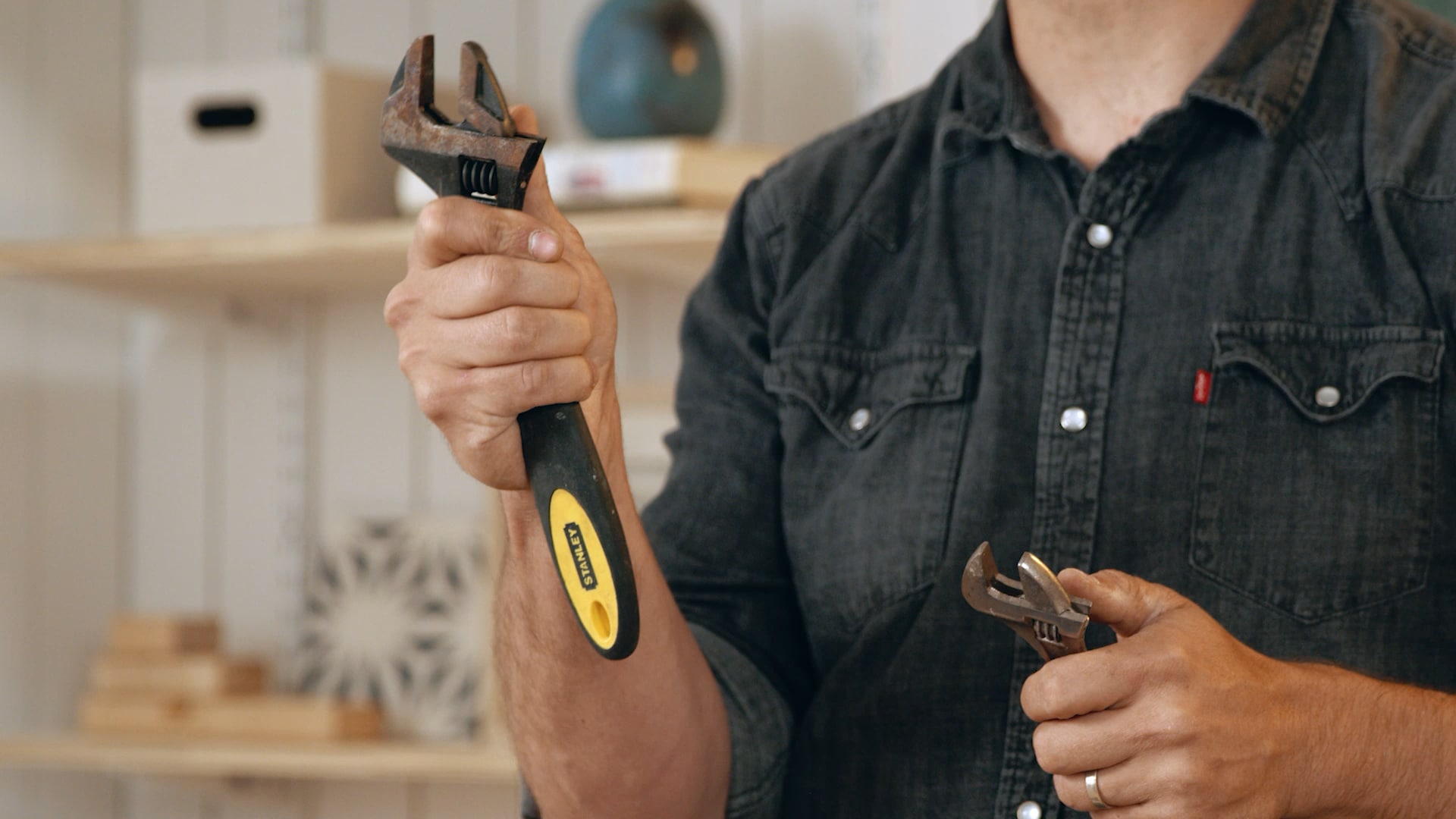 Wrench sets aren't a tool bag necessity if you're primarily working with wood, but every builder should have a few multipurpose wrenches on hand to drive lag screws, level equipment, and make adjustments to fixtures and appliances. In general, the longer the wrench handle, the greater the leverage, and the more snug the wrench head is on the nut, the better the grip you'll have—especially useful for loosening difficult nuts. Jordan recommends keeping a few adjustable wrenches on hand along with any specialty wrenches you need for your trade.
8. Screwdrivers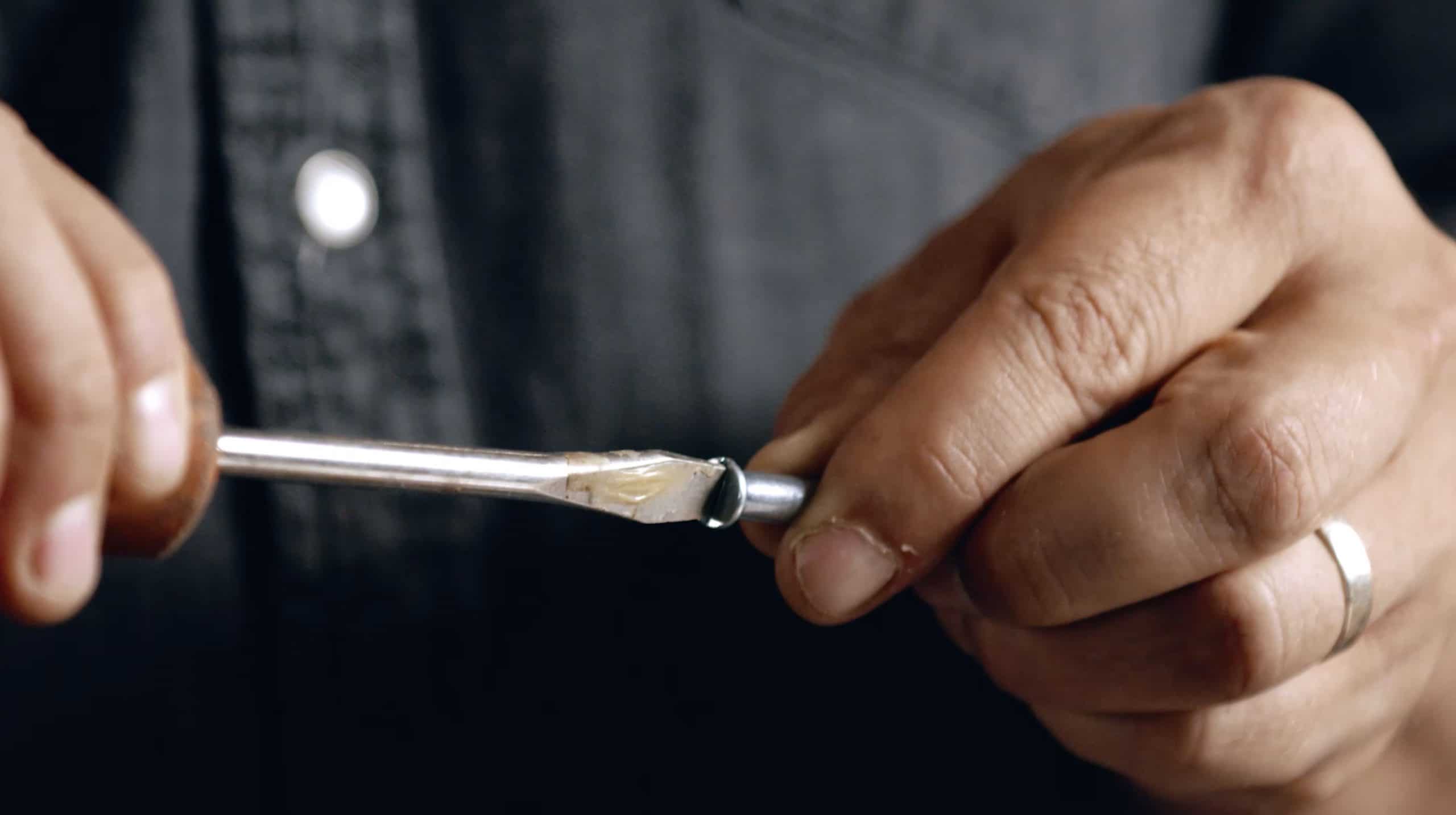 At least one flat head screwdriver and one phillips head screwdriver are absolute standards for any toolbox. Better yet, a small set with different lengths will help you work in tight spaces or on hard to reach screws.
9. Chisels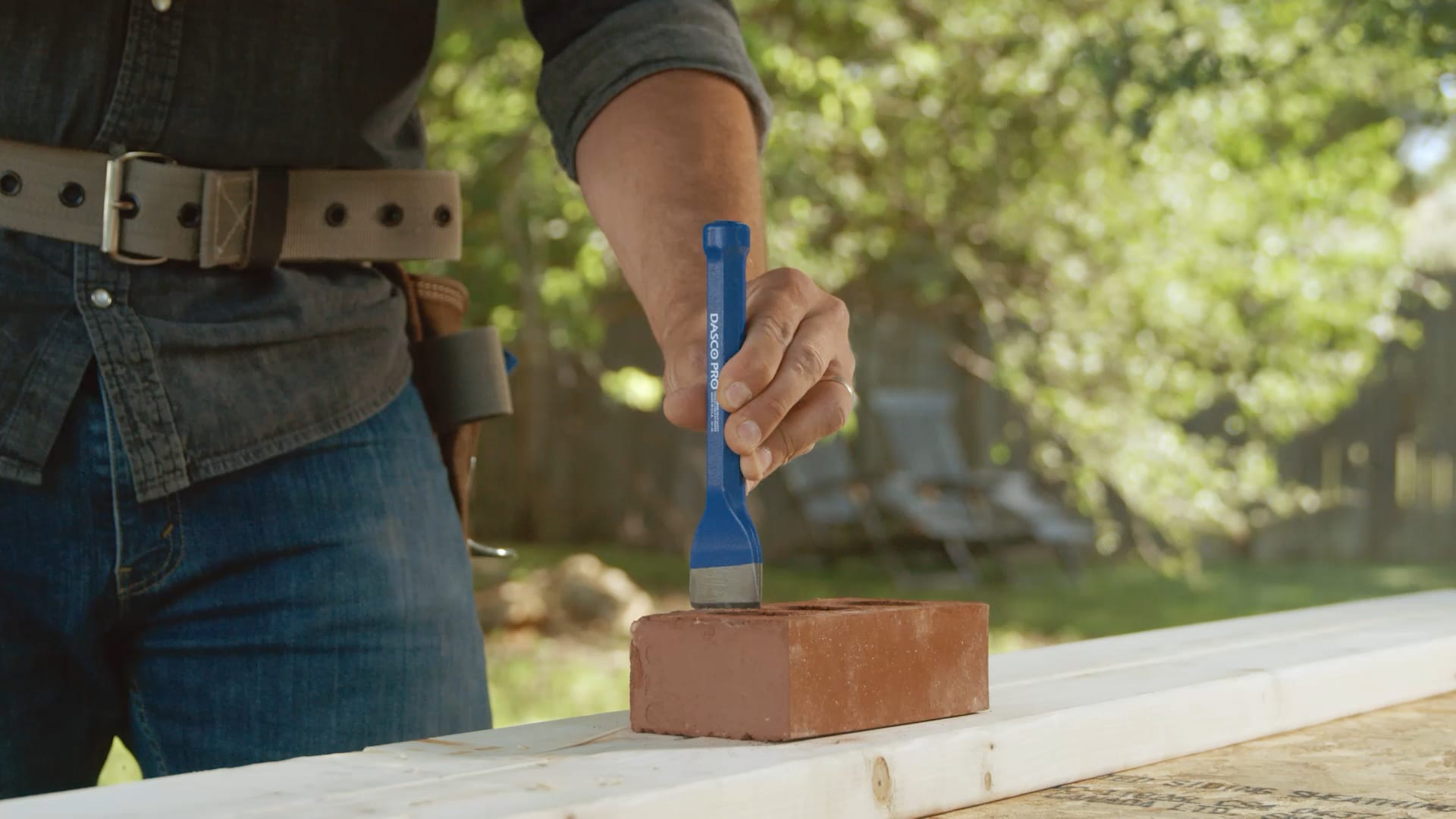 Chisels are another multipurpose tool set that can tackle a variety of jobs. Wood chisels can shave down wood without having to plane it and shape wood to fit—useful in building timber framed houses, framing, and trim carpentry. Cold chisels are made for shaving down metal and can cut through a bolt with a seized nut. Masonry chisels can cut or shave down masonry, brick, stone, and concrete. While chisels might all look similar, they are each made for a specific material so always read the label to make sure you are using the correct one for the material.
10. Caulk gun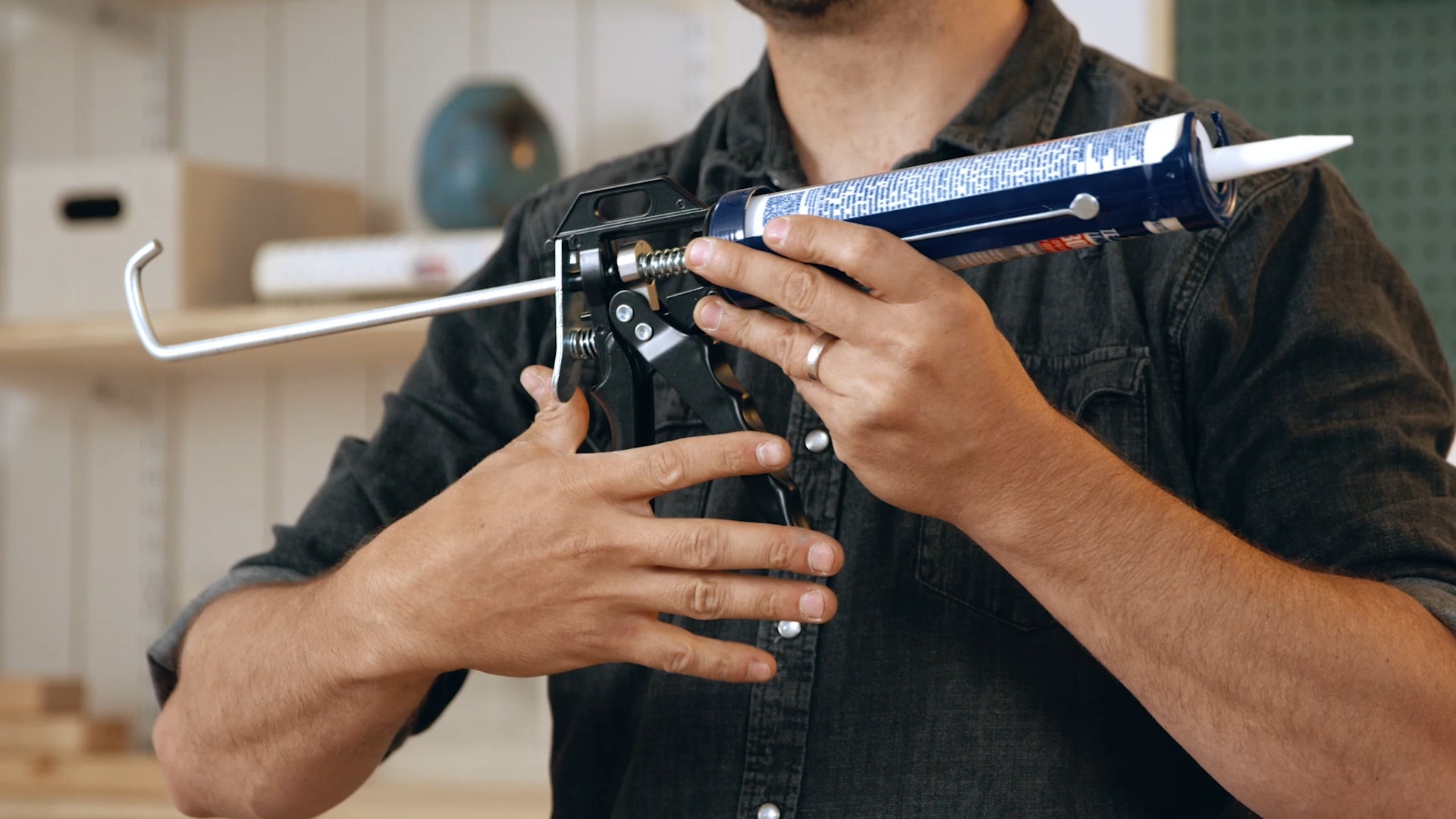 Silicone caulking and other types of caulks and adhesives prevent water infiltration which is absolutely essential in construction. You'll need at least one caulking gun with a high compression ratio that can move thick product at a steady rate. A good caulking gun allows you to apply the products that will seal out water properly. Water damage is a serious problem that can be very labor intensive, dangerous, and expensive to fix, so it's best to do the job right the first time with the right caulking gun.
11. Personal Protective Equipment (PPE)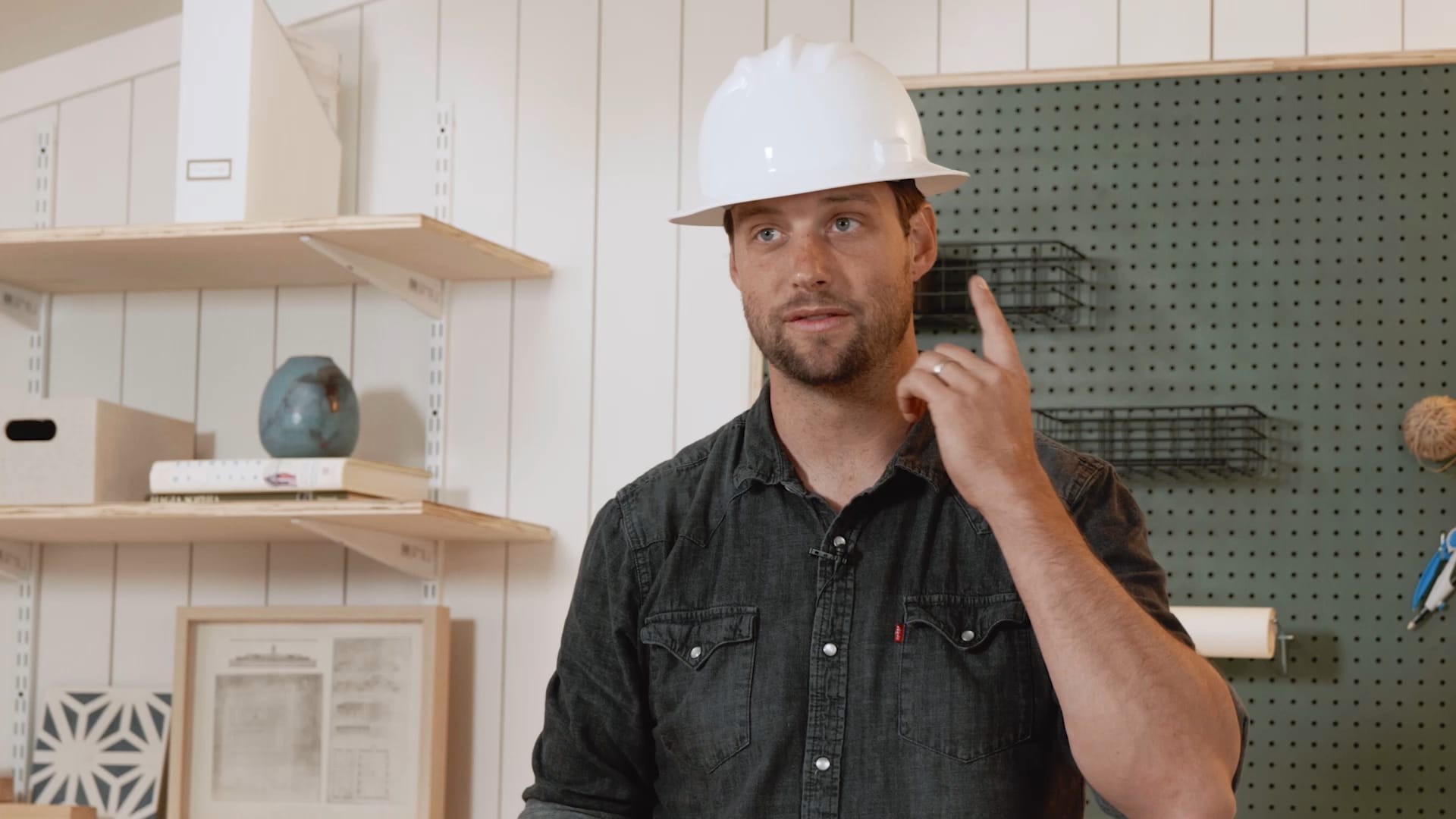 Not only does the Occupational Health and Safety Administration (OSHA) recommend Personal Protective Equipment (PPE) in construction for your eyes and face, feet, head, hands, and hearing, but without it, you can't even walk onto the job site. Working safe is a huge part of working smart and setting yourself for longevity in your field. Invest in the essential PPE such as safety glasses, gloves, hard hat, sturdy footwear, earplugs, and a respirator and maintain and replace them regularly with wear.
Growing your toolbag
As you get further along in your career in the building trades and begin to specialize, there are going to be many tools essential to your specific trade like electrical, plumbing, HVAC, or metalwork. Your toolbag will grow, but never forget the basic tools plus a positive attitude and the spirit of a problem solver—both are the utmost number tools any builder should keep with them always.
"We can train for skills, but we hire for attitude. Having a great attitude and an engaged mind is the number one tool that you have. I highly encourage you to use it every single day." – Jordan Smith
MT Copeland offers video-based online classes that give you a foundation in construction fundamentals with real-world applications. Classes include professionally produced videos taught by practicing craftspeople, and supplementary downloads like quizzes, blueprints, and other materials to help you master the skills.