15 Essential Power Tools to Know
Dec 07, 2021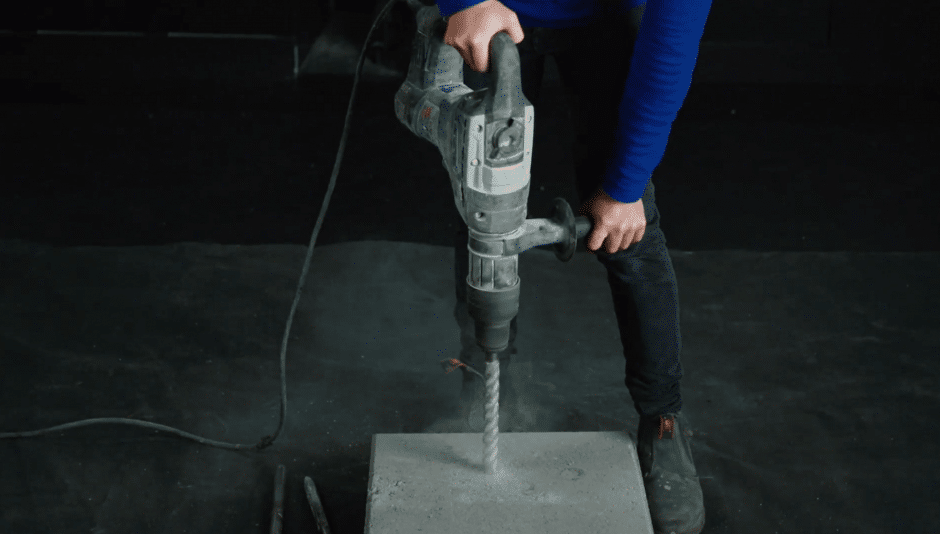 Power tools can help make fast work out of most building jobs, but there's a lot to know before you pick up your first cordless drill or use a band saw. Once you understand the basics of how to use them, working with power tools can be second nature and will, in many ways, be easier than using hand tools.
What is a power tool?
A power tool is a type of tool used in the building trades which derives power from an external source, such as electricity or gasoline. When compared to hand tools, power tools are able to complete specific tasks at a faster rate (for example, using a nail gun is much faster than using a hammer) or with increased force or torque (such as using a drill to fasten bolts tighter than you might be able to by hand). There are many different categories and types of power tools, and often the same type of power tool will come in different versions, such as cordless, automatic, or pneumatic. Read on to learn about the most common power tools for builders and DIYers.
15 types of power tools
Drills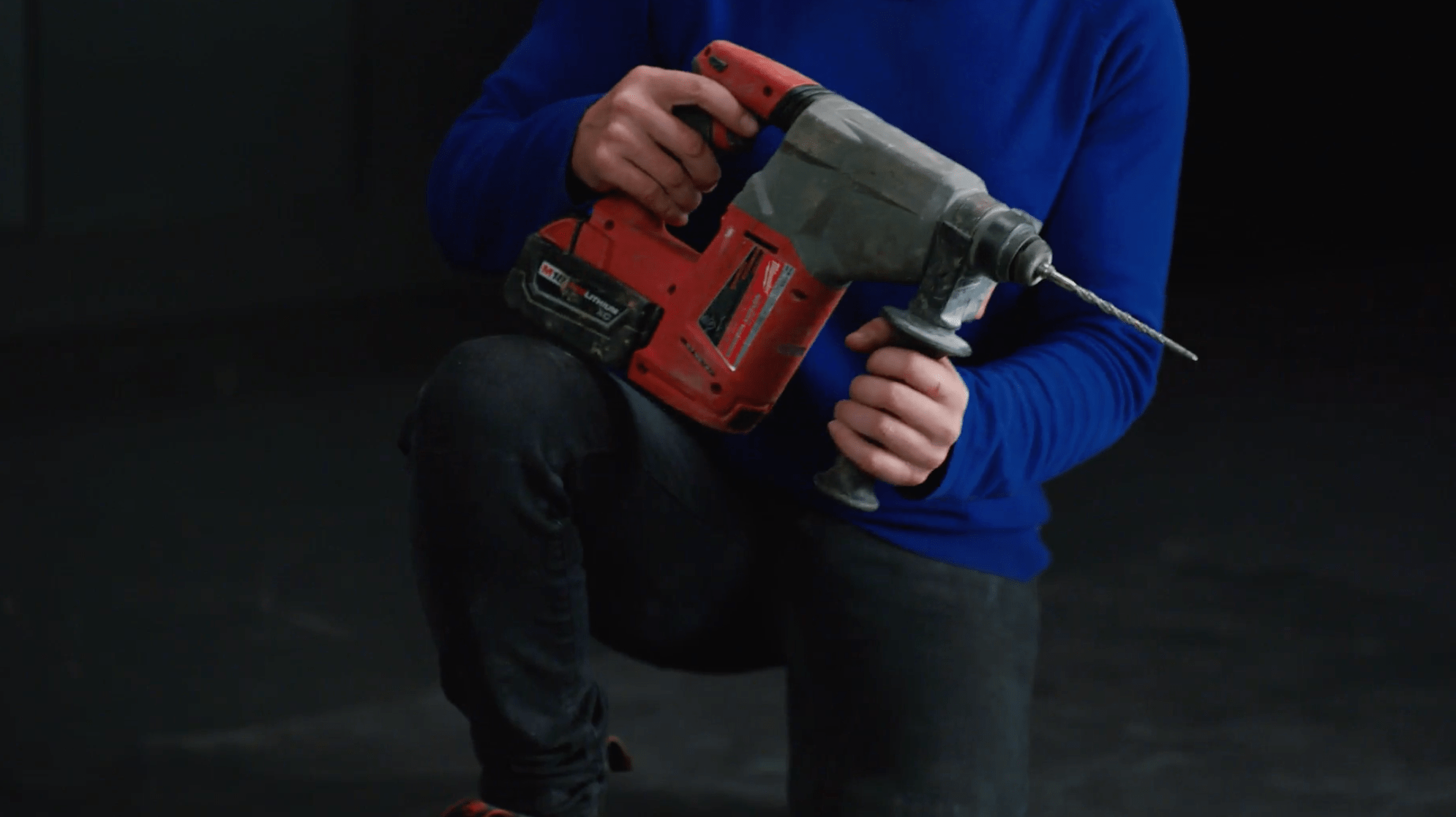 Drills are rotary, gun-shaped tools with electric motors. They're used to make holes in materials like wood, metal, and cement, and drive screws, nails, and bolts through surfaces.
1. Cordless drill
Perhaps the most common type of drill, cordless drills come in 1/4-inch, 3/8-inch, and 1/2-inch sizes (these refer to the drill chuck, or end area holding the drill bit). Cordless drills are battery-powered; corded options are also available but less common, as they're hard to maneuver. Cordless drills are essential for all kinds of construction projects like furniture assembly and building a deck.
2. Impact driver
While they look similar to a cordless drill, impact drivers don't drill holes, they drive fasteners into materials. Slightly smaller and more powerful than cordless drills, impact drivers drill a variety of large screws or bolts and quickly drive many fasteners into materials, as in roof framing.
3. Hammer drill
Hammer drills are ideal for working with concrete because they can withstand a lot of pressure and create a lot of torque, which is helpful for boring holes into sturdy objects. These multi-purpose tools drill holes, insert fasteners, or chip tile. Hammer drills are larger and heavier than standard cordless drills or impact drivers, and often used for plumbing or masonry.
Saws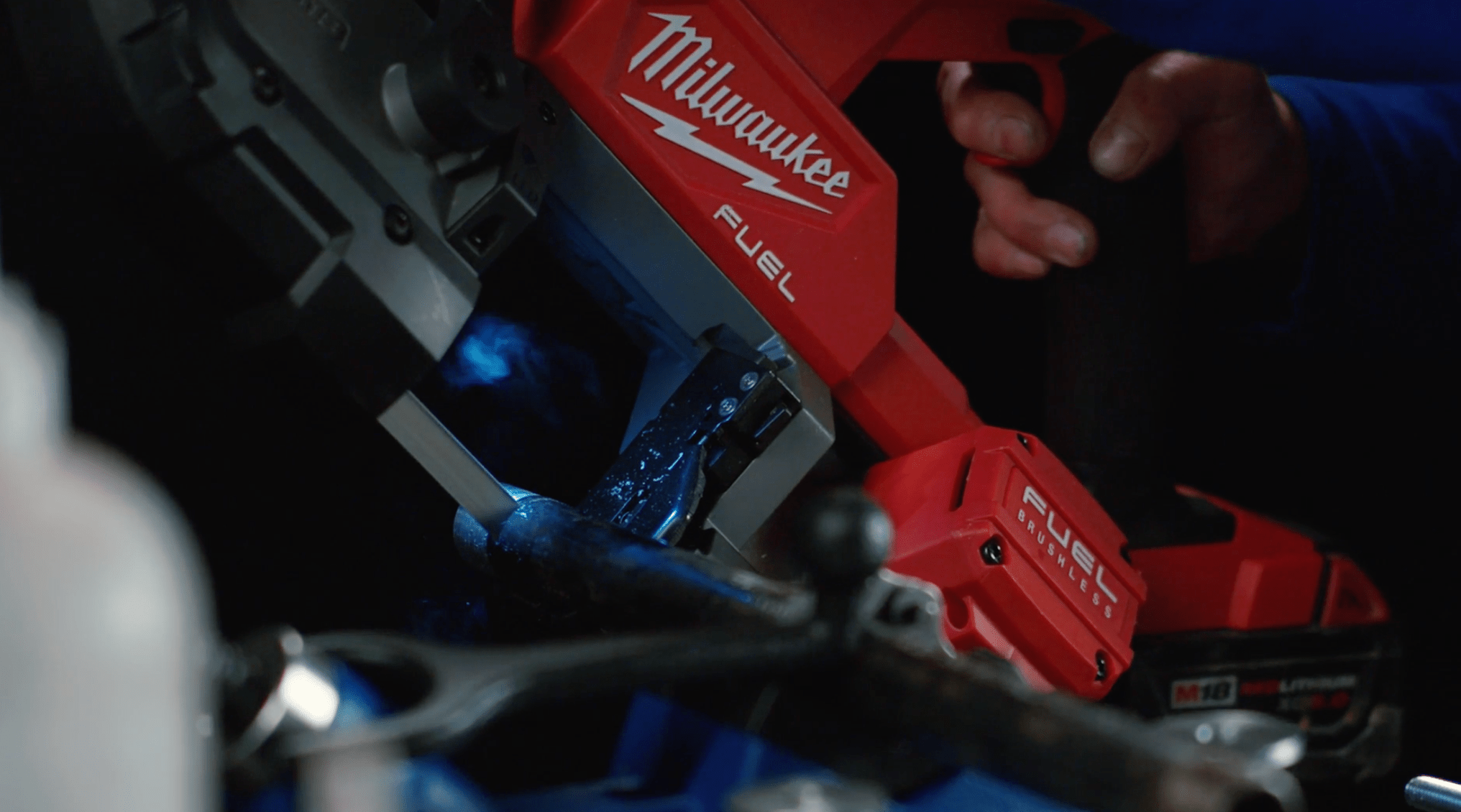 Saws cut materials, especially thick ones. Their sharp blades move in rotating, circular, or reciprocating motions, but unlike hand saws, powered saws work faster and ensure clean cuts.
4. Band saw
Handheld or stationary band saws are attached to a stand. Their blades move in a circular motion, looping around wheels quickly to slice through materials. Stationary band saws are ideal for cutting or thinning pieces of wood, while portable saws are great for cutting pipes or small, odd-shaped materials. Most stationary band saws are found in woodworking shops; portable band saws are commonly used for plumbing.
5. Reciprocating saw (sawzall)
Handheld reciprocating saws, or sawzalls, use a push-pull motion with their blade, moving it back and forth to cut materials. They feature a long nose attached to a blade and are often used to cut around small areas for drains or electrical boxes.
6. Skill saw
Skill, or circular, saws move their blades in a circular motion. These handheld tools come in corded or cordless versions and make deep, straight cuts in thick lumber.
7. Radial arm saw
Radial arm saws rest on a stand and have a circular saw mounted over a tabletop, providing ample space for cutting and moving objects. Radial arm saws are especially useful for cutting long pieces of wood slid through the blade from one end to the other.
Grinders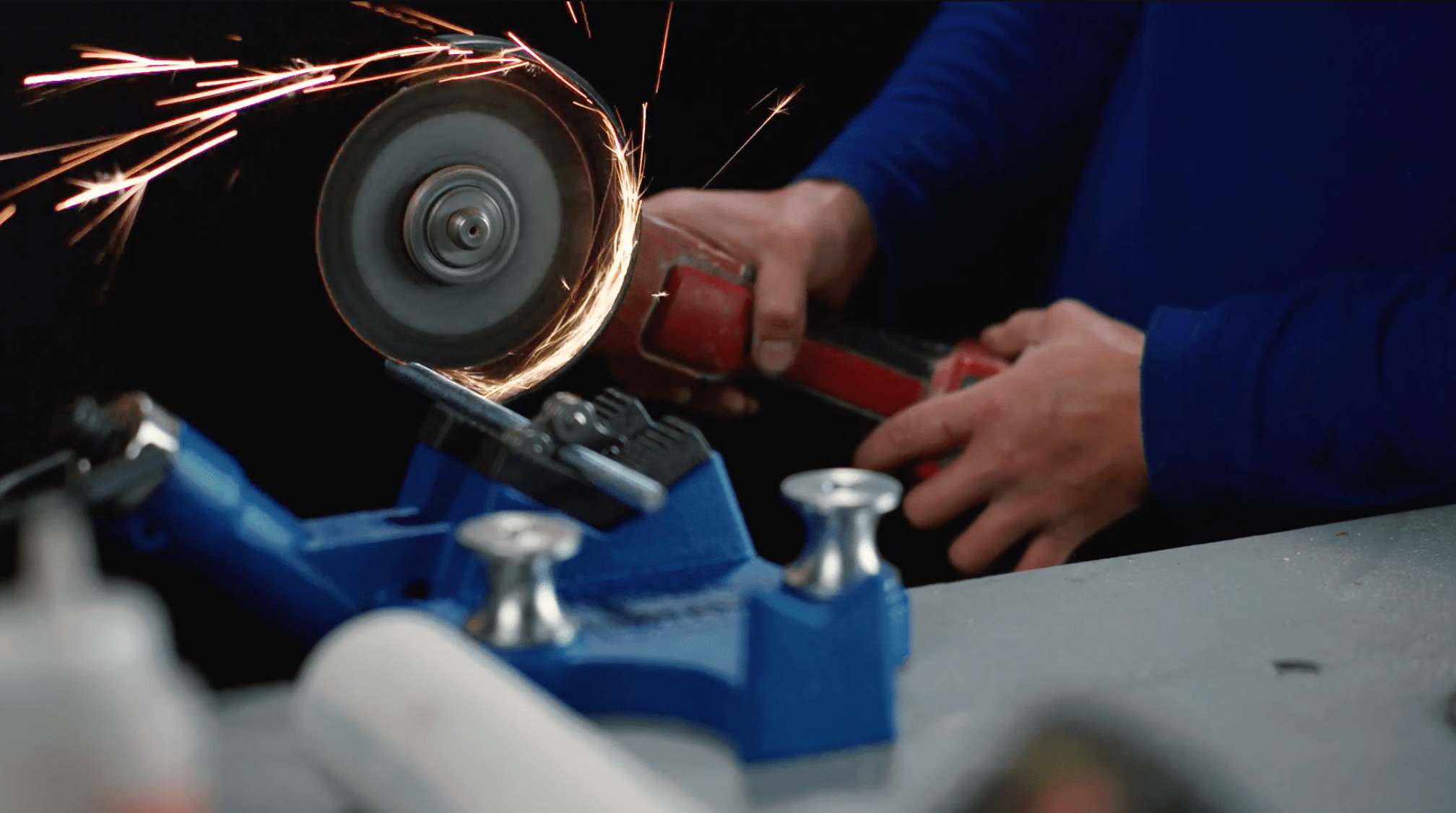 Grinders have horizontal circular blades in all sizes to cut, polish, sand, and wear down materials like metal, tile, and stone. Depending on the grinder, they can work on small items like pipes or large surfaces like floors.
8. Angle grinder
The most common type of grinder, angle grinders come in corded and cordless versions. These handheld grinders wedge into tight or small angles to cut through metal, brick, concrete, and cast iron. Angle grinders are frequently used to cut and polish tile and sharpen blades.