What Is Recessed Lighting?
Jan 24, 2022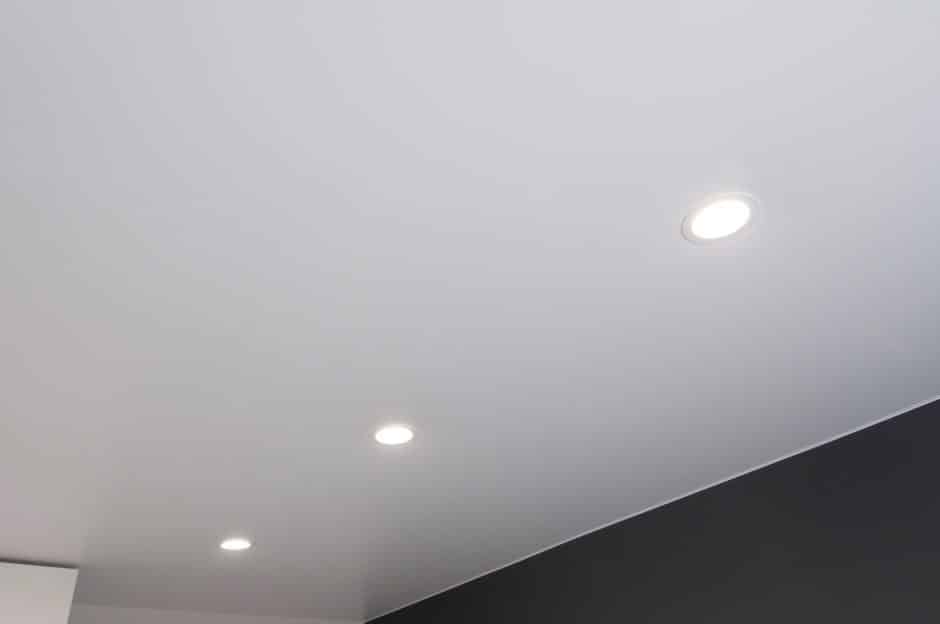 In some rooms, large lighting fixtures make an excellent focal point for the eye, yet in many other instances, the last thing you want is a lighting fixture bulging out of the ceiling and encroaching on the rest of the room. A worthy alternative is recessed lighting, where light bulbs are installed just above the surface of your ceiling.
What is recessed lighting?
Recessed lighting is a type of light where the light bulb is installed inside a surface—typically a ceiling but sometimes a closet or even a door. Unlike standard lighting fixtures, recessed lights do not serve as focal points among other furnishings.
Recessed lighting is a great option for rooms with low ceilings, where bulky lighting fixtures could scrape the top of a tall person's head. This type of light also suits very large rooms, which might otherwise need many standard lighting fixtures spread out across the ceiling. In houses and apartments, you can find recessed lighting anywhere from living rooms to bedrooms to kitchens. In many ways, recessed lights have become an integral part of modern construction.
9 Types of recessed lighting trims
All recessed lighting fixtures start with the same concept: recessed lighting bulbs reside inside your ceiling, just above the ceiling panel. The difference comes via the types of recessed light trims you can select. Here are nine types of light trims that pair brilliantly with recessed lighting.
Open trim. This type of trim positions the lightbulb almost exactly flush with the ceiling. You do not see the inside of the lighting fixture.
Reflector trim. This type of trim features a reflective surface inside the lighting fixture. This amplifies the light produced by the recessed light bulb.
Baffle trim. Perhaps the most common type of recessed lighting, where the light bulb sits inside a black ribbed interior designed to minimize glare and reflection.
Pinhole trim. Pinhole trim recessed lighting channels all of a bulb's light into a narrow downward channel. This provides a cold, starkly modern look.
Eyeball trim. This is an adjustable trim that lets you angle the lightbulb in various directions.
Gimbal trim. A variation on an eyeball trim where the bulb is further back into the ceiling. When you adjust the bulb in a gimbal trim, the housing will block some of the light.
Canless trim. This type of lighting trim does not require an electrical box. Instead, the light plugs directly into your home's electrical wiring.
Shower trim. Shower trim is for recessed lighting that will sit in a wet location. In this setup, the lightbulb will be covered by tempered glass, which keeps water out.
Wall wash trim. This type of trim uses a shield to block some of the light produced by the bulb, which effectively focuses the rest of the light in the style of a wall wash or feature light.
Advantages of recessed lighting
Recessed lighting provides several advantages that make it popular with architects, builders, homeowners, and business owners.
Unobtrusive. Unlike large, traditional lighting fixtures, recessed lights do not call attention to themselves. They tuck away into ceilings and walls and allow other furnishings to claim the spotlight.
Can be energy efficient. Recessed lighting fixtures play nicely with LED bulbs. Throughout the United States, LED recessed lighting has become standard practice as municipalities promote energy efficiency.
Very safe, when you choose the right model. Look for recessed lighting that is IC rated. This means it is "insulation contact" safe; if it touches fiberglass insulation, nothing bad will happen. Provided that you are careful about the installation process, recessed lighting should give you decades of safe, reliable usage.
Disadvantages of recessed lighting
For all its advantages, recessed lighting does come with a few drawbacks.