8 Common Residential Heating Systems
Mar 31, 2022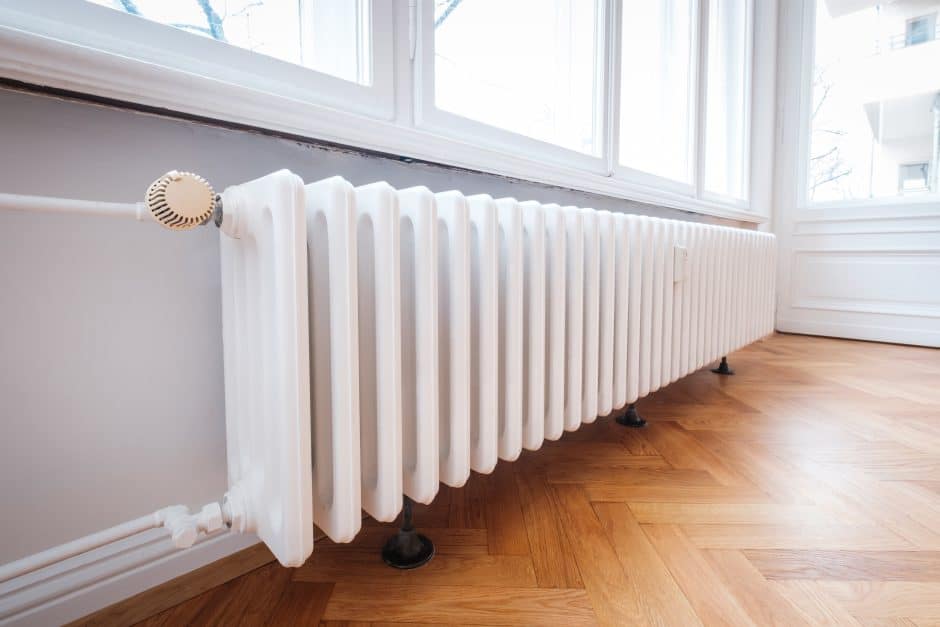 Homes are designed to keep residents safe and comfortable. To that end, each home needs some source of heat to keep the space inside the home at a reasonable temperature. Luckily, there isn't a shortage of types of heating systems available, and they differ in the kind of heat they create and the fuel sources they use. Here are eight of the top choices for home heating systems.
1. Furnaces
Furnaces are one of the most common types of heating systems. Also known as forced air systems, these systems heat air and then push it throughout the home while drawing cooler air back into the system for heating. A furnace system will have a centralized unit that operates on gas, liquid propane, fuel oil, or electricity. Each model has a burner that heats a device known as a heating coil or heat exchanger.
As the unit's fan draws air across the heating coil, the air gets hotter. Then, the unit pushes that warm air throughout the rest of the home through a system of ducts and registers in the walls.
Furnaces can be fairly efficient and homeowners can install high-quality filters to improve air quality. But, because they heat the air only (not the objects in the space), the heat fluctuates quite a bit between the on and off cycles and home can become uncomfortable.
2. Boilers
Water and steam do a great job of transporting heat throughout a home, so it makes sense that a boiler system would take advantage of them. A boiler system (also known as a hydronic systems) uses a centralized unit (the boiler) to heat a heat exchanger using either gas, liquid propane, oil, or electricity. As the water travels through the heat exchanger, it becomes hot or turns to steam, depending on the system. This heated water then circulates throughout the home (using a system of pumps) where it heats baseboard units or radiators. The cooled or condensed water travels back to the boiler for further heating.
The radiators and baseboards themselves get hot and maintain heat for quite a while. They radiate that heat into the space and create even, comfortable, and efficient warmth. However, these systems can be difficult and expensive to install, but their efficiency is a significant benefit over other systems. They can often replace water heaters as well, giving homeowners two functions in one system.
3. Radiant Heating
Another type of heating system is radiant heating, the most common of which is in-floor. In-floor radiant heating systems typically use a boiler to heat water, which then circulates through a network of PEX pipe buried inside a concrete slab or installed under a floor. They use gas, liquid propane, or oil, just as a traditional boiler might.
As hot water circulates through the system, the pipes radiate heat into the floor, which then radiates heat into the space. The cooled water then circulates back to the boiler for reheating.
Since these systems heat the objects within the space, the heat they emit is usually very comfortable. These systems offer some of the best energy efficiency for heating a home. However, radiant floor heating systems can be difficult to install and quite costly. Broken lines can also be difficult to find and repair—especially those buried in a concrete slab.
Note: There are electric radiant in-floor systems, but they're not very powerful or efficient. They're usually installed in bathrooms where they can heat a tile floor for barefoot comfort.
4. Electrical Baseboard
Another option for heating a space is using an electric baseboard heater, also known as electric resistance heat. As these units allow electrical energy to flow through them, metal fins pull the heat from the unit and distribute it through the air in the house.
These baseboard heat devices can be plug-in or hardwired, and they're easy to install. They're also very low maintenance, making them ideal for three-season rooms, cabins, and other places that might reach freezing temps when the heater's not in use. However, they're inefficient compared to other models, meaning they're better for occasional use in a small space than a whole-house solution.
5. Heat Pumps
Heat pumps are a newer and highly efficient method for heating a house. These models have units that remain outside, and they scavenge heat from the air and turn it into a source of heat. The heat is typically absorbed by a water pipe, which then runs to a heat exchanger inside of a duct. Even in below-freezing temperatures, heat pumps can pull heat from the air outside.
There are also geothermal heat pump systems. These types of heating systems have a network of pipes buried in the ground. The ground's temperature stays relatively consistent throughout the year, making it an ideal place to scavenge heat.