Everything to Know About PEX Pipes
Nov 17, 2021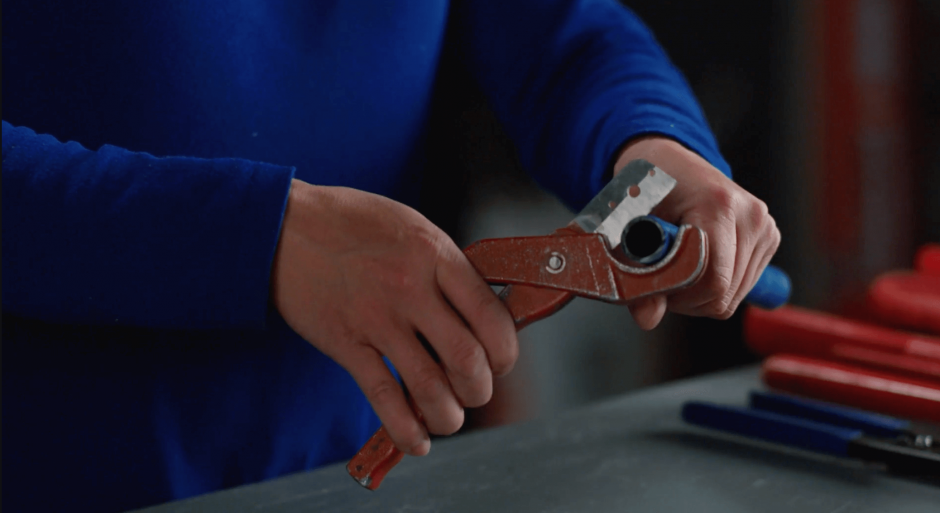 PEX is a flexible plastic pipe that can make long runs without many connections, which reduces the chance of leaks. The flexibility and expandability of the plastic pipe prevents cracking due to freezing temperatures. These features make PEX piping a popular choice in residential plumbing, which many builders prefer over copper or galvanized steel pipes.
What is PEX piping?
PEX pipe or PEX tubing is made of a cross-linked polyethylene plastic, which is a flexible plastic. Because of the versatility of PEX piping, and the fact that it's flexible and cheap, it's used for plumbing in both residential and commercial buildings. There are three types of PEX piping: A, B, and C. PEX piping comes in four colors: red, blue, white, and gray. Red is traditionally used for hot water. Blue for cold water. White and gray can be used for both hot and cold water.
In 1968, German scientist Thomas Engel discovered the process of creating the plastic for PEX piping, cross-linked polyethylene. PEX piping caught on quickly in Europe in the 1980s. In the US, however, PEX did not catch on as quickly because PEX did not initially meet US standards for drinking water. It was mostly used at first in the US only for radiant floor heating systems. Once PEX manufacturers made the plastic less susceptible to corrosion from chlorine in drinking water, PEX piping became much more prevalent in the US.
3 Types of PEX piping
There are three main types of PEX piping:
Type A PEX piping is the most flexible type of PEX piping, making it adaptable for all home water needs, including potable water piping. Type A PEX piping expands most out of the three types, so is most resistant to freezing and cracking, which is important in cold weather climates. While type A PEX is more expensive than the other two types of PEX piping, it is cheaper than copper pipes.
Type B PEX piping is slightly stiffer and has a robust coil memory, meaning it wants to hold the coiled shape it comes in, making it slightly difficult to install. Type B PEX expands, like Type A, allowing it to resist cracking in cold weather. It is slightly less expensive than Type A and has more resistance to chlorine in water supplies, meaning it won't break down in areas with a high percentage of chlorine in the drinking water.
Type C PEX piping is the stiffest of the three and is more prone to kinking and cracking than the other two. It's often used for short repairs that don't require any bends. Type C PEX is also usually cheaper than the other two types of PEX piping.
Uses for PEX piping
Plumbers use PEX pipings for both hot and cold potable water. Because PEX piping is flexible, it doesn't need to be installed using traditional branch piping techniques that require more connections; rather, it can be installed to a central manifold with pipes going directly to the fixtures (called "home runs"). These runs go from the central manifold directly to the fixture, with no fittings or connections. This reduces the number of possible leaks and shortens the installation process. PEX can also be used with traditional branch piping techniques that require more connections.
PEX piping is also used in radiant heat flooring. In this heating system, builders install flexible PEX piping in a zigzag serpentine coil throughout the floor area, and then pour cement over it. Hot water circulates through the PEX pipes in the floor, providing radiant heat to the room.