The Best Utility Knives According to Professional Builder Jordan Smith
Oct 14, 2020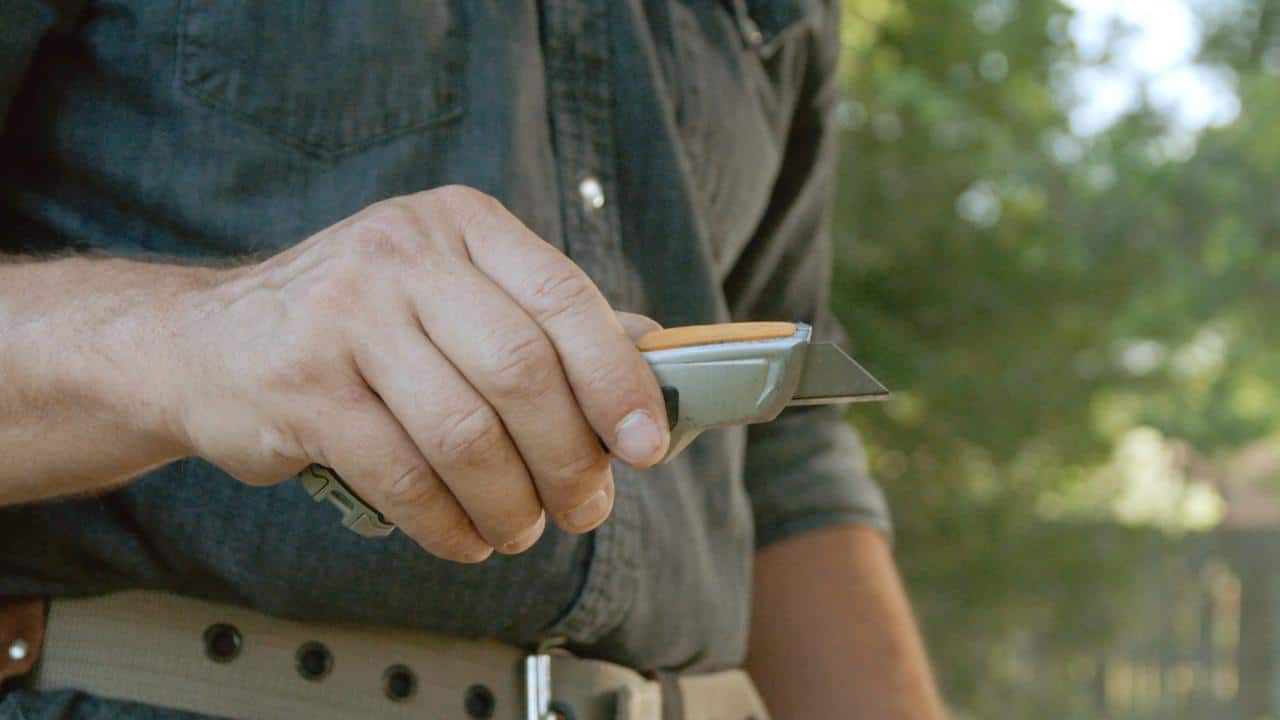 The words box cutter and utility knife are sometimes used interchangeably, but utility knives made for building professionals can do much more than slice through packing tape and cardboard.
"If you're only going to buy one knife to carry on you when you are working in construction, I would recommend getting a very good box cutter." – Jordan Smith
Standard box cutters are inexpensive and useful in their own right. They're great for DIYers but aren't tough enough to handle constant use on a construction site, or to cut though heavier materials like drywall and shingles. A pocket knife can often do the job, but a quality utility knife will do it safer and last longer.
Why Utility Knives Are an Essential Tool for Builders
"Make sure that you have a good quality [utility] knife on you because you'll be using it no matter what trade you decide to go into." – Jordan Smith
Professional builders should have the tools they need to do their specialty work as well as a lean toolkit of multipurpose hand tools that can work through a variety of jobs in a pinch. A heavy duty utility knife is the multipurpose knife in your toolbag. A good one can cut drywall, sheet plastic, linoleum, boxes (of course), roofing shingles, rope, wallpaper, and more. Keeping one on hand will save you time while you work and you'll work much safer than you would with a pocket knife or box cutter.
If you purchase a box cutter with a strong body, the blades are endlessly replaceable and the tool will last you through many jobs. Those doing drywall or roofing work will need a utility knife on the toolbelt for making many (often hundreds) cuts a day, while those in carpentry can get away with having a utility knife for more occasional use—either way, it is an essential tool to have on hand.
3 Features of a Pro Utility Knife
A heavy duty utility knife needs to have the following features. If it's missing even one, don't buy it. It's not worth compromising on safety or durability and if you buy a cheaper version such as plastic or with a snap-off blade, because you'll end up spending more needing to replace it more frequently.
Finger notch and grip: A finger-friendly handle will have a deep notch that will prevent your finger from slipping up toward the blade while you make cuts. It should also have a comfortable and anti-slip grip to keep your hand from slipping while pulling through tough materials.
Metal body: A knife with a plastic body will not be able to withstand constant use on the job site, so spend a little more to get a tool with a metal body.
Easy blade change: Standard box cutters often require a screwdriver to change out the blade or do not have a replaceable blade at all. On a modern utility knife, you can change blades with a thumbscrew or finger release which means you don't have to go looking for a screwdriver when your blade goes dull. Look for a knife with blade storage so that you always have extra blades on hand for quick changes.
4 Types of Blades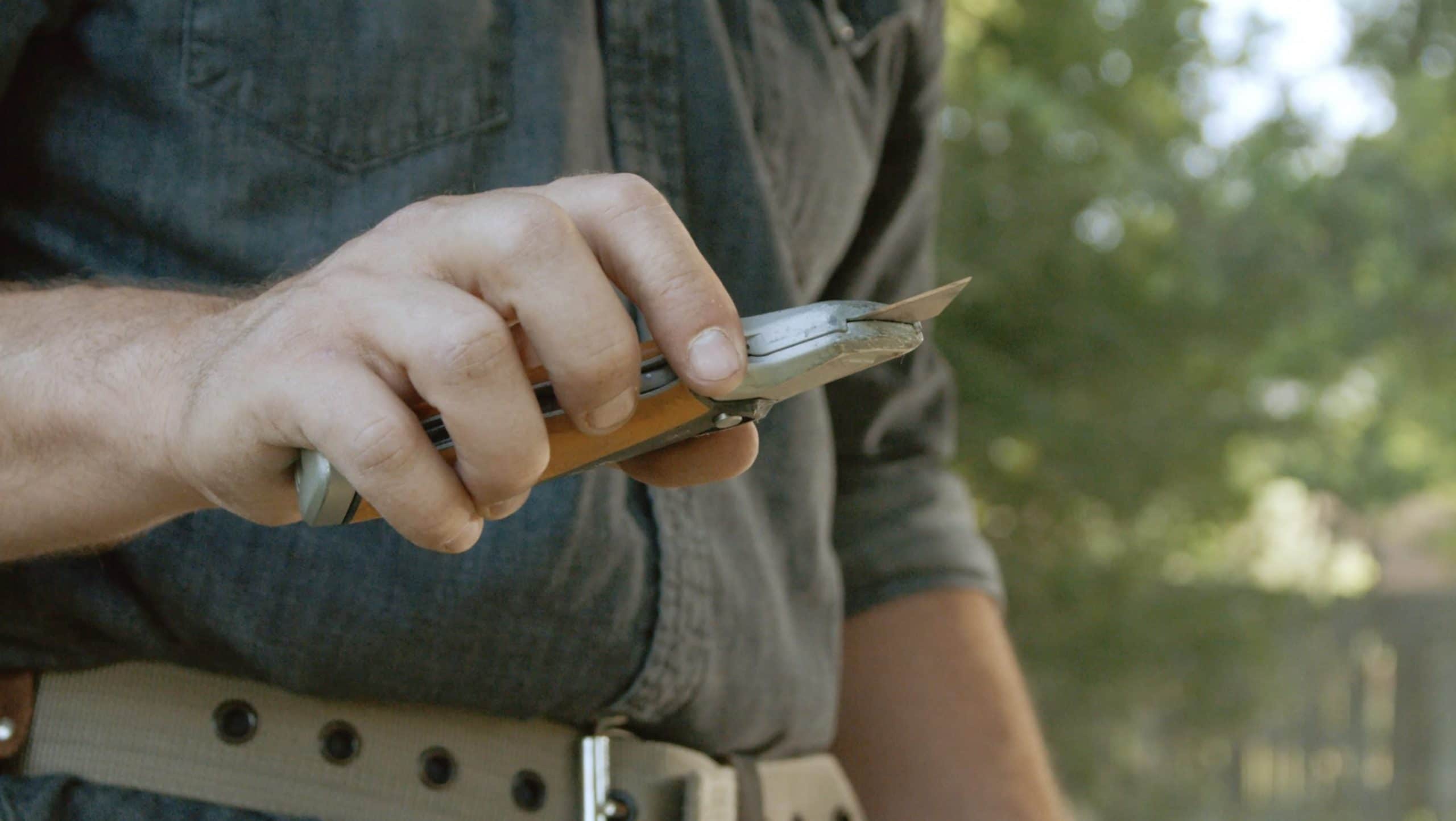 "I get the most expensive, best performing blades that I can find because I don't like keeping up with blades, and I don't like switching blades. I'd rather have one blade that lasts a long time, versus having something that I'm having to replace and save a few cents on." – Jordan Smith
There are four main types of utility blade that differ in strength, precision, and price. The tougher materials you are cutting through on a regular basis, the stronger you want your blade to be. All four types are sharpened to a razor blade sharpness, but heated metal blades will keep that sharpness longer.
Non heat-treated blades are not heat-treated and therefore not as strong, stiff, or durable, but they are the most inexpensive option.
Induction-hardened blades are heat-treated which gives them greater stiffness and toughness that will completely outperform a non-heated blade.
Bi-metal blades are bonded from two different pieces of metal that combine to make a strong, sharp blade that stays sharp.
Carbide blades are actually a type of ceramic blade. A steel blade is coated with a powder which makes this a super strong blade with the longest-lasting sharpness.
How to Choose a Utility Knife
"The little details when getting a good professional quality tool makes a big difference." – Jordan Smith
Retractable vs. fixed blade
The two main types of utility knives to choose between are a retractable utility knife and a fixed blade utility knife. A fixed blade is the best box cutter for pros, but a retracting box cutter is fine for home DIY use.
Retractable blade:
Blade pulls fully into the body for safe storage
Tedious pulling blade in and out when you are doing many motions in a day (like for drywall cuts)
More potential for blade bending or snapping
Better for DIY rather than pro builders
Inexpensive but not designed for constant use
Fixed blade:
Blade is fixed in place for greater strength
Easy access with one-handed styles
More precise cuts
Blade is more easily exposed, so it's better for pro builders
More expensive but built to last
Folding vs. One-Handed
Within the fixed-blade style of pro-level utility knives, there are folding or blade-cover knives. Choosing between the two is more about your own preference and how you like to work. A folding utility knife is good if you only use your knife occasionally. They are smaller and portable and because the blade is completely covered when the knife is folded, they are safe to keep in your pocket.
If you are using your utility knife all day, you'll most likely want one with a one-handed open so that you aren't opening and closing your knife over and over which can become very tedious over time. These come with a blade lock that snaps a blade cover on and off with the push of a button. Make sure it has a strong locking mechanism so that you are confident the blade is safely covered when not in use.
Optional additional utility knife features
Built in wire stripper for electrical work
Built in gut hook to make quick cuts without opening the knife
Built in string cutter
Specialty blades for different materials
Belt clip or pocket clip for easy access on work pants or a toolbelt
Built-in lanyard hole if you prefer to hang your tool from your belt
The utility knife is only one of the essential tools that you'll need on a construction site. Learn more about utility knives and other construction tools—and how to use them safely—in MT Copeland's online Hand Tools class, taught by professional builder and craftsman Jordan Smith.
The 2 Best Utility Knives According to Professional Builder Jordan Smith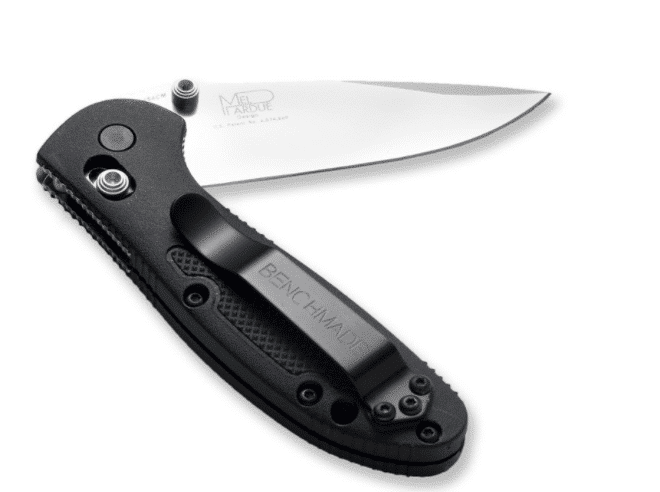 Best Folding Utility Knife: Benchmade Mini Griptilian
Benchmade's Mini Griptilian delivers great design and durability in a package that is easy to carry everyday. It's light and small enough to fit in a small pants pocket, yet sturdy enough to take on nearly any cutting task. Benchmade's robust locking design gives Jordan confidence when loading the knife through a difficult cut. It is more expensive than other folding utility knives, but it will last for years.
Key features:
Customizable blade and handle
Belt clip and lanyard hole
Axis lock for secure storage
Best One-Handed Utility Knife: Fiskars Pro Fixed Blade Utility Knife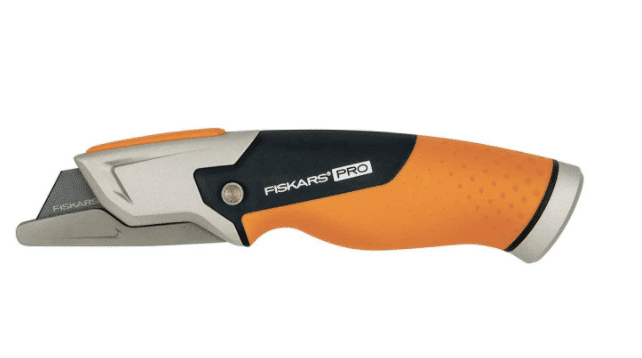 Having a sturdy blade that won't accidentally retract when under load is important when making precision cuts with a utility knife. The Fiskars Pro Fixed Blade Utility Knife features a fixed blade that is secured with a swinging cover that snaps in place with a satisfying "click." This gives the blade more rigidity and eliminates any unintentional retractions. Two years in, Jordan's knife shows the wear of cutting everything from Zip Tape to concrete backer board, but the swinging blade cover still works as well as day one.
Key Features:
One handed push button open
Includes storage for 5 blades
Hinges open for easy, tool-free blade changing
More Toolbox Recommendations
Get Jordan's complete class on choosing and using essential construction tools in MT Copeland's Hand Tools online course.
MT Copeland offers video-based online classes that give you a foundation in construction fundamentals with real-world applications. Classes include professionally produced videos taught by practicing craftspeople, and supplementary downloads like quizzes, blueprints, and other materials to help you master the skills.