What Is a Reflected Ceiling Plan?
Jul 01, 2020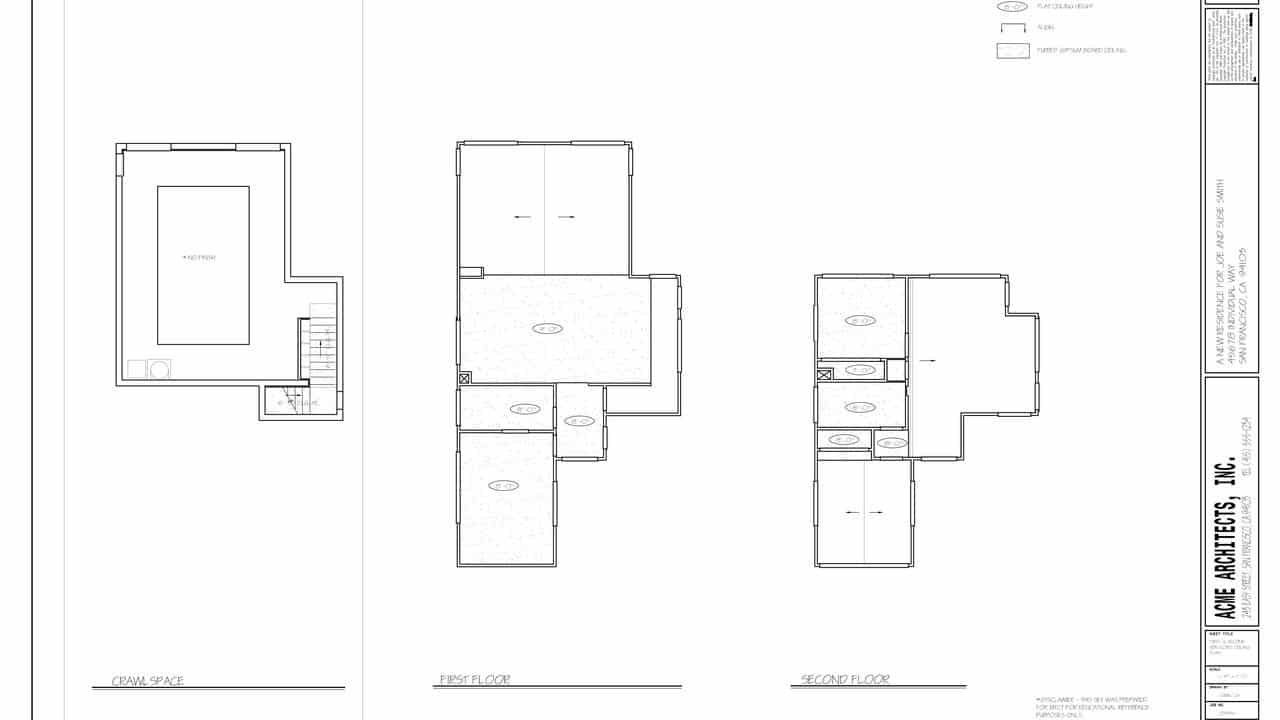 A reflected ceiling plan (RCP) is a print that shows you the dimensions, materials, and other key information about the ceiling of each of the rooms represented on your blueprint. It takes its name from the idea that you are looking down at the ceiling as though there were a mirror on the floor reflecting the ceiling's plan back to you.
Architects and builders draw reflected ceiling plans this way so that the orientation of the floor plan and the orientation of the ceiling plan are the same—and therefore easier to read. In other words, you are looking down at a view of both the ceiling and the floor.
In his Introduction to Reading Blueprints course, builder and craftsman Jordan Smith explains:
"Sometimes we'll do a reflected ceiling plan on the floor plan, which means that whatever's happening up on the ceiling is reflected down on the floor and then drawn for our benefit as builders."
Think of it as an engineering document that is separate from the architectural drawing.
What is the purpose of an RCP?
An RCP includes information that nearly everyone involved in the building process needs, from interior designers and architects to electricians and plumbers. This part of the plan includes vital information about light fixtures and lighting plans, HVAC mounts, plus sprinklers, smoke detectors, any equipment that requires special venting, and any other mechanical or electrical object on the ceiling.
The main function of an RCP in a set of blueprints is to allow the interior designer or architect to see how lighting functions in the room. But first, a builder or engineer will need to establish the ceiling-to-floor balance and add those dimensions in the layout. Those dimensions will include the height of the ceiling as well as the slope or the slant across the project, or features like vaults or embellishments, and the level of insulation.
Because it supports various components, the ceiling is one of the most functional aspects of a space. You'll see the materials described in the plan, such as wallboards made of gypsum, which are installed on the ceiling. A suspended system creates a space between the ceiling and the flooring above it (or the roof) to conceal wiring and circuits. A ceiling might also have an exposed system—such as wooden beams—which support the panels that hide the various service components.
When an architect or interior designer looks at the RCP, they can see the structural layout of the space and insert the lighting requirements needed for each room. They'll see the electrical plans to lay out the requirements, so the dimmers, electrical and telecom connections, and panel boards are shown.