Design-Build vs. Design-Bid-Build: What's The Difference?
Nov 24, 2021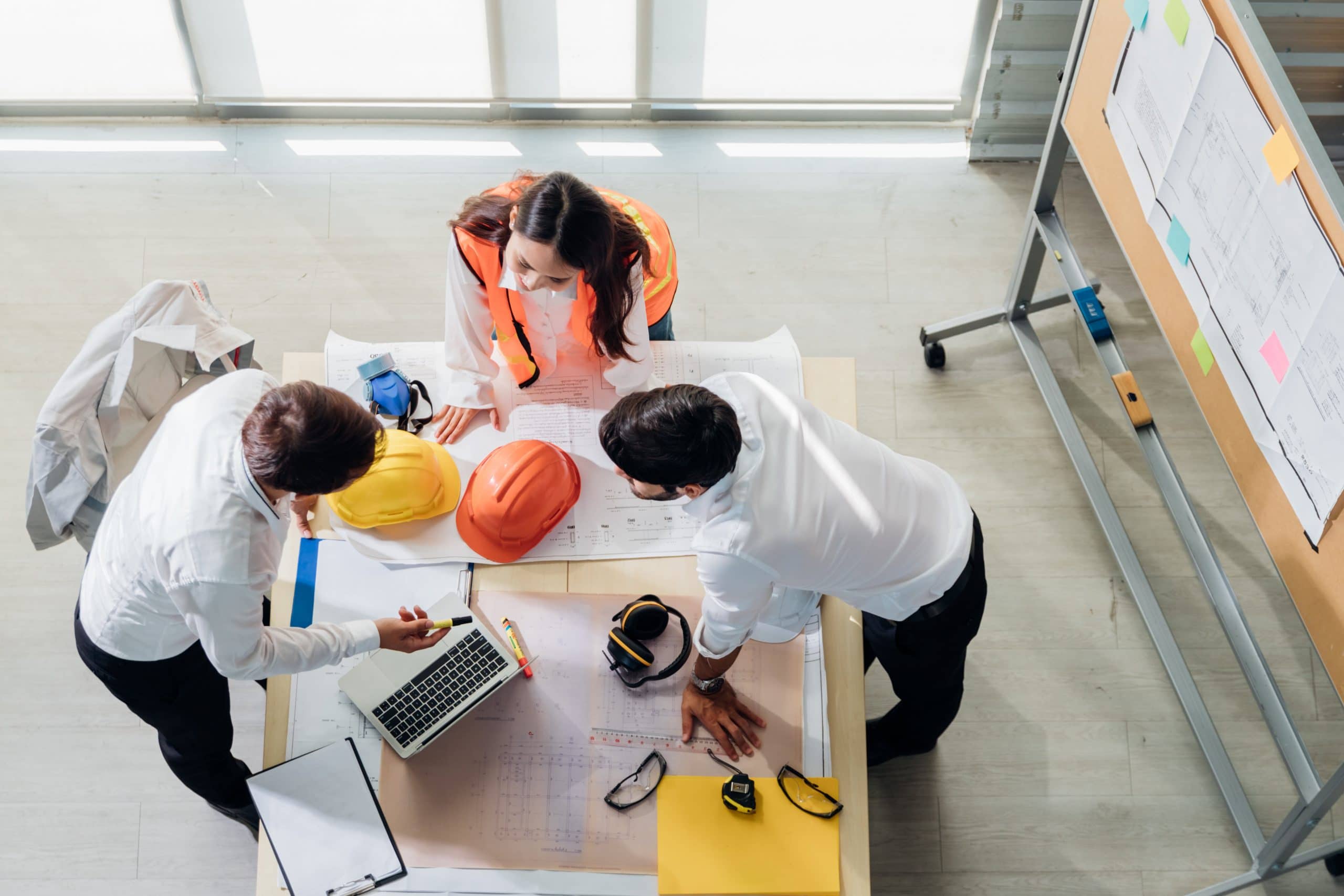 There are two traditional project delivery methods for construction projects: design-build and design-bid-build. While they both sound similar, each delivery method has its own process, schedule, and contractual framework.
What is design-build?
Under a design-build contract, the owner hires one company to oversee the design and construction of the new property, also known as a single-entity construction project. Design-build is frequently used for residential and large-scale commercial projects like hospitals, office buildings, and large infrastructure.
On design-build projects, all parties report to the design-build team, whether they are employed by the company or contractors. This keeps the owner from having to oversee multiple contractors throughout the process; the design-builder is solely responsible for getting the work done on time and on budget.
Advantages and disadvantages of design-build
There are several advantages to the design-build method.
Faster delivery systems. The collaborative aspect appeals to clients who may not want to participate in two separate bid stages for design and construction.
Potential for larger profit margins. Budgets and project goals are aligned across the project since everyone works together to get it across the finish line. This helps keep projects on or under budget and increases the potential for higher profits.
The primary drawback of design-build really applies to the firm.
Risk shifts to the design-build team. Any errors made during the design or construction process are resolved by the design-build team, not the owner. This puts them on the hook for any delays or miscalculations.
A guaranteed maximum price. The design-build firm absorbs budget overages, not the client.
What is design-bid-build?
The design-bid-build project delivery method is a more multitiered approach than design-build. First, a design team works with the project owner to prepare the programming, design the project, and draft the contract. Once the design phase is complete, general contractors bid on the job based on labor and construction costs, which opens the project to the bidding process (and theoretically lowers construction costs due to competition).
There are three parties in a design-bid-build project: the owner, the consultant, and the contractor or builder. The owner overseeing the project—be it a hotel, school, or something else—has a set budget and the responsibility to ensure goals are met without overspending.