What Is a Sectional View? 6 Types of Sectional Views
Jul 01, 2020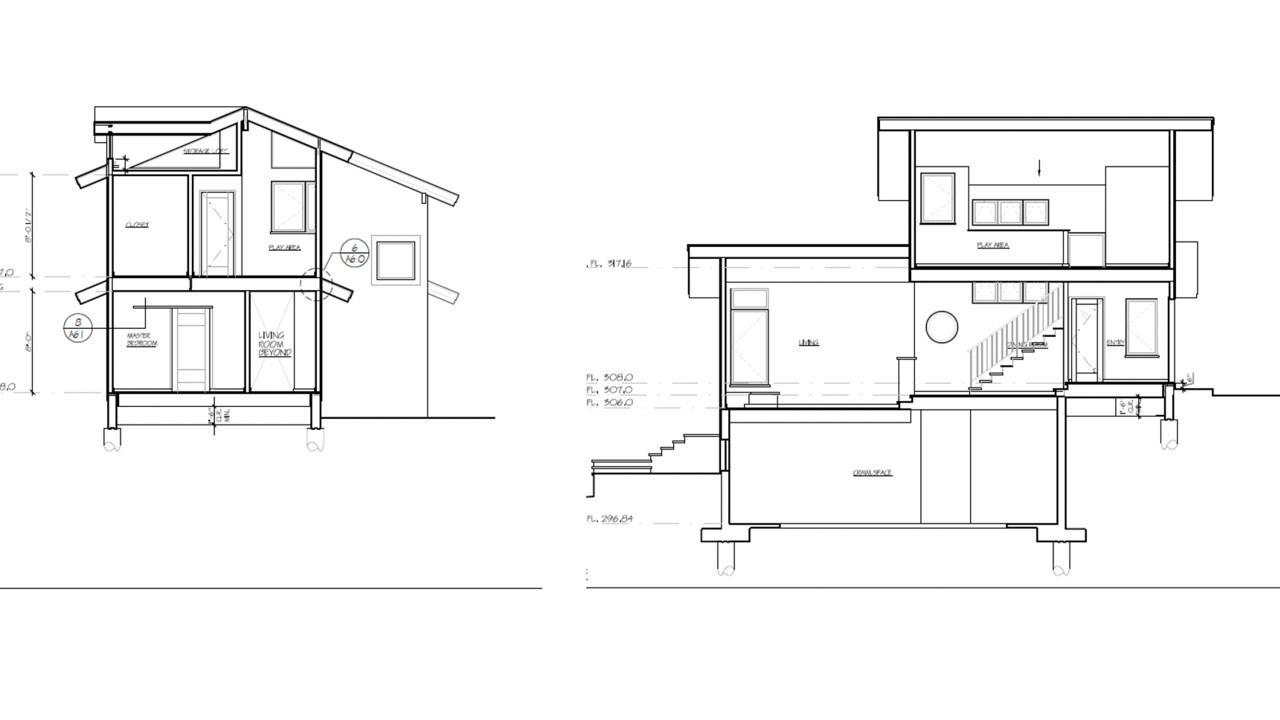 A floorplan is the building plan that is most familiar to most people: a bird's-eye view of a building with all the elements laid out on a horizontal plane. A section, however, gives a vertical view—which is equally essential.
What is a sectional view?
Professional builder Jordan Smith likens sectional views to taking a laser and slicing it through a part of the construction, so that you can see how elements of a building fit together vertically. In his Introduction to Reading Blueprints class, he explains:
"On a floor plan, we take a laser and we cut the house in half horizontally. We set the roof off to the side, we look down from the top, and we see our walls and our floor without the roof getting in our way. Sections are very similar to a floor plan, but instead of looking from the top down, we're looking across at the vertical section of a house. We're looking at the exterior of a house, and then we take our laser and we cut a slice off the house. We remove that slice and when we look inside the house, we see how all of the spaces relate to each other vertically, not just horizontally."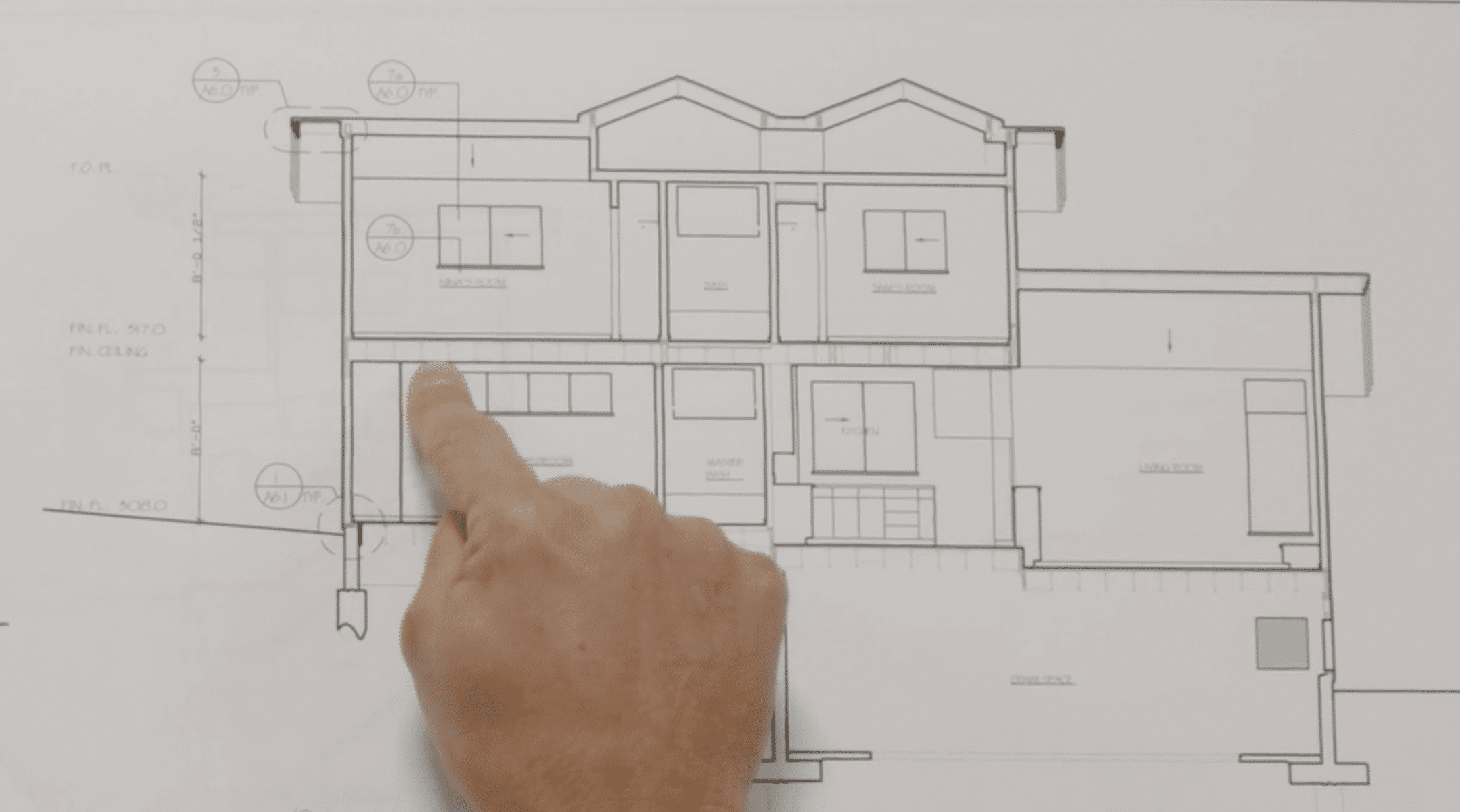 A section view provides architects and contractors another way of understanding how a construction will stand up, as it reveals details of the construction of walls and the thickness and height of beams and other supports. While a floor plan allows for a view of how the walls stand in relation to each other, a section shows where the wall meets the floor, and the distance that separates one floor from another.
Finally, sections provide a better understanding of how a building's spaces will accommodate its future occupants and whether, for example, the ceiling will feel like it looms or soars overhead.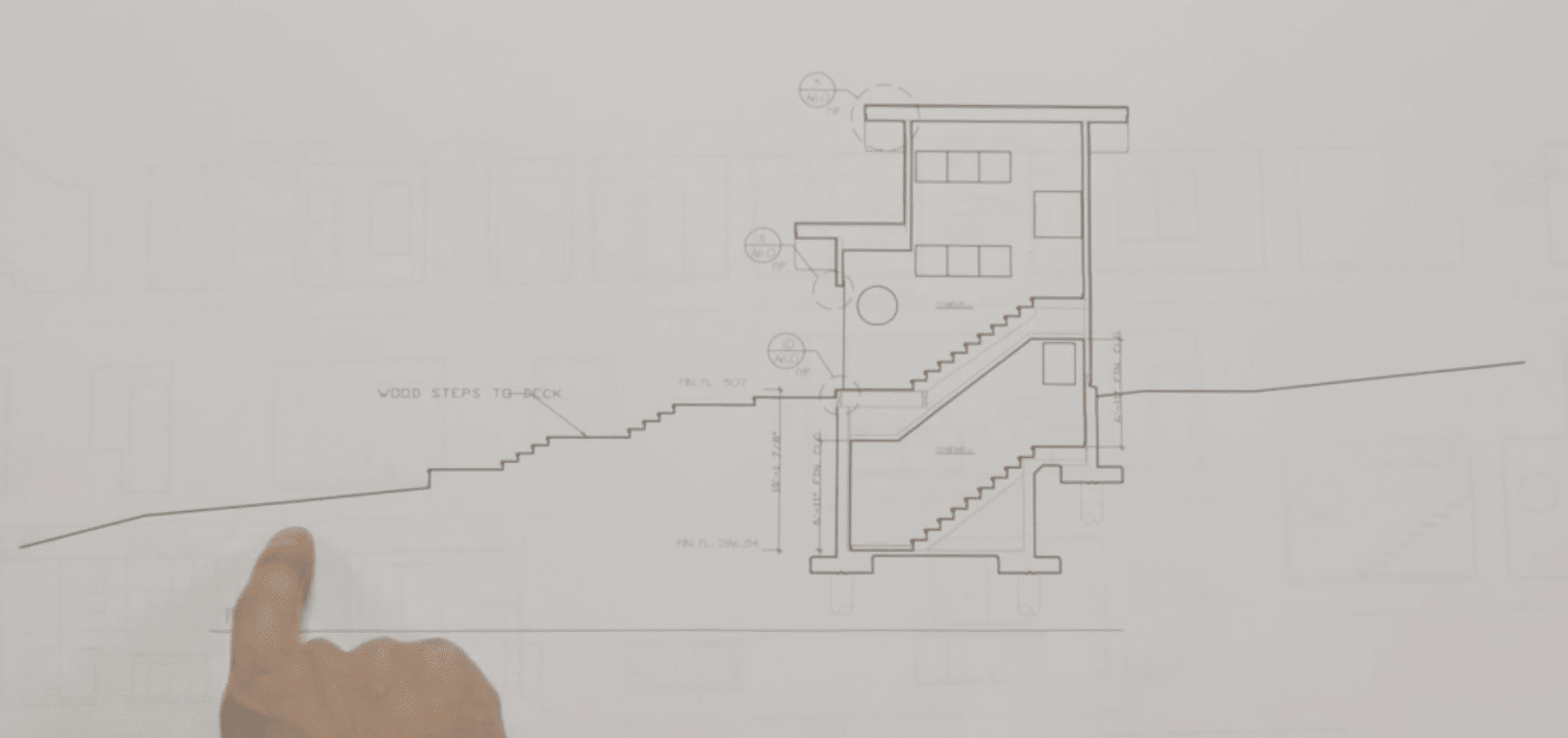 In the sectional view above you can see stairs coming from outside, up into the front door, from the front door, up to the second floor or from the basement up to the first floor.