5 Common Basement Excavation Methods
Feb 04, 2022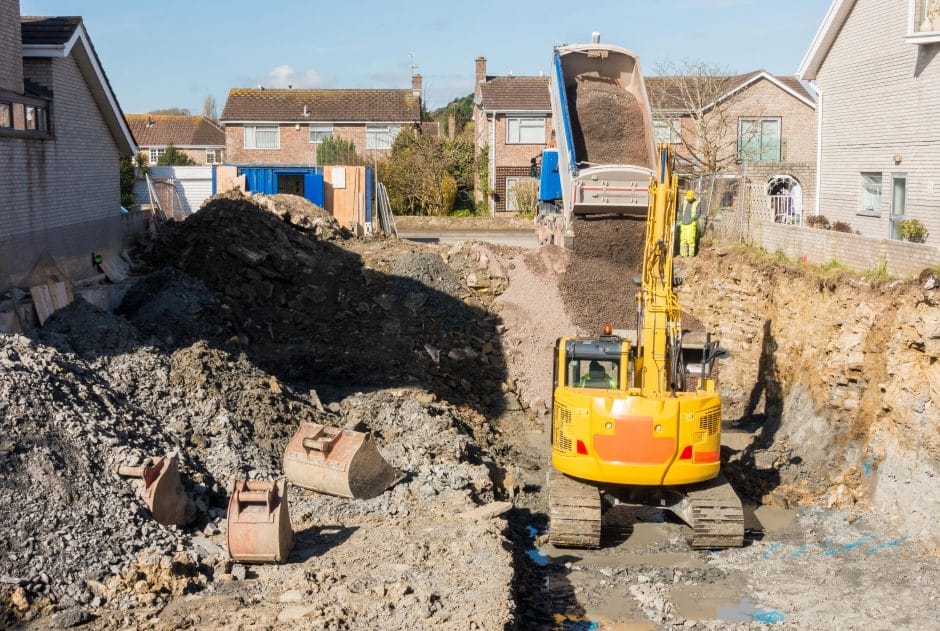 Every building sits upon a foundation, which is built into the earth and holds up the structure sitting on top of it. Foundation walls, which are typically made of concrete, brick, or cinder blocks, form the support system for an entire structure. When a building has a basement, that basement sits at the lowest point of the foundation.
Whether your home has a full basement or just a crawl space under the floorboards, laying the foundation can be one of the most expensive parts of home construction. It's also a crucial process to get right. Without a proper foundation built to code, a building will lack structural integrity and be unsafe to inhabit.
What is basement excavation?
Basement excavation is the process of removing dirt, rock, and other debris to create space for a basement. Typically it is the first step in building work, as excavated material gets displaced, leaving a hole in the ground where a home's basement will be built.
Basement excavation can also take place after a home has already been built. This type of work is significantly harder and requires a seasoned excavation contractor who can dig into the earth and haul away excavated materials without damaging your building's foundation, footings, or floor joists. To significantly reduce excavating costs, basements should ideally be dug out before any part of the building goes up.
5 common methods for basement excavation
Depending upon the nature of a project, there are five notable construction methods for excavating a basement.
Open-cut method
There are two ways to execute open-cut basement excavation. There is the slope method, which has some of the lowest excavating costs of any technique. It creates an excavated area with walls that are on a downward slope. (Excess dirt is later layered on top of this slope). The open-cut slope method does not require any retaining walls to hold back the earth from crumbling onto your building's foundation.
A more complicated and expensive variant is called the cantilever open-cut method, which does require retaining walls to keep the surrounding terrain from crushing your foundation. The advantage to a cantilever method is that you can dig much deeper basements.
Top-down method
This excavation method is often used for constructing high-rise buildings in urban areas. It starts with constructing load-bearing foundation walls and laying a concrete ground floor on top of those walls. Then, a large (often complex basement) gets excavated beneath that ground floor. This method is expensive, but it is actually more nimble than an open-cut excavation because it allows a building's upper floors to be built at the same time that a basement is getting excavated.
Bracing method
The bracing method is pricier than most open-cut excavations but more economical than the top-down method. This method offloads weight from the retaining wall and transfers it to horizontal struts, which are installed in front of the wall and run from one side of the foundation to another. If you properly space these horizontal struts, they can serve as the framing for a basement in your building. This method does a good job of reducing strain on your retaining walls, although horizontal struts are not as strong and foolproof as a full concrete floor bolted to a foundation, which is what you would install in the top-down method. As such, it is safer to dig in the top-down method, although by the end of the building process, both structures will be equally sturdy. Cost factors and the lower complexity of the bracing method make it an appealing choice for homeowners and builders priced out of the top-down method.