3 Types of Basement Foundations to Know
Dec 17, 2021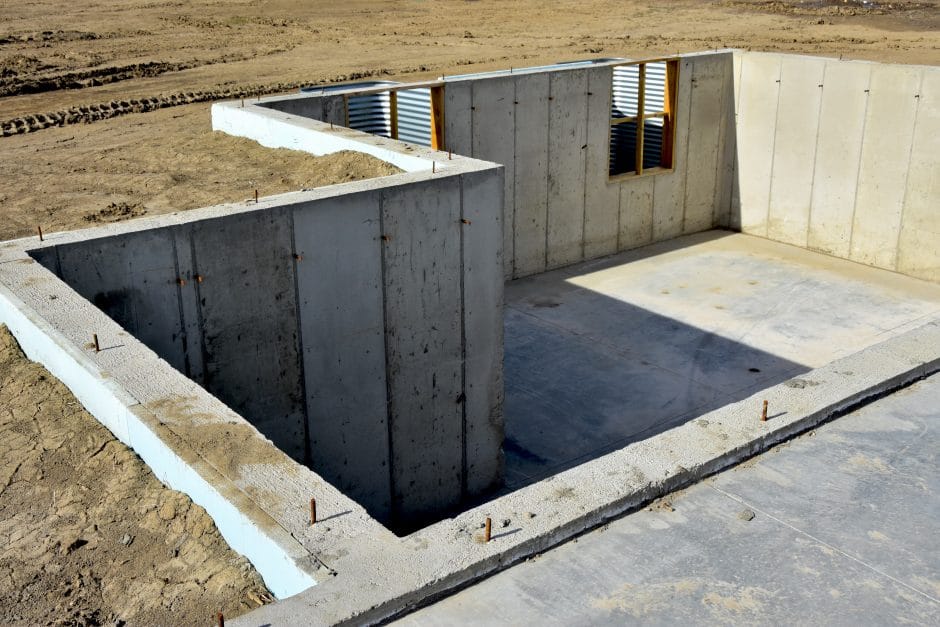 Foundations are integral to building and home construction, and choosing the right type of foundation greatly depends on the area's soil, climate, and even the homeowner's storage preferences. Almost all foundations are built partially underground to secure the footings in soil. However, buildings with basements require one step further––or one step deeper.
What is a basement foundation?
Basement foundations function like standard foundations (without basements): They distribute a building's weight evenly, secure it into the ground, and keep moisture out. The main difference is, standard foundation walls are built partially underground and therefore don't create livable space below the first level. By contrast, basement foundation walls are fully submerged to make space for an underground floor.
Basement foundations take longer to build than standard foundations. Heavy-duty equipment like excavators, rollers, cranes, and forklifts are often needed to dig and reposition soil. And sometimes drills and specialized hammers are required to break up large rocks obstructing the area. Despite their difference in depth, the methods for building standard and basement foundation walls are the same. They use either poured concrete, block concrete, or precast concrete slabs.
There are several types of basement foundations to choose from, depending on topography and personal preference.
3 Types of basement foundations
Full basement foundations
Full basement foundations cover the building's perimeter, and the entire basement floor is submerged on a level plane. Full basements can either be finished or unfinished; finished basements are insulated and installed with drywall and flooring, providing living and storage space. Unfinished basements are usually not insulated and their walls and floors are left bare.
Full basements lack windows, but if they have them, they'll be small and emerge at ground level. Besides being the most expensive foundation, full basements are more susceptible to mold and moisture than the other types.
Daylight basement foundations
Daylight basements are built when the building rests on a slope: One side of the basement is fully submerged, while the other is aboveground. Daylight basements are ideal for homeowners who want patios or basement-accessible entrances, also called walkout basements. As their name suggests, daylight basements let in some natural light and aren't as susceptible to mold or moisture.