70 Essential Construction Terms Every Aspiring General Contractor Should Know
Feb 14, 2021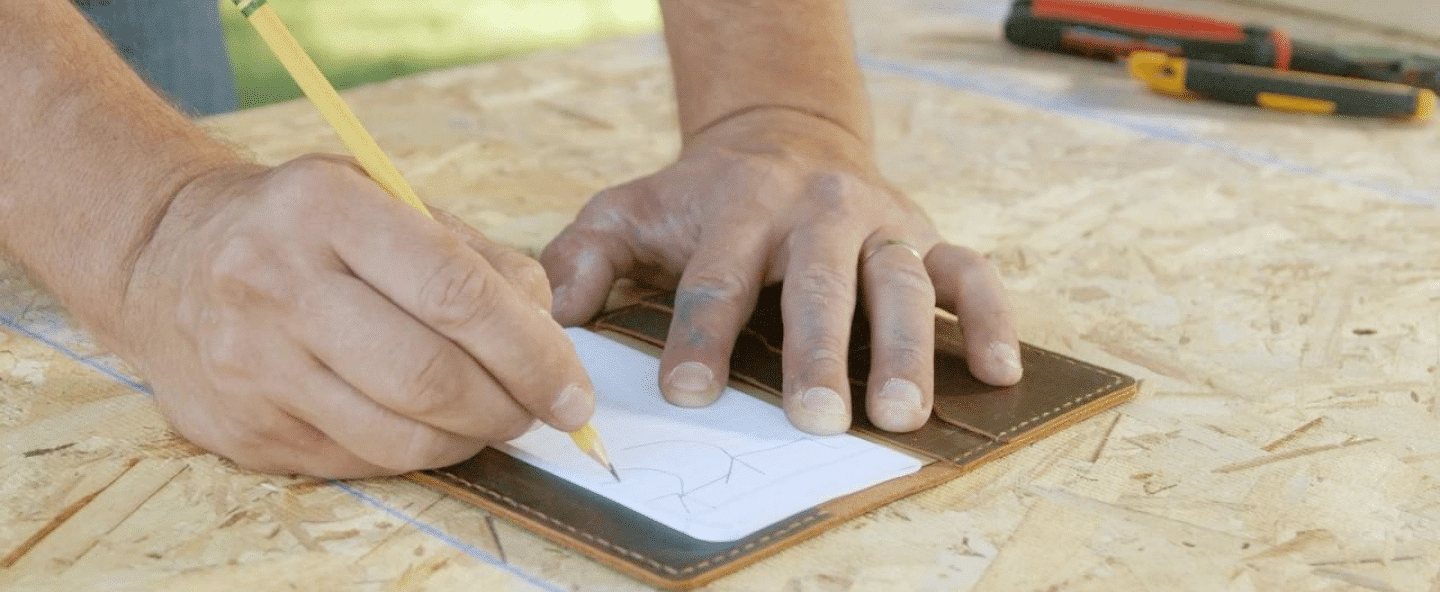 Like any industry, the construction industry comes with its own set of lingo and terminology unique to the field. A working understanding of this builder's glossary (although by no means exhaustive) will help you begin to understand and communicate construction concepts on the job site and across teams.
Construction design terms
On job sites, terms like "architectural drawings" and "blueprints" are ones you'll hear often, especially if you are in construction management. Understanding their basic parts will help engineers, contractors, designers, and builders to execute the construction accurately.
Architectural drawing: The technical rendering of a house or other structure that is both an illustration of what the final home will look like.
Blueprints: Technical drawings created by architects, engineers, and designers that illustrate all the construction specifics of a house from below ground level, to the tallest ceiling.
Elevations: Drawings that show the vertical layout of a building. An exterior elevation shows you what a house looks like if you're standing front, next to, or behind it. An interior elevation shows the same but from inside.
Reflected ceiling plan (RCP): A print that shows you the dimensions, materials, and other key information about the ceiling of each of the rooms represented on your blueprint.
Sections (also known as "sectional views"): Drawings that show a vertical cross section of the structure and how the spaces inside fit together vertically.
Site plan: An architectural document within a set of blueprints that functions as a readable map of a building site with details on how the structure will be oriented on the lot.
Structural terms
Understanding the structural terms in construction is the key to understanding the "why" behind blueprints and many of your actions on the job site. If you love this terminology section, you may want to look into a career in construction engineering!
Beams: Horizontal structural elements that can withstand vertical loads, shear, and bending moments. Wooden beams are more common in residential construction while steel beams are more common in large commercial construction projects.
Box crib: A box crib is a temporary structure built much like a log cabin with alternating pieces of wood to form a structure that supports heavy objects during construction.
Compression: When articles of a material are pushed against each other causing them to shorten, or compress.
Cross bracing: When two beams are used to create a diagonal that helps reinforce the building. One beam is under compression while the other is under tension creating a greater ability for the structure to withstand lateral forces (like earthquakes).
Decking: Decking is the section of the roof assembly which sits on top of the rafters or trusses and provides the structure or "deck" for the damp proofing and roofing layers.
Floor sheathing: Commonly known as the sub-floor, this is a structural panel that is fastened to the floor structure.
Floor joists: Horizontal framing components that run the length of the floor. They make up the support for the floor of the home and the platform that the wall panels will attach to.
Level: A measure of horizontal (side to side) straightness."Level" is what you call a perfectly horizontal line. "Level" is also the name of the essential hand tools to help you determine whether something is horizontally straight.
Light frame construction: Known simply as "framing" in residential construction), this is the technique of creating a stable frame for interior and exterior walls.
Load-bearing wall: A wall that supports the weight of a house and helps keep it standing. The load-bearing walls are crucial to the integrity of the building.
Permanent wood foundation (PWF): A type of wood foundation made with pressure treated wood and a base that is typically a concrete slab atop a bed of crushed rock or gravel.
Plumb: A measure of vertical (up and down) straightness. Something that is "plumb" runs perpendicular to the horizon—meaning that when it intersects the horizon, it makes a right (90 degree) angle. "Plumb" is what you call a perfectly vertical line.
Rafters: A structural member that runs from the ridge or the roof to the wall plate of the external wall, side by side, and supports the roof sheathing.
Shear: A force that causes layers to slide across each other in opposite directions. (Think: scissors.)
Shear wall: Walls that resist the lateral forces of wind and seismic activity, keeping structures from blowing over.
Sill: A piece of lumber that anchors the house to the foundation. The first-floor frame is built on top of the sill plates and consists of joists, which span the foundation walls.
Slab foundation (also known as a monolithic foundation): A type of house foundation that is made of a single concrete slab that is poured with increased thickness along those sections that will support structural walls.
Square: Having perfect corners. Corners should be at exactly 90 degrees, which means they consist of two perpendicular lines: one straight horizontal (level) line and one straight vertical (plumb) line. A speed square is a hand tool that helps carpenters achieve square corners.
Stem wall foundation: A type of house foundation made of short walls (up to several feet, or the height of a crawl space) attached to a concrete footing.
Studs: Framing components that run between the top and bottom plate. They are usually spaced 16 or 24 inches apart and are the most common elements of the wall panel.
Tension: The opposite force of compression, in which a pulling force is working to lengthen the material. If a beam is being compressed from the top, it will be in tension at the bottom.
Torsion: Twisting force.
True: When all the structural elements are lined up correctly.
Truss: A wooden structure that is prefabricated in a kind of web shape designed to distribute weight over a broad area.
Materials
It's useful to become familiar with the variety of building materials for different types of construction projects. You'll encounter the five most common materials most often along with a variety of adhesives and engineered woods.
Composite board: This engineered wood term includes MDF and oriented strand board. It refers to a wood engineered with both plastic content and wood fiber that has been extruded and heated.
Concrete: A composite material made of fine and coarse aggregate (think gravel, crushed stone, recycled concrete, and geosynthetic aggregates) bound together by a liquid binder such as cement that hardens or cures over time.
Cross-laminated timber (CLT): An engineered wood made from gluing together layers of solid sawn lumber. It is strengthened by layering each board perpendicular to the next and glued on the wide faces of each board.
Dimensional lumber: Cut and finished lumber (planed on all four sides) that comes in standardized sizes. The two numbers used to describe a piece of dimensional lumber—say, a 2×4, refer to its standardized width and depth: 2 inches by 4 inches (though those are nominal—not actual—dimensions).
Drywall: A panel that comes in different thicknesses, from ¼ inch to ¾ inch and is made of gypsum plaster covered with heavy paper. Drywall is sometimes referred to as "sheetrock," which is a brand of drywall.
Engineered wood: A man-made wood product generally made from the same hardwoods and softwoods used to manufacture lumber, but mixed with additives like adhesives or treated through chemical or heat processes to produce wood that meets size requirements that are hard to find in nature.
Epoxy: A type of polymer used as an adhesive and as a coating in construction. There are two main types of epoxy adhesives, one-part (or heat-cured) and two-part epoxies.
Glulam: Short for "glue laminated timber," glulam beams offer a unique combination of beauty and strength and according to the Engineered Wood Association, it's stronger than steel.
Hardwood: A wood is classified as a hardwood if the seeds that the tree produces have a coating in the form of a fruit or a shell. The most common species of hardwoods in North America are maple, oak, hickory, birch, cherry, and beech.
Laminated strand lumber (LSL): A high quality engineered wood product that is made of small strips of wood strands that are placed in a dense, angled pattern that is very resistant to weight and torsion.
Laminated veneer lumber (LVL): Made of wood veneers that are compressed together with resins and glues, LVL is a high density engineered wood product used in framing. LVL is very strong, but has only one strength axis because its veneers are stacked with the grain running in the same direction.
Masonry: A type of construction that uses individual units (such as bricks) to build structures that are bound together by mortar. The strongest and most commonly used masonry units are concrete blocks. In combination with reinforced concrete, masonry can support multi-story buildings.
Medium density fiberboard (MDF): A type of engineered wood made by breaking down hardwood and softwood pieces into fibers which are combined with wax and resin binders and formed into panels by applying high temperatures and pressure.
Oriented strand board (OSB): This type of sheet wood is formed by combining wood strands or flakes with adhesives and then compressing them.
Plywood: A sheet wood manufactured from thin layers (or "plies") or wood veneer that are glued together. They are made by binding resin and wood fiber sheets to form a composite material whose "cross graining" property provides dimensional stability and makes the strength of the panel consistent in all directions.
Sheetrock®: A trademarked brand of drywall that has become synonymous with drywall, much like Kleenex has become the shorthand for tissues and many use the terms drywall and sheetrock interchangeably.
Softwood: A category of wood that comes from trees that produce seeds that don't have a coating, which are dropped to the ground. Examples include cedar, Douglas fir, juniper, redwood, cypress, and larch.
Steel: One of the most commonly used construction materials. It is a metal alloy of iron and carbon and often other alloying material in its composition to make it stronger and more fracture-resistant than iron.
Stone: The longest lasting building material available and has been in use in construction for thousands of years. Examples include slate, marble, and granite.
Wood glue: A type of PVA (polyvinyl acetate) adhesive that is especially suited to joining wood.