8 Types of Shower Doors
Apr 26, 2022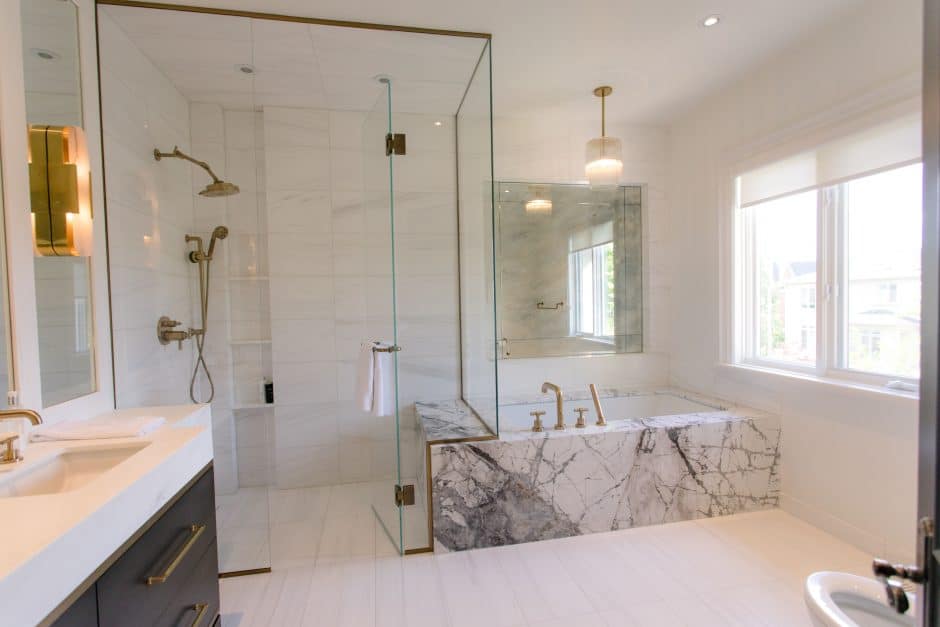 Shower doors are a huge part of a bathroom's overall design and feel. While flooring choices, countertops, and fixtures might seem most important, choosing the right shower door can make or break the design. Luckily, there are a lot of different types of shower doors for homeowners and designers to choose from.
These fixtures aren't just for style, though. In some cases, choosing a shower door comes down to the room's layout, the shower's function, and more. This guide to the types of shower doors should cover it all.
8 Types of shower doors
Like most bathroom staples, glass shower doors come in a variety of types and styles. From how they mount and open to the type of shower glass used, there are a lot of options. The following eight types of shower doors are the most common.
Keep in mind that the following are just the styles of doors and that they're all available with different types of glass, including:
Clear glass
Frosted glass
Tinted glass
All modern glass shower doors use tempered glass which is strong but also breaks into tiny pieces rather than large shards that can be dangerous.
Bypass shower doors
Bypass shower doors, also known as sliding doors, are some of the most common types of shower doors. They consist of two or three glass panels that slide back and forth in tracks, and the panels are able to slide or bypass each other. Sliding the doors to one side or the other provides access to the shower, operating similarly to sliding closet doors.
Since the panels ride in mounted tracks and slide past each other, bypass shower doors don't take up any additional space in the bathroom when opened. This makes them ideal for large stand-alone showers and bathtubs. However, for smaller showers, they won't open enough to provide access to the shower.
Hinged shower doors
Hinged shower doors operate similarly to most other types of doors in a home. They have two hinges mounted to the wall or a glass panel, allowing the door to swing out and provide access to the shower. The hinges can be mounted at nearly any height, allowing users to choose how high off the ground they'd like their shower door to sit.
In most cases, hinged shower doors swing into the room. This requires some floor space in front of the shower so they're not ideal for small bathrooms. However, this design does make them useful for smaller showers that can't utilize sliding bypass doors.
Pivot shower doors
Similar to hinged doors, pivot doors swing open and closed. But, rather than swinging back and forth on hinges, they sit on a floor-mounted pivot with a top-mounted catch holding them in a vertical position. The pivot can be all the way to the left or right of the door, allowing it to operate like a typical door, or in the middle, creating a revolving door.
In most cases, these doors can swing both in and out, allowing for a bit more freedom of movement than a hinged door. For this reason, they're more suitable for smaller bathrooms than hinged doors, but they're often more expensive.
Folding shower doors
Similar to bifold closet doors, folding shower doors are fixed to the wall on one side while the rest of the door slides in a track. They typically consist of two glass panels with two sets of hinges: one set of hinges attaching the fixed panel to the wall, and the other set of hinges between the panels. When the door opens, the two panels fold onto each other and slide to one side or the other.
Once open, folding shower doors usually provide complete access to the shower while taking up half the floor space of a hinged or pivot door. The additional hinges can make them a bit trickier to clean and maintain, but their usefulness in a smaller bathroom might make up for it.