All About Crown Moulding: Styles, Uses, and Materials for Trim in a Home
Feb 03, 2021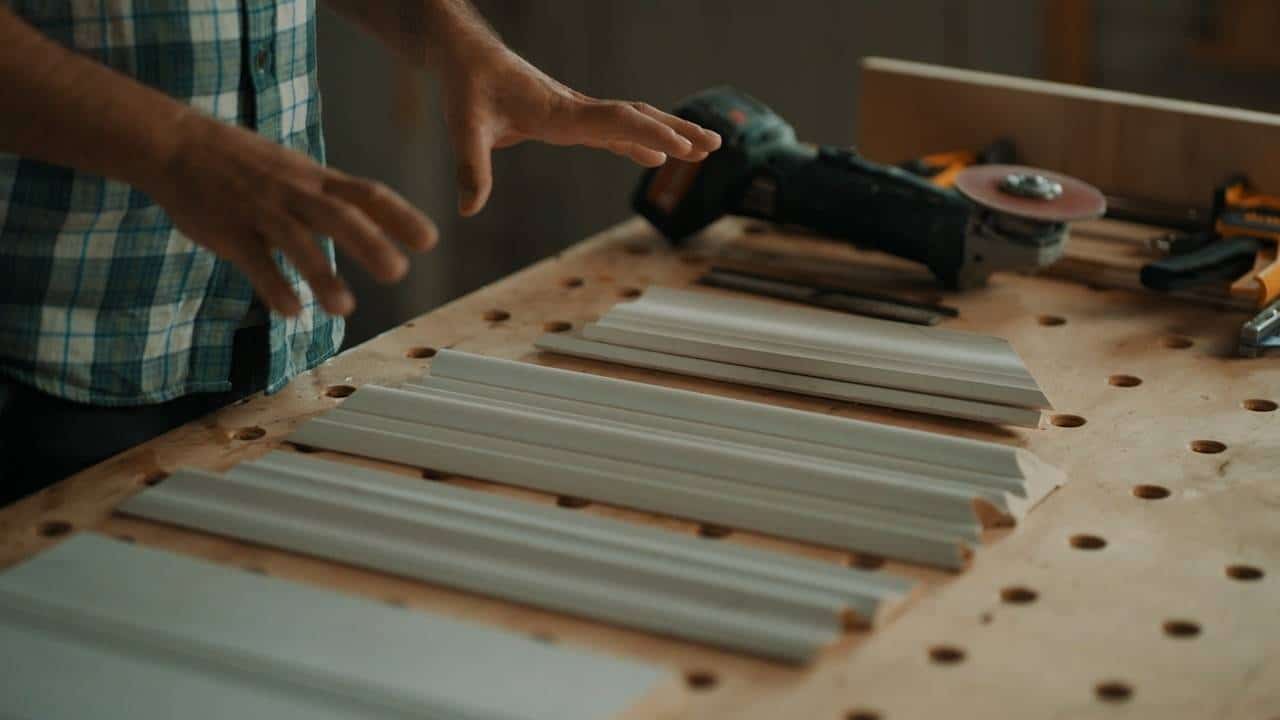 Everyday we spend hours surrounded by trim. It borders ceilings, floors, doors, and windows, but how familiar with it are we? There are several different types of trim that all serve a unique aesthetic and functional purposes. One of the main types of moulding is crown moulding, which is a category all of its own.
Usually installed at an angle, crown moulding is used to disguise the transition between walls and ceilings. It is a decorative moulding that does more than covering the right angle where the wall meets the ceiling. It adds architectural character to a room; it can draw the eye up, giving height; or it can even become its own focal point, if it is intricately designed.
Crown mouldings are made in a variety of materials, come in many different design styles, and can be used in a multitude of ways.
6 Common uses for moulding in a home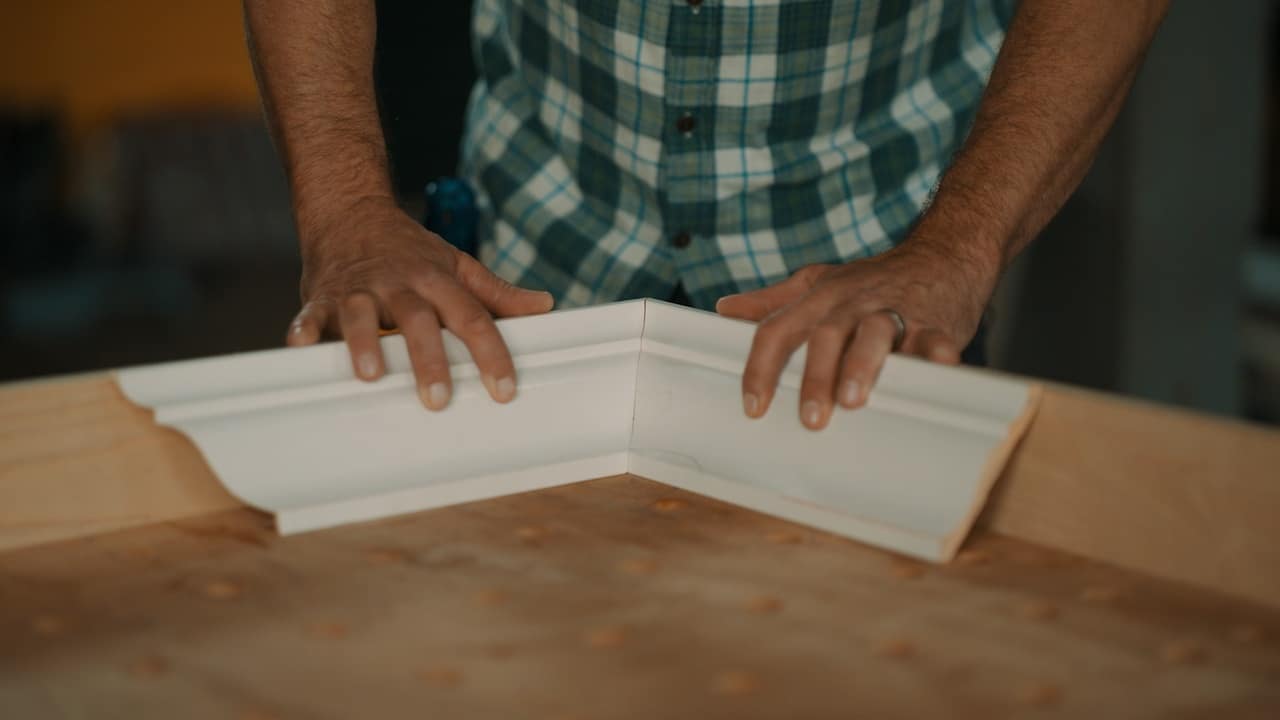 The traditional use of crown moulding is to transition the wall to the ceiling. It serves the functional purpose of hiding gaps and irregularities in a buildings structure while also adding an aesthetic appeal and consistency.
Crown moulding is not limited to the wall and ceiling joint. Its ornate and intricate designs combined with its functionality give it versatility. Here are seven other moulding ideas and uses for trim:
Chair railing. This moulding is used both for aesthetics and protection. Originally, this moulding was placed at chair height to shield the walls from furniture scuffing. It can also be used only for cosmetic purposes, helping to transition from two different types of wall surfaces.
Batten. Batten molding is rectangular trim used to hide the bridge between two wall panels. It can be used horizontally or vertically and is typically spaced one to two feet apart.
Panel. Panel molding serves the same function as batten, but is more decorative. It comes in various styles and designs.
Picture rail and framing. Moulding can be used to create a picture rail to allow artwork to hang with hooks instead of damaging the walls with nails. It can also be used to add ornate and detailed framework to canvases or further define a focal point on a wall.
Casing. Casing is trim used on door or window frames to hide wall gaps. Crown casing can be used to have a dramatic effect on a room feel and more detailed designs can help signify a transition in room aesthetic.
Wire hiding. The angled application of crown moulding makes it a natural place to hide wires and clean up a room with a lot of electronics or appliances.
Shelving and cabinetry. Moulding can also be applied as accents to help finish off the top space of cabinets or continue a motif through bookshelves and mantels. If shelves and cabinets feel plain, the addition of detailed moulding can improve the design.
Styles of crown moulding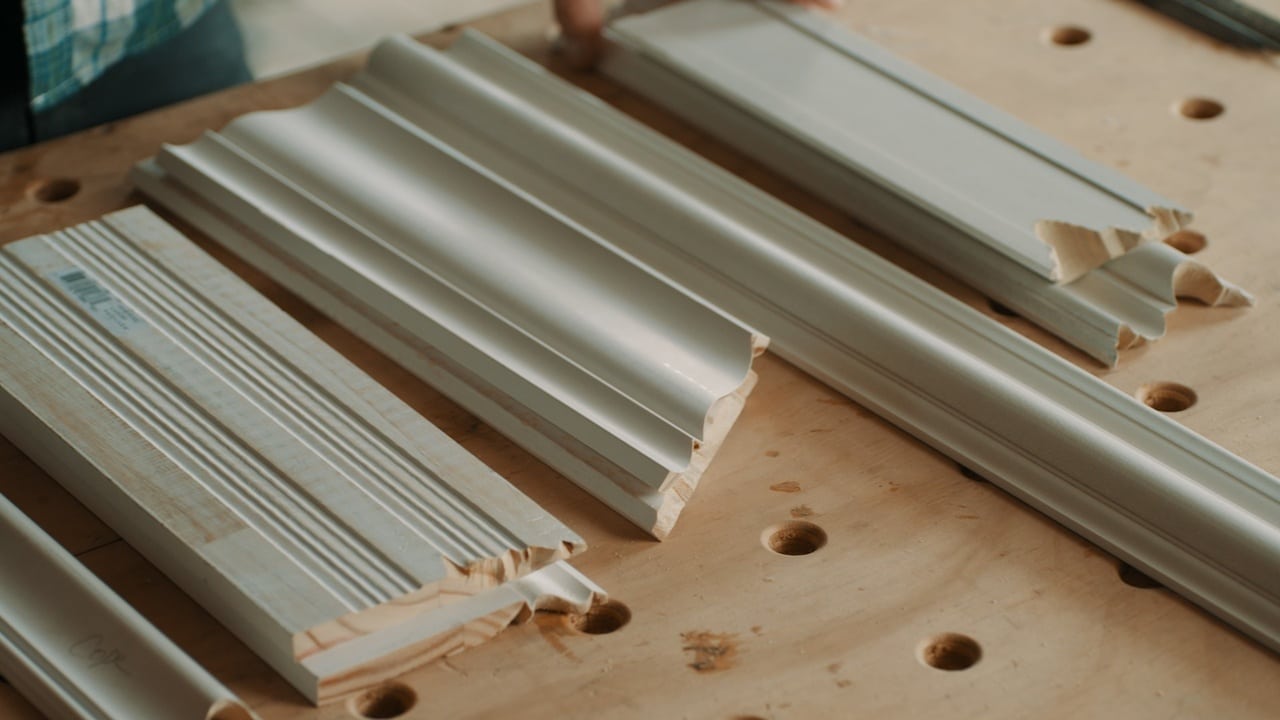 There are many different styles or types of crown mouldings. These profiles range from simple to elaborate and ornate. Different moulding styles can also be mixed and stacked together to complete a design.
Some common crown moulding styles include: