Complete Guide to a Career in Construction Engineering
Jul 03, 2020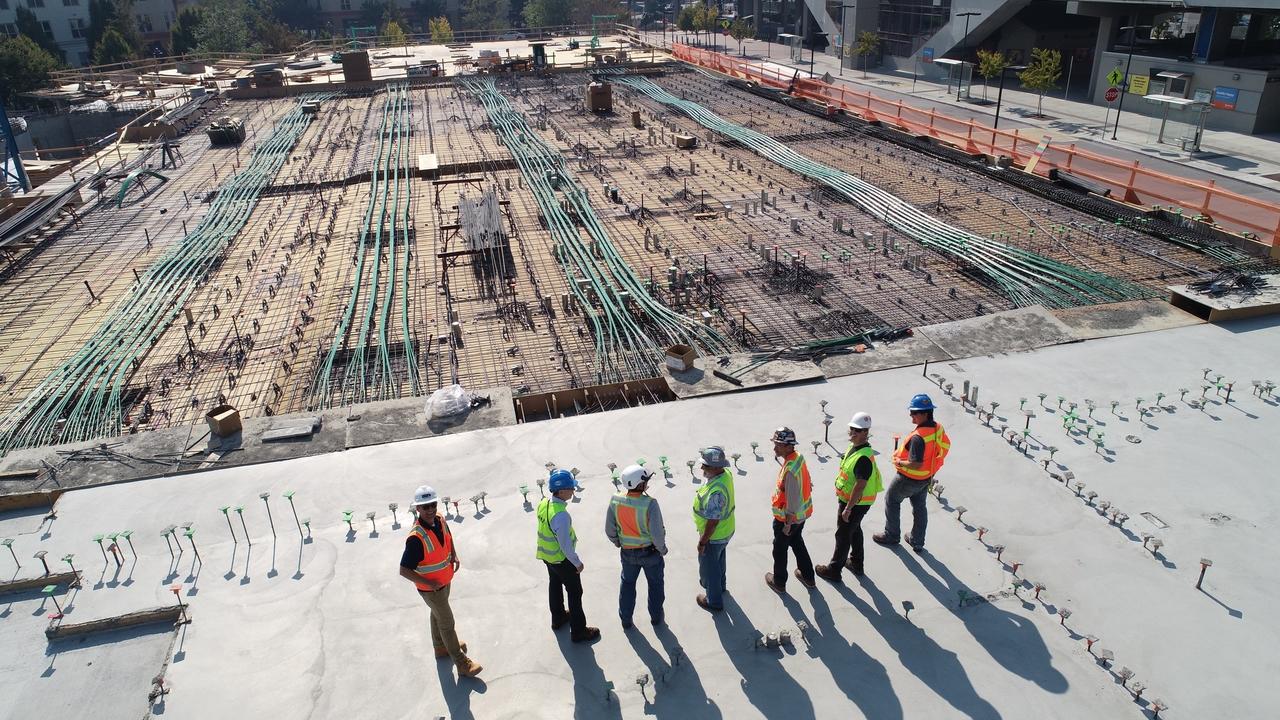 Construction Engineering and Management (CEM) is a field for those who think big, and want to build big too. If you've ever wondered about how the country's biggest buildings, airports, stadiums, highways, bridges, and dams are constructed, the short answer is thanks to those working in CEM.
The field of CEM covers a variety of roles in the construction industry. For some a career in CEM may mean working as a general contractor, overseeing a construction project broadly, while others choose to specialize in a specific area such as mechanical and electrical work. You may choose to work in a project management role for an owner or developer who is remaking the skylines of America's cities or for companies in energy exploration and development—like oil and gas or renewable energies.
CEM is not only varied in terms of employers and sectors of the economy, but also in terms of the skills it requires: engineering, design, management, and knowledge of local buildings codes and other regulations.
4 Common CEM career paths
1. Civil engineer
The country's infrastructure projects and systems are designed and maintained by civil engineers, who build (and rebuild) as well as maintain airports, other large buildings, roads, dams, and other essential elements of the country's infrastructure.
Typically a bachelor's degree in civil engineering or a related area of study is a prerequisite for most jobs, while more senior positions may also require an advanced degree. It's also possible to become an engineer after years working up the ladder from construction worker to drafter to engineer, but this path is less common.
Many civil engineers are licensed, though requirements vary by state.
2. Construction engineer
The related career of construction engineer tends to focus more on the on-site engineering management of projects, while civil engineers are often more concerned with the larger design and infrastructure aspects. In some cases, a construction engineer will manage others who are working on the site.
A bachelor's degree in construction engineering or a related field is expected for many openings.
3. Construction manager
Coordinating all the phases and subcontractors of the construction process, from breaking ground to project delivery, is a complicated task, and it falls to construction managers to do it. Combining designing, planning, and management skills, construction managers are key to the success of projects.
As with many CEM positions, a bachelor's degree in a related field is often (but not always) expected, but on-the-job experience can be more important than degrees when it comes to advancing in the field. It's a career path that appeals to those who have excellent communication skills and thrive as leaders, assuring that the efforts of everyone working on a construction project lead to a common goal.
4. Building services engineer
Under the umbrella of CEM, careers in building services include project engineers who focus on various mechanical aspects of the construction or site. They may oversee heat and cooling, lighting, acoustics, or other aspects of building design that are typically left to specialists. These are areas that are rapidly changing and heading in interesting directions thanks to new technology and the adoption of green practices and renewable energy systems.
Licensing requirements for civil engineers and construction managers
Most states have licensing requirements for engineers, and these requirements vary from state to state. In general, the process of becoming a professional engineer (PE) is as follows:
Earn a four-year degree in engineering from an accredited engineering program.
Pass the Fundamentals of Engineering (FE) exam
Complete four years of progressive engineering experience under a PE (most states)
Pass the Principles and Practice of Engineering (PE) exam
State-specific educational requirements. For example, Texas has a minimum requirement of 8 hours of higher math courses which applies even to graduates of four-year accredited programs. California has a separate seismic design exam that all applicants must pass. Some 40 states have continuing education requirements that must be completed each year to maintain a license.
While it is a commitment to get a PE license, it comes with many benefits including the ability to sign, stamp, and submit drawings, and to open your own business. As a general rule, licensed engineers can expect to earn more than unlicensed ones.
That said, there are many positions in civil engineering that do not require being licensed—technicians, associates, draftsmen, surveyors, and project coordinators—and many people in the field choose not to pursue getting a license. Many employers and clients are concerned with on-the-job experience and initiative, even though a licensed engineer will need to stamp drawings.
Average salaries for civil engineers and construction managers
According to the Bureau of Labor Statistics (BLS) and its salaries for careers in construction, the median salary for a civil engineer is $87,060 (2019). Construction managers earn a median salary of $95,260. It is also an area where the BLS forecasts higher than average growth in terms of employment (at 10 percent) over the next decade.
MT Copeland offers video-based online classes that give you a foundation in construction fundamentals with real-world applications. Classes include professionally produced videos taught by practicing craftspeople, and supplementary downloads like quizzes, blueprints, and other materials to help you master the skills.