What to Know to When Starting a Construction Business
Nov 10, 2021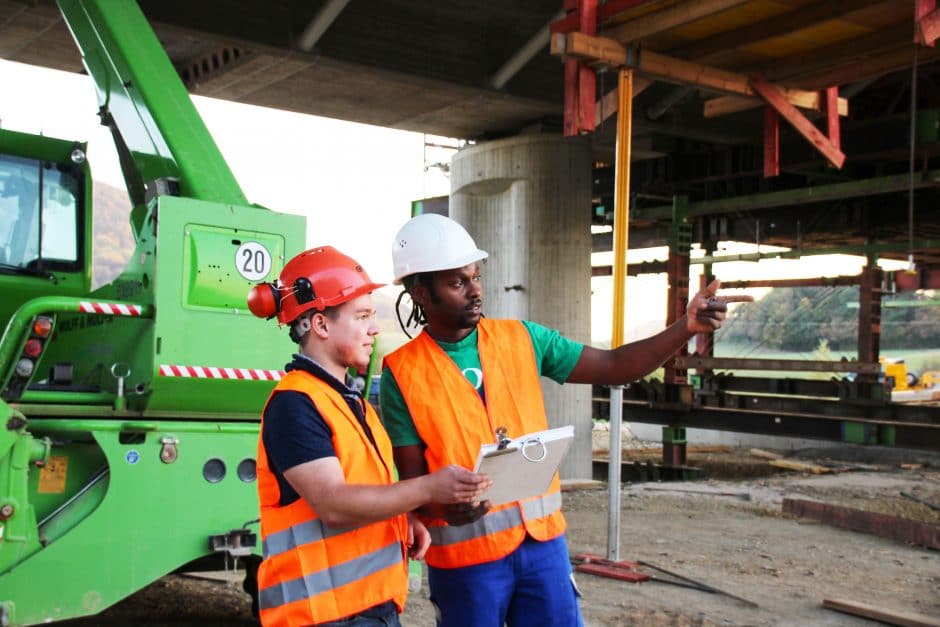 Starting a new business is an exciting prospect—especially in the construction industry, which is facing much pent-up demand. The recent passage of President Joe Biden's more than $1 trillion infrastructure plan has also injected new excitement into the industry.
The overall construction industry is expected to grow by 3.7% in 2022. Despite material shortages and rising prices, the residential housing market has been booming. Single-family residential construction saw a 9% increase in 2021. And many homebuilders expect that supply chain issues should smooth out by the middle of 2022. On the nonresidential construction side, the American Institute of Architects estimated a 4.6% increase for 2022.
As with any new venture, the best way to set yourself up for success is to put down a strong foundation. That means taking time to create a solid business plan and research the local market. So before you start printing business cards, tackle the steps in this guide to getting your construction company off the ground.
Do your research
Gathering information about who your potential customers might be—and your competitors—will be critical to the success of your business. Start with local construction organizations in your area. Trade and construction associations may offer helpful insights and guidance on local market trends.
Beyond that, here is a list of resources you can use for starting a construction company, including research about the construction industry and your specific target market, too.
Remember: Economic trends influence the outlook for the industry as a whole, so it's important to do your research to avoid costly mistakes such as not preparing for potential labor shortages.
Write a business plan
Writing a business plan is a must for every new business owner. A good business plan will help keep you focused throughout the process of launching your company—especially as demands like raising funds, targeting the market, getting approved for loans, and finding potential customers compete for your attention.
The first element in a business plan is your company structure. You have several options here.
Sole proprietor. This is a company without employees and one person using the company as a pass-through entity, which means that all the income goes to the owner or investor.
Limited Liability Company. This refers to a group of individuals or partnerships.
Franchises. These are companies that license the brand, products, or services of another company are franchises.
Corporations. An S corporation is a smaller company with fewer than 100 members. A C corporation is a large company with 100 or more members.
Beyond corporate structure, make sure your business plan includes these sections:
Executive summary. This important summary should include a table of contents, contextual background of the company, objectives and goals, market opportunity, competitive advantages, and financial highlights.
Business description and structure. This provides an inside look at what your business is, why it's an important addition to the market, why you're in the business, and what you're selling and/or providing. Describe your process and your services, pulling in details from your inventory fulfillment abilities and other operational details, if you can.
Market research and strategies. This is where that research comes in handy. Dig through the intel you've gathered to outline your market analysis and strategy, including forecasts of sales, upcoming project milestones, advertising and PR plans, customer testimonials, and more. Try to answer the question: What makes your business different from the competition?
Management and personnel. This is where people can get to know you. Be sure to include a short biography with your background and expertise and that of any other leaders in your company.
Financial documents. These are the numbers that back up everything you've said thus far. Typical items to include are conservative projections of profit and loss statements, balance sheets, cash flow statements for the future, and more.
And with that, we're on to the next step: registering your business.
Register your business
Things are getting official now! Most states have a site to visit with small business assistance guides and a registration portal.
Start with your county clerk to register a business name and work from there. You'll also need an employer identification number (EIN), which is your federal tax ID to pay taxes, hire employees, open a bank account, and apply for business licenses. That brings us to the IRS, where you can apply online to get your EIN. The IRS also has a new business checklist so you can make sure you're hitting all the important steps of starting your new construction business.
Apply for licenship, permits, and certifications
You'll also need to apply for specific licenses, permits, and certifications for businesses in the construction industry. Check with your state's Contractors' Board and/or your local Department of Labor to make sure you've covered all your bases. The SBA also offers a guide to the federal and state licenses and permits you may need.