What Is the Design-Bid-Build Method in Construction?
Nov 09, 2021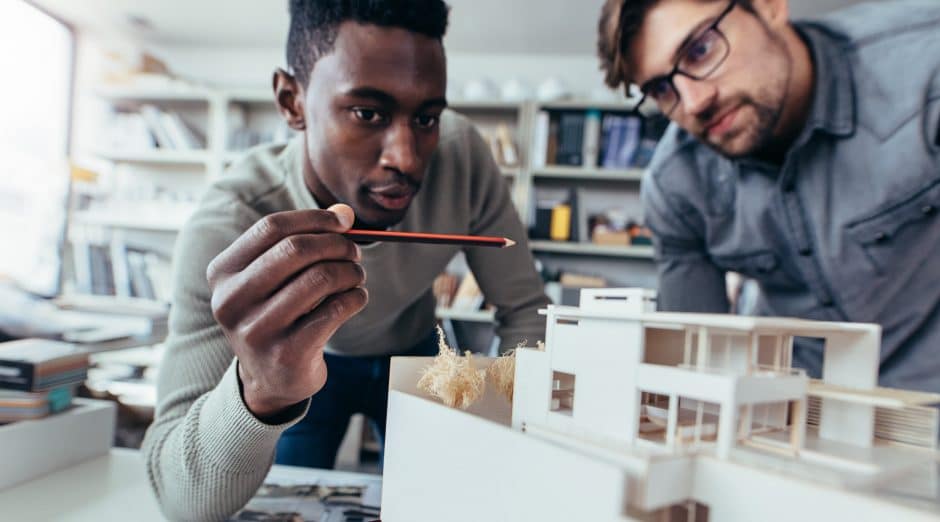 Construction projects require multiple stakeholders working together to achieve the final project. Architects, engineers, and builders must work in tandem to provide the project owner with the right deliverables while staying on time and on budget. One common project delivery method is the design-bid-build approach, which offers a direct path to get from a design on paper to a finished building. For owners without a lot of building experience, the design-bid-build method can be the easiest, most straightforward option available for overseeing the project.
What is the design-bid-build project delivery method?
The design-bid-build method is a linear approach to the design and construction of a building project. A design team works with the project owner to prepare the programming, design the project, and draft the contract documents. Once the design is complete, general contractors bid on the job based on their labor and construction costs, which opens the project up to market competition (and which theoretically lowers construction costs).
There are three parties in a design-bid-build project: the owner, the consultant, and the contractor or builder. The owner requesting the project—whether it's a hotel, school, or something else entirely—has a set budget and the responsibility to make sure the project goals are met without overspending.
The owner has a direct contract with the consultant, who is usually an architect or engineer. This person acts as the owner's representative throughout the construction project, although they have no contract with the builder. Instead, they create a separate, second-stage contract between the owner and the builder, which could either be a construction management firm or a general contractor. All three parties need to work together for the project to be successful, particularly in terms of quality assurance and payment applications.
The 3 stages of the design-bid-build process
There are three distinct stages of the design-bid-build process. There's no overlap to these stages—the next stage can only begin once the previous stage is complete.
1. Design stage
The first step in the design-bid-build method is for the owner to contract with a design consultant, who is usually an architect or an engineer. The consultant creates the complete design documents that meet the owner's needs for the project, including aesthetic and design considerations, square footage specifications, and overall building cost. The design documents typically include a site plan, plus schematics for electrical, plumbing, mechanical elements of the building, though this depends on the type of building and project. There may be back and forth between the owner and the consultant before they finalize the design draft for the bid stage.