How To Become a Contractor: Career Path, Salary, and Professional Tips from Builder Jordan Smith
Jul 02, 2020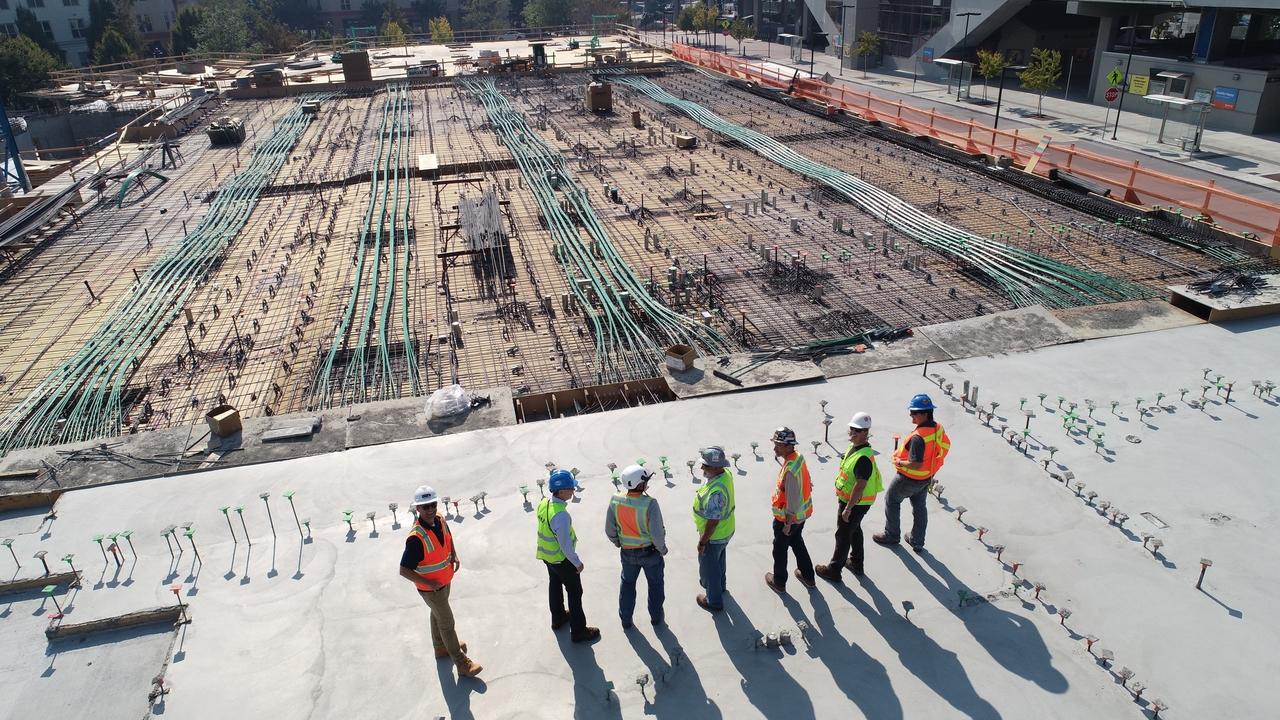 The construction industry is incredibly exciting for those who are ambitious, entrepreneurial, and eager to see the fruit of their work in the real world. Job growth in construction is expected to be significantly above average in the near future, thanks to a significant gap between the number of workers employed in the sector and the need for them. The Bureau of Labor Statistics forecasts that employment within construction will grow by 10 percent over the next decade—and that's coming on top of steady growth that started around 2010.
Demand from both the public and private sectors fuels the construction industry. The United States must upgrade or replace aging infrastructural buildings, and incorporate the latest advances in construction materials and technology into existing buildings. The COVID-19 pandemic—while forcing a pause in the global economy—may also lead to new streams of construction work, as commercial and residential real estate will need to adapt to new realities. The constantly evolving preferences of American homeowners also assure a steady supply of work, both building new houses and adapting older ones.
Among the different roles in the construction industry, general contractors are central to turning plans into completed projects. They oversee construction sites with responsibilities (alongside the architect) for the building schedule, coordinating with subcontractors such as MEP engineers, and managing the site's crews.
How to become a general contractor
While many building contractors have bachelor's degrees in related fields (such as engineering or construction management), a degree in construction management is not required for the position—in fact, on-the-job experience is generally valued more than a diploma. Most general contractors learn their trade on site, observing how successful general contractors assure that their projects run smoothly and safely.
A typical career path to becoming a general contractor might look like this:
Get a job as part of a crew on a construction site, and learn about how a building site operates by framing, pouring foundations, putting up siding, and installing windows.
With time—and by demonstrating you are capable and interested in moving up the ladder—you might advance on to a role within a construction company that includes coordinating with subcontractors or supervising the crew on some tasks. You'll come to develop relationships with the best subcontractors in your area and learn the fastest ways to get building permits from your local authorities.
When the day comes to take on the lead role on a site, as the project manager who coordinates everything, you'll be prepared for the challenge and can confidently sign deals for your own projects. At this point, you can also launch your own contracting business as a general contractor.
As professional builder Jordan Smith explains, the path to becoming a general contractor can begin with simply demonstrating initiative.
"If you're not currently working in the trades, but you're looking at making that transition into becoming a tradesman in residential construction, and you're looking to get a job," he says, "my highest recommendation is go out, talk to builders on their projects. You're going to be able to look over the project manager's shoulder and see how the prints relate to an actual build. You're going to be able to learn a ton."
What does it take to be a successful general contractor?
Organizational skills. The general contractor's principal role is to oversee the site and keep track of every detail of construction. You'll need to assure that the crews and contractors have the materials they need, that they and subcontractors are paid on time, and that you can respond quickly to the inevitable surprises, from discovering an unexpected pipe to a tropical storm delaying work.
Communication skills. It's not enough that you have a plan, to be a successful contractor you need to communicate it to your crew and subcontractors. As the leader of the site's team, you'll have to make sure that all the other players understand what is expected of them.
Construction knowledge. While you will have architectural prints and structural plans to follow, you'll be a better general contractor the more you understand about construction materials and how buildings are built. Architects and engineers are not perfect, and a general contractor who can identify a problem and propose a solution is invaluable. One way to begin building your knowledge of construction starting today is with Jordan Smith's Introduction to Reading Blueprints course which will provide you with an essential and basic skill expect of all contractors, being able to quickly make sense of architectural plans. You can also educate yourself by reading about the construction industry. Feedspot's list of the top 75 construction blogs is a great place to start.
Specialized mechanical expertise. With many buildings, subcontractors will likely install air conditioning and heating, acoustical features, solar panels, and other similar systems. The better you understand these different areas, however, the more you can contribute to the project.
Legal knowledge. While the requirements for contractors do not include being fluent in every detail of building codes—architects are responsible for assuring that the building is designed to comply with all federal, state, and local construction regulations—general contractors must run a site that complies with all safety regulations. It is also the general contractors' responsibility to schedule inspections to assure that construction projects have been built following the approved drawings.
On the job experience. Key to being a successful contractor is years on the job, learning how to work with electricians, plumbers, and other subcontractors; the best ways to communicate with clients; and managing crews. Being curious and observing what works and what doesn't will pay off when you step up to the general contractor role. Unlike some areas of construction, becoming a general contractor does not require any specific degrees. Many general contractors learn everything they know on construction sites.
Licensing requirements for general contractors
In the U.S., individual states—not the federal government—set license requirements for contractors and the rules vary from state to state. While most require contractor licenses, there are many that do not (among them Florida and New York). Note though that even in states where general contractors don't need to be licensed, some subcontractors working on, say, electrical or plumbing may need to take a licensing exam and then be licensed.