How to Read a Tape Measure
Sep 17, 2020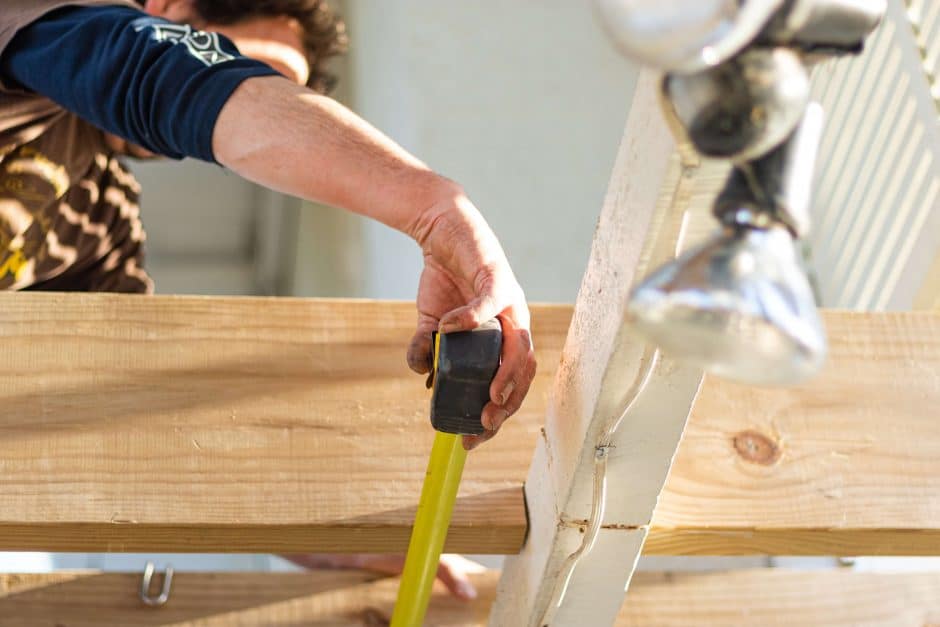 In the building trades, the tape measure is an essential measuring tool that will help you tackle projects both big and small—everything from estimate to build. Getting familiar with the measurements on a tape will also help you work faster and more efficiently. With enough practice, reading a tape measure down to fractions of an inch will become second nature.
Get a complete tutorial on how to use a tape measure like a pro from builder and craftsman Jordan Smith in MT Copeland's Hand Tools online course.
Anatomy of a tape measure
In the US, the standard tape measure will measure in Imperial units—that's feet and inches—while the rest of the world uses metric tape measures to measure in meters and centimeters. No matter which measurement system your measuring tape follows, the basic anatomy of the tool and how to read it remain the same.
Body or case
This is the housing that holds the coiled tape. It can be either plastic or metal, lightweight or more heavy duty based on the job type or your preference as a builder. Most tape measures will have a belt hook on one side of the body or case that allows you to affix your tape measure to your toolbelt or waistband for easy access.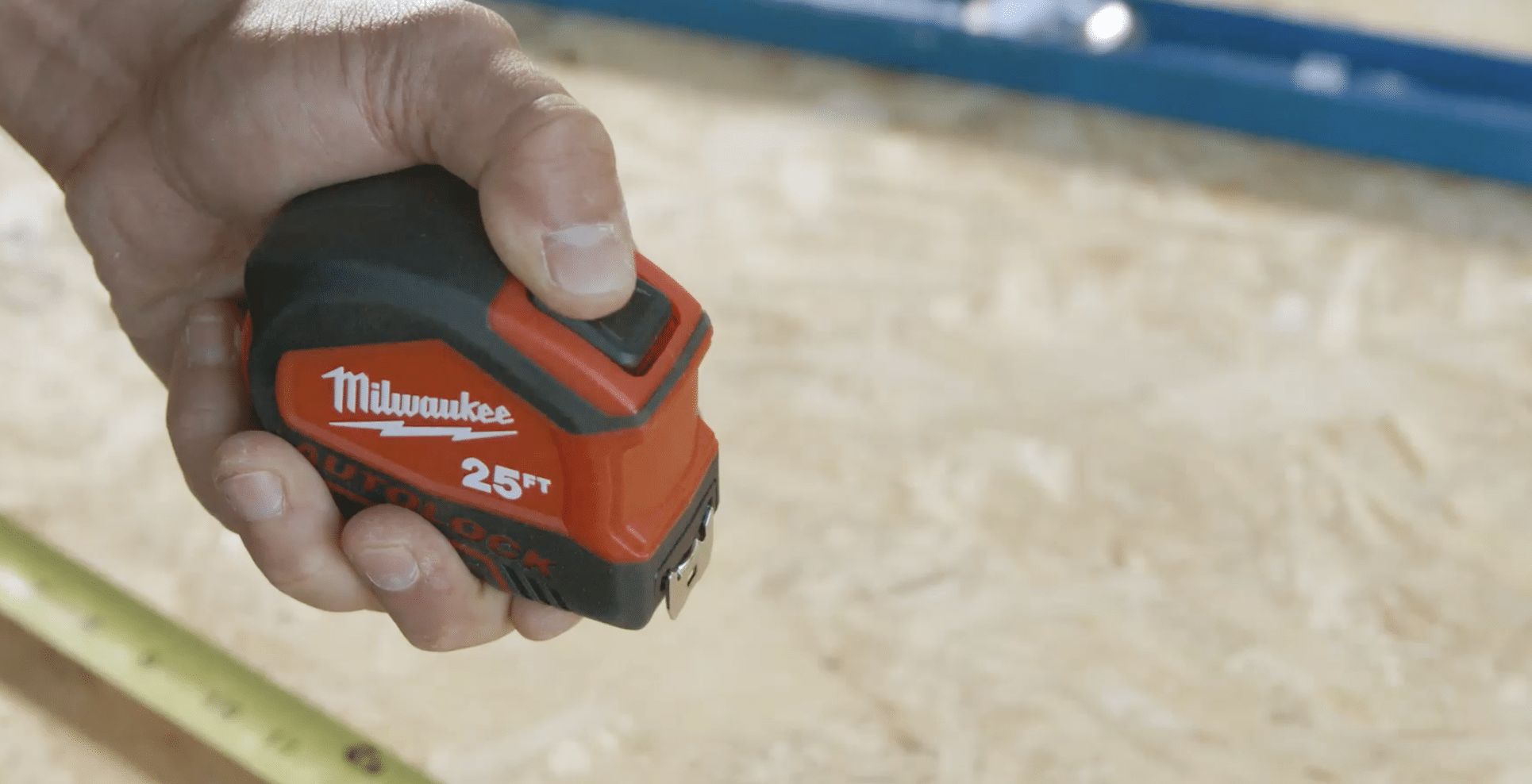 Lock
On a retractable tape measure, this is the lock that you can engage with your thumb to stop the tape from retracting back into the body while you mark down your measurement. When you release it, the tape will coil back into the body.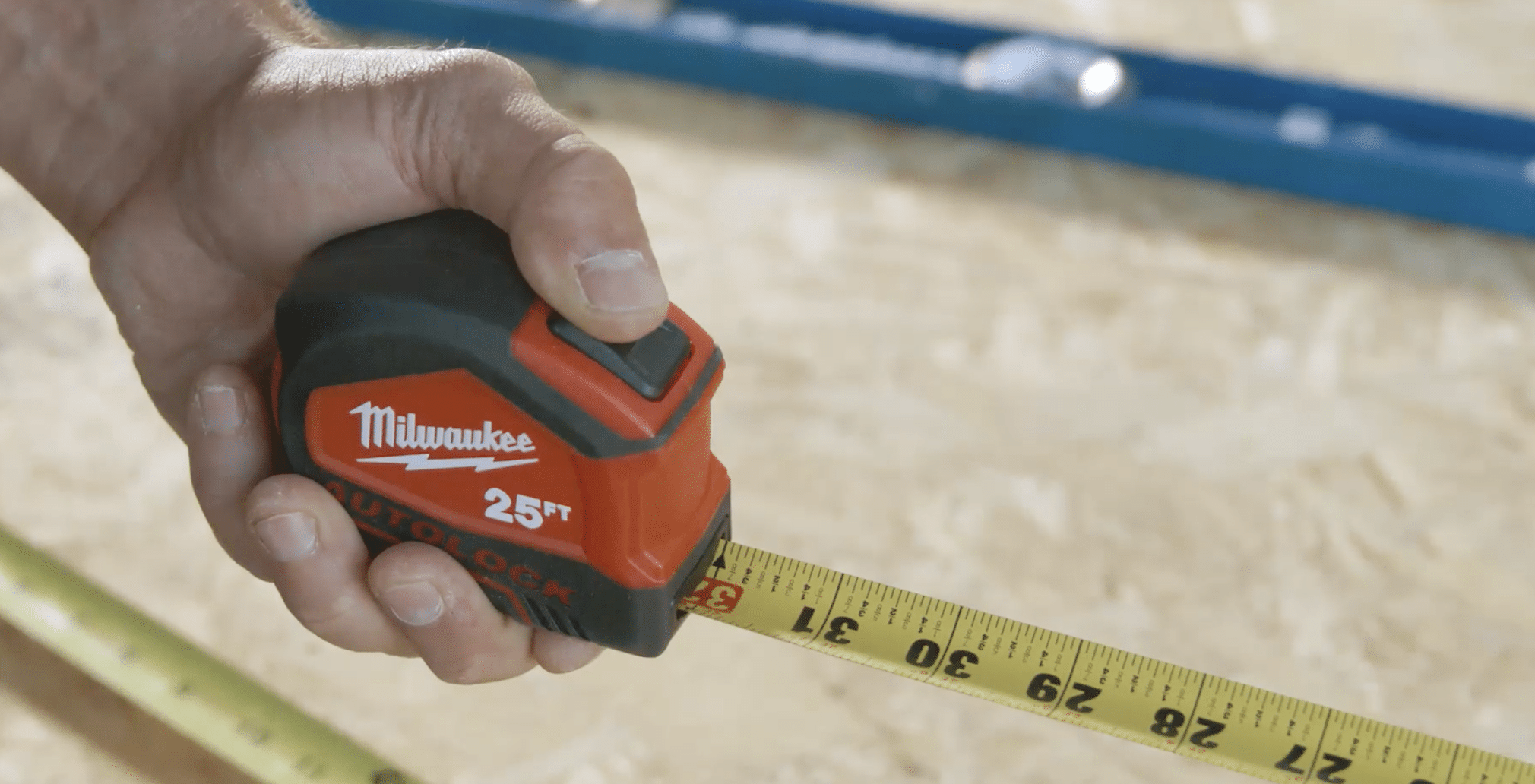 Tape
Typically yellow and sometimes white, this is the metal tape with graduation marks that measure feet, inches, and fractions of an inch. Stiffer tape will be able to reach a longer distance further without collapsing or buckling. The further the length of the tape can reach, the longer its "standout." Longer lengths are for larger scale builds and shorter lengths are for finer work like furniture building and detailed, smaller cuts.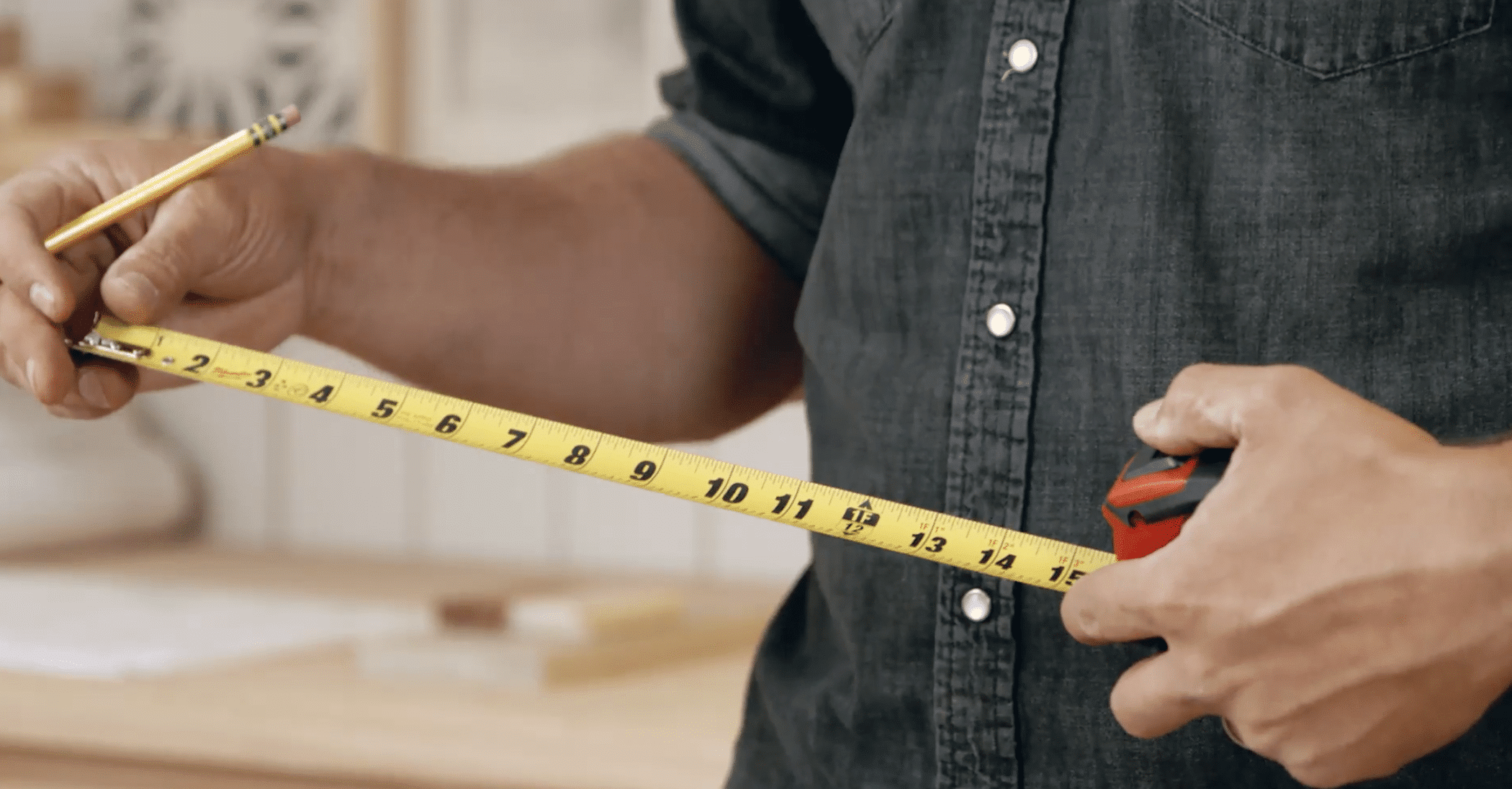 Pull tab
This is the metal hook on the end of the tape that allows you to pull the tape out and that makes it easier to hook on the end of a surface like a piece of lumber, or press up against a surface like a wall. It is intentionally left slightly loose on the end of the tape by the manufacturer so that you can get an exact measurement whether you are measuring from the inside or outside of an edge.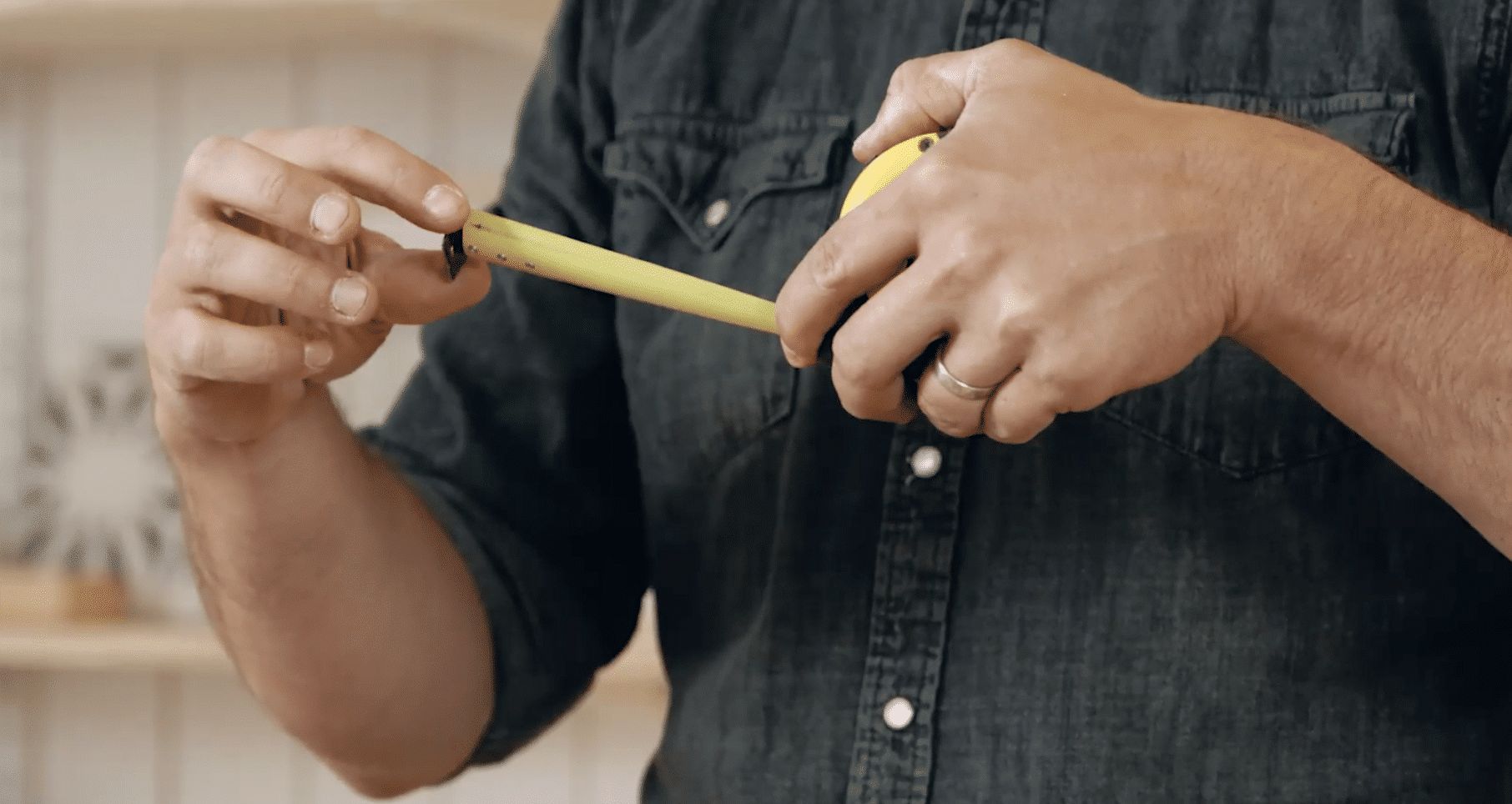 Beyond these essential components, different tape measure brands and models will offer an array of additional features, so when choosing a tape measure, you'll also need to consider your own preferences and job type.