6 Essential Tools for Drywall Work
Nov 18, 2021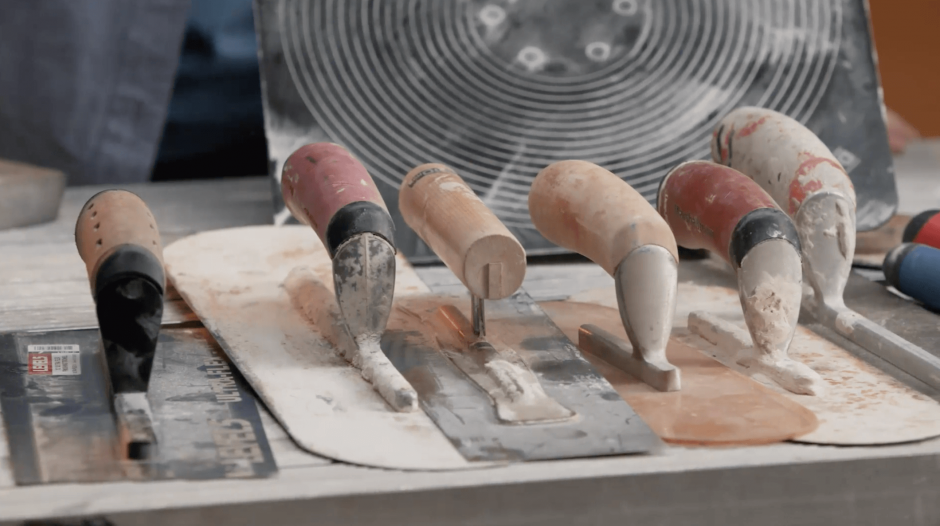 Working with drywall is a multistep process that involves hanging, mudding, taping, and finishing work. Each step requires precision and skill in order to achieve the desired end goal, which is uniformly finished walls and ceilings.
What are the 4 phases of drywall work?
Drywall work usually is done in four phases: hanging, mudding, taping, and coating. Each phase requires practice and patience to achieve a professional look on each wall.
Hanging drywall entails cutting, fitting, and screwing the drywall boards onto the ceiling or wall joists. Achieving precise measurements is essential because drywall boards often need to be custom cut and pieced together to fit a room's dimensions and layout. The drywall boards are like puzzle pieces, and hanging means positioning them together to create sturdy walls and ceilings.
Mudding involves using joint compound to fill in gaps and make the drywall board even. Drywall mud is used throughout the finishing process from patching screws and joints; to acting as an adhesive for tape; to smoothing out the surface to prepare the drywall for paint.
Taping involves covering the gap where two drywall boards meet. During this step, mesh or paper tape is applied with a taping compound to cover any seams or uneven areas. The areas are sealed with another coat of taping mud to give the appearance of clean walls or ceilings.
Coating is the final step in a basic drywall finish. Once the drywall is mudded and taped, several layers of coating mud are applied. After coating, the drywall is ready for paint.
Essential drywall tools
Because drywall work is so involved, there is a seemingly endless list of tools from which to choose. However, there are certain mainstays drywall professionals and DIY-ers turn to time and again, thanks to their versatility and effectiveness.
Drywall knife
Perhaps the most versatile drywall tool, the drywall knife can be used at nearly every stage of the drywall process: mudding, taping, coating, spotting screws during hanging, and mixing powdered muds. Because they are lightweight, small, and easy to maneuver, drywall knives are ideal for smoothing taped corners and getting into those hard-to-reach angles with mud.
Drywall knives come in many different sizes and materials—common sizes include 5-, 10-, and 12-inch, and blade materials include plastic and stainless steel, rounded or square.
Utility knife
Utility knives are most commonly used when preparing drywall for mudding and taping. They can cut drywall boards, shave off excess or fuzzy pieces of paper on the drywall, and "pre-v" butt joints—shave an angle into the corner of the butt joint for a beveled edge. This helps the tape and taping compound settle more easily into the butt joints' gaps, creating a smooth, creaseless finish between drywall boards.
There are many different types of utility knives such as retractable, fixed handles, and flip-up blades. Fixed-handle knives are ideal for cutting drywall boards since they can withstand a lot of pressure.
Drywall gun
Used for installing screws and nails, drywall guns are essential for hanging drywall. They come with special head attachments that create a small dimple around the drywall screws so they can be filled with joint compound easily. Drywall gun heads can also be switched out with automatic nail gun heads, which are ideal for securing the drywall boards to joist beams.
Drywall guns come in corded or cordless versions, the latter of which is especially helpful for moving freely around the room.