What Is a Drywall Butt Joint? How to Tape and Finish Butt Joints
Nov 18, 2021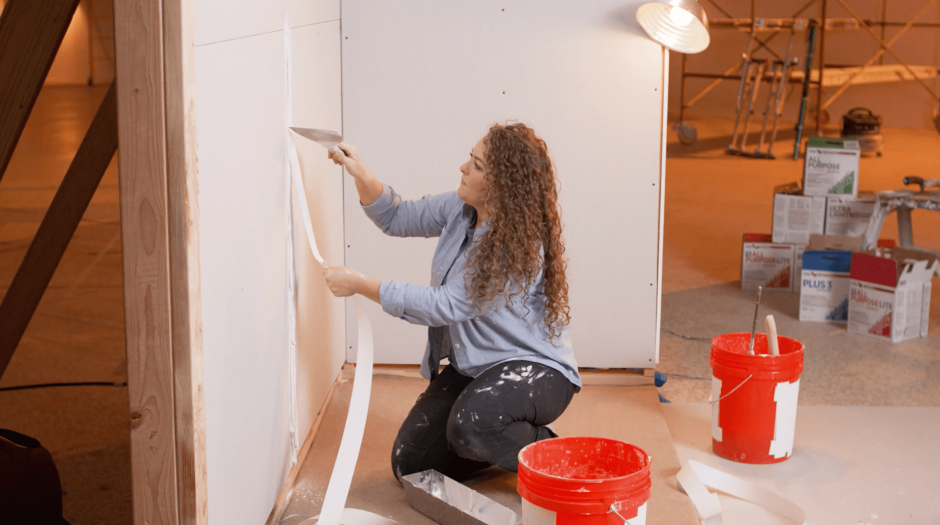 During a drywall installation, drywall sheets are fitted and hung together to make walls and ceilings. Because the most commonly used drywall sheet size measures 4' x 8', it often takes several sheets to cover the length of one ceiling or wall. The area where drywall sheets meet is called a drywall joint, and there are two main types: flats and butts.
What is a drywall butt joint?
A drywall butt joint is an untapered edge between two drywall sheets, which means they have the same level of thickness and join to create a completely flat surface.
On a standard drywall sheet that measures 4' x 8', the drywall is about ½ inch thick. On the 8' end, the drywall sheet gets thinner at the edges. Typically drywall sheets are installed so their tapered edges meet, which provides a space to hold mud. Sometimes, to accommodate a room's dimensions and layout, the drywall needs to be cut and pieced together, which creates a butt joint. Structurally, butt joints are not different from tapered joints; they're just more difficult to mud and tape.
Butt joints vs. flat joints: What's the difference?
The space where two tapered, thin drywall edges meet is called a flat joint. However, despite their name, flats create a subtle dip between drywall boards. Flats are preferred by most drywall finishers because their small dip provides space for joint compound when mudding and taping.
Butt joints, by contrast, require more work to move around their tight seams. They are usually unavoidable on most drywall projects since drywall boards often need to be cut to fit the dimensions of a room. Fortunately, with the right tools, equipment, and a little patience, butt joints can be made to look just as professionally finished as flat joints.