The 3 Best Tape Measures According to Professional Builder Jordan Smith
Sep 17, 2020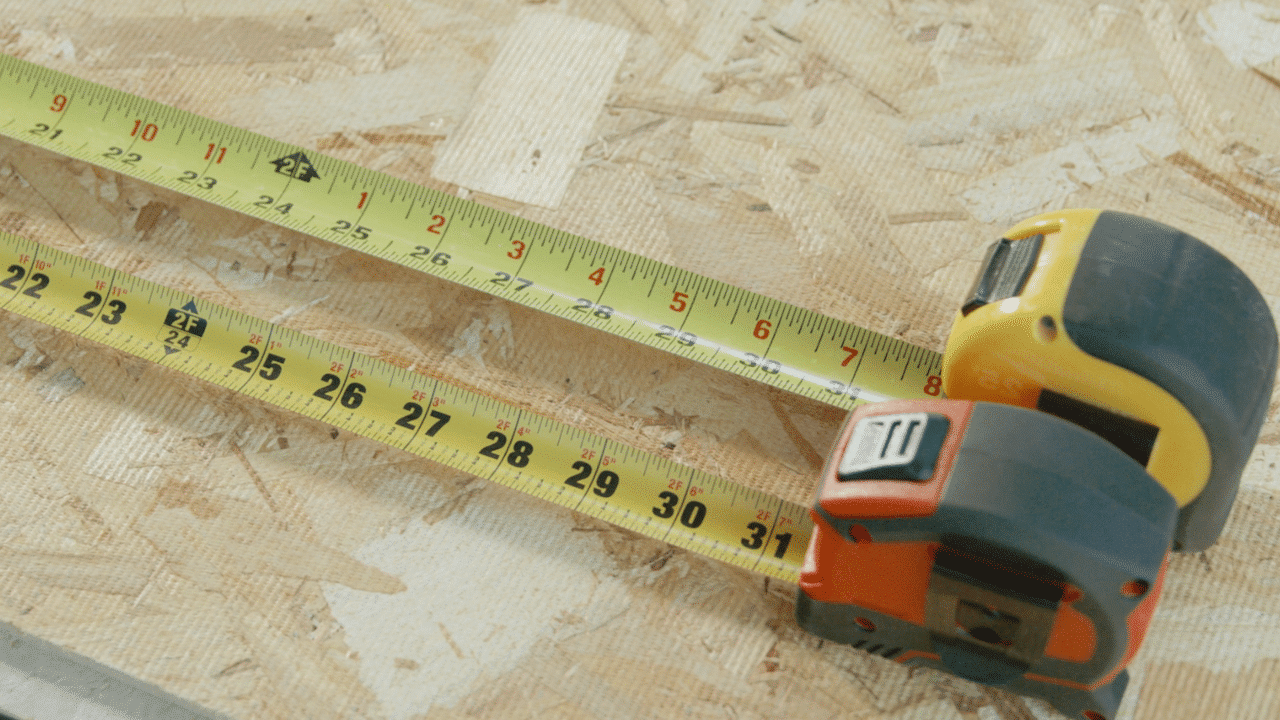 Whether you are doing general construction work, framing, or even finer work like finish carpentry, measuring tools are an essential part of your toolbox. But the tool you'll reach for the most is the tape measure.
"If there's one tool that you use all the time—every single day—as a contractor, it's going to be the tape measure. When you measure a remodel and you're giving a quote, you use a tape measure. When you're cutting lumber, you use a tape measure. You use a tape measure for absolutely every part of the building process—from estimate all the way through the final punch list." – Jordan Smith
When choosing a tape measure, there are some must-have features you should look for, but you'll also need to consider your own preferences and job type.
5 Must-Have Tape Measure Features
Some tape measure features are non-negotiable, like a good standout length, solid body, and durable tape. Make sure that whatever tape measure you buy includes these essential features.
At least 25 feet long: 25-foot tapes can do just about any job. Look for a tape that is at least this length if you are working in general construction. If you need to do long distance measurements, opt for an open reel style tape. For finish carpentry, 16 feet is typically plenty of length.
Tough tape: The metal tape, also called the "blade," is going to get heavy use—much more than it would at home for DIY projects—so it needs a tough coating. A mylar polyester film coating is fine (and often less expensive) but a nylon coating is better and will last much longer. If it doesn't have any strength coating, don't buy it.
Standout: The further length of the tape can reach without breaking its straight line, the longer its standout. This means you can take more accurate measurements without needing someone on the other end. Wider blades will generally have a longer standout, while narrow blades will have a shorter standout and are better for smaller measurements.
Durable case: It's inevitable, you are going to drop your tape measure, possibly from a significant height. Get a tape whose case is built to be dropped.
Easy to read: You should be able to see clear markings that allow you to take measurements down quickly and accurately. Tapes can come with double sided markings for easy reading, center marks, stud marks, or fractions of an inch marked for those who prefer the visual.
A tape measure is only one of the essential tools you'll need on a construction site. Learn more about the most important construction tools—and how to use them safely—in MT Copeland's online class, taught by professional builder and craftsman Jordan Smith.
The Top Three Best Tape Measures, According to Professional Builder Jordan Smith
The best tape measure for you will depend on a few personal preferences and the job type you do most frequently. Jordan's top three tape measures have all of the non-negotiables and maintain their standing as industry favorites year after year.

Best for General Construction, With Auto Lock
The Stanley FatMax 30 is the modern classic professional's tape measure. It's a tougher version of the popular Stanley Powerlock but with a wider tape and therefore a larger standout. The auto lock feature means that the tape will automatically stay in place when extended without having to push any lock buttons.