What Are Rainscreens?
Jan 31, 2022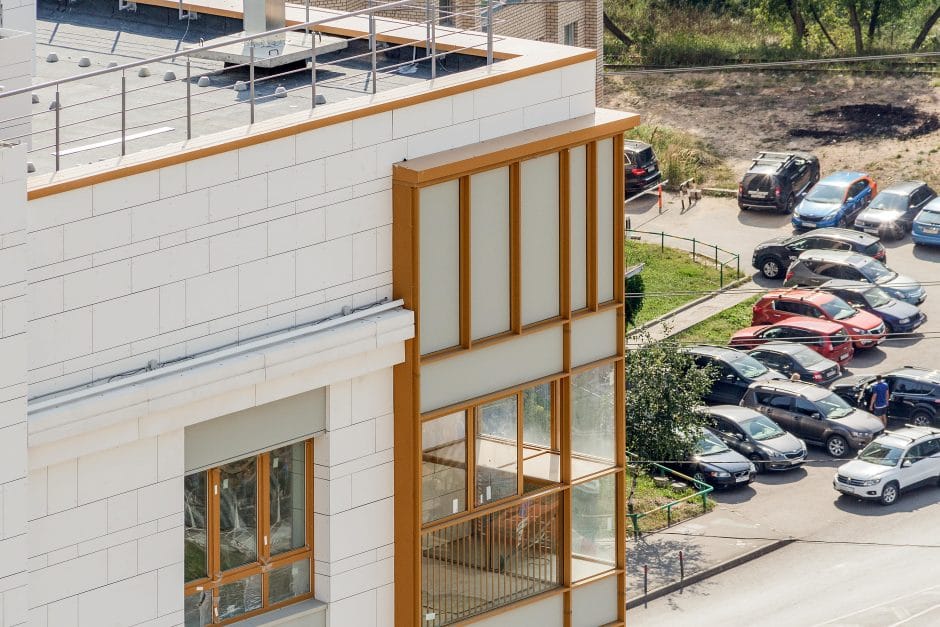 The cost and effort of new construction can easily be spoiled if water penetration promotes rot and mold in your new walls. You can avoid such headaches by constructing a simple but effective rainscreen system as part of your building's exterior walls.
What is a rainscreen?
Rainscreen wall systems protect buildings from bulk water intrusion. They essentially serve as building envelopes, creating a tiny wall cavity that separates a building's wall assembly from the elements. The small air pocket will help wick moisture away from the building and spare it from the damage that ensues when water sits in your walls for weeks and months at a time.
Building rainscreens is part of the overall exterior wall construction. They add almost nothing to the overall footprint of your structure, but they do require a tiny air cavity between their exterior cladding and the main walls of the building. This air space provides exterior insulation, and it also allows moisture to escape from the top and bottom of the structure. You can also have a rainscreen that only lets moisture escape through the bottom, but a gap at both the top and bottom makes the overall system more pressure equalized.
The 5 components that make rainscreens work
A rainscreen serves three primary purposes: It blocks precipitation and wind, it allows moisture to drain away from your exterior walls without penetrating the main wall assembly of your house, and it provides a degree of exterior insulation. They do this by combining five main structural components:
Water-resistant barrier. A WRB is a special moisture-resistant wrap that is sold under brand names like Tyvek, Typar, and Blueskin. They stop water from flooding into your home.
Furring strips. These are thin wood strips that support your rainscreen and provide an air cavity between your WRP and the exterior cladding.
Venting material. Venting material is the principal component of your rainscreen wall system. It attaches to your furring strips and serves as a capillary break to whisk moisture upward or downward and away from your wall assembly. It is manufactured by brands like Owens Corning and Cor-a-Vent.
Exterior cladding: Exterior cladding refers to the exterior wall that is exposed to the elements. It can be made from brick, stone, stucco, and various types of siding (including vinyl, wood, and fiber cement).
Trim: Trim refers to exterior finishes that largely serve an aesthetic purpose, as opposed to a functional one. Some trim, like horizontal and vertical beams, serves both purposes simultaneously.
When rain and snow hit the external cladding of your house, most will be blocked and deflected to the ground. Some moisture may penetrate, and this is where the rainscreen system does its work. The furring strips and venting material beneath that exterior wall will create a very small air cavity that keeps the moisture from settling into your walls and causing long-term rot and mold. Instead, via a mixture of gravity and capillary action, the moisture is funneled either up or down so that it does not sit in your walls, waiting to cause problems down the line.
Advantages of rainscreens
Rainscreens are popular with builders and homeowners for three key reasons.