What Is a Cavity Wall?
Jan 31, 2022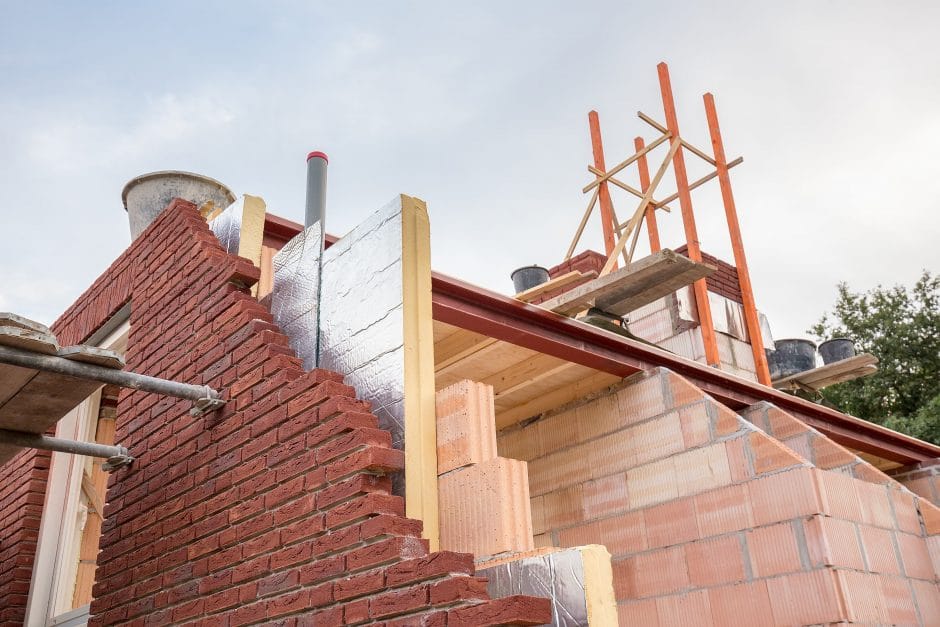 From the outside, most brick, block, or stone structure walls look like one solid piece of construction. However, hiding inside those walls is often a gap, stretching the entire length and height of the wall. This gap isn't an error in the wall's construction or an oversight. In actuality, these cavity walls (the common term for this type of wall with a gap) serve some very important purposes.
What is a cavity wall?
Plainly put, a cavity wall is a masonry structure made up of two separate walls (called leaves) running parallel to each other. These walls are typically known as leaves, and they're tied together with blocks or metal ties. Between those two walls is a gap (usually under 10cm or just under 4 inches).
Cavity walls can be load-bearing or not, allowing for use anywhere in a structure. For situations where a cavity wall might carry a load, the inner wall is typically thicker than the other wall. This allows the inner wall to do most of the work while the outer wall serves more as a facade.
Many older masonry structures, whether they're commercial or residential, utilize cavity wall construction. For modern buildings using this method, the gap is typically filled with cavity wall insulation made from foam or mineral wool. This insulation allows the home or building to retain heating or cooling better using modern insulation materials.
Uses for cavity walls
Cavity walls are most common on external walls, and the gaps within these walls create a bit of a moisture barrier. Since the two walls don't touch, moisture is unable to bridge the gap from the exterior of the building to the interior. This makes cavity walls a viable solution for damp areas where solid walls would wick up moisture and transfer it inside the space.
Air is actually quite good at insulating, as space filled with air prevents thermal bridging. In cavity walls, the only thermal bridges available are the metal ties or brick ties that connect the two walls. If the cavity is sealed tightly, the air serves as thermal insulation that prevents heat loss or gain. In other cases, designers might call for a cavity wall specifically for the ability to add insulation between the two leaves. By itself, a cavity wall provides half the heat flow rate of a solid wall. Adding modern insulating materials between those leaves can only add to the comfort, making this type of wall better suited for colder climates than solid masonry walls.
It's also possible to find cavity walls on the interior of the building, as well. Even in wood-framed structures where wood floors and walls exist, a secondary interior leaf can provide additional structure, support, and insulation.