What Are Window and Door Schedules in Blueprints?
Apr 06, 2021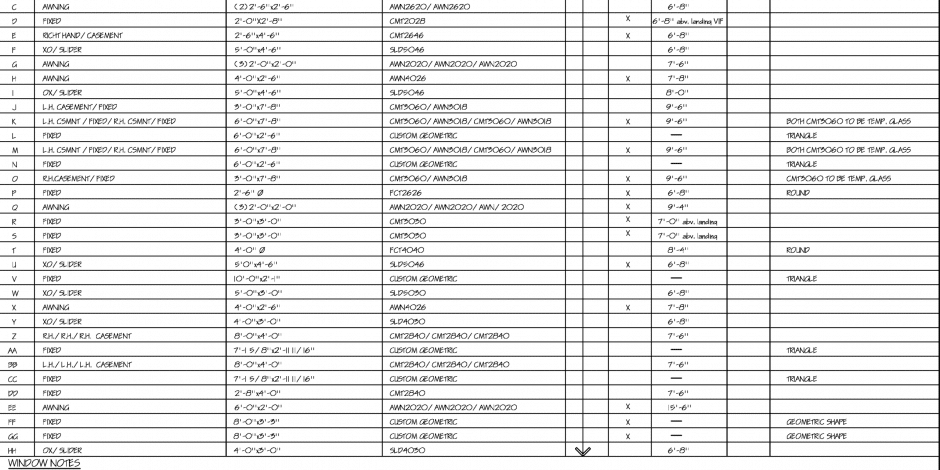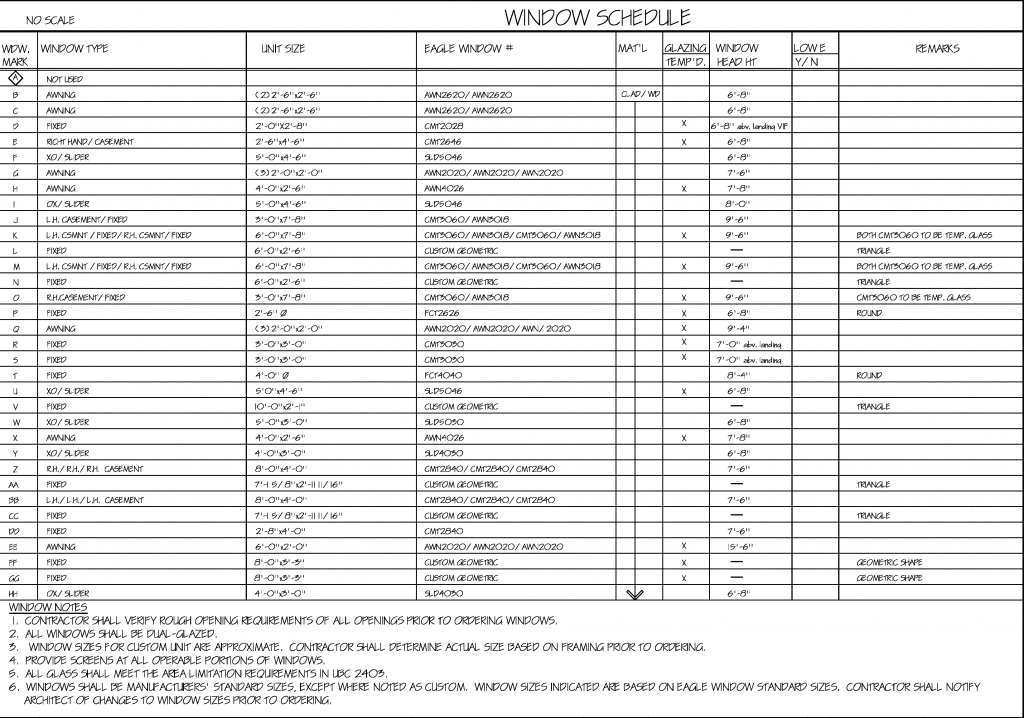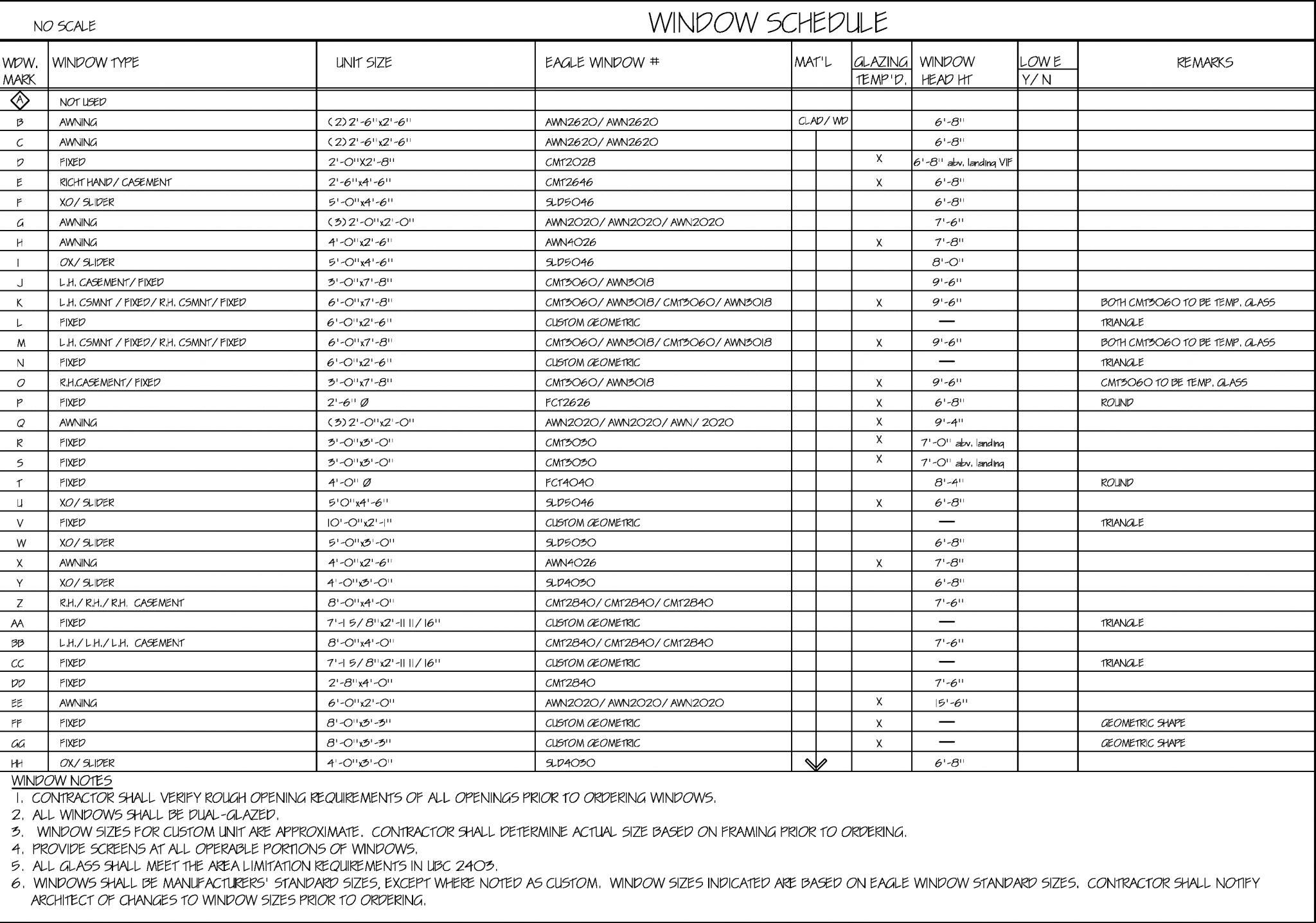 When most of us think of a schedule, what comes to mind first is likely a timetable of events, much like the program for a performance or an itinerary for a vacation. In the context of construction drawings, however, the word often has a different meaning.
Schedules in blueprints are organized supplementary information, typically presented in tables, that go beyond the details that can be found in the construction drawings. If all the information in schedules was included on the drawings, the building plans would be cluttered with notes and be impossible to read.
Window and door schedules provide the additional information that a contractor will need in order to install these items: the different types of windows and doors to be used in a building, their locations, and the hardware and finishes to be used with each of them. (There are often separate hardware and finish schedules as well as fixtures and equipment schedules.)
Door Schedules
This is what a typical door schedule looks like: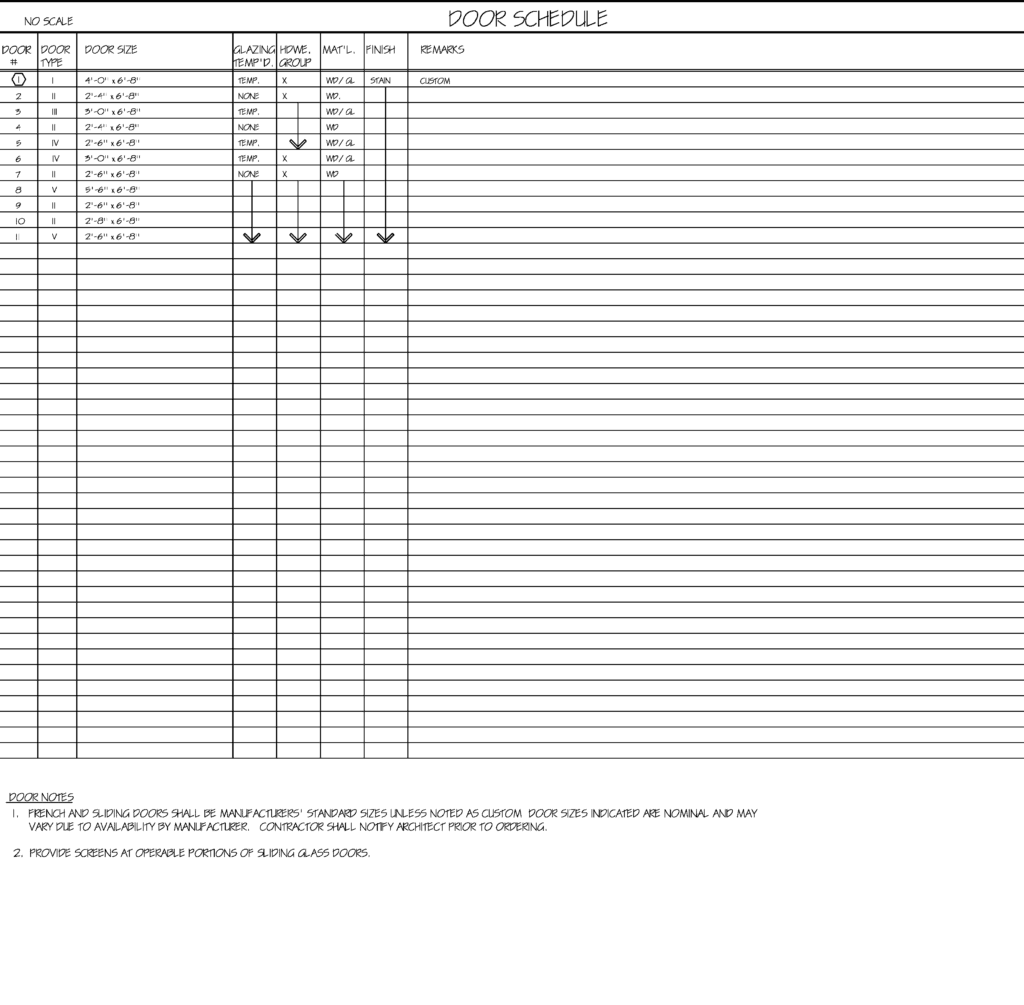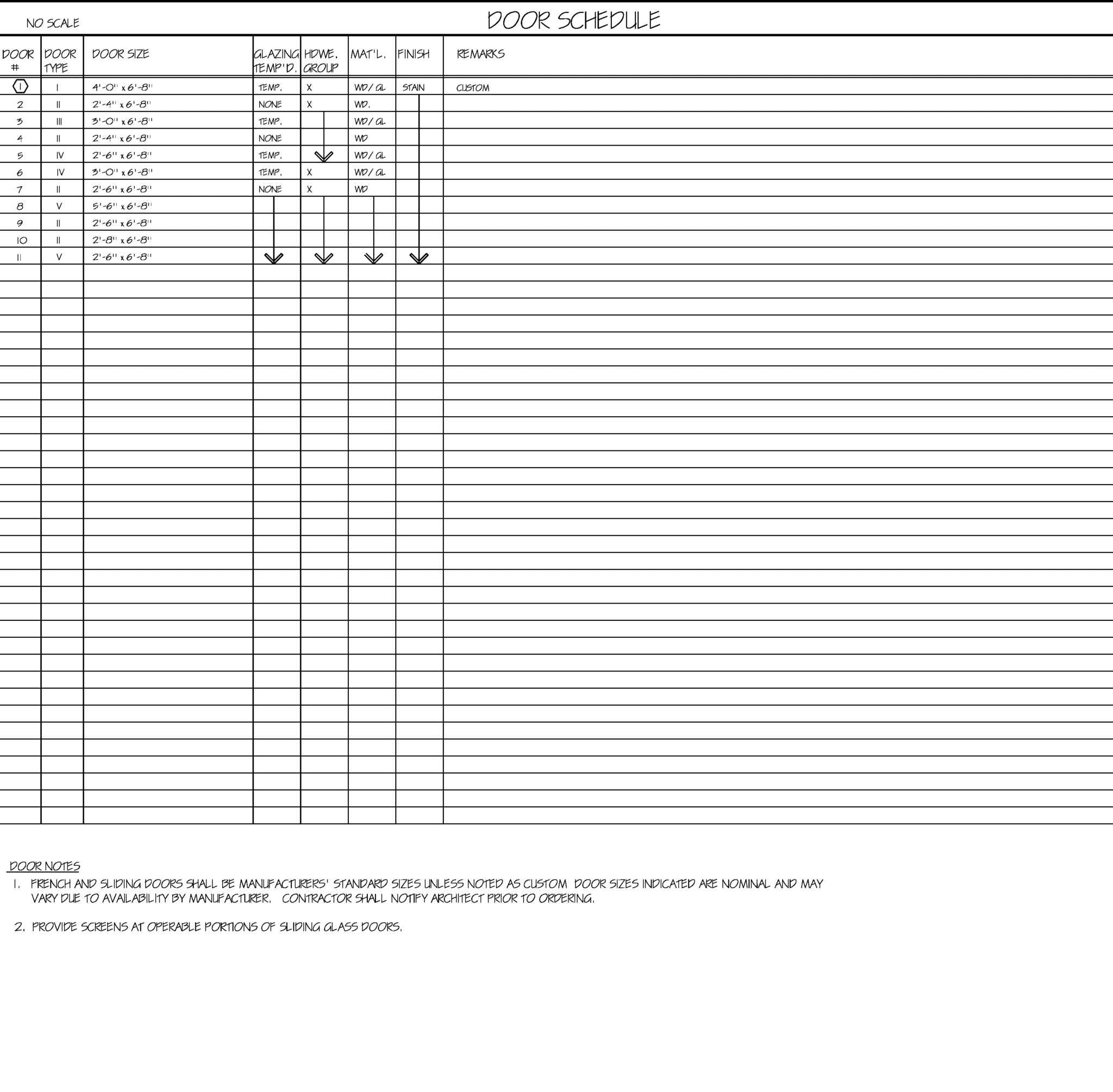 The first column here—and on most schedules—will be a number that corresponds to one used on the blueprints, allowing you to quickly cross-reference the documents. Doors are often indicated on drawings with a number in a hexagon, while windows are often indicated with a letter in a circle or diamond.
After finding the number for a particular door on the corresponding schedule, the contractor can determine the type of door, its size, whether any glass elements will be tempered, door hardware, material, finish, and additional notes. In the schedule here the fact that all French and sliding doors will be standard, not custom, is specified as is the fact that screens will be provided with the sliding doors.
Some schedules will also include an estimate of the time and/or cost involved with installing each window and door—helpful information when calculating the total cost of a project, and then staying within a budget.
Commercial vs Residential Door Schedules
In their basic formats, commercial and residential door schedules are similar. The principal difference is that given the complexity of large commercial projects and also the requirements of local building codes, commercial door schedules are typically longer and more detailed. They are more likely to include information such as the thickness of the door material and its fire rating as well as requirements, for example, that a door always be left unlocked for safety reasons.
Window Schedules
Here is an example of a window schedule: