What Is Mold-Resistant Drywall?
May 31, 2022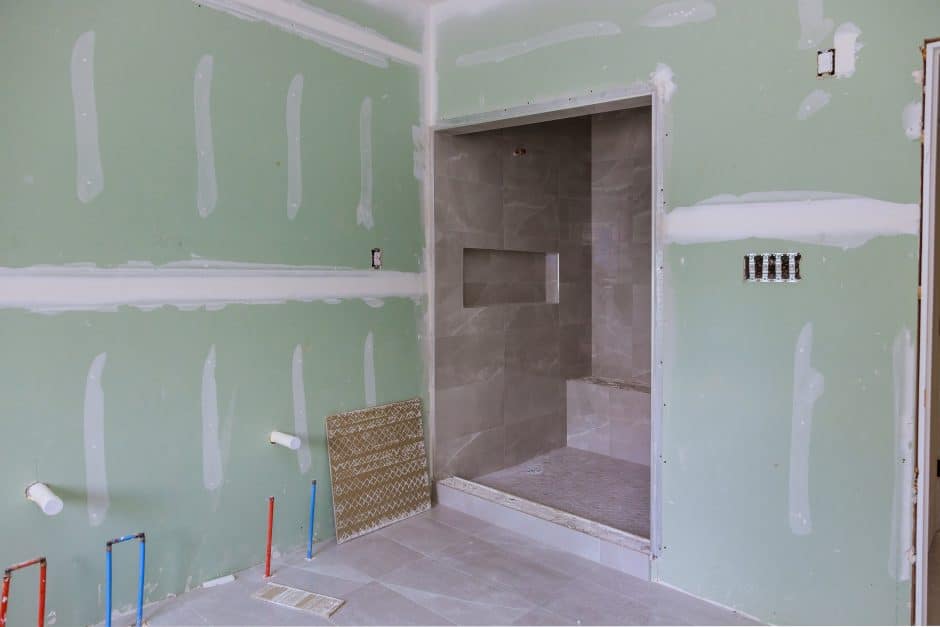 While naturally occurring, mold can become a serious problem within a home. Mold spores float through the air and embed themselves in organic material in a damp, oxygen-rich environment. It will then spread quickly and cause health concerns like respiratory issues, allergic reactions, and many more serious conditions.
Building material manufacturers now produce mold-resistant drywall to combat this dangerous but all-too-common substance. The material prevents mold from attaching to its surface, effectively keeping mold at bay—even in moisture-rich environments.
What is mold-resistant drywall?
Mold-resistant drywall is a building material composed of a gypsum core and a non-organic facing material. This material prevents mold spores from attaching and embedding themselves in the wallboard, and doesn't provide the organic material mold requires to spread. This differs from standard drywall which has a paper face—just the sort of organic material mold thrives on.
In general, mold-resistant drywall costs roughly 30 to 50 percent more than a sheet of standard drywall. While this is an added expense, it's only necessary to install mold-resistant drywall in certain areas and rooms within the home, such as bathrooms and laundry rooms—areas with the potential for a lot of humidity. Should a leak or high humidity condition occur in those areas, the added cost may be worth it.
How does mold-resistant drywall work?
Mold-resistant drywall works by creating an inhospitable environment for mold. Even if the surface of the drywall becomes damp due to moisture or humidity within the room, mold can't embed or feed on this type of drywall.
Mold-resistant drywall contains the same core as standard drywall, made from non-organic, non-combustible gypsum. Gypsum is a mix of calcium sulfate dihydrate and water, and these materials are pressed into long, rigid sheets before being covered with paper facing, fiberglass mesh, or wax-embedded paper.
It's the facing material that makes the difference. There are two materials used for this purpose: fiberglass and a wax coating over a slightly thicker paper face. The fiberglass is entirely non-organic, while the wax aims to prevent moisture and mold spores from penetrating the face of the drywall and growing on the paper. The wax is actually moisture-resistant, not mold-resistant, and it's commonly known as "green board."
What's the difference between mold-resistant drywall and green board?
Mold-resistant drywall and green board—a water-resistant type of drywall—are not the same. The fiberglass facing on mold-resistant drywall is much more effective at preventing mold growth due to the lack of any organic materials. Conversely, green board's moisture resistance comes from its paper facing's high wax content, but it still contains organic materials in the way of paper on the front and back of the sheet.
In the event of a flood, mold-resistant drywall should fair well. However, green board, which is actually just moisture-resistant on its front (there isn't any wax behind), will not prevent moisture from penetrating the back of the sheet and creating the ideal conditions for mold. If true mold resistance is the goal, green board is not the answer.
To solve this dilemma, most drywall manufacturers now produce mold- and moisture-resistant drywall in one product. However, no manufacturer makes waterproof or mold-proof drywall—it just doesn't exist.