What Is Lath and Plaster?
Jan 21, 2022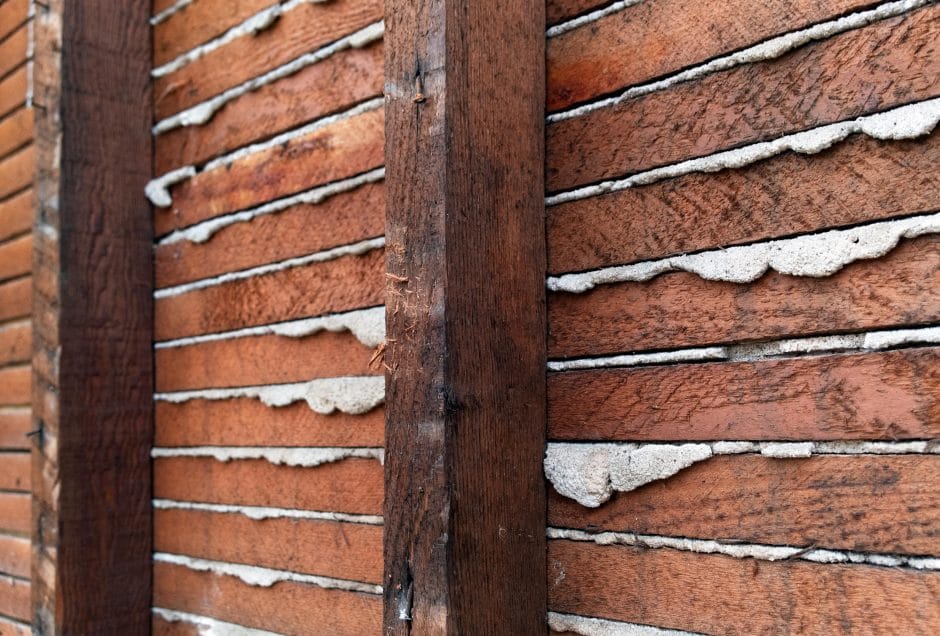 If you're unfamiliar with lath and plaster, you're not alone: These outmoded wall construction materials have more or less been completely replaced by the drywall you come into contact with every day. But it would be unfair to dismiss lath out of hand just because it's an older technique. In fact, if you have the time and resources to install it properly, there are many points in its favor when compared to modern plasterboard.
What is lath?
The lath-and-plaster construction method is a way of creating walls and ceilings out of plaster or stucco by spreading the material over a wood or metal frame (which are the laths) and allowing it to dry. As the wet plaster works its way through the frame, it accumulates on the opposite side, creating plaster keys that hold it in place as it dries.
While the use of stucco for sculpture and building dates back to centuries, the modern formulation and usage of stucco as the primary component of exterior walls only took hold in the 20th century. For exteriors, stucco is typically spread over metal lath (for example, sheets of wire mesh) in at least three layers.
Lath and plaster walls for interiors date back to the 1700s and were widely used until the early-middle of the twentieth century, when their dominance was supplanted by the drywall method (i.e. hanging dried gypsum plaster) most commonly used today. Historically, narrow strips of wood—each a wood lath—were nailed to the frame of the building perpendicular to the wall studs. (Today, metal laths are considered a superior surface for plaster application since a metal lath doesn't retain moisture like a wooden lath might.) Plaster is then spread over the laths in three distinct coats: the scratch coat, the brown coat and the finish coat.
The advantages of using lath
While using strips of wood laths as building tools is a bit old-fashioned, the lath-and-plaster method definitely has its upsides:
Soundproofing and insulation. Compared to drywall, lath and plaster are better insulators, both for sound and for heat. Surprisingly, despite advances in construction technology, many historic buildings are therefore warmer and quieter than modern ones.
Fire resistance. In another win for lath and plaster, it's also generally better than drywall at stemming the spread of fire within a building.
Moisture prevention. Using lath for interior walls is also a good choice if moisture is of concern. Lath and plaster walls tend to retain less moisture than plasterboard—especially if you opt for metal over wood lath.
The downsides of using lath
Of course, there are reasons why drywall is more prevalent today than lath and plaster, and here are a few of the most relevant ones: