5 Best Caulk Guns According to Professional Builder Jordan Smith
Dec 24, 2020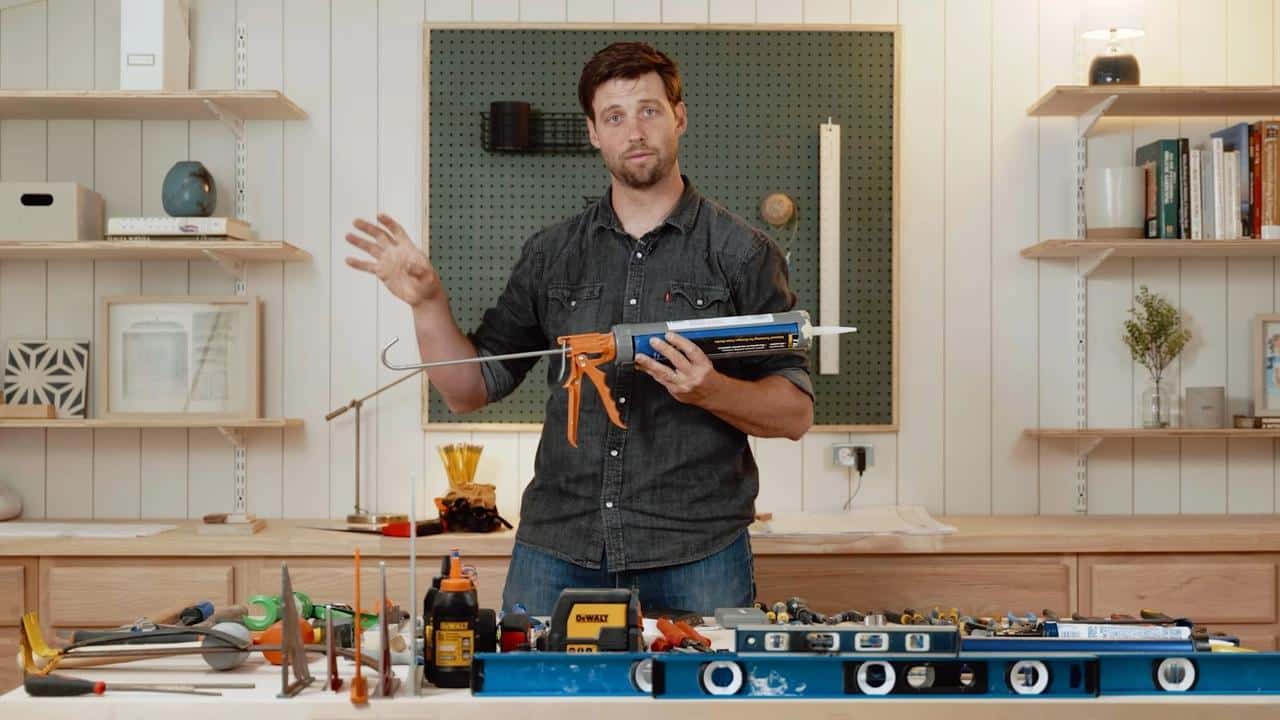 Adhesives are becoming more and more common on construction jobs, and the tool you need to work with them is a caulking gun.
Caulking guns come in a range of sizes from smaller 10-ounce models good for home improvement, to battery powered sausage guns for pros who work with adhesives all day. Using a caulking gun requires a lot of repeated motion, so make sure that if you're using one often you spend a little more to get a gun that is comfortable in your hand with easy triggering.
Why a Caulk Gun Is an Essential Tool for Builders
"The number one cause for residential construction litigation is water infiltration, so we have got to keep water outside of our buildings. There's a lot of different strategies for that, but one of the detail strategies that we use is caulking." – Jordan Smith
Silicone caulking and other types of caulks and adhesives prevent water infiltration which is absolutely essential in construction. Just like any builder needs a hammer in their toolbag, you'll need at least one caulking gun with a high compression ratio that can move thick (think: cold molasses) product at a steady rate. A good caulking gun allows you to apply the products that will seal out water properly. Water damage is a serious problem that can be very labor intensive, dangerous, and expensive to fix, so it's best to do the job right the first time with the right caulking gun.
3 Types of Caulk Guns
All caulking guns, from standard caulk guns to pneumatic caulk guns and sausage guns, are doing the same function—allowing you to push product out in a steady bead for easy application. The size of the product container determines what size and style caulking gun you will need. A 28-ounce gun takes a 28 ounce tube of caulk, a 10-ounce gun takes a 10-ounce tube, and so on.
10-ounce caulk gun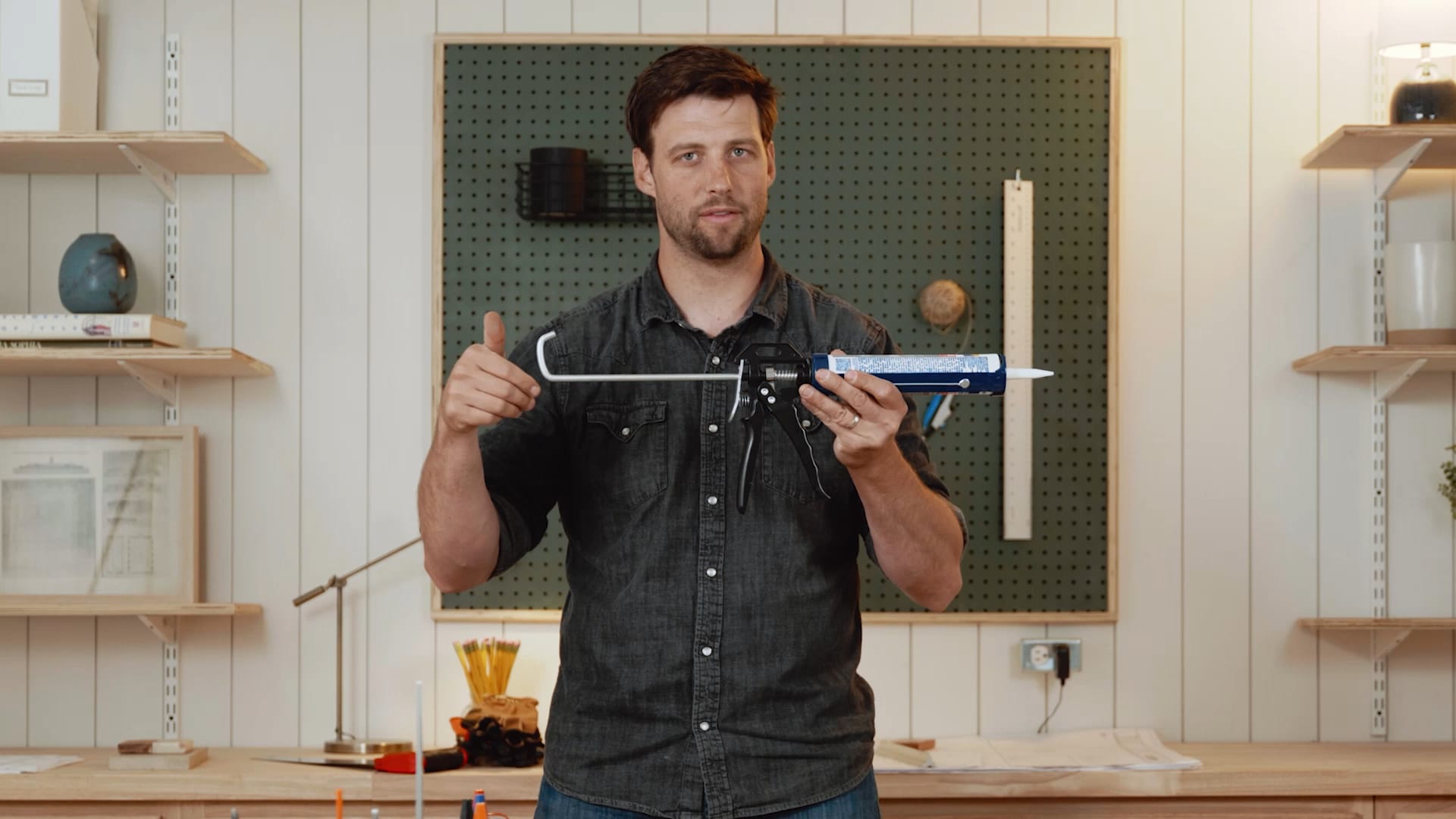 When you picture a caulk gun, you're most likely picturing a 10-ounce gun that takes 10-ounce packages of silicone that you can find at any hardware store. It's fine as your standalone gun for DIYers, but professional builders may need a 28-ounce gun in addition to a 10-ounce gun.
28-ounce caulk gun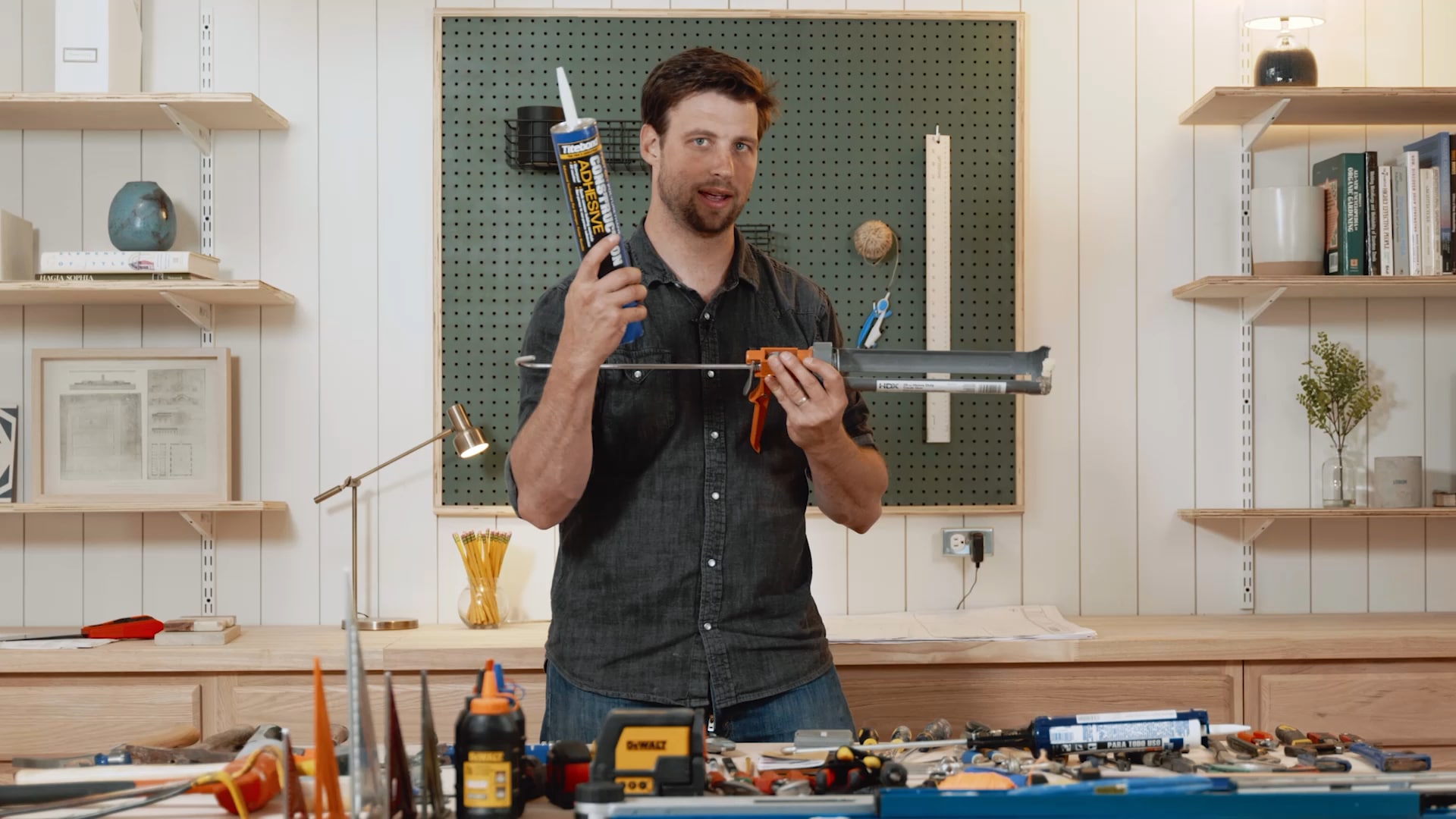 This larger caulk gun will push a 28-ounce package, which means you'll be changing out the product less frequently. This is considered a standard size for pros and many construction adhesives come in this size.
Sausage gun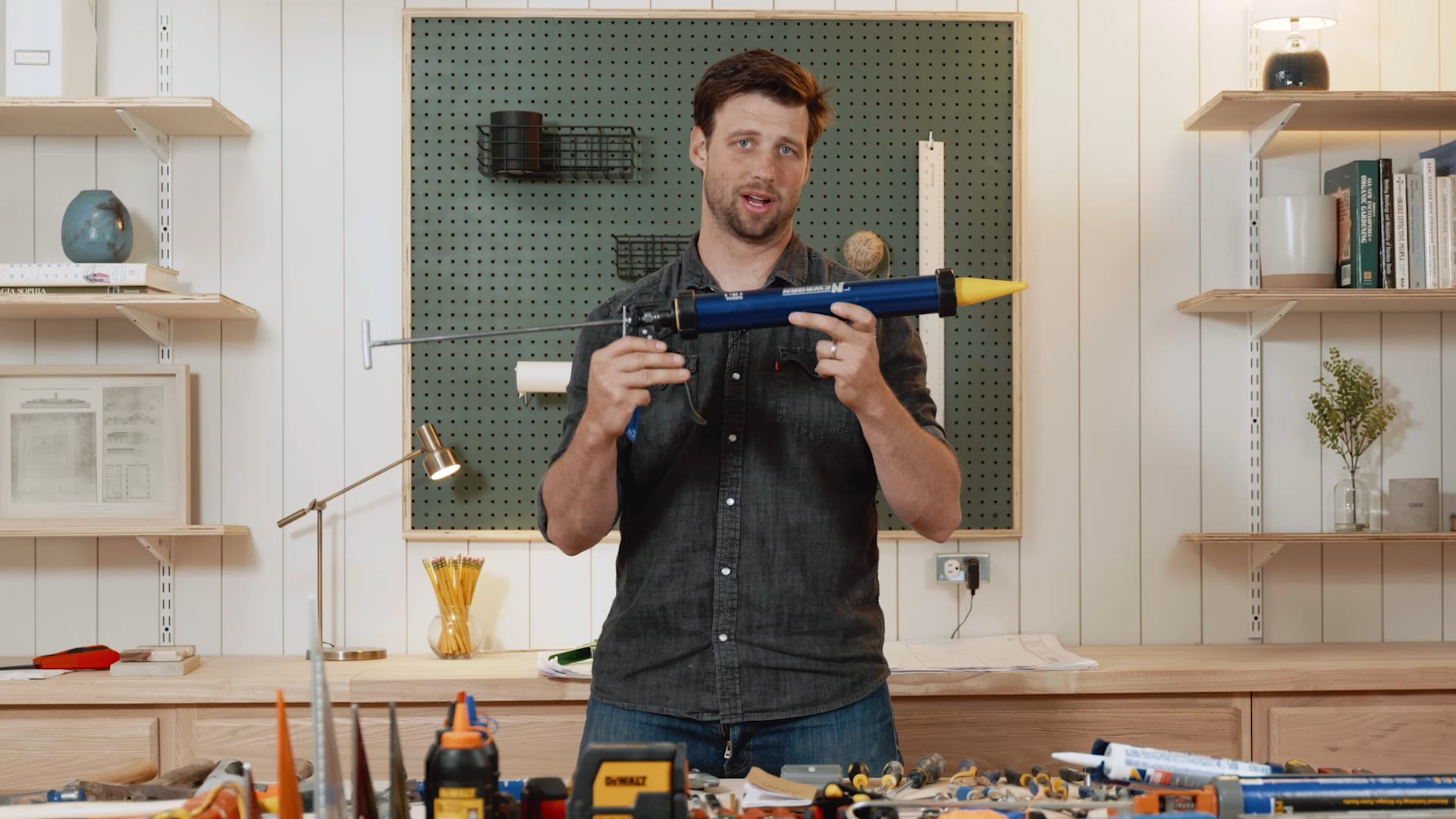 A sausage gun is a higher end gun made to distribute higher end products. It's an essential tool for waterproofing. It's called a sausage gun because the product comes packed in a tube similar to sausage packaging. Instead of the tip being on the product, it's on the end of the gun and is reusable. Once you make the perfect cut on the tip once, you can use it over and over again.
How to Choose a Caulk Gun
While caulking guns are all relatively similar, there are important features to consider, and you should spend a little more to get a heavy duty version that can withstand constant use on the job site.
Regular Gun vs. Sausage Gun: Waste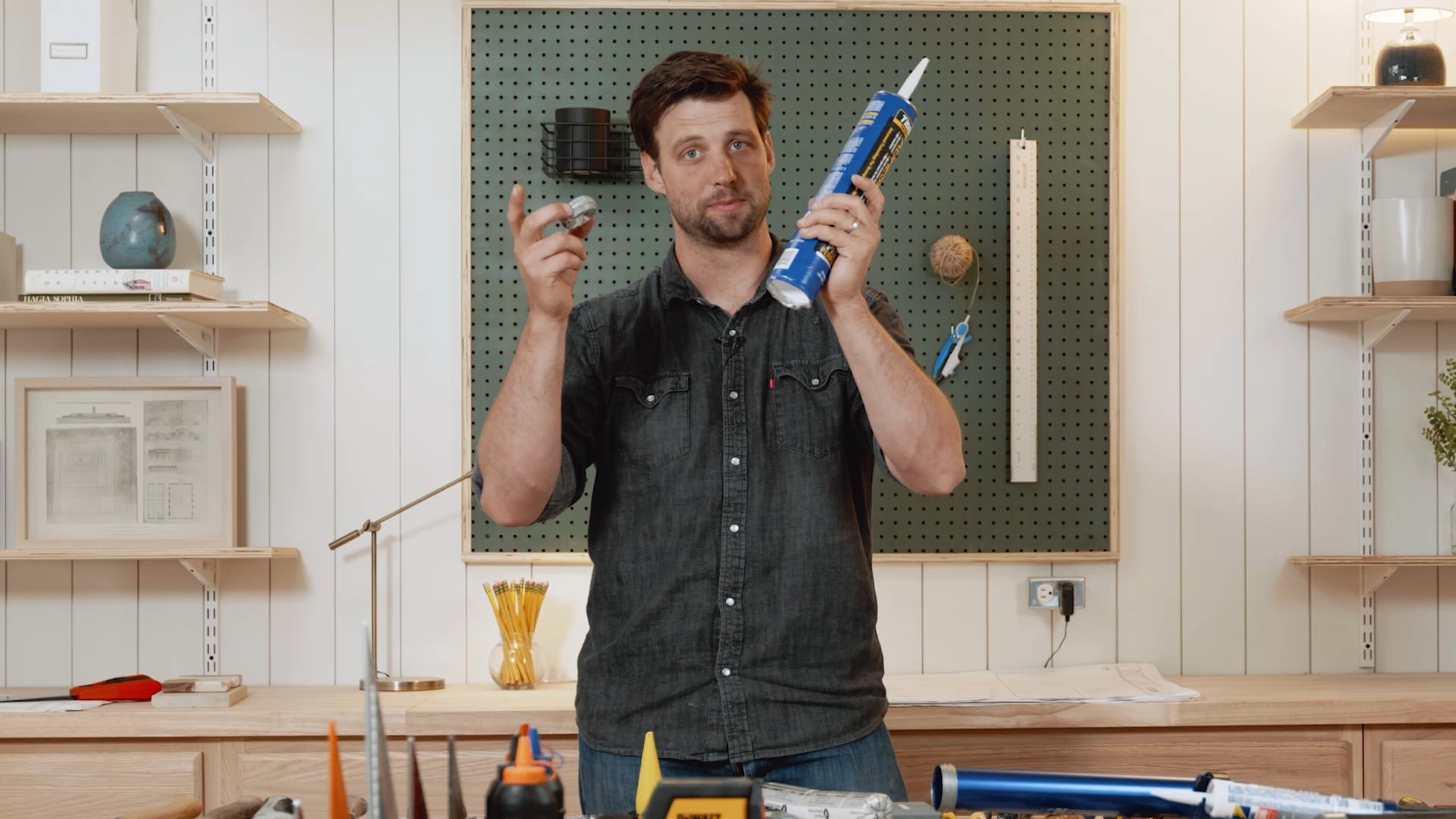 When you're the one paying for the job site's dumpster each time it needs to be emptied, you think about how much waste you are creating. One of the benefits of a sausage gun is that the foil that encases the product collapses into a small piece of waste the size of a hockey puck while traditional plastic tubes take up much more space in the dumpster. If you are doing a lot of waterproofing and going through hundreds of packages of products, this can add up quickly and you may want to go with the lower-waste option.
Cutter vs. No Cutter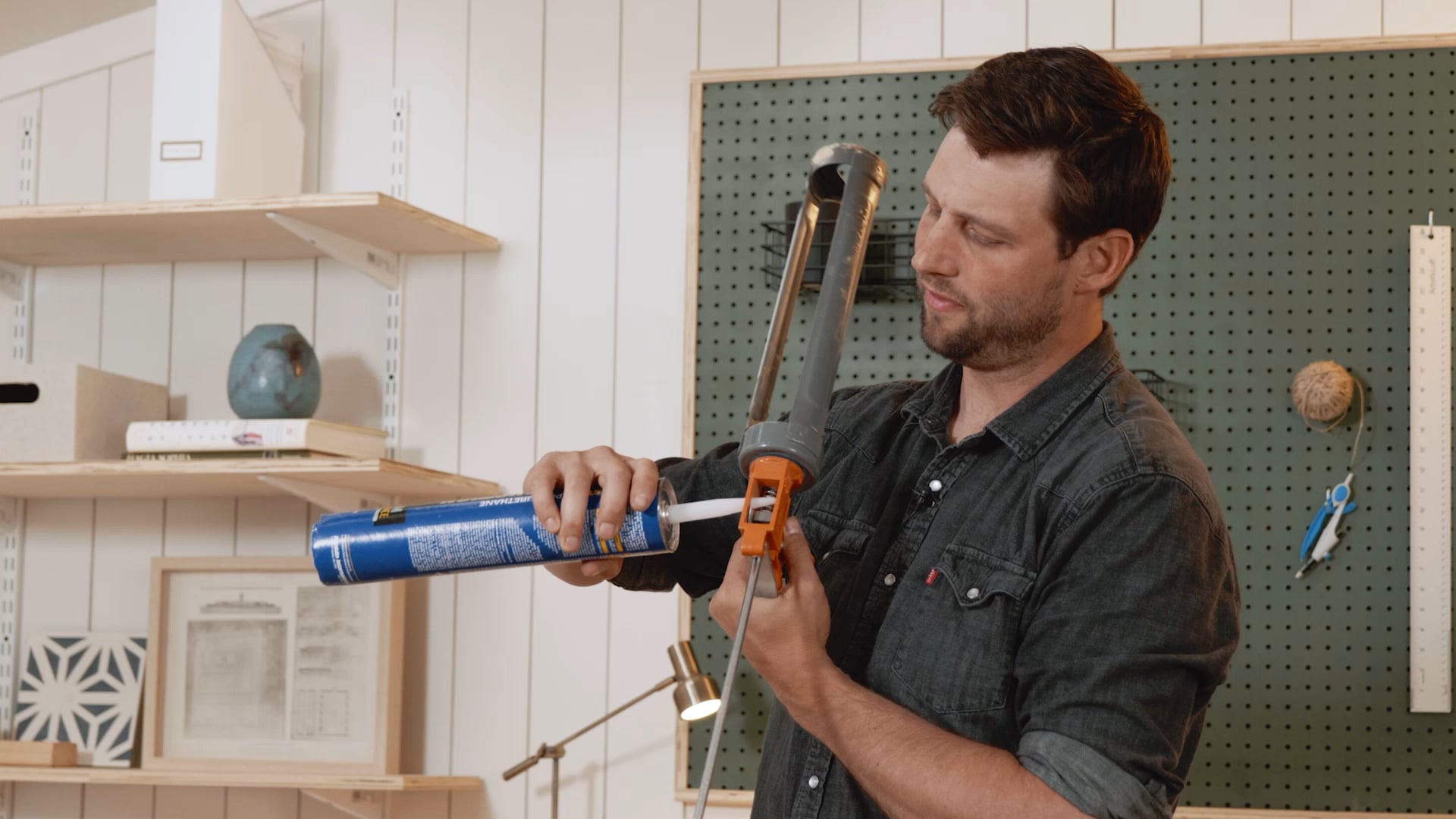 While a spout cutter might at first seem like a nice feature, Jordan points out that they often under-deliver. Sometimes they don't work, they dull over time, and they don't give you control over the cut of the tip. (Since forming the cut impacts how the product flows, you want control over how the tip is cut.) A cutter only cuts a square which will not give you the desired bead and flow—so you'd need to finish it with a quality utility knife anyhow.
Compression Ratio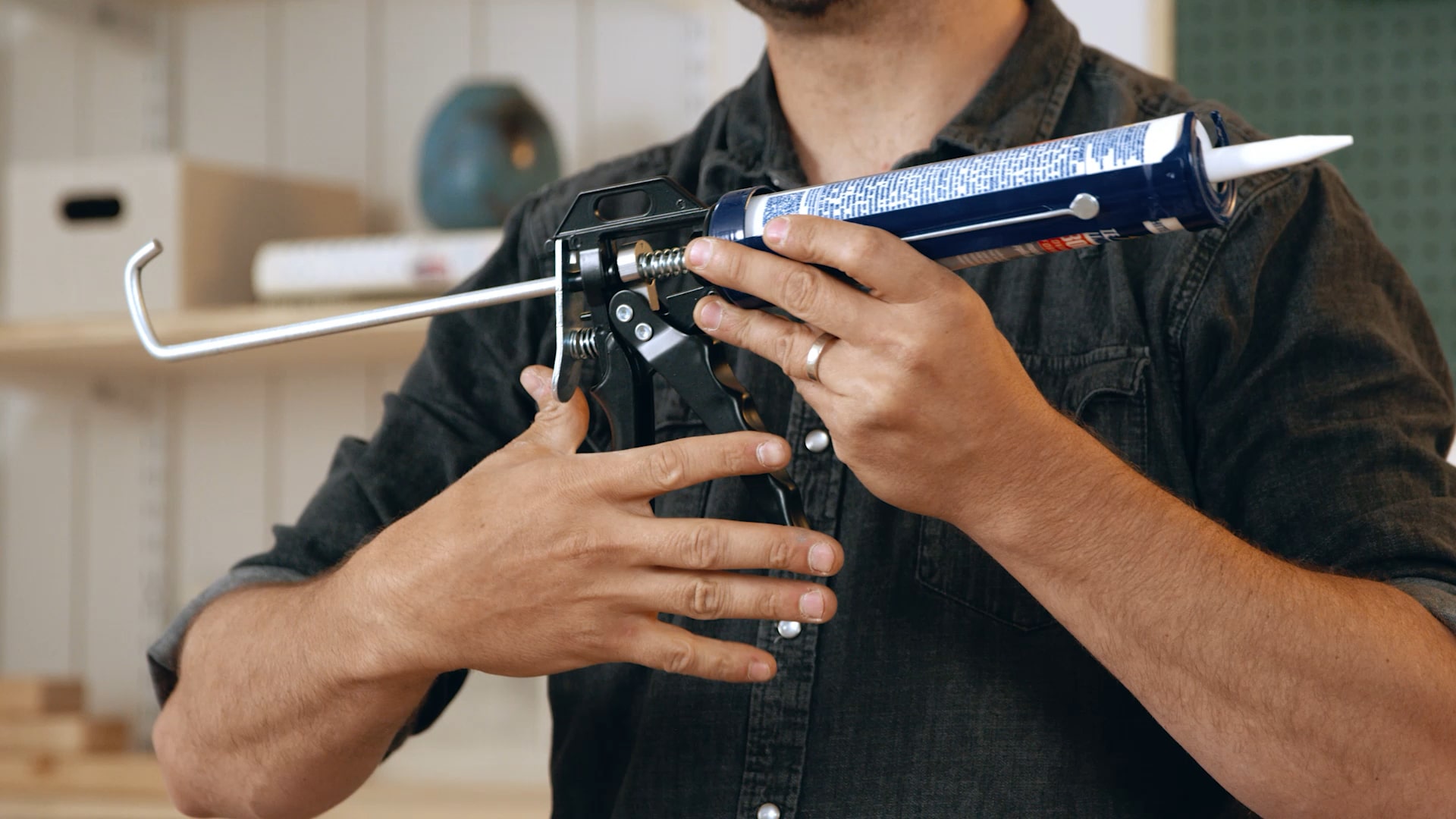 A high compression ratio (also called thrust ratio) is a necessity if you are working with higher viscosity products. The higher the compression ratio, the more powerful the gun. Many adhesives we use now are closer to solid (high viscosity) so you need a powerful caulk gun to push it through. An 18:1 thrust ratio is a high rate that can handle super-thick products. You can get even higher with a 26:1 thrust ratio that would be necessary for working with extremely thick products like rubber.