8 Tips for Using Social Media to Market Your Construction Company
May 31, 2022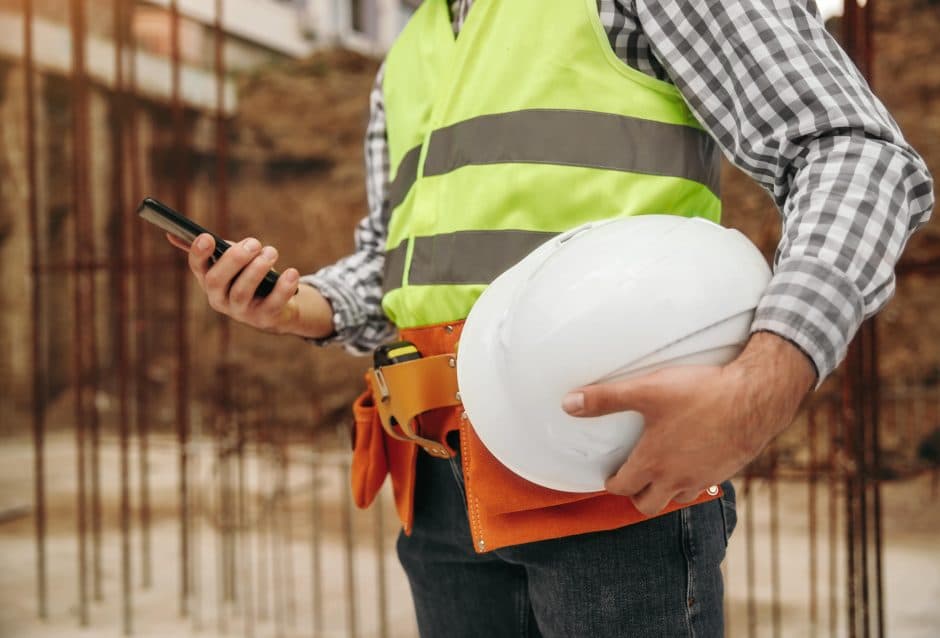 The construction industry is one of the oldest industries in the world, and one that has constantly adapted to new materials and techniques. (We're not building sewers with terracotta anymore!) Today's construction companies need to adopt new marketing strategies to build successful businesses and reach their target customer. Enter: social media. Social media marketing can help construction businesses garner more interest in what they do, can help turn your business into an industry thought leader, and can lead to more leads and more contracts.
This guide on social media marketing for construction companies will explain all of the need-to-know information for contractors looking to increase their influence and presence on social media.
What is social media marketing?
Social media marketing is a form of digital marketing that uses social media platforms—such as Facebook, LinkedIn, or Instagram—to connect a business with its customers. The goal of social media on a business level is typically to build a brand, sell items, or advertise services. Social media offers brands the ability to better target their message to their customers through data that lets them send ads directly to a specific group of people (versus traditional advertising that relies on getting an ad seen by a large number of people). Social media goes beyond marketing and advertising, however, and acts as a means to communicate and connect with your followers and customers.
How Can Social Media Marketing Help Your Construction Business?
Social media marketing can completely change the way you connect with your customers. For a construction company, social media can help you establish a brand voice and connect with a larger audience, all helping you to grow your business.
Reach a wider audience
Your local marketing campaign may have landed you a few jobs, but it can't build your influence like a social media strategy. With 72% of Americans using social media, leveraging platforms like LinkedIn and Facebook can help you connect with more people than you might with traditional forms of advertising, such as TV or radio ads. Social media also comes with a unique benefit: data. Platforms give advertisers the option of targeting very specific categories of people, helping you to get more out of those precious ad dollars.
Communicate directly with your customers
Social media isn't just about posting—it's a conversation between you and your customers. One simple post can spark conversations and buzz about some of your construction projects or your services. It's a way for you to stay at the top of potential customers' minds, even if they aren't looking for your services at just that moment—they might be in the future, and your posts on social media are one way they can find you. Social media apps also allow followers to message you directly to ask questions or perhaps inquire about what you can do for them—just another way for them to get in touch with your business.
Maintain a professional and personal Image
One of the best aspects of social media marketing is that a company is in control of its image, and it can put its best foot forward every day. For example, using a social media platform to introduce your staff members, their accolades, and experience shows the social media universe that your company cares about its employees—and that your employees are qualified to do the job. This tactic can help your customer understand that your crew is professional, making them feel more at ease about working with your company over other companies, and could help .
Showcase your work and keep customers up-to-date
Beyond using online galleries and portfolios, you can use your social media to show projects you've worked on or provide video walk-throughs. You can show customers overall projects, to let them know the diversity of your work, and you can show those details that highlight your good craftsmanship. Social media also gives you an opportunity to become a leader in your industry by posting tutorials on new techniques or interesting updates to materials or code that affect your peers.
8 Tips for improving your construction business's social media presence
Simply jumping into the world of social media marketing can do wonders for your business. But, there are ways to streamline and optimize the process to make as big an impact on your construction business as possible.