How Is Glass Used for Construction?
Jan 11, 2022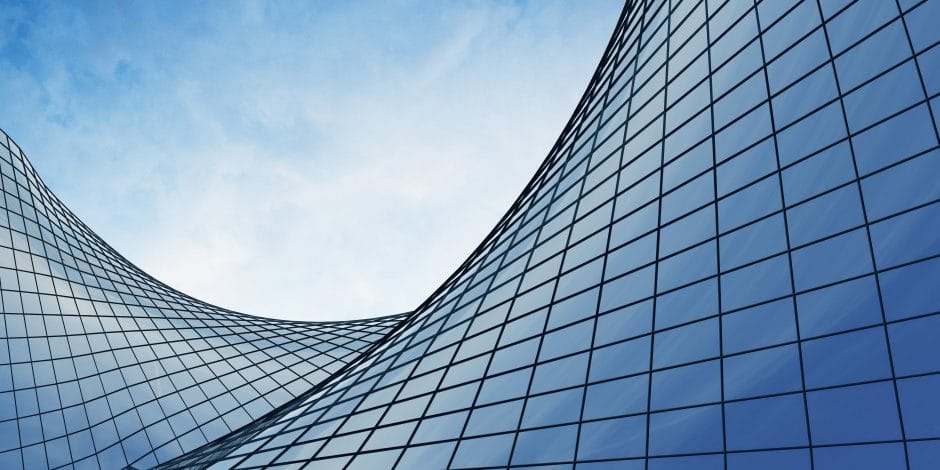 Glass is one of the oldest materials utilized in construction. Aside from use in windows, and as transparent glazing material, it has become an increasingly popular exterior building material.
Glass is made by heating sand or quartz to a high temperature, which produces transparent or translucent molten glass. This molten glass is then molded into a wide range of forms. When it cools to its solid or ambient form, glass is a rigid, stiff material though it is technically an amorphous substance—not quite a solid but not quite a liquid either.
History and development of glass in construction
The history of glass goes back centuries, perhaps millennia. Archaeologists have found evidence of naturally-occuring glass used during the Stone Age, which was likely used by early humans for making weapons.
As time progressed, glass became increasingly used in vessels, like vases and pithers, as well as tiles. This was achieved through glass blowing, a process thought to have begun in 1st Century Europe.
Innovation led to wide scale glassmaking, and its use as a decorative element in buildings. Windows made of cast glass have been found in ruins of ancient Rome. Glassmaking spread throughout Europe, and by the 17th Century, colored glass was popularly used in windows of churches.
Eventually, glass was incorporated as a structural element itself, birthing the concept of glass architecture.
In 1958, a revolutionary method for making sheets of glass was developed by the manufacturing firm Pilkington and Becker. The float glass process was a method that allowed glassmakers to render sheets of glass free of distortion at various thicknesses. The name derives from the process itself—molten glass was floated on molten tin, pulled through flattening rollers and cooled. By instituting a longer cooling time, known as annealing, glassmakers could avoid producing a more brittle material.
Advancement in technology allowed for the production of even stronger types of glass. Soon, glass was no longer solely used as covering for openings in walls, but as material for walls themselves.