What is Construction Management?
Jan 31, 2022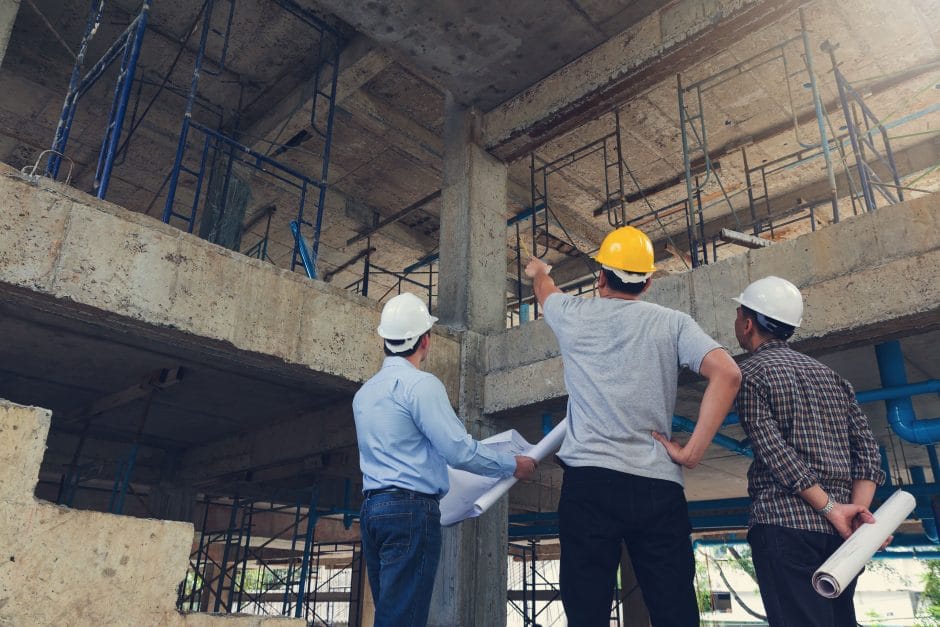 Construction management is a necessary service for many types of architectural projects. Construction management encompasses a wide variety of responsibilities, all of which ensure the successful completion of a construction project.
What is construction management?
Construction management is a specialized department that exists to oversee the construction of an architecture project. Construction management may involve supervising workers at a job site, but it is mostly about making sure the construction project completes on time and under budget. This type of management also includes determining the scope of the project, securing the health and safety of all workers, along with providing quality work. Construction management plays a vital role in how the construction process unfolds, as well as how smoothly the job goes.
What does a construction manager do?
A construction manager (CM) represents the owner of the project (usually the commissioner or funder), and must act on behalf of their best interests. A construction manager must work closely with the architect, general contractor, and other relevant parties to keep a project moving forward. Professional CMs often work in a freelance position, but may end up with the same company for long periods of time due to how lengthy most construction projects are.
You can find a more specific breakdown of the many roles and responsibilities of a construction project manager below.
Budget management. Construction managers prepare construction estimates and budgets for the projects they oversee. One of the most important responsibilities of a construction manager is to draft cost estimates to figure out how much everything the owner wants will cost, and the best ways to achieve success within the budgetary range.
Scheduling. Construction managers establish a timeline of day-to-day activities and milestones for a project—critical tasks that must get done by a certain time in order to stay on schedule and maintain the budget. Proper scheduling ensures no time gets wasted, which means no money gets wasted.
Quality control. Construction managers make sure the project meets the expectations of the owner or commissioner by hiring reliable and experienced subcontractors and workers. In addition to complying with property legalities, building permits/regulations, and safety codes, CMs also ensure that the project uses approved and allowed materials that meet company standards, as well as government standards.
Worker safety. Construction managers oversee the construction site and ensure that everyone follows all health and safety protocols (for both the safety of the workers as well as the liability of the owner). While some CMs work out of designated office buildings, many end up traveling to job sites to physically oversee the construction project.
What skills does a construction manager need?
A construction manager must possess a variety of skills to help facilitate the successful completion of a construction project. Some necessary skills include:
Leadership skills. Construction managers are problem-solvers who know how to jump in and take control of a situation. A CM must be comfortable taking charge and implementing different construction management techniques to keep the project on schedule. CMs are flexible and have strong risk management abilities, which means they can adapt solutions to any problem that comes their way.
Communication skills. A CM must know how to communicate clearly with the other members of the team. They should know how to share important information with their fellow professionals in the most efficient way possible so everyone is up to speed on what needs to get done.
Analytical/math skills. Construction managers often deal with cost estimates and budget tallying. CMs must know how to put together a budget that covers the full range of needs, while also accurately adjusting for or projecting additional costs. Construction managers should also stay up-to-date on all the latest software and technologies aimed at evolving the architecture industry.
Organizational skills. Most CMs should get familiar with construction management software which is useful to organize and display all of the day-to-day operations and construction tasks so you can properly prioritize and delegate the most pressing matters. Keeping well-organized hard copies for an established paper trail is also always a good idea.
How to become a construction manager
Construction management takes a particular skillset and knowledge of construction methods in order to be successful.
Earn a degree
Bachelors degree programs can further your knowledge of the field of construction project management. Many construction managers can major in fields of study such as construction science, business management, or architecture to start on the path of becoming a construction manager. While not a requirement, earning a master's degree will also bolster your knowledge of the craft and make you more desirable to potential employers.
Get certified
There are three major certifications for CMs.