When it comes to hinge types, the options can seem endless, but the type of cabinet and door style you are working with will narrow your choices down immensely. From there, you can begin to hone in on special features, styles, and finishes based on your needs, personal preferences, and the style of your home.
How to choose the right cabinet hinge
1. Consider your door overlay style
It's essential that the hinge type you use matches the cabinet door style that you are building so that the door is mounted with the proper amount of clearance. There are two main styles of door overlay—inset doors and overlay doors. Overlay doors come in partial overlay and full overlay. Take a look at your cabinet design to determine which you are working with.
Inset: The cabinet door is flush with and on the same plane as the cabinet frame, and the frame surrounds the entire cabinet door. For inset doors, the most common hinges are butt hinge or surface mount, and inset European.
Full Overlay: Also simply called overlay, a full overlay door covers the entire cabinet opening when closed, and the inside wood edge of the cabinet box is exposed when the door is open. For full overlay doors, the most common hinges are full and partial wraparound, flush mount, surface mount, and full overlay European.
Partial Overlay: In partial overlay, the cabinet door partially covers the cabinet box when the door is closed, and the inside wood edge of the cabinet box is exposed when the door is open. For partial overlay doors, the most common hinges are full and partial wraparound, flush mount, surface mount, and partial overlay European.
Learn how to choose the best type of hinge for any cabinet project from cabinet maker Ken DeCost in MT Copeland's Introduction to Cabinetry online course.
2. Decide if you want hinges concealed or exposed
Exposed hinges, like butt hinges, are visible and often intentionally so. They are extremely common in traditional American styles of cabinets and vintage styles. On the other hand, concealed hinges offer a clean exterior look and more contemporary style.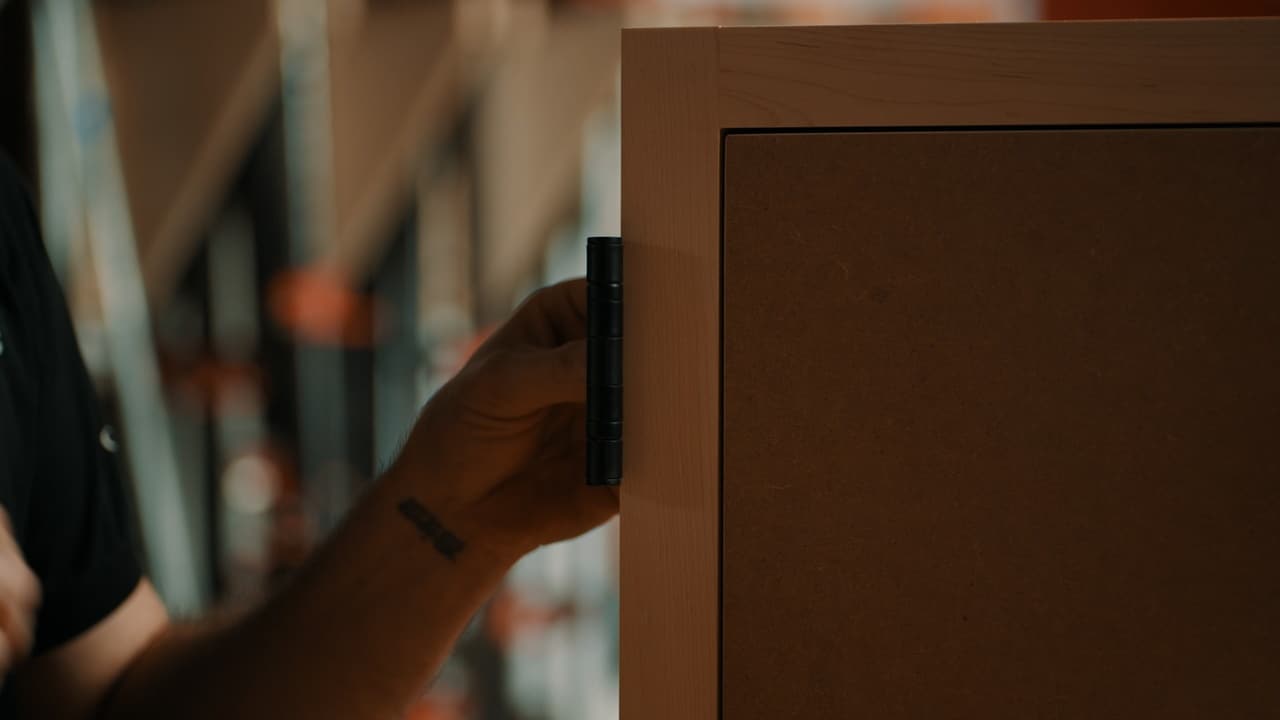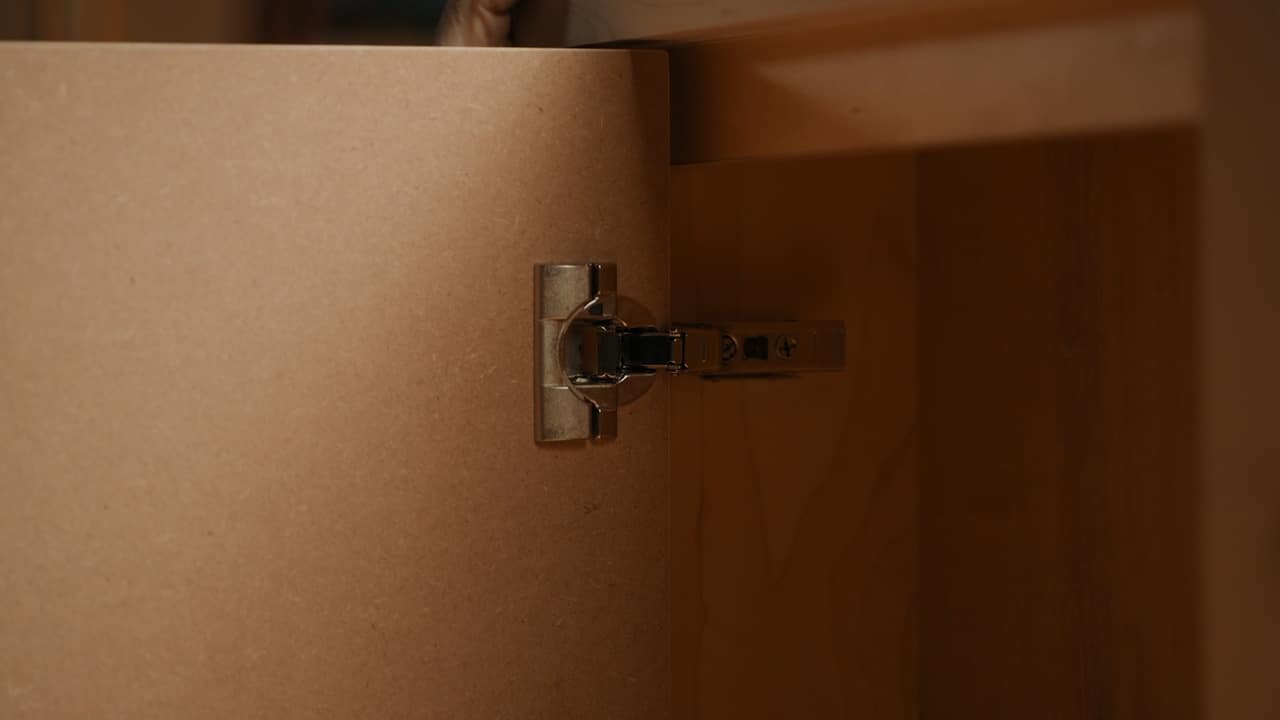 3. Choose either surface mount or mortised
Surface mount hinges act exactly as they sound—they sit on top of the surface of the cabinet material and do not require a hole or mortise to be drilled. Mortise hinges however are recessed into the cabinet and require boring a hole to install.
4. Decide if you want motion features
Motion features like soft closing hinges are becoming increasingly popular because they reduce noise from slamming and make closing a door as easy as a tap, even with full hands in the kitchen. Here are the most popular motion features:
Soft-close: Keeps doors from slamming by slowly drawing them in.
Self-close: Available in some concealed hinges. Similar to soft close hinges and draws the door in with even less effort from the user.
Self-open: Simply press the drawer front to pop open the door. Good for modern styles that do not have external cabinet hardware.
10 Common cabinet hinge styles
The many types of cabinet hinges vary in size and application but there are two main categories: traditional and European.
Traditional styles are often more visible and designed for face framed cabinets.
European styles are concealed when the door is closed.
In addition to the most common hinge types, there are many hinges made specifically for restoration projects, more ornate decorative styles, and even hinges just for piano lids.
1. European hinges
Professional carpenter Ken DeCost prefers the European type of hinge, which is installed on the interior of the cabinet and concealed when the door is closed. European style hinges (designed for frameless cabinets popular in Europe) come in a range of sizes made to fit inset, partial, and full overlay style doors. They offer greater room for adjustments and can support heavier doors.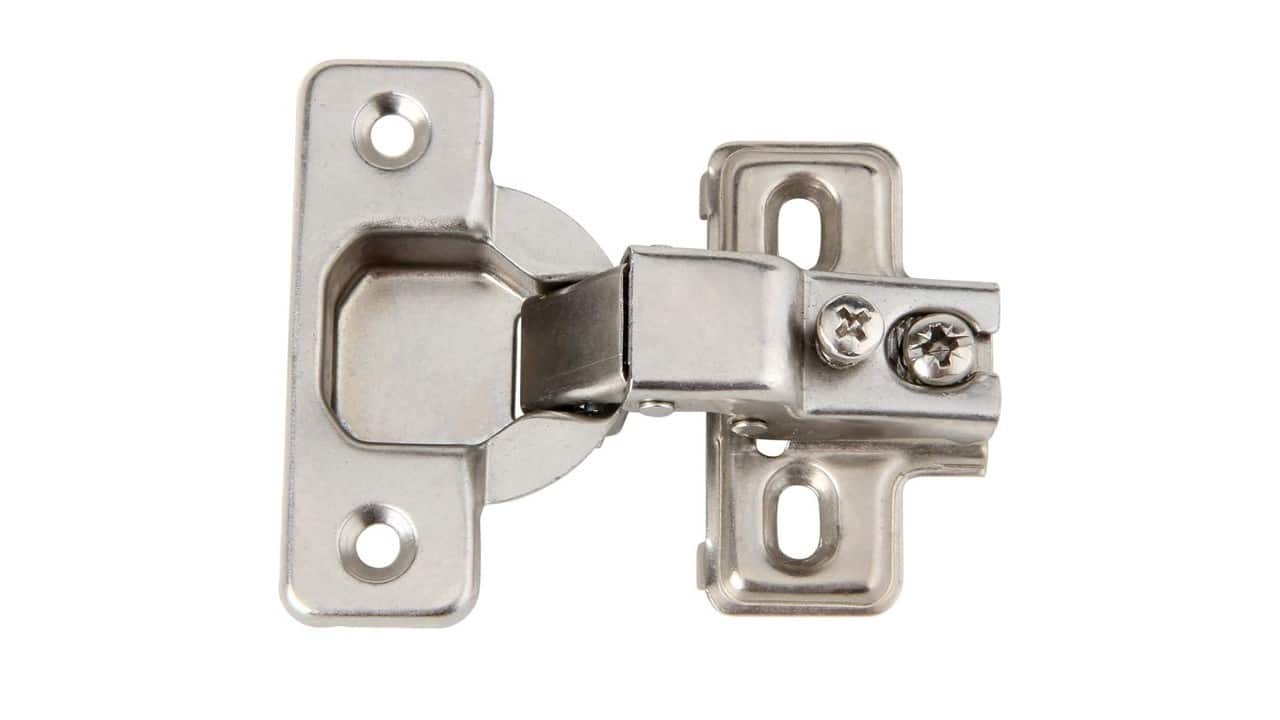 2. "Full crank" or inset hinge
This is a type of European hinge that takes their name from the bend in the hinge arm. They are offset from the edge of the door so that the door can sit flush with the cabinet face or box when closed. Inset hinges are good for inset overlay doors and create a sleek, flush look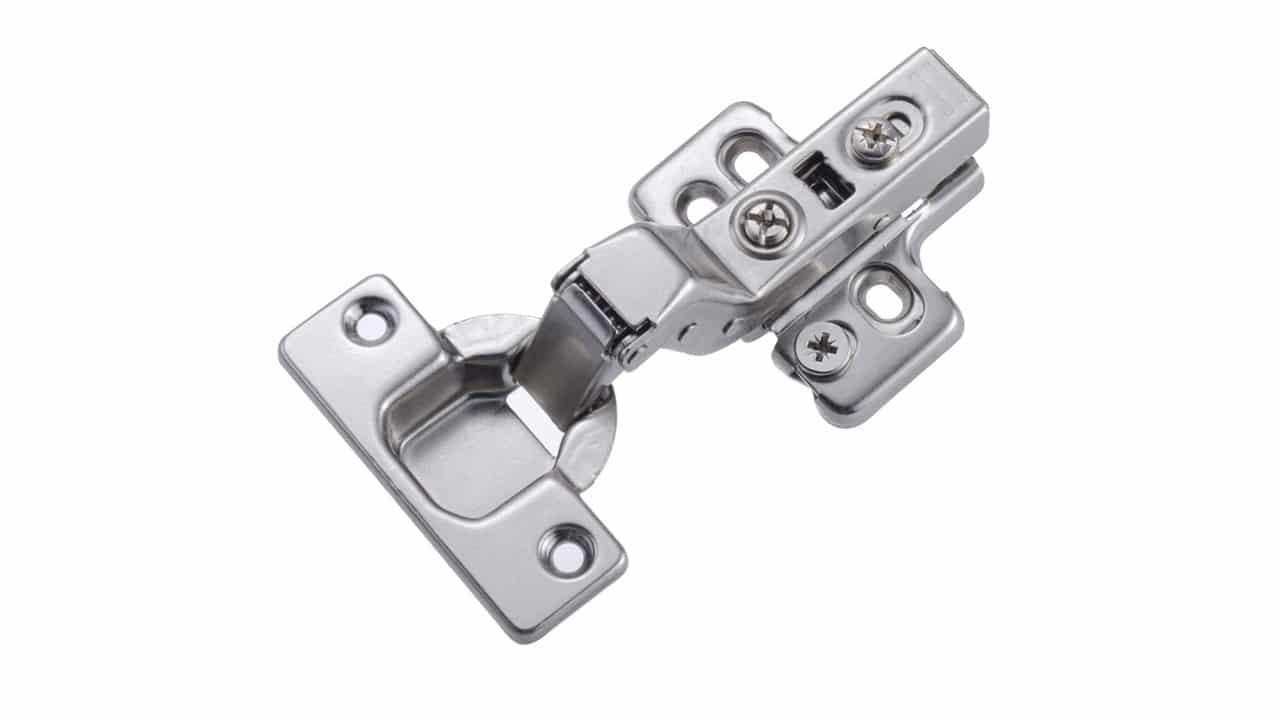 Image Courtesy of Amazon