What Is PVC Pipe?
Dec 10, 2021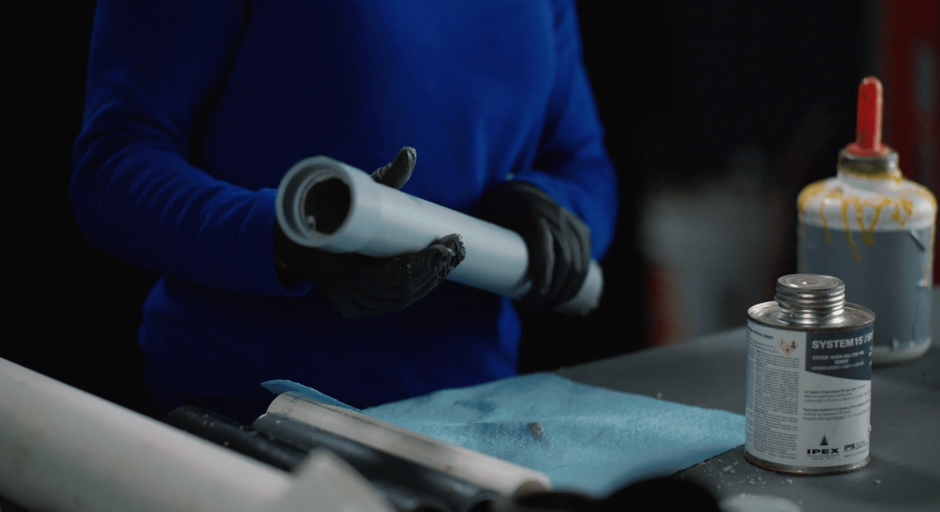 PVC is best known as a piping material. However, from clothing to water bottles, PVC is a versatile plastic that is used in several industries. Here, we'll take a closer look at how it's used in plumbing.
What is PVC?
PVC, or polyvinyl chloride, is a thermoplastic that is used in many industries, including construction, healthcare, clothing, and consumer goods. It's a strong, versatile plastic that can last a long time. First created in 1872, PVC was commercially produced by BF Goodrich Company in the 1920s. Since then, it's become widespread.
Some of the most significant properties of PVC are:
Density. PVC is dense compared with other plastics.
Low-cost. PVC is readily available and inexpensive.
Rigidity. Rigid PVC ranks well for hardness and durability.
Strength. Rigid PVC has excellent tensile strength, meaning it takes a lot of force to stretch and break it.
Forms of PVC
PVC comes in two forms: rigid PVC, or RPVC, and unplasticized PVC, or uPVC. The rigid version is used for piping, wiring insulation, clothes, and more. Though it's not flexible, it is strong and durable. And it's one of the most common materials used for piping in the US.
CPVC, a type of water piping, is created by adding chlorine to RPVC. CPVC is fire-resistant and often used for sprinkler systems and drinking water piping.
uPVC, or unplasticized PVC, is used in window frames and siding. It is rigid and often used to replace wood in building applications. uPVC is also used for piping, and remains most popular outside the US. It can be used to replace cast-iron for heavy-duty plumbing pipes.
How is PVC used in construction?
PVC is used for piping, flooring, siding, and windows. The piping is usually leak-free, as the plastic doesn't crack or break easily. Because it is not prone to corrosion, it can be used both indoors and outdoors.
Flexible PVC is used to create flooring like vinyl tiles and sheet flooring, as well as wall coverings and wire and cable insulation. It's used in many industries like health care and education because it is water-resistant and easy on feet.