PVC vs. CPVC Pipes: What's the Difference?
Dec 06, 2021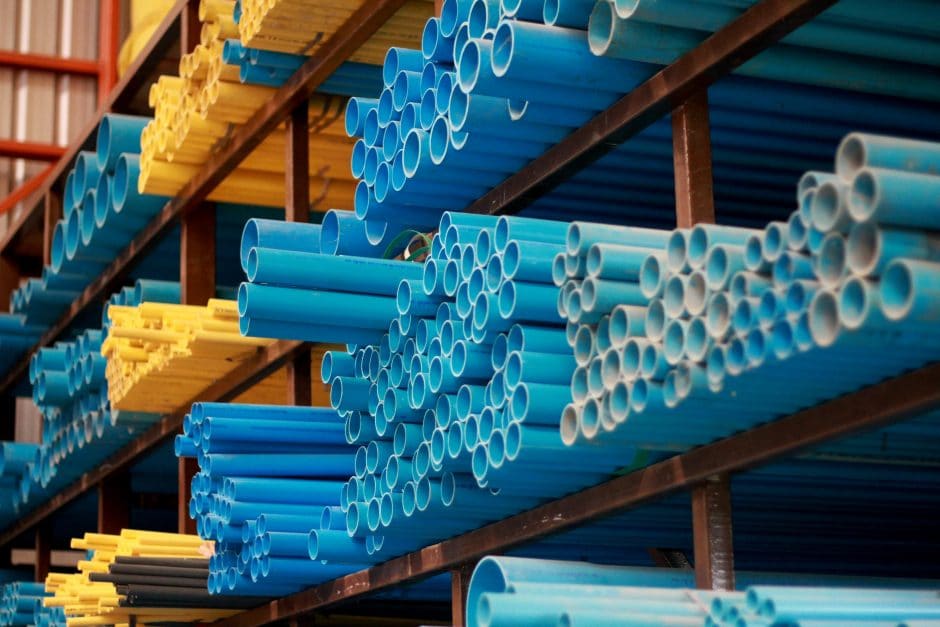 PVC and CPVC or two types of plastic pipe that are used for similar purposes. In some cases, the two pipes are interchangeable, but in others, one clearly stands above the other. Both can be used for interior and exterior water supply plumbing, drain piping, and vent piping. Choosing between the two is often a matter of cost and the nature of the fluid running through them. CPVC is better for hot liquids, from 140°F to 200°F, and it's a bit more durable. PVC is better for liquids below 140°F and can be run either underground or in a crawl space or basement.
Learn the differences between PVC and CPVC and when to use them.
What is PVC pipe?
PVC, or polyvinyl chloride, is a manmade plastic that can be formed into pipes. It's available in two pipe wall thicknesses: schedule 40 and schedule 80. It resists oxidation and degradation and is a very durable water pipe material. PVC has been known to last more than 50 years without issues.
PVC piping is available in nominal sizes, based on the interior diameter of the pipe. It comes in white or dark gray and can be rigid or flexible. Rigid PVC may also be called uPVC. The flexible variety is often used when installing electrical cable to protect the wiring.
It can be used for a variety of piping needs, including potable water, gas lines, drain lines, cold water, sprinkler systems for irrigating lawns, and exterior drainage.
The main limitation of PVC is that it cannot be used to carry liquids above 140 degrees Fahrenheit because the pipe and fittings will start to break down. It also cannot be used in areas with freezing temperatures, as the plastic may crack. Be careful when heating the pipe, as the plastic gives off toxic fumes. For this reason, you'll need to wear a respirator.
What is CPVC pipe?
CPVC, or chlorinated polyvinyl chloride, is similar to PVC piping. The additional chlorine in the plastic improves its fire retardancy and structural integrity. It is resistant to degradation and oxidation, like PVC, and comes in schedule 40 and schedule 80 wall thicknesses.
CPVC is available in both nominal and copper tube sizes. Nominal sizes are based on the interior diameter of the pipe, and copper tube sizes are based on the exterior diameter of the pipe. CPVC is more flexible than PVC pipe, so it requires support every 3 feet when hanging. It comes in light gray, yellow, and cream colors.